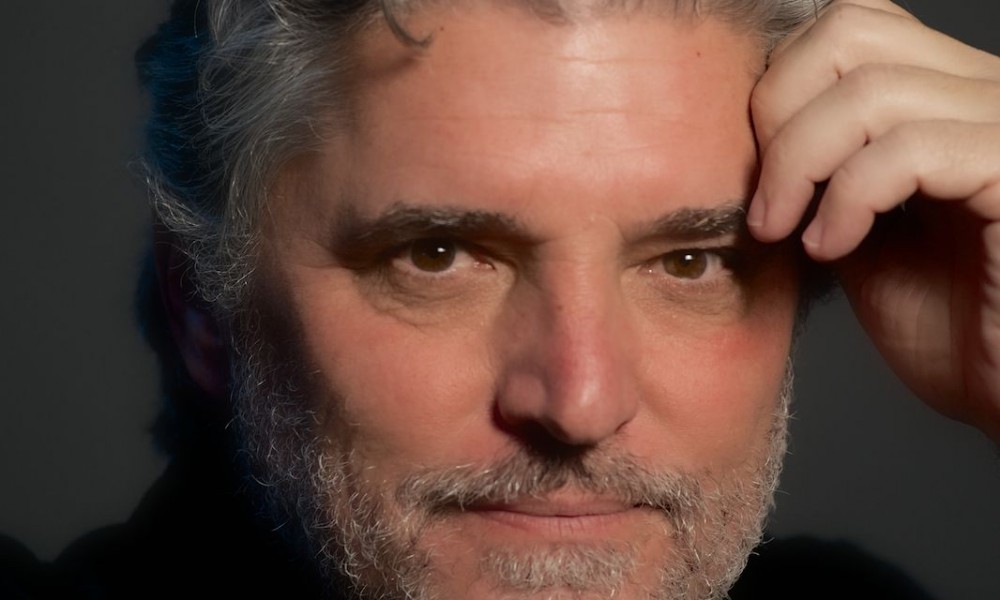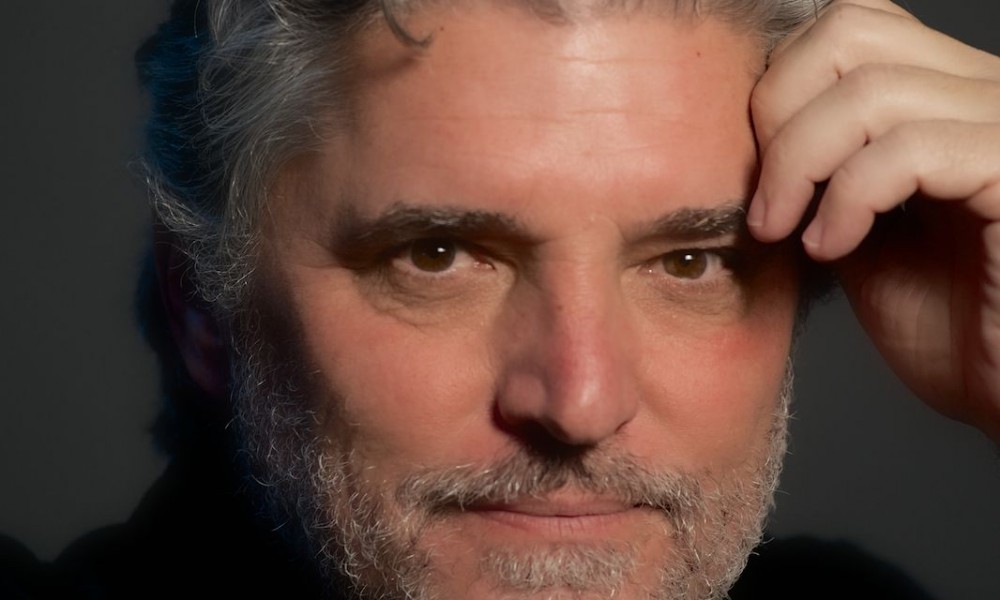 Today we'd like to introduce you to Craig X Sotres.
Craig X. Sotres  began his photography career in the fashion world of New York City. He was originally exposed to the fashion industry as a model working with clients such as Sasson Jeans, Prell Shampoo, Superior Beer, Christian Dior, Sergio Valente Jeans and Newport & Salem cigarettes. An invitation by a model agency to work in Mexico City was so successful that he eventually moved and  became a favorite of the country's premier fashion magazine Vogue Mexico.
Always having an artistic bend he was attracted to the instant gratification of photos. Even though he had never been schooled in photography, the friendships that were created by continually working with the top photographers, gave him the chance to learn first hand from them and then experiment with his fellow models.
Ultimately he found himself behind the lens more than in front of it. So when he returned to New York in 1984,  Vogue Mexico gave him his first pro assignment, shooting the fall runway fashion collections. This led to numerous editorial assignments for the men and women's sections and work shooting the models of top agencies Ford, Wilhemina, and Elite. Soon he was asked to  become the New York staff photographer for Vogue Mexico. Responsible for the hiring of models, stylist, hair & make-up artist, he was charged with the complete creative control and editing. This relationship eventually produced over 50 Vogue covers and hundreds of editorial pages with the magazine.
This in turn led to advertising work with clients such as Bloomingdales, CitiBank, FiberTrim, Ogilvy & Mather Agency, EZ Wider and Diners Club. He has shot for such designers as Valentino, Geoffrey Banks, Francine Browner,  Robert Stock, and J.H. Collectibles and his work has appeared in magazines such as Details,Teen, McCalls, Casas & Gente, Interview and of course, Vogue.
He moved to Los Angeles in 1992 and continues to produce advertising for the likes of Tomboy Clothing, A.J. Morgan Eye-Wear, Molto Fino Designs, Chorus Line, Southern Exposure Swimwear and Tecate Beer.  Music clients include Engelbert Humperdinck, Sunz of Man and Z-100 radio and his photography regularly shows up in the pages of Playboy magazine.
Craig has also shot for the film industry, including still photography for films such as "Quest of the Delta Knights" with Olivia Hussey & David Warner, "The Good Life" with Dennis Hopper & Sylvester Stallone and "Changing Habits" with Moira Kelley, Teri Garr, Shelley Duvall and Christopher Lloyd.
At the start of 1996, his longtime video production client HB International asked him to become their Creative Director. Now he not only shoots the catalog and DVD box cover art but is in charge of the graphic design, art direction and the general look of the product line.
Taking advantage of his many years of shooting with The Chesapeake Group, which create sexy bikini style videos, Craig created a stock photography website company in 1999. Hotbodystock clients include 20th Century Fox, DreamWorks, Walt Disney Pictures, Universal Studios and Warner Brothers. On projects like the "Minority Report" with Tom Cruise, "Analyze That" with Billy Crystal & Robert Deniro,  "In the House" with Steve Martin & Queen Latifa, "American Wedding", "Girl Next Door",  "Ladder 49", with John Travolta and "Surviving Christmas", with Ben Affleck, "Eagle Eye", "Death Race", "Body of Lies", "Untraceable".  Not to mention television work  with "The Man Show", "Jimmy Kimmel Live" , "Entourage", "Generation Kill", "Tell Me You Love Me",
Photos are also supplied to print calendars and posters with Trends International, bCreative, Comda & Zebra Calendars and a 9 year run of the specialty calendar Hot Buns.
Happily married to his wife Sherry of over 24 years, who also produces all his major shoots, he splits his time between Los Angeles, New York City, and Mexico. The Chesapeake Group takes up most of his time now but a music project for Clear Channel has had him shoot the likes of Melissa Etheridge, Lionel Richie, Gavin DeGraw, Switchfoot, Jesse McCartney, Natasha Bedingfield, Daughtry, Bon Jovi,  Corinne Bailey Rae, Linkin Park, Avril Lavigne and John Mayer.
Has it been a smooth road?
As in any profession getting yourself known and receiving work as a freelance person is always challenging.
What were you like growing up?
I was born in Acapulco Mexico to a Spanish father and American mother. She had visited Acapulco many times with my grandparents back in the 40's & 50's and they fell in love and started a restaurant that became very well known. In fact, my father created one of the very first disco's in Latin America and was know around the world. He actually became known as "The King of Acapulco". And my mother in her own right was a National Champion horse rider in her teens riding in places like Madison Square Garden. For that matter, my grandfather is actually known as the "Father of Mobile Radio" as he developed the first FM two way radio gear in the 40's. His company outfitted the first police cars with two-way radio and later the Army used his equipment in the Second World War.
So I had an interesting family life! I lived on my grandparents horse stables in New Jersey during the week and then went to visit my mother who lived in NYC during the weekend. A little rural farm life mixed with the big city! Best of both worlds.
In high school, I was lucky enough to get into a private school in PA. called George School. Boarded on campus for the next four years playing football, basketball, and lacrosse. Captain of all three my senior year and was All-League in football and All-State in lacrosse. Did not do the photo thing while there but did graduate in the first fifth of my class.
I went to college at St. Lawrence Uni. in NY State… mainly to play NCAA lacrosse! The team became the best in Division III in 79. Spent some semesters abroad at McGill Uni in Montreal and Baruch College in NYC.
After graduation, I went to work with my father in Acapulco at his restaurant and disco. A great experience meeting all types of international figures that visited in those days. But things did not work out with dad and I was offered the chance to work as a model in LA so I moved on. Eventually, I found myself working in Mexico City for all the top photographers, became friends with a few of them and started to like their side of the camera better. Bought my first camera and started shooting my model friends. Showed my work to my long time client VOGUE Mexico (as a model) and since I was back and forth to NYC – I had a girlfriend there – they offered me a VOGUE photo card and 50 rolls of film to shoot the NY fashion collections.
I did and they published 12 pages of my work… so my photography career began!
Do you look back particularly fondly on any memories from childhood?
Really? I had no favorite memory… they were all great!
What are your plans for the future?
Not that I am planning for… I am happily married to my best friend and love for what will be 25 years next year… but who knows what life will bring.
Contact Info:
Website: www.sotres.com
Phone: 310-990-9225
Email: craig@sotres.com
Instagram: craigxsotresfoto
Facebook: Craig X Sotres Photography

Image Credit:
Craig X Sotres