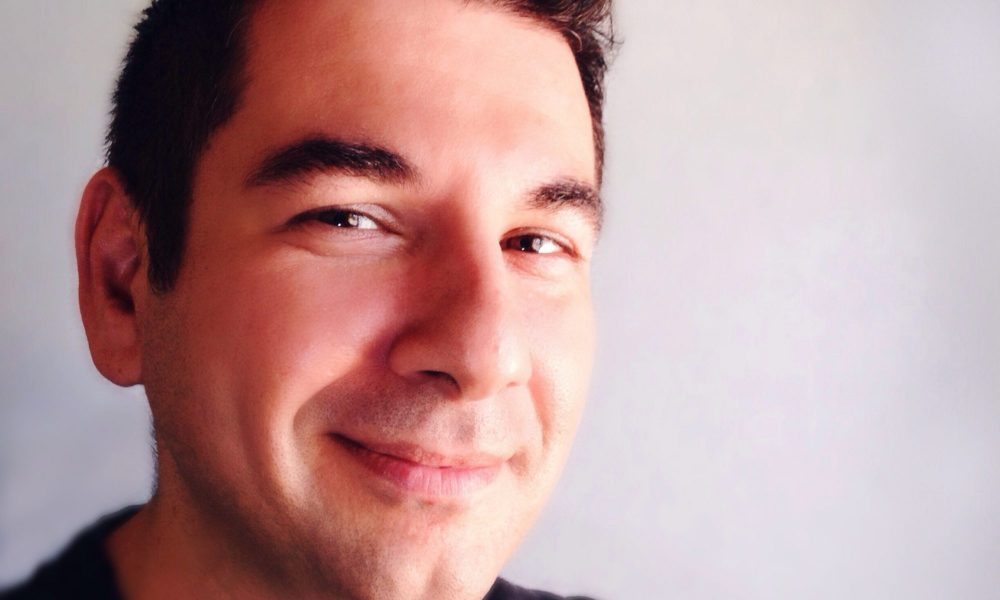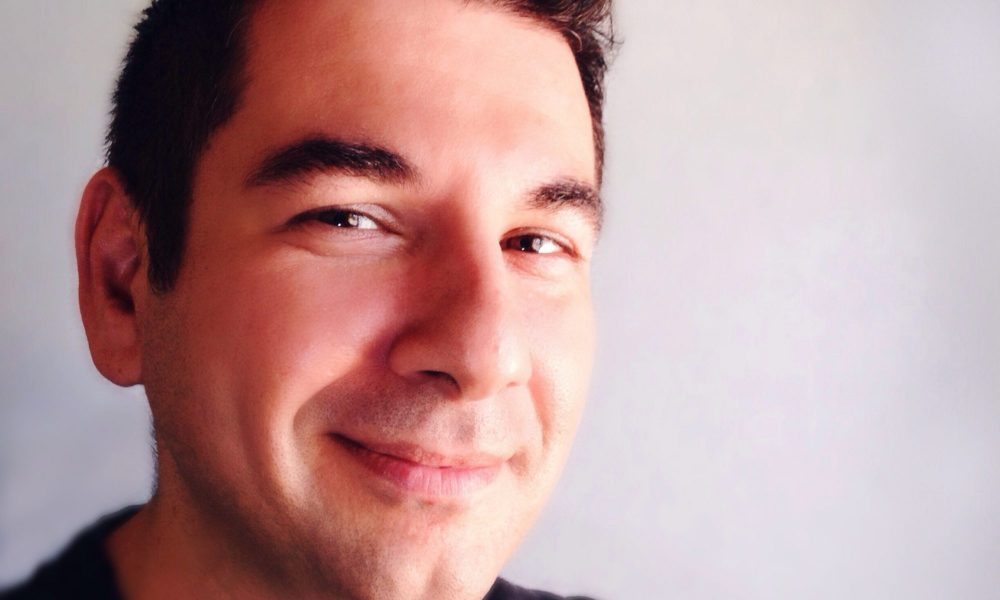 Today we'd like to introduce you to Nicolas Repetto.
Nicolas, let's start with your story. We'd love to hear how you got started and how the journey has been so far.
I've always been involved with music-making and composition growing up, but it wasn't until college that it finally clicked for me that I wanted to be a film composer. During this time, I started paying closer attention to the films I was watching, in particular, the scores. I remember after watching The House of Sand and Fog scored by James Horner, listening to the lush strings made me think: "Hey, this sounds so beautiful — I'd love to write something like this!" My biggest realization was when I watched The Lord of the Rings: The Fellowship of the Ring. I felt this immediate and resonant connection when I heard "The Shire" theme with the picture; everything just clicked for me. I told myself, "this is what I want to do!" From that moment on, I researched everything about film composition I could find on the internet. At that time, the Film Music Network helped me find a wealth of information on everything film composition — it was amazing!
When I graduated college, I wanted to pursue a degree in composition either LA or NYC, but college debt got in the way, so I decided to get a job teaching elementary and middle school music and orchestra and save up. I taught for 9 years while taking private composition lessons, then attending the Pacific Northwest Film Scoring Summer Intensive program, and composing as much as I could for as many ensembles as possible.
In 2012, I finally saved enough money and decided it was time to finally move to LA, so I asked all my orchestra friends to help me record a big demo with a 50-piece orchestra. We recorded five different orchestral pieces in various styles. Those recordings helped me get into the Society of Composers and Lyricists Mentorship Program which opened up an entire world of meeting wonderful working composers, mixers, attending recording sessions and just absorbing it all. All these experiences combined helped me become the film composer I am today and the best part is that I am still learning new things each day and loving every minute of it.
Has it been a smooth road?
Yes and no, but for the most part, yes, it's been smooth, so I count my blessings every single day since moving to Los Angeles.
One struggle involved moving to a brand new city with a very small network of friends and starting from the ground up. In a way, this struggle helped me reach out to new people every day and expand my network of friends and colleagues. Luckily, with the help of my husband and friends, learning about the entertainment business as well as our beautiful city has been a real joy.
Another challenge has been connecting with people who make decisions on film, television, and other projects that I'd like to work. Most in our industry like to work with people with whom they personally know or are recommended through friends. Luckily, I've had a few people in my circle of friends who have been kind enough to recommend for certain films and that has significantly helped and expanded my circle of collaborators. I can't thank my friends enough for those wonderful recommendations.
So, as you know, we're impressed with Nicolas Repetto – Composer for Film, Television, and Multimedia – DogSmile Productions – tell our readers more, for example, what you're most proud of as a company and what sets you apart from others.
My business is composing music for film, television, concert music, and new media. I've worked on numerous projects ranging from short films, commercial spots, television shows and concert music.
My first commercial film score was for a forty-five-minute drama, Ode in Blood. Rea Rangaka, the director, found me on SoundCloud back in 2012, when I first moved to LA. Rea and his producer had a great music budget for it, so we decided to hire a string orchestra and include soloists, MB Gordy and Chris Bleth, to play on it. Les Brockmann was my score mixer. It felt like I was learning on the job, but I loved every minute of it and learned many lessons along the way. The score ultimately won a few awards including a few for music on its film festival run.
In 2016, one of the many goals I set for myself in my journey to become a full-fledged film composer finally occurred. I was accepted into the ASCAP Film Scoring Program with Richard Bellis. Mr. Bellis is the original composer to the TV Miniseries "IT". Each day of the workshop, Richard Bellis imparted his wealth of experience from film and TV scoring and how we could apply those same techniques to our own work. The workshop also featured a smorgasbord of amazing classes and guests like taking an orchestration class from the amazing Bruce Broughton, visiting JoAnn Kane Music to meeting with the Heads of Music at Fox and Disney. The pinnacle of the workshop definitely is writing, orchestrating and conducting an original music cue played by a 60-piece orchestra made up of LA's finest studio musicians. Being afforded this opportunity to record this music at the Newman Scoring Stage at 20th Century Fox is a dream come true.
Since that time, I also scored several feature films such as Newton's Grace and Desires of the Heart – most of which are currently playing on Prime Video and through other distributors, as well as many shorts, a few documentaries, library music for shows and trailers, as well as additional music on a few projects through friends. It was a fun day when 4 or 5 cues of mine were placed on Here Comes Honey Boo Boo, then a week later, the show was canceled — c'est la vie!
I've also composed music for various short films. Debris (Escombros), a narrative film inspired by the immigrant crisis when 52,000 children entered the United States in 2014, focuses on two of these children and their plight as they navigate through an immigrant detention center. The film was directed by Mary-Lyn Chambers. Debris screened at the Short Film Corner at the Cannes Film Festival, Manchester Film Festival, and received a Hollywood Music and Media Award nomination for the original score.
Mary-Lyn Chambers, Monica Lawson and I then teamed up for The Plural of Blood. Our story is unique, in that it moves away from the dominant voice of media scrutiny and public outcry circulating these events, to experience the intimate relationships of a police family prior to being thrown into the storm of a "critical incident" and further explore how that family has to navigate the upheaval of their daily life when the officer's identity has been compromised and the home is no longer safe. To broaden the scope of understanding the impact police shootings have in American society, we shift the optics to the oft-veiled perspective of a police wife. The score features the wonderful voices of Ayana Haviv, her talented daughter, as well as Elyse Willis, Clydene Jackson and Aleta Braxton, will also screen at Cannes this year. The score is available on iTunes, Apple Music, Amazon Music and other music distributors.
Last year, I wrote an EDM-inspired score and soundtrack to Ange of Anywhere, directed by James Kicklighter. Angel of Anywhere is the story of an empathetic stripper who plays therapist to the many damaged clientele and co-workers who frequent the popular Anywhere Bar. JamesWorks Entertainment's Angel of Anywhere stars Briana Evigan ("Step Up Movie 2: The Streets," "Sorority Row") as Michelle, Ser'Darius Blain ("When The Game Stands Tall," "Jumanji: Welcome to the Jungle") as Brian, David A. Gregory ("One Life to Live," "The Good Fight") as D.C., Nihan Gur ("Westworld," "Criminal Minds: Beyond Borders") as Alexx in Wonderland, Krystal Conway as Bartender, and introduces Axel Roldos as Angel. The original music features an EDM style score that serves the narrative by being the dance music of Anywhere Bar and heightening the emotional journey that our characters experience throughout the film. The film is being distributed by Hewes Pictures.
The thing that sets me apart and keeps my collaborators coming back is my personality, communication, work ethic and the music I write that is inspired by my many collaborators' projects. Seeing a moving picture from a film, a storyboard animatic, or by reading the script, even a photograph fires up the neurons and initiates the creative process. I feel that being a composer in today's market involves not only having the talent to get the job done, but also the providing a personal touch in both one's music and in how one communicates with a director or producer. My aim is to write the best music I can that is in service to the picture, story, characters, and fulfill the vision of my director to the best of my ability.
Let's touch on your thoughts about our city – what do you like the most and least?
I love the cuisine! There are so many food options from Mexican, Thai, Korean, Argentinean — you name it, LA has it. Though you can't beat an amazing cheeseburger and animal-style fries from In & Out; those are the absolute best!
The least? Hmm… definitely the traffic! And slow drivers in the left lane.
Contact Info:
Image Credit:
Anokiart Photography, Allen Repetto, Lester Cohen
Getting in touch: VoyageLA is built on recommendations from the community; it's how we uncover hidden gems, so if you know someone who deserves recognition please let us know here.