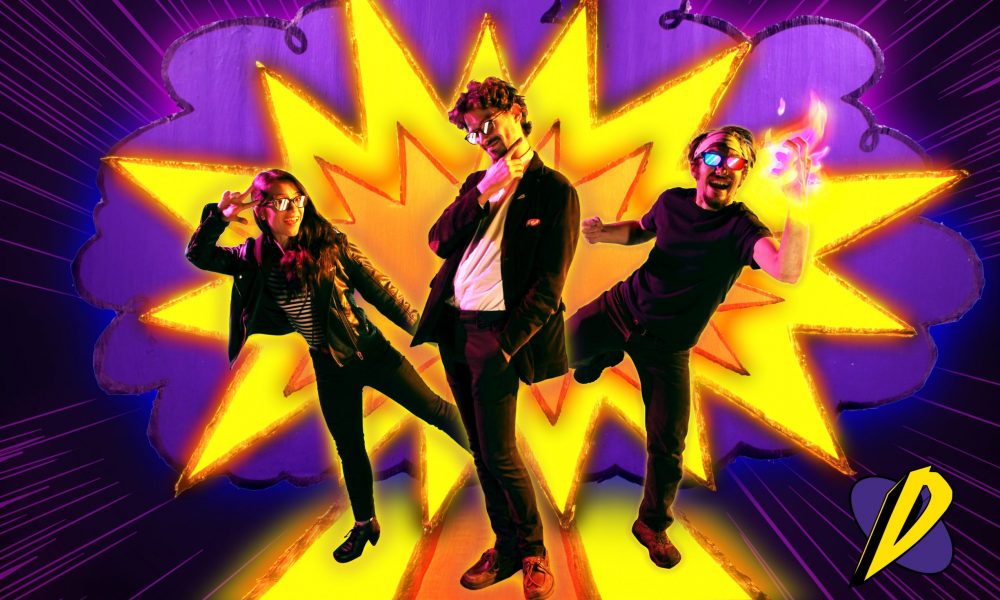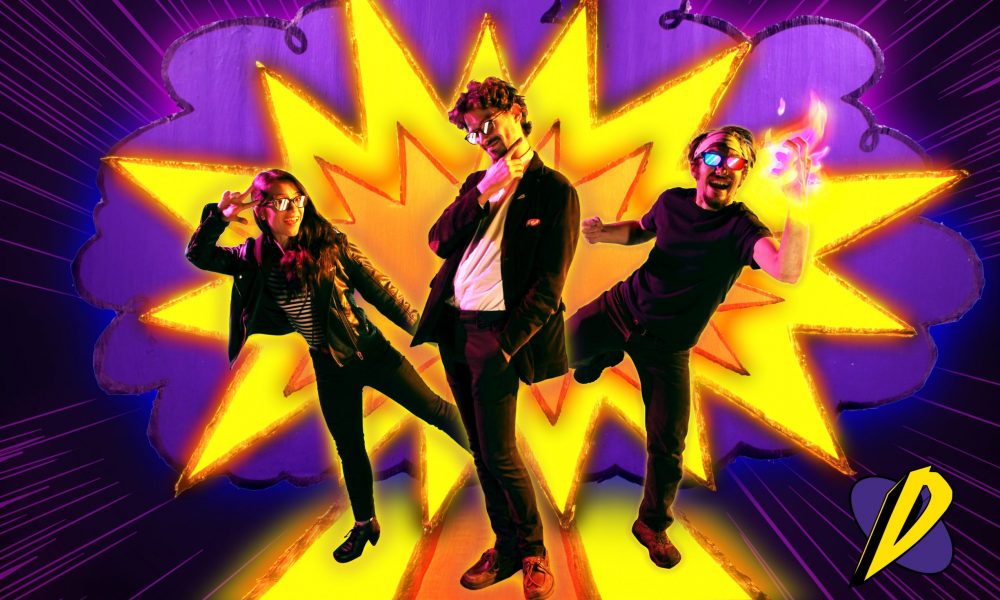 Today we'd like to introduce you to Maximilian Lopez, Sean Malony, and Cami Kwan.
Every artist has a unique story. Can you briefly walk us through yours?
The story of Apartment D really begins a decade ago, when I met Sean in college. I was a garbage animator and not much of an artist generally, but right out the gate, Sean was incredibly skilled and hard working. We would always invite him out to get into trouble, but he would just sit at his computer and keep working. Over four years, I watched Sean tackle creative, personal and social obstacles with an unfaltering will. I learned what it took to strive for excellence, and in return I taught Sean how to be a functional human being. Watching him, I realized that the path to success was paved in hard work and diligence. We made our junior year film, Daedalum, together and from that moment on our fate was sealed.
After college, we moved to LA together and got stop motion studio jobs. We both hunkered down to give it everything we had and after two long years of hard work, a hiatus rolled around that would change our lives. I broke up with my girlfriend, Sean became a metalhead, and we started making our own art again. Eventually, we landed a scrappy little freelance gig creating a stop motion element for a live-action film for $300. We were a month into the project before we realized that this "one little element" was actually the main character of a 10-minute long film. There was no time to stop, so we raced towards the deadline, Sean working nights and myself days so that we could churn out a combined minute of animation a week. Our director kept cutting in and out, and one day he sent us an email titled "Please Hold". We never heard from him again. When the dust settled, we were left with a cool puppet and some footage (we never got the $300). More importantly though, we had survived the trial by fire and learned that we were capable of a lot more than we had known.
This was the spark that lit the tinder. We started making films again and remembered that enacting your own vision is so much more fulfilling than making something for someone else. We got the call to go back to the studios, but we knew a new path lay before us. I found us a house with a garage, and we moved out of Apartment D to start our own animation company. I read business books, Sean perfected our logo and branding, and slowly work began to trickle in. It wasn't until we landed our first real gig that we met Cami. Sean and I had made it a habit of taking bites too big to chew and just choking it down anyway. Cami was willing to go into the depths of madness with us, and she did it with a smile! We inspired her with our passion, and in return she helped us focus our energies and taught us that the candlestick lasts longer if you only burn it at one end. She jumped right in alongside us, and the three of us have been at it ever since. We've braved through our share of dark-nights-of-the-soul and learned of the limitless potential of our burning spirits. Together we are pushing one another to grow personally and thereby grow our company along with us.
Please tell us about your art.
We create stop motion cartoons. We are most influenced by the Saturday morning cartoons of our childhood and 2000s anime. We love Batman the Animated Series, Power Rangers, and Shonen Anime like Gurren Lagann. We learned perseverance from Viking Death Metal and determination from the inescapable influence of Disney and the hero's journey. If you watch our work, you'll see these influences both aesthetically and thematically. Our work features bold, bright colors, graphic, stylized shapes and highly kinetic animation (often in the form of an epicly explosive battle!), all wrapped around a message of trying your best and fighting against the odds to achieve your dreams. The media we love, and the media we make, all encapsulates the same theme: you can't win unless you fight, so be bold and make the decision you'll regret the least.
In stop motion, you have to be bold. Each frame is a leap into the infinite unknown, from which there is no going back. We try to apply that tenacity to every aspect of our life. With our work, we aim to stylize and energize, working with materials you can only see in stop motion and pushing them to the limits of dynamic expression. In our experience, animation speaks to the deepest roots of the human mind. It's visceral and symbolic like music, rather than literal like film, so it has the power to reach its audience in a way few other mediums can. Our work draws on that power and imbues our audiences with sheer hype, leaving them inspired, energized and animated!
It's not just our audience that we want to animate and inspire; it's the entire industry of stop motion as well. As millenials, we have inherited a shaky gig economy. With Apartment D, we wanted to not just survive in that economy, but actively thrive! And we wanted to improve our industry for everyone else who's a part of it as well. By pushing the limits of our medium, we are striving to redefine what people think stop motion is capable of. We want to create another tent pole to elevate and propel stop motion forward, not just fall back on the public expectation of how stop motion should look. We want to open our industry up to new jobs in new styles that had previously been considered beyond our medium. We want the world to see the incredible breadth and depth of what stop motion can do, and our dream is to see our industry and its artists elevated so everyone can see what we're capable of!
As an artist, how do you define success and what quality or characteristic do you feel is essential to success as an artist?
For us, success is the freedom to pursue what animates us. It's the freedom to change and grow, and in doing so, change the world. Success is the ability to enact our will and have the power to improve the world in front of us. For us, the ultimate victory is victory over ourselves, personal growth and making ourselves proud. It's finding joy, finding our tribe and finding a team to chase after it all with. We are not special for what we've achieved, we just picked a thing and decided to work hard at it. Success isn't a final destination; it is a constant journey and a constant pursuit. For as much as we've done, there is still so much we want to do. Through hard work, perseverance and the power of friendship, our burning animator souls will fight for success every day, and we'll continue fighting for it for countless days to come! …also we really want to make dope cartoons.
How or where can people see your work? How can people support your work?
Our work is in feature films and on TV, but most of all you can find us on YouTube. Social and New Media is really where we've found our audience, our niche and most of our work. We want to reach people and interact. We want to teach and learn, and that's all happening on social media. Media as communication is what excites us the most, and that is the foundation of social media. At Apartment D, we specialize in creating character-based narratives full of heart and energy, which works perfectly with social media, where people expect to connect with other authentic stories and characters, not pre-packaged slogans.
As far as how to support us, find us on social media and engage with us! We want to hear your ideas, and show you some of ours. Learning together is how we all get ahead, and sharing wisdom and knowledge is why social media is thriving, and how we make sure it continues to be used positively.
Contact Info:

Image Credit:
Warren Sheetz
Suggest a story: VoyageHouston is built on recommendations from the community; it's how we uncover hidden gems, so if you or someone you know deserves recognition please let us know here.