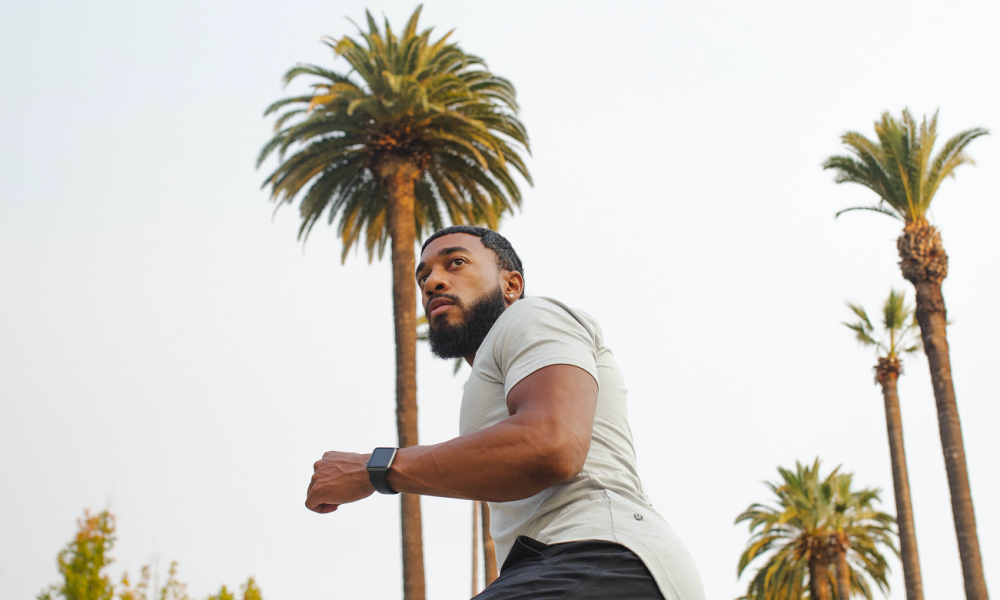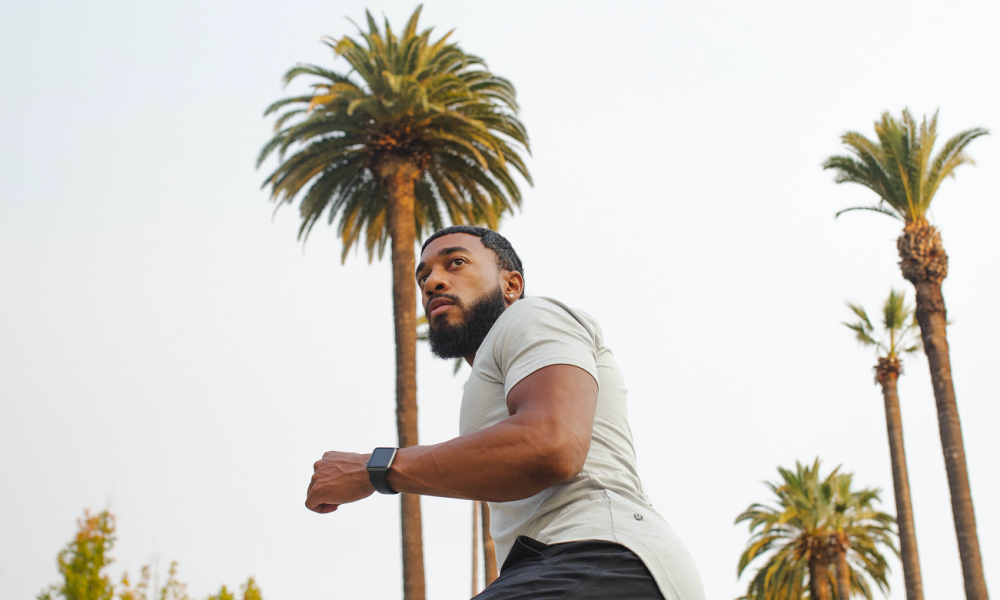 Today we'd like to introduce you to Matt West.
Matt West is a psychologist, podcaster, and well-being tech founder at boom. Raised in Los Angeles, in a small-town called Palmdale, Matt West took a path of college and obtained two masters in psychology by the age of 24. This path has not only allowed him to help Millennials deal with stress but also aid millennials on the path of personal growth. Matt West currently resides in Los Angeles, CA.
It's in November 2000. Matt West was a junior in high school excited about playing in the up and coming soccer season. It's the night before tryouts and has a sharp pain in my knee. Not thinking about it much, I continued to push myself through the pain during the early part of the season, and the increased frustration lead to a doctor's visit, and resulted in the diagnosis of Osgood-Schlatter disease (OSD) and lead to be forced to sit out the remainder of the season. In hindsight, it was a blessing because it resulted in seeking a new passion, mindfulness.
Matt West (born in Northridge, CA on July 26th, 1983) is an American psychologist, podcaster, and well-being tech founder. Matt West was raised in Los Angeles, California in the small town of Palmdale, California. It was during his junior in High School when Matt was inspired by his Psychology Teacher, Mr. Prince where he was led down a path of wanting to understand why people do what they do, what really drives people to take action. On his journey Matt West become this high achiever, and from that moment on, excelled in sports, in school, and by the time Matt West was twenty-four years old, he obtained two masters in psychology from Pepperdine University and Cal State Northridge, married with one daughter, making 6-figures by the time he was thirty, living in Marina Del Rey, CA, fast forward five years later, Matt West woke up four months shy of his 35th birthday and realized his life wasn't how he thought it would turn out. Not as he imagined for himself. At 35, he fell into a 9-5 corporate job, married at 30, father at 31, failed at starting a company called subscriptions, and was coasting along through life.
In 2018, after a series of major life events Matt West was looking in the mirror and decided to take back control over his life and decided to take care of his emotional, physical, and mental well-being. He decides it was time to create a morning and night routine; improve his eating habits, sleeping habits, and add a fitness routine. He started waking up early and working out at home, two months later, He was laid out on the floor from exhaustion.
There was always an underlying voice nagging, "You should be doing something more. Something better. Something different." But then he would become distracted by the illusion of social media and forget all about just being his authentic self. There was nothing intentional about the way he was spending his time and energy. And those things added up to an unproductive, unhappy life and feeling the effects of burnout.
He would occasionally attempt to turn off autopilot and take control of his life by joining a gym and never adhered to the workout routine he established, created countless business ideas that I would dream about the success that it would bring, failure after failure he kept going.
Through mindfulness journaling, he started to slowly notice shifts in his thoughts and how he responded to the challenges he faced in life. It was like he started to rediscover who he really was. There was a truth that he realized that he wanted to share with others to empower other millennials to feel inspired, energized, and joyful. He still reflects back on creating a lifestyle of healthy emotional habits. At the beginning of 2019, no results, no change. None of that mattered. It took him months to finally figure out how to build emotional habits. Figuring out how motivation works, how to build emotional habits, how to set a night and morning routine, stop procrastinating, and take action towards his vision, the steps seemed endless. After months of reading and reiterating, Matt West finally started to notice the benefits of developing healthy emotional habits. That moment was the beginning of everything. It led Matt West to build a well-being tech-focused startup called Boom and the Brain Boom Podcast.
Matt West's mission is to empower millennials to feel inspired, energized, and joyful. Matt West believes life and business are rooted in the relationship we build together and our ability to manage our emotions. Matt West's aim is to help you feel empowered, live freely and authentically, thrive in your relationships with yourself and others, and uncover meaningful work in your life and business.
Matt West received his undergraduate degree in BA. in Psychology from Cal State Northridge University and holds a Masters of Arts in Clinical Psychology from Pepperdine University. Matt West also holds another Masters of Science in Educational Psychology from Cal State Northridge University. Matt West's area expertise is to focus on mindfulness, neuro cognitive-behavioral approaches that are grounded in neuroscience. Matt West's passion is in the area of understanding the limitless potential of the human brain and understanding what drives people to take action.
Matt West's mission is to empower millennials to feel inspired, energized, and joyful. The one question that we will try to answer is how can we manage our mental and emotional states and be productive and joyful in life and business with mindful productivity. It's time to Rethink our well-being, with inspiring stories from founders and entrepreneurs to help you live more mindfully on his podcast Brain Boom. and the well-being tech startup booming to empower millennials to feel inspired, energized, and joyful through guided mindfulness journaling.
Accomplishments
2006 – BA Psychology – Cal State University of Northridge
2008 – MA Psychology – Pepperdine University
2010 – MS Psychology – Cal State University of Northridge
Projects
Brain Podcast
Boom (Health and Fitness App)
Boom
iOS and google play health and fitness app
At Boom, our mission is to empower millennials to feel inspired, energized, and joyful. Boom is a platform empowering millennials to capture and save bright moments of your life, to be productive and joyful. On your self-discovery journey, Boom uses neuroscience and cognitive behavioral therapy, so when you journal over time, you better understand yourself, build relationships, and stress less. Boom artificial intelligence personalizes daily activities that are just right for your needs to increase productivity, focus on what matters most, and maintain your emotional well-being.
We'd love to hear more about your work and what you are currently focused on. What else should we know?
Matt West is a psychologist, podcaster, and well-being tech entrepreneur based in Los Angeles, CA. Matt is passionate about fitness, mindfulness, mindset, traveling, and healthy whole-foods., exploring new places, and the power of technology. He's also very interested in the well-being and understanding why people do what they do, a passion that began when he took a psychology class in 11th as a high school student and entering adulthood during the great recession lead to developing the skill of mindfulness, which the impetus behind founding a company in the mindful journaling and well-being space.
What is "success" or "successful" for you?
I believe that purpose will surface when passion meets service.
Contact Info:
Suggest a story: VoyageLA is built on recommendations from the community; it's how we uncover hidden gems, so if you or someone you know deserves recognition please let us know here.