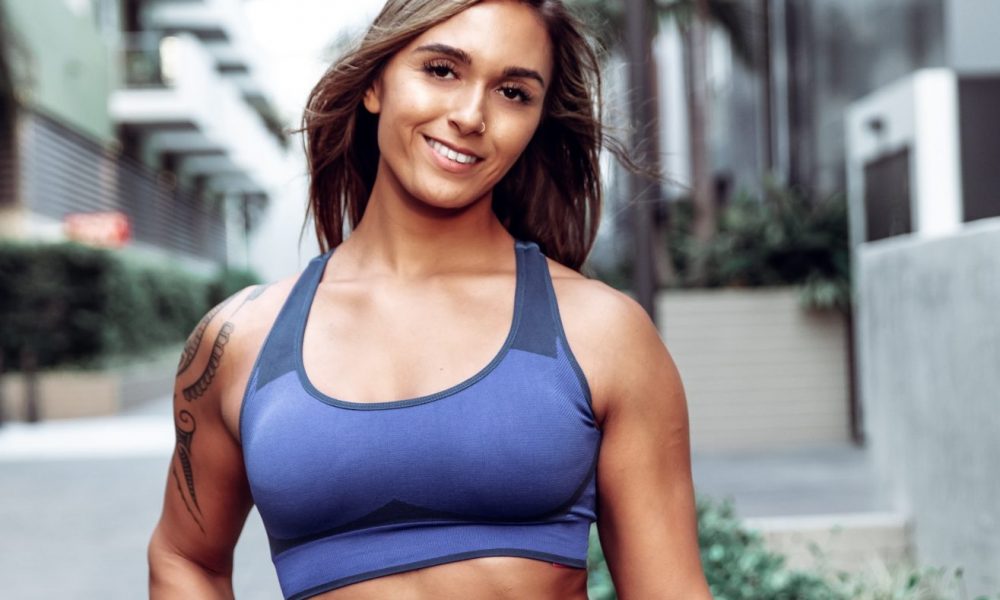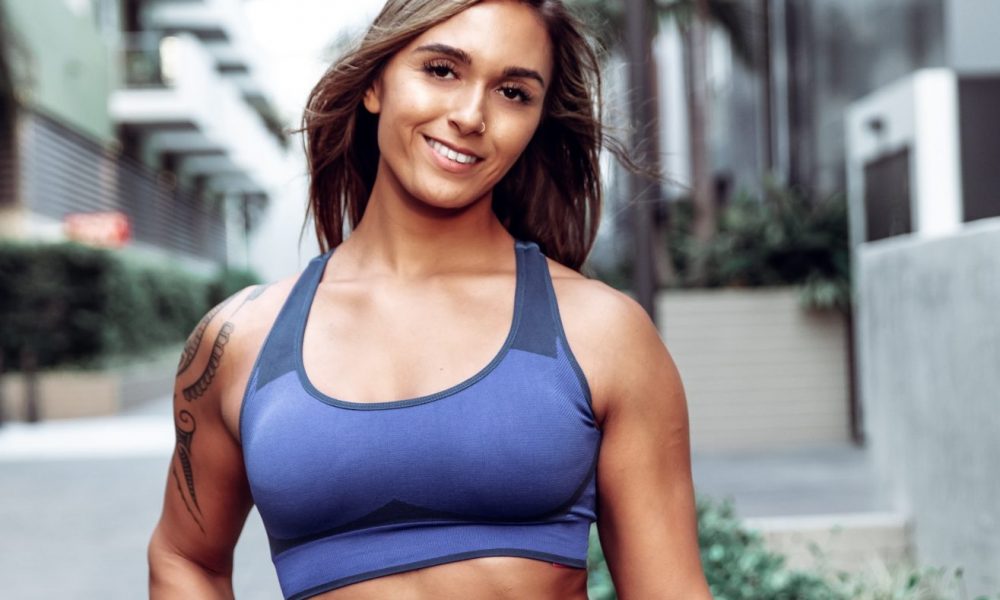 Today we'd like to introduce you to Marsella Reyes.
Marsella, can you briefly walk us through your story – how you started and how you got to where you are today.
I'm originally from Dallas, TX. I had a good life; from a steady, good-paying job, my best friends, and my family… There was no reason to think otherwise. But over time, I started to resent Dallas because I just kept getting in trouble, the kind that involved the law and alcohol. I was also growing to be very complacent and finally, I was just over it. I knew I was meant for bigger & better things. I wasn't sure where I would end up, but the moment an opportunity came across to get out of the city, I went for it.
Two months after having enough of it, I ended up in San Diego. I saved $10k in two months; I have never seen myself be so determined to accomplish a goal. I was desperate to get out! I got a job at the San Diego Yacht Club and worked events there for two years. Within that first year, I was just screwing around and still partying. Still indecisive with what I wanted to do as a full-time career, I decided to try out bodybuilding in 2016. It was the first time I had ever had structure and full-time discipline for a lifestyle. I loved every bit of it! Bodybuilding showed me my strengths, weaknesses, and dedication I had in and out of the gym. It was the first time I felt complete and satisfied. That's when I decided it was time to make fitness my full-time career. I also had applied and gotten accepted into this hardcore fitness program that was led by one of the world's fittest sports models, Hattie Boydle. It was expensive as hell, but worth every penny because the amount of knowledge and mindfulness I obtained during those six months was extraordinary.
Flash forward to the 2017 Anaheim Fit Expo: I was approached by a talent agent who was scouting out new models to bring onto their Sports/Fitness department. Considering I had never done a photoshoot, let alone enjoy attention like that, I was a bit intimidated by the idea. I went for it anyway. The interview went well and a couple of weeks later, I had a contract in my email. I was ecstatic! I told my roommate, "I have to move NOW" and she was so upset because that meant breaking the lease two months before our lease being over. Something in me kept saying, "you have to go ASAP!" and so I did. The 2nd month I was living in LA, I landed my biggest project still to date. I was selected to be part of a fitness cast that now happens to be one of the top successful programs Beach body has to offer. It was ironic because my fitness journey began with BeachBody when it was still DV form, ha!
Filming that program brought me a lot of social media attention, increasing my following from 9k to now 25k. Because of LIIFT4, I was able to recruit some online clients and also really connect with my followers. I am authentic as I can get with all of them because I want to show them that anyone can accomplish their dreams from the very bottom, no matter what phase of life you may be in. Age doesn't matter; it all comes down to your passion and drive to inspire others.
Meanwhile, I've still been struggling with maintaining a comfortable lifestyle out in LA, considering the cost of living here. But one thing I'm learning about chasing your dream is it is going to cost you something, and pain is usually a part of that cost. And I was willing to do whatever it takes to get to where I wanted to be. I had four jobs at one point and was STILL broke. Miserable AF. I was even homeless for about six months. Four months into those six months, I decided to leave all my jobs to focus on what I had come here to do. It was the scariest shit I've ever done because I had no idea what the outcome was going to be! I was tired of wasting my time just trying to get bills paid and instead spent all my time teaching myself, creating content, and getting clients outside of the gym.
When I tell you that was the greatest move I had ever made-I'm not kidding you! It was one opportunity after another, and they continue to build up until this day. Once you start to believe in yourself more than others, the world is your oyster, I have also built an online community for all those who wish to train with me no matter where they're at by hosting live virtual boot camps. It's been so much fun & such a blessing to be able to connect & interact with those who support my vision and provide them a motivating experience through fitness. This is only the beginning for me, and I have many visions that are finally coming to fruition that I am very excited to share with the world.
Has it been a smooth road?
The cost of living for sure has been a struggle for me. I moved out here on a whim without having anything saved up, and finding a job took FOREVER! I was doing postmates for a while until I found a real job. I lived off my credit card for a bit and destroyed my credit. And because of that, getting my apartment a few months back was difficult. I was homeless for several months before getting my place. The road to success is not an easy one, nor does it happen overnight!
We'd love to hear more about your business.
I train clients locally in the LA area. I specialize mostly in resistance and high-intensity training. Because I did bodybuilding for three years and was also an all-star athlete growing up, I like to call my hybrid of training The Aesthetic Athlete. You get the best of both worlds with building strength and increasing stamina with your [athletic] performance.
I am most proud of my live virtual boot camps this far. It has been a game-changer because I offer the classes equipment-free and can host the classes from wherever I am & wherever the participant is. It also allows me to interact with my followers on a different level and I think the experience I provide them is the most rewarding. I've had many individuals be inspired by me on Beachody's LIIFT4 and I wanted to find a way to train with all of them from the comfort of their own home.
How do you think the industry will change over the next decade?
I see a huge increase in participation in my live virtual boot camps. Pretty soon, I will be incorporating live journaling sessions, and hopefully sooner than later, I can combine all this plus programming into my fitness app/subscription website.
Once I have all that under control, I have bigger visions for myself here in Hollywood. I want to get into stunt acting…It only makes sense! With my obsession with training, adrenaline, developing skillset and personality… I like to think I am meant for this. I'm not sure why else the universe gravitated me to LA, and Hollywood of all p[aces. I could be a personal trainer in any city! So being here in LA is so much more to me than that. I'm thrilled to be able to share this journey with all my friends, family, and followers. My mission is to prove to myself I have what it takes to accomplish something I've never even tried, let alone thought of, but have a burning desire to do so now that I have seen my potential. Had I not leaped faith to move out here and take all other risks, I wouldn't have even fathomed that idea. Living here has taught me I have this gift of inspiring and giving, so I'm on the hunt for bigger and bigger platforms.
Pricing:
Live Virtual Boot Camps – only $10!
Custom Online Training – $400/month
1 on 1 local training – $90/session (discounts apply w/bundle pkg)
Contact Info:
Image Credit:
@ladybaguette @azermedia.
Suggest a story:VoyageLA is built on recommendations from the community; it's how we uncover hidden gems, so if you or someone you know deserves recognition please let us know here.