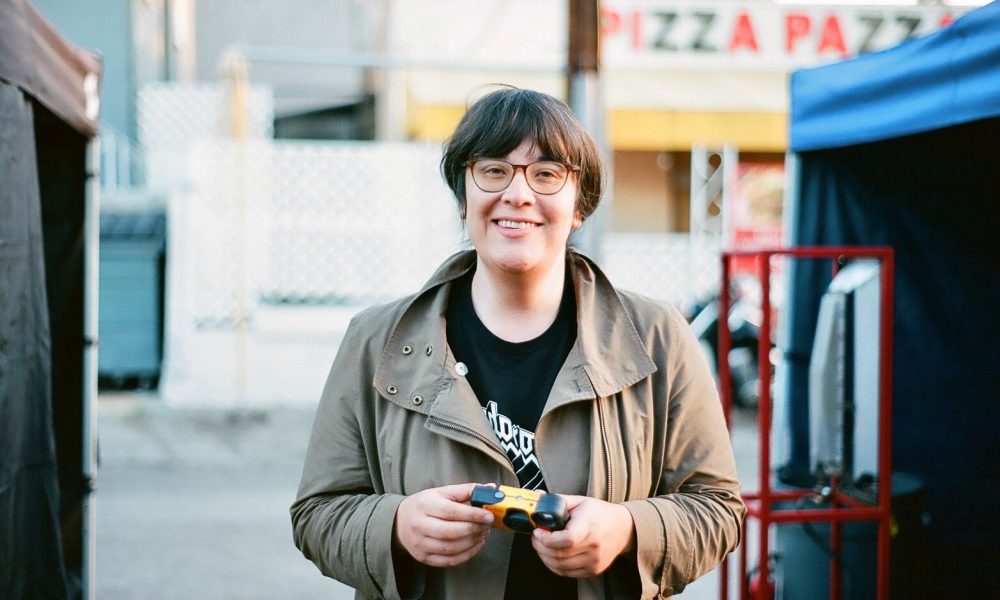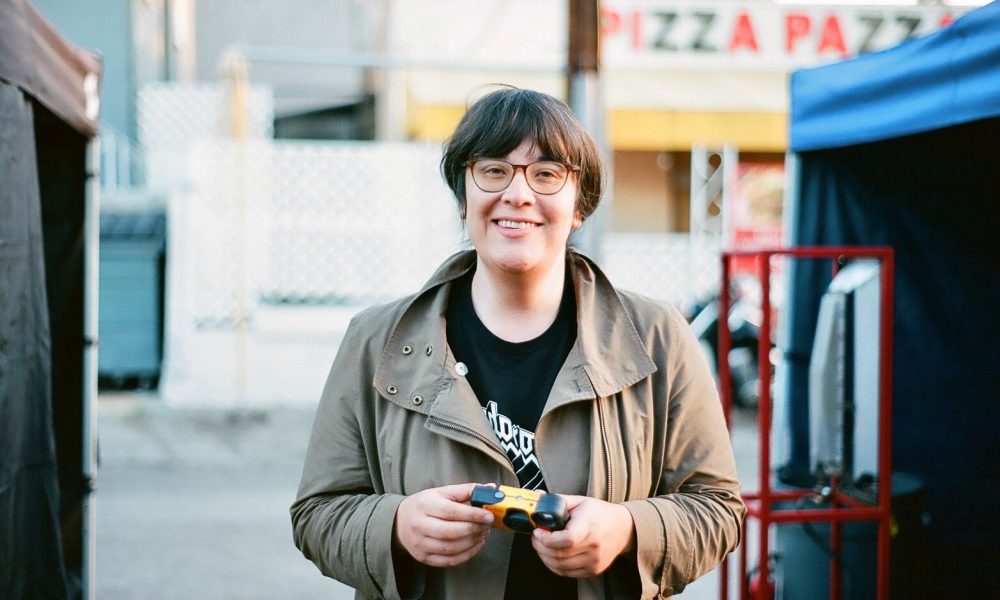 Today we'd like to introduce you to Mari Walker.
Mari, please share your story with us. How did you get to where you are today?
My love of cinema stretches back to my very first memory. The Kiggins, our local movie theater in Vancouver, Washington, was having a screening of Bambi. I remember crying after Bambi's mother was shot and being carried out of the theater, the large screen and those rows of red seats shrinking in the distance. I was far too young to understand this but film had already asserted its grip on my emotions and my way of understanding the world.
The first piece of technology I mastered was the family VCR and would spend hours in front of the TV not only watching Disney classics but also unexpected films, like Dances With Wolves. I would reenact scenes from that movie for my family, my first attempts at understanding moments and scenes within storytelling.
As I grew, my interests in occupations shifted from paleontology to marine biology – only later did I realize the reason I was interested in these jobs was because I had seen them in films and television shows. In high school, my parents bought me a new Sony DV camera and my first project was a documentary about Buddhism for one of my classes. Although filming went smoothly, the editing process was fraught with drama. In a freak accident, the project file was corrupted and I lost all of the work the night before it was due. That evening, I did my first (and certainly not last) overnight edit. After finishing the film and sleeping for a day, my parents fully expected I'd never make another film. By the end of my senior year, I had created over 60 psa's, commercials, and short films. My need to make films could not be quenched.
In 2008, I moved to Boston to attend Emerson College, where I met many of my current and future collaborators. While in college, I began to co-write several scripts which later went on to receive awards in a number of film festivals around the world. I also co-edited a feature documentary entitled Going Home and began working on my own documentary about the Japanese-American Internment Camps, an essential underrepresented historical event which carried much significance within my own family.
After graduation, I moved to Los Angeles and began work as an editor, always with the plan to move towards directing my first narrative feature. However difficult living in Los Angeles and working in the film industry was at the time, I was facing a greater challenge alone. Ever since I was a child, I knew that I was transgender.
I didn't see it at the time, but my desire to tell stories and my experience as a closeted trans woman were intrinsically linked. The reason I had come to have such a deep attachment to film and storytelling gives all of us a unique ability to walk a mile in someone else's shoes, to experience something you do not believe you'll achieve in your own life. In those dark years after college, I very much wrestled with the concept that if I transitioned, I might lose all of those around me and my ability to do the art which was so essential to my being.
Thankfully, all of my worst expectations were never realized. Since transitioning, I've had the tremendous fortune to keep almost all of my friends and family and had a long-kept dream fulfilled this past January by directing my first narrative feature entitled See You Then. We're now in the final steps of post-production and our Wefunder campaign, which closes towards the end of this month. Our hope is to reach our goal by August 26th.
Has it been a smooth road?
Definitely not but anything worthwhile is not easy! Making an independent feature at times seems absolutely impossible but making this first film has been one of the most deeply rewarding experiences of my life.
We were fortunate enough to finish filming February 1st, right before COVID hit. We're eternally grateful we were able to avoid any disruption to our set but it certainly has changed our post workflow and our Wefunder campaign.
For more information about all of the obstacles and challenges we've faced with the film, here are some links to our discussions about the production of See You Then on our Facebook page:
Vanishing Angle Presents See You Then Live Chats: The Production Process with Mia Schulman & Mari Walker

Mia Schulman (Producer / 1st AD) and Mari Walker (Writer / Director / Producer) get into the nitty-gritty details of The Production Process!Production may be done but there is still more work to do! Visit our Wefunder page to learn more about how you can join our team as an investor! https://wefunder.com/seeyouthenfilm#seeyouthen #seeyouthenfilm #filmmakers #indiefilmmakers #production #filmproduction #theproductionprocess #filminvestors #investors #wefunder #wefunderinvestors #vanishingangle

Posted by Vanishing Angle on Tuesday, August 4, 2020
Vanishing Angle Presents See You Then Live Chats: Developing the Look with Jayson Morgan and Jordan T. Parrott

See You Then filmmakers, Mari Walker (Writer / Director / Producer), Jordan T Parrott (Director of Photography), and Jayson Morgan (Creative Consultant) discuss the creative and technical aspects behind making a film in a discussion entitled "Developing The Look"Production is over, but there is still a way for you to join our award-winning filmmaking team in bringing SEE YOU THEN to audiences. Learn about this opportunity by visiting our Wefunder page: https://wefunder.com/seeyouthenfilm

Posted by Vanishing Angle on Tuesday, August 11, 2020
Our biggest current challenge is our Wefunder campaign for See You Then – we are still looking for investments through August 26th! What's so exciting about Wefunder is we're not asking for donations, we're asking for investment. Our job is to make other people money with this film: https://wefunder.com/seeyouthenfilm
Please tell us about Vanishing Angle.
Vanishing Angle is an award-winning Los Angeles based production company that prides itself on a uniquely creative environment where filmmakers can thrive. Their films have won at Sundance and SXSW and this year, they are celebrating ten years of independent filmmaking. Over the years, they've been involved with films such as Thunder Road, directed and starring Jim Cummings and Too Late featuring Academy Award Nominee John Hawkes.
Having worked for Vanishing Angle over the years and directed short films under their banner, See You Then felt like a natural step. The power of Vanishing Angle not only comes from the films they produce themselves but the environment of creative friendship that they created over the years. So many fellow filmmakers who made their own films through VA were able to help out on our film and vice versa. It's a sense of community and fellowship that I hope we can see more of in the film industry.
Is our city a good place to do what you do?
Los Angeles is essential to the film industry and an important element within our own film. I'm extremely proud we were able to shoot See You Then throughout Los Angeles and our adjacent communities. Over the years, I've learned to call Southern California my home and especially since transitioning, it only endeared itself further to me. I hope to continue living in LA for many years as I continue to work in the film industry.
It's essential to have a community in Los Angeles – without a group of friends you can rely on, it can be a terribly isolating place. Just as important is finding areas within LA that you fall in love with. It's so large and with so many different areas, it can feel overwhelming when you're first starting out. However, with that size comes versatility and a wide array of wonderful communities and experiences unlike almost any other city in the world. Los Angeles can also be very unforgiving. It's important to have goals and plans but know they can change in an instant.
Contact Info:

Image Credit:
Katie Sanderson, Tina Carbone, Kristen Uno
Suggest a story: VoyageLA is built on recommendations from the community; it's how we uncover hidden gems, so if you or someone you know deserves recognition please let us know here.