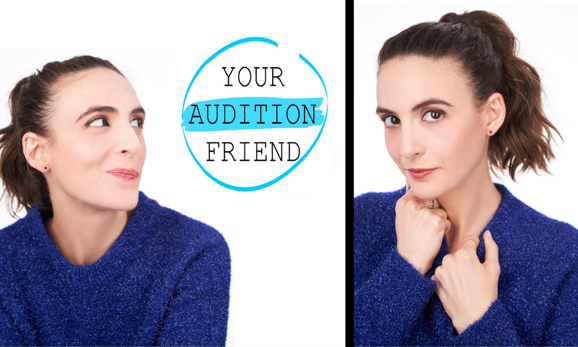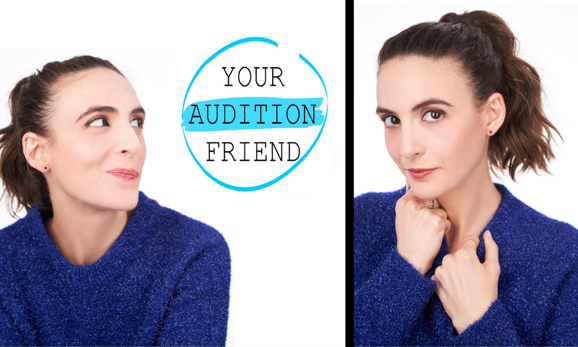 Today we'd like to introduce you to Mara Klein.
Mara, please share your story with us. How did you get to where you are today?
Well, I started as an actress (still am!) and as far back as I can remember that was the dream. And a dream I pursued with a single-minded ferocious stubbornness. From the age of 3, I was putting on plays for my parents and any of their friends who stayed long enough to watch. Did community theater all through childhood in the Maryland/DC area where I grew up. Got my BFA in Drama from NYU's Tisch School of the Arts with a stint at RADA in London too. It wasn't until after graduation that I began pursuing an acting career professionally when I moved out to sunny LA with a one-way ticket, two suitcases, and the dream of "making it." (Which meant something completely different to me then, than it does now.) I was lucky enough to find representation right away, would go on auditions, book jobs here and there, but it was never consistent or reliable … Pretty sure everyone on a creative career path can relate.
I handled the instability as best I could. Found ways to pay the bills with various side jobs of the typical restaurant/nannying/personal assistanting kind. But after a few years at each I would always burn out. It was an unending cycle. I eventually got to the point where I was sick of working a day job to pay the bills while I was waiting for acting to do so.
I wanted something I could do in tandem with acting that didn't feel like taking half my day off my career path. Something that fed my creative soul, felt challenging, had room for growth, and gave back to my community. There was a lot of soul searching that happened (including hours of therapy), until I realized I already do what Your Audition Friend is offering – though I hadn't come up with the name yet. I was trained for it (hello NYU), was already being hired to run lines with professional actors who trusted me (eternal gratitude to Jonathan Tucker who was the first to ask!), have been a reader for various casting offices, am an EXCELLENT friend, and I really do enjoy helping people and watching them succeed. Plus, bonus – it exercises my acting muscles. Not only that, but there's a market for it and no exact service available so it felt USEFUL to my fellow actors!
I even talked it over with a lot of friends in the industry and was met with an overwhelming positive response that a service like this SHOULD exist. And figured I was uniquely positioned to make it so. This led to me creating my own path and launching Your Audition Friend: an audition prep service that solves a very common actor problem: having an experienced and enthusiastic person to read lines with for audition prep and/or self-tapes – someone who even drives to you!
We launched about a year ago now. I quit my nanny job, and can honestly say I've never been happier or looked back. Also, in the past year I've had more acting opportunities come my way than ever before. The universe is funny like that … Sometimes you have to let go of the thing you desperately want, put your energy & focus elsewhere (find happiness & fulfillment on your own), so that thing you've been trying years to accomplish has room to find you.
We're always bombarded by how great it is to pursue your passion, etc – but we've spoken with enough people to know that it's not always easy. Overall, would you say things have been easy for you?
Ahahahaha of course not. Well first off, there were the struggles I faced as an actor in my early days in LA – not getting parts, dealing with that rejection, and just feeling like opportunities were completely out of my control. But I'm actually thankful that I didn't find myself on a TV series right away. Because it shaped who I am and gave me an inner strength and tenacity I probably wouldn't have had otherwise. That "failure" forced me out of my comfort zone … I became accustomed to creating my own opportunities and thinking outside the box, (i.e., I interned at casting offices to see the process from the other side, produced short films & web series that I got to act in with creatives I admired). All of which ultimately gave me the skill set necessary and led me to create Your Audition Friend!
Without realizing it, and sometimes I still have to remind myself of this, I had cultivated an entrepreneurial spirit. Let me be clear – I NEVER saw myself as an entrepreneur, only an actress (singular focus remember). But in this day and age you don't have to just be one thing. And that's not to say this past year working as Your Audition Friend hasn't come with it's own set of challenges. I was never trained in anything business related meaning it's a whole learning curve. I've had to figure out everything from branding to marketing, to creating my own website, to how find new clients, to the financial side of running a business and the proper way to register with the city of LA, as I went. And yes, I did everything on my own. It's freaking scary! I constantly feel out of my depth, but I always keep going because I LOVE the doing of it. And when I'm at a loss I've also learned to ask for help and consult those who are more business-minded for guidance.
We'd love to hear more about your business. What sets "Your Audition Friend" apart from others? What are you most proud of?
Your Audition Friend is a unique audition prep service that drives to the actor – pretty much anywhere in LA proper. We have clients all the way from Santa Monica to Highland Park, Burbank to Culver City. We also video chat with those out of town. It's not a coach nor self-tape studio, of which there are plenty to choose from. Instead, Your Audition Friend is simply here to support. To be that "friend" who can run lines to assist with memorization, be a reader for a self-tape, or help get an audition on its feet. We streamline the process so there's no time wasted in traffic (HUGE time suck in LA), no guilt asking for favors, and no scheduling hassle.
What sets us apart is that we really are here for the actor. Not to peddle any specific method of how to act, tape, or navigate this industry. Being an actor myself, I recognize that everyone's process is different so I approach every session as a blank slate. Some clients want to run lines ad nauseam, or just FaceTime right before they go in the room, others want to prep on their feet, some people only use me as a reader for tapes, others want to do script analysis together and ask advice on which choices work best. All are valid and I'm here for all of them!
And at all hours of the day I might add … I understand that a lot of actors work second jobs, or are stuck on set til late, so when an appointment or tape comes in they panic. That's where Your Audition Friend really comes in handy – I've taped with people at midnight and 6am in the morning.
What am I most proud of? Look, I think an actor's job can be extremely stressful and draining given how much is out of their control, especially when auditions come up last minute. It takes away from the fun of acting. And when stuck in that stress it's hard to access the vulnerability and focus necessary to do your job. Knowing that I can take a little of that stress off their hands, be a safety net of sorts, allow them to relax and breathe and focus on what actually matters – that fills me with pride. Plus, I think because of the way we work I really get to know my clients as well rounded people. It does become like a friendship – We text in between sessions and I love hearing updates – be it life or career-related. So when I get a text they got a callback from a tape we made, when they go into an audition and just come out feeling like they nailed it, even when they simply get feedback from their reps that they liked the tape, (forget when they actually BOOK the job), I'm filled with such warm delicious pride. Having been in this business so long myself, I know how rare those little victories are so I love to celebrate for them!
What were you like growing up?
Ok, I'll make this short and sweet. You know Hermionie from Harry Potter? That. I was exactly like that growing up -buck teeth and all. Book smart, loud, bossy, ready with every answer and not afraid to speak up about it. Born leadership qualities I guess … just had to go a long way to find them in myself again.
(Also, the fact that I'm using a Harry Potter reference to describe myself pretty much tells you all you need to know about my interests. Then, now, and always.)
Contact Info:
Image Credit:
Katie McGehee/@wehoheadshots
Suggest a story: VoyageLA is built on recommendations from the community; it's how we uncover hidden gems, so if you or someone you know deserves recognition please let us know here.