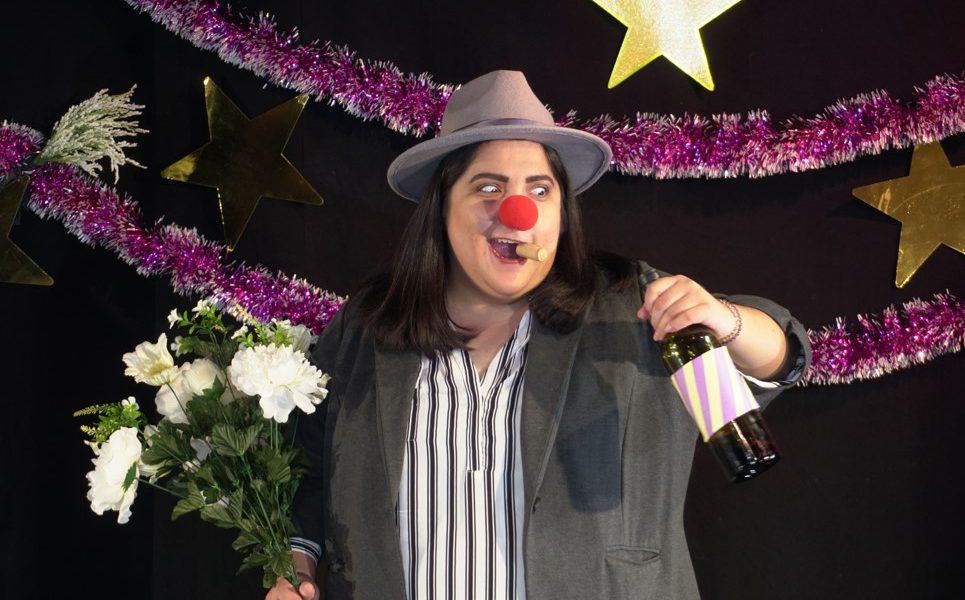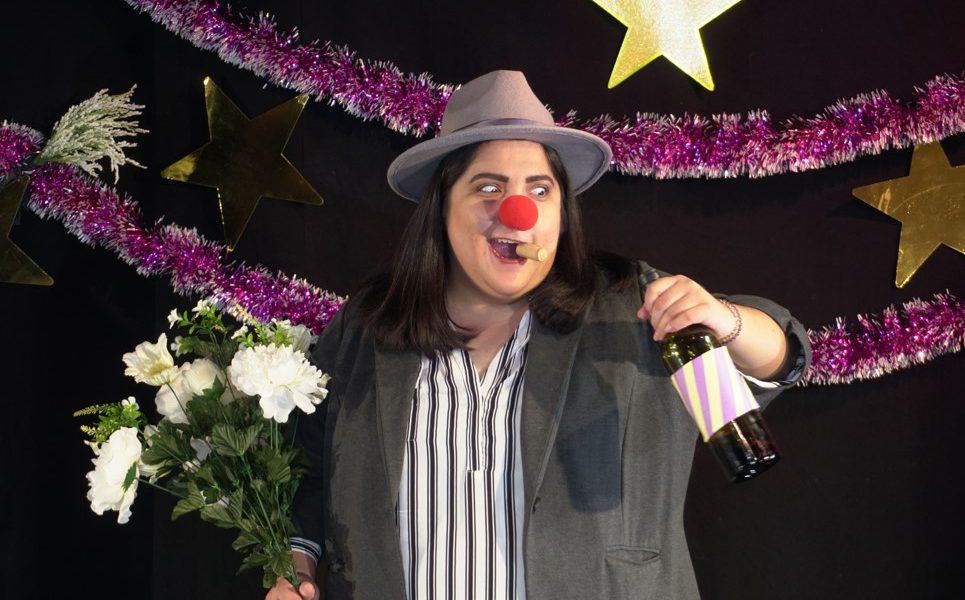 Today we'd like to introduce you to Mara De La Rosa.
Mara, let's start with your story. We'd love to hear how you got started and how the journey has been so far.
I remember my first day of college at Loyola Marymount University in Los Angeles, and how everything hit me at once. The beautiful people, the nice cars, the heels, the sunshine, everything. I immediately regretted my decision and wanted to GET. OUT. It wasn't the same kickback culture of the North Bay Area, where people in my high school walked around barefoot (well I didn't, but you get the picture).
My walls went up, and I became even more self-conscious. How do I compare to the beautiful girls, not to mention rich off of daddy's money? Here I was still reeling from my father's recent death, and dealing with financial aid with a mother who was doing her absolute best. Not to mention, I'm a full-figured 5'3″ Filipina immigrant and secretly in the closet.
I remember my parents and grandparents always encouraging to give my absolute best; so when I felt like I was drowning in a sea of beautiful people, I decided to keep pursuing what I wanted. I auditioned for every single play for the 2010-2011 season and got into one show. At the end of the run, I shook the director's hand who then said, "I expect a lot from you, Mara," to which responded with, "me too."
I came in wanting to act, then quickly fell in love with writing and I became a writer. I knew early on that I had to create my own opportunities because they weren't going to fall into my lap. My theater career blossomed. By my senior year of college, I had been commissioned by the Theater Department to write a full-length play as part of the 2013-2014 season.
I was the first graduating student who wrote, directed, and produced a full-length play at a professional theater (Bootleg Theater) as a senior thesis. I had written and directed eight plays within the four years I was active. I also light designed as well as stage-managed performances for the school, as well as outside projects. I was an LA County Arts Intern for the Bootleg Theater, where I worked in Audience Development.
After college and the reality of adulthood slapped me across the face, it felt very much like I was drowning and I didn't know which way to swim safely to shore. I was struggling to pay for rent, medication, bills, and I couldn't find a stable job. How was it that I graduated with honors, got accepted into Alpha Sigma Nu and was 1 of 19 students who was granted the prestigious Presidential Citation Award, but I still wasn't able to land a decent paying job? Luckily I kept my tenacity and didn't give up.
Within a year or graduating, I had a play produced at the Ovation Award Winning Theater, The Fountain Theatre, where it was a Guest Production, sold out and got extended. While going through production, I met Nicholas Pilapil, who is a theater producer and writer. He produced my play REAL LOVE, and after a smooth partnership and making profit from production, we decided to continue working together.
This lead to the founding of the production company, Becky and Baldwin. Becky and Baldwin produce plays and films, and within the last four years, we've produced a full-length play, a shorts play festival, a mini web series, and a short film. We continue to push the boundaries with our material, shed light into the voice of POC and cast those who are underrepresented. As I continued to produce theater, I decided to learn more about filmmaking.
I joined Loyola Marymount's prestigious film fellowship, the Incubator Lab at Film Independent. The fellowship is open to LMU SFTV alumnus, and I was the first non-major to have gotten accepted into the program. Through the program, I learned a lot about filmmaking, met industry professionals, mingled with filmmakers at the LA Film Festival and learned about producing.
Simultaneously, I was accepted into OutSet the Young Filmmaker's Program from Outfest and the Los Angeles LGBT Center. It was the first time I joined a program where I got to collaborate and learn from fellow queer filmmakers. It was a fantastic learning opportunity and a great way to grow as an artist, and get more comfortable with my sexuality.
In both fellowships, I ended up receiving producing roles, but as a writer and creator, I was determined to bring my projects to life. I wanted to find a way to film BASTARD, the short I wrote for OutSet. Luckily, I was able to find some funding from the Incubator Lab, as they had a grant I was able to apply for and received.
I used that as a large portion of the budget for my short. A few months after my fellowships at Outfest and Film Independent wrapped, I collaborated with a fellow OutSet alumni, Trent Nakamura, who produced my film. Trent's abilities and professionalism brought the project to life in a short time frame, and we were able to do so efficiently. We worked on finalizing the script, assembling a crew, locking down locations, casting actors, and completed shooting my first short, within a matter of two month's preparation.
Two months after filming BASTARD, I co-created a web series called BAES Welcome. We created a six-episode series, four of which I wrote, all of which I acted in. After four months of pre-production, we were able to assemble five directing teams, for six episodes and shot on the weekends of June and July 2017. By October of 2017, we released our series and continued to do so throughout mid-November.
Simultaneously, in the beginning of January 2017, after the 2016 elections, I wanted to find a way to give back and help the community. I was approached by fellow filmmaker/podcaster Heather Ann Gottlieb who wanted to create a festival dedicated to empowering women where proceeds go to organizations helping women.
Heather, myself, and Gabrielle Geiger co-created Queenfest, an International Women's Day Variety show where proceeds go to benefits helping women. On our 3rd year, both cast and crew of the fundraiser have been women/non-binary people. Past proceeds have gone to Planned Parenthood, the Los Angeles LGBT Center and the Alexandria House.
As I wanted to continue creating work and putting sketches out, I decided to collaborate with two comedians, Nicole Nequinto & Ammy Ontiveros and created the sketch group One Outta Three. One Outta Three is an all-female of color, sketch team and we've produced, written, acted and directed sketches that can be found on Instagram and Youtube @OneOuttaThree!
After years of applying for film fellowships, studio jobs, wearing different hats on production, I realized that my main goal as of 2019 is to be a Showrunner/Executive producer. While I create projects and collaborate with others, I make sure to continue applying for diversity programs and take advantage of opportunities that are available.
There's always room for improvement when it comes to writing, so I make sure to continue writing and rewriting. It's not as easy as it sounds, sure, but it is necessary. I wouldn't be as connected as I am today if I didn't keep writing.
Has it been a smooth road?
The road to where I am today has been as smooth as the acne on my face; constantly going up and down amassed hills of pimples. I was a great playwright, and I wanted to be a great screenwriter. The road from theater to film was challenging, but I think the obstacle that I (that we all) faced the most was financial stability. There was no straight shot way to becoming a Showrunner/Executive producer, and I had no idea where to go.
While I've put up a lot of live shows and created film projects, I have also made a lot of mistakes and learned along the way. I learned about commitment and time management and prioritizing. What was it that I REALLY wanted to do? What were the steps that will help me get there? Sometimes I'd be juggling so many projects at once that I needed to take a step back, breathe, and figure out if I'm heading in the right direction.
There were definitely times where I was in the wrong and my overcommitment hurt projects, but I learned to own up to my mistakes, learn from them and move on. No one is perfect, and in entertainment, it's a matter of finding the right people that will help you get your projects done. When I was juggling two film fellowships at Film Independent and Outfest, I had to find a way to sustain a living, so I worked at a 24-hour restaurant in Hollywood. I would take PA gigs when I can get them, and sometimes work + projects = no sleep.
Along the way, I would lose hope and patience, and my self-doubt and depression would build. I kept holding off on paying attention to my mental and physical health, that it eventually caught up with me. I felt that taking a break was being selfish because everyone in Hollywood was giving their damndest to be the next big thing.
I realized that pushing myself beyond my limits, wasn't only hurting my state of health, but I wasn't getting anything done. Two years ago, I was utterly miserable and continuously self-doubting myself while comparing my failures to other people's successes. I realized that in order for us to move forward and continue to succeed, we must face what it is that's holding us back.
I learned that my depression was one thing I had to deal with, so I started going to therapy and taking medicine for it. It was not an easy road, but facing that has helped me in dealing with depression and anxiety. I'm so glad and so much better off than I was. I also started paying closer attention to my diabetes, which I've had to deal with since I was two years old.
Again, once I started, although slowly, taking care of myself, I was able to get projects running and accomplish them with lesser woes.
So let's switch gears a bit and go into the Becky Baldwin, One Outta Three and Queenfest story. Tell us more about the business.
I am a writer, actor, and producer and I specialize in creating content. I am currently active and co-running three different groups. The first is Becky and Baldwin which is a production company I co-founded with Nicholas Pilapil. We make funny/strange plays and films. Inspired by the weirdness of our lives and the world around us, we seek to create entertaining experiences that push boundaries and communicate with audiences in new and exciting ways.
Next is One Outta Three, which is a sketch group I co-created with Nicole Nequinto and Ammy Ontiveros. One Outta Three is a WOC sketch comedy group based in LA. We take the little bits of our lives and shake em up! OOT is DTF and celebrates the sexy side of sexuality but also the awkward part. Because let's face it – those make the best bits. We currently wrapped our first season and have been posting our content on Instagram and YouTube!
Then there's Queenfest, which is an International Women's Day Variety show I co-created with Heather Ann Gottlieb and Gabrielle Geiger. Since it's found in 2016, Queenfest has partnered with Bootleg Theater, where we have been able to produce the show free of charge, thanks to our mentor Jessica Hanna, the Managing Director at Bootleg.
After the debacle of the 2016 elections, the three of us were feeling helpless and wanted to do something to give back to the community; so we did while doing something we knew how to do: produce theater. Since then, our shows have been solely produced and performed by women/non-binary people. Our proceeds have gone to organizations helping women like Planned Parenthood, the LA LGBT Center and Alexandria House.
With these organizations, I have been able to meet and work with a variety of artists and had so many learning opportunities. I am so proud of what I've accomplished within these three groups, and I have no doubt that all will grow with time and more creative projects will come out of them.
I have also kept up my independent work as a writer, and am currently working on a short with Trent Nakamura as director and Moira McFadden as our producer. And at the same time, I have been approached regarding making my first short BASTARD into a feature-length movie. There's a lot going on, but I consider it good things because creating content is what it's all about!
How do you think the industry will change over the next decade?
The industry is changing now more than ever. I believe that the platform for producing and seeing content will be completely different, but overall there will be more diversity!
With how fast Hollywood is moving and responding to hiring and casting diverse creatives, plus listening to the #MeToo movement and hiring more women, I believe, and I hope that there will be more equality both in front and behind the camera.
It has been a long journey to get to where we are today, and we're still dealing with racism, homophobia, and inequality, but there are small changes, which will lead to more people getting opportunities!
Contact Info:
Image Credit:
Photographer: Connor Kurth, Jane Kim
Ammy Ontiveros, Nicole Nequinto, Heather Ann Gottlieb, Nicholas Pilapil, Kababayan Today w/ Giselle Tongi, Trent Nakamura and Moira McFadden
Getting in touch: VoyageLA is built on recommendations from the community; it's how we uncover hidden gems, so if you know someone who deserves recognition please let us know here.