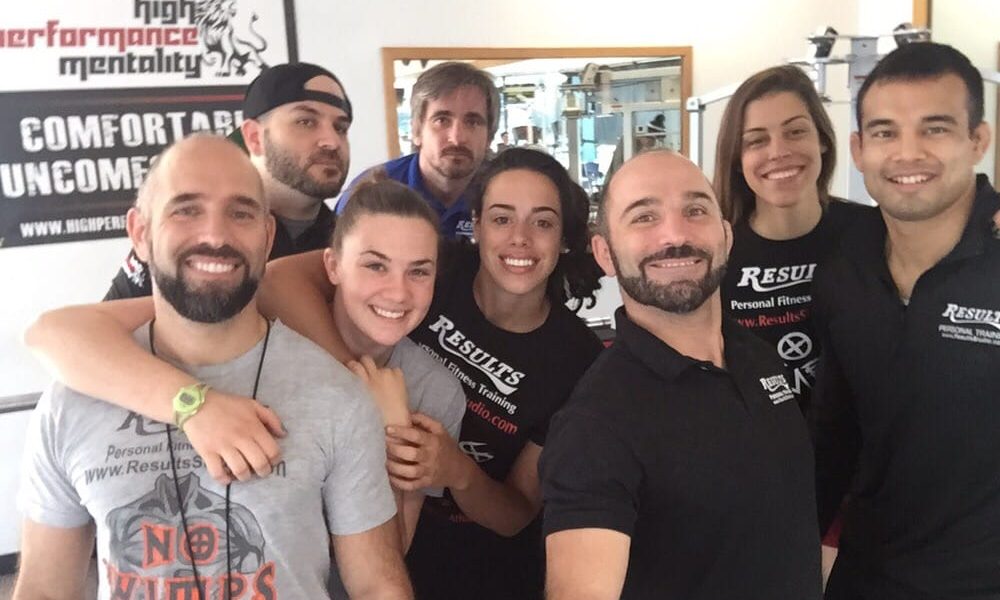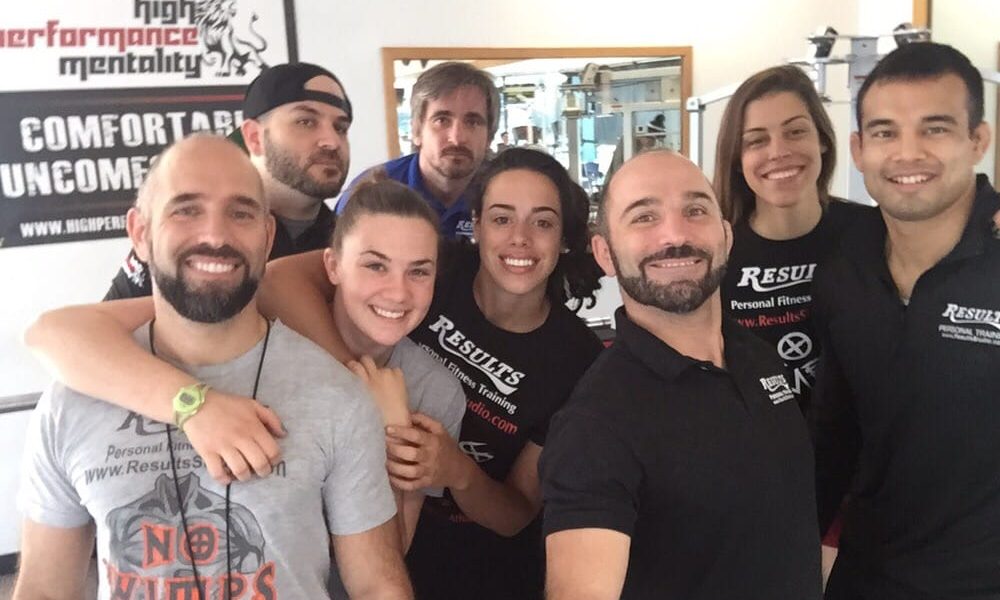 Today we'd like to introduce you to Leo Frincu.
A former World Champion wrestler, Leo Frincu has been training professionals and amateurs for more than 15 years. For the past decade, he has owned Results Studio, a premier gym in Los Angeles, California. He has had the privilege of training world champions Ronda Rousey, Romulo Barral, Mikaela Myers and Diana Prazak. In addition, he has trained numerous celebrities whose names must be withheld, but whose bodies are widely admired on the screen and stage.
If you want to take your mind, body and life to the next level, Leo can help. In fact, by applying Leo's fundamental training principles, you will find your whole life taking a quantum leap forward.
I began as an athlete when I was only 6 years old. I started competing shortly after. In 1994, I won the Wrestling World Championship title. That peak experience changed my life forever. I knew I was capable of achieving my dreams.
Since kindergarten, I had a dream. I wanted to be free. By the time I was 23, after traveling all over the world competing, I realized I wanted to live in the United States, the country I feel is the most free. I applied everything I had learned from athletics to achieving this goal. In 1999, I immigrated to the United States, even though I knew no one and did not speak the language. I came here with only $10 in my pocket." Leo F.
If you have a dream, too – to compete and win at the championship level or to simply achieve the best body possible, Leo's coaching strategies will help you.
Leo's coaching principles were taught to him by his coaches and his Father. These principles took him to a world championship and beyond. These are the same principles successful business leaders, writers, actors, singers and dancers use, and they are the same principles people from all walks of life use to achieve a level of mastery that a well-lived life requires.
HIGH PERFORMANCE MENTALITY COACHING
There is only one reason to hire a trainer: because you want better results than what you've been getting.
Your body is like a high performance vehicle. With proper tuning, it can perform beautifully and bring tremendous satisfaction. But if you want superior results, you must give that vehicle – give your body – the best care possible.
For your body, for the results you want, the best choice is Leo Frincu.
As an escapee of communist Romania, Leo brings a remarkable perspective on how to get the best from yourself, under pressure, every time – and how to find the inner reserve to win against all odds. As the lead trainer and owner of Results Studio, a cutting-edge gym in Southern California, Leo's training strategy outpaces all others, because he knows that physical success starts with mental success. His "High Performance Mentality" coaching is unique — a training philosophy customized for your particular goals and desires. Leo will help you create a field of self-awareness that carries into every aspect of your life. You will learn how to live your best life, in the high performance body you want, every single day. Leo says, "I don't make promises, I deliver."
We're always bombarded by how great it is to pursue your passion, etc. – but we've spoken with enough people to know that it's not always easy. Overall, would you say things have been easy for you?
There's never a smooth road to success. From traveling around the world competing on the world stage with the Romanian wrestling team to sleeping on a dirty floor in West Hollywood; from earning four dollars an hour as a dishwasher, to owning one of the most prestigious private fitness studios in Los Angeles, I had to put my ego aside and anchor myself to my core values. The results speak for itself.
We'd love to hear more about your business.
Leo Frincu is more than just a coach and Results Personal Training is more than just "another gym". He is a performance strategist who has helped transform business leaders and elite athletes worldwide, and Results PT is a world famous facility. A world champion athlete himself, Leo learned the principles that will bring the results you desire, whether that's losing 20 lbs. or winning a world championship title.
Leo's "High-Performance Mentality" philosophy is unique, customized for your particular goals and desires. He will help you create a field of self-awareness that carries into every aspect of your life. You will learn how to live your best life, in the high-performance body you want, every single day.
What were you like growing up?
Born a twin on April Fool's Day, 1976 in Bucharest, Romania, Leo Frincu spent the formative years of his life struggling under the oppressive weight of Communism. From the age he could stand on his own two feet, Leo spent hours in line waiting for the week's ration of food and basic necessities. At age six, after wrestling one too many classmates, a neighbor suggested to Leo's weary parents that he join the Steaua Wrestling Team. Barefoot, with ragged attire and equipment but fistfuls of discipline, Leo displayed a remarkable affinity for takedowns and throws.
His love for wrestling outweighing the harsh conditions of Communism, Leo managed to rack up several accomplishments. Awarded with six Romanian Wrestling Championships and several International Gold Medals, he went on to win the World Championship Title in 1994 at the age of 18.
The stringent, restrictive conditions of the regime under which he lived conspiring to build character, determination, and discipline, Leo now aspired for the freedom in which to better his own life and that of others. With that goal in mind and the Fall of Communism in 1989 having opened the door, Leo jumped at the rare opportunity to leave Romania and train at the Olympic Training Center in Colorado Springs, Colorado.
Leaving daily showers, national recognition, and one daily ounce of thoroughly cooked steak behind, Leo arrived in the United States a little over 15 years ago with $10 in his backpack, four words of English, and great expectations. From washing dishes to digging ditches, from training Olympic Champions to teaching the Boys and Girls' Wrestling Club of Simi Valley, Leo realized the American Dream was still a few more takedowns away.
Combining his work ethic, knowledge, and adherence to discipline, Leo found a way to share his passion for athleticism with others of all ages and walks of life. RESULTS Personal Training in Sherman Oaks, California became the embodiment of Leo's burning desire to contribute to the community by enabling people to overcome personal adversity and reach their highest goals.
Contact Info: