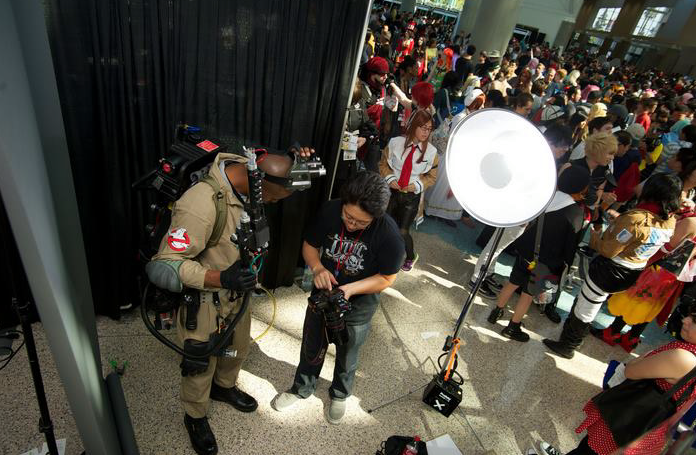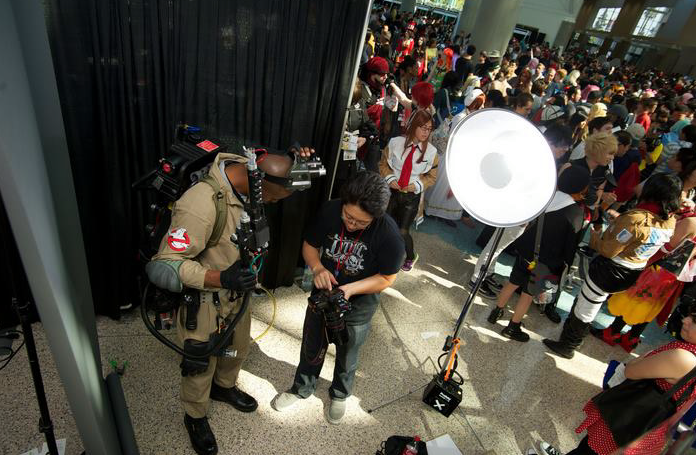 Today we'd like to introduce you to Ejen Chuang.
Ejen, please share your story with us. How did you get to where you are today?
In 2008, I attended my first anime convention located at the Los Angeles Convention Center. The term cosplay was familiar to me through Google and they seem like a great subject for photos so I packed my lights and took a gray background paper with me. I set up my lights and stood in one area for 3 days straight taking photos of anyone who would walk by in a costume. It just wasn't the costume that grabbed my attention, it was the participants and their stories that attracted me as well. I saw a wealth of people from different background, different races, all cosplaying for the love of fandom. It was a beautiful thing!
After that year, I had a thought to create a coffee table book celebrating cosplay culture here in the United States. I chose five conventions across the country to collect images, from California to Texas to Maryland. In 2009, I spent five months traveling, six months to edit and a few maxed credit cards to create Cosplay in America, a hardcover coffee table book filled with photographs of cosplayers across the country.
This was the early years of social media and I managed to jump aboard. I spent three years crisscrossing the country to sell the book at conventions, and along the way, made YouTube videos, tweet and post updates on my Facebook. The more I travel, the higher my social media presence jumped, the more people recognized me at each convention I attended. I found a few distributors and managed to get the books onto Amazon and into select stores here in the US and a few European countries.
In 2015, I released the second volume of Cosplay in America V2 where I visited cosplayers in twenty cities around the country. This time in addition to portraits taken at conventions, I followed them as they shop, create and prepare for the convention – a documentary in a book format to say.
This time I used Kickstarter and social media to raise close to $40,000 to fund the travel and production costs. In all, I spent three years on the second book (started shooting for it in 2011), eight months to edit and finally released in June 2015.
What inspired me to do such a crazy thing ? I found the people I met fascinating, each with a story to tell. I thought to myself what a wonderful hobby that can bring people together. Cosplay not only happens in the United States but around the globe. In fact, last week I discovered there was a small convention in Baghdad, Iraq. Looking through their photos, I saw the same happy faces I saw when I attend conventions here. What a wonderful thing cosplay and conventions are to unite people from all over the world !
The first book is out of print and the second book is available at my site, on Amazon and select bookstores.
Has it been a smooth road?
As with any creative venture, there are always struggles. I had no experience in book publishing industry before embarking on this journey so I basically jumped into the deep end of the pool and learn to swim as fast as I could ! I was fortunate to recoup my expenses within 3 years of the first book's release.
What are your plans for the future?
Currently, the plan is to focus on promoting Cosplay in America V2 for the next few years. In the meantime, I've introduced a new section to my website called Stories where I profile a variety of cosplayers, prop makers and photographers and others in the community. The original plan was to launch at the end of October but seeing the spectrum of cosplay coming out of New York Comic Con, I jump the gun and started interviewing and posting stories. As for other book projects, I've worked on a new book concept and hope to release it in the next few years.
Let's dig a little deeper into your story. What was the hardest time you've had?
In a sense, embarking on anything that takes you out of your comfort zone can be both thrilling and terrifying. I had no education in the book & distribution industry. There was a lot of what I call throwing everything against the wall and seeing what sticks. There were times I felt burnt out from the process but you push through somehow. If you stand still, life will pass you by so no matter which direction, start moving forward and sooner or later your momentum will return.
It is definitely a learning experience to do everything yourself from marketing to packing and shipping books to calling distributors to get paid. I've learned about myself and the process through the past few years and I wouldn't be who I am today without going on that journey.
Are there days when you feel like you've done everything you wanted to, careerwise – the "I've made it" kind of moments?
I don't necessarily believe I've "made it" and I like to think that people of a certain community are aware of what I am doing. The success I believe came with the emergence of social media as a dominant means of mass communications in the early 2010s. Growing up, reading of how Kevin Smith and Robert Rodriguez bucked the Hollywood system, I realized I would have to think outside the traditional means of communication and distribution. Social media was young enough that I used everything I could. I thought of myself as a band who travel from town to town to promote. Knowing I can purchase tables to sell my book at conventions, I used social media to promote the cosplay community as well as the book. Through videos I've posted from different conventions as well as the wealth of images I would take on my phone and promote to different social media platforms, by the time I arrived at a convention, my table would be packed with people. My personal favorite moment that I would never forget was the opportunity to travel the world and meet up with cosplayers from 13 different countries and dance with them, resulting in a cosplay music video I made on a point & shoot camera. I don't know what holds in the future but I'll be ready for whatever comes next.
Contact Info:

Image Credit:
Photo : Ejen Chuang