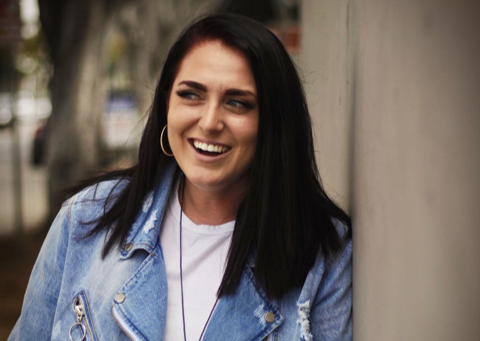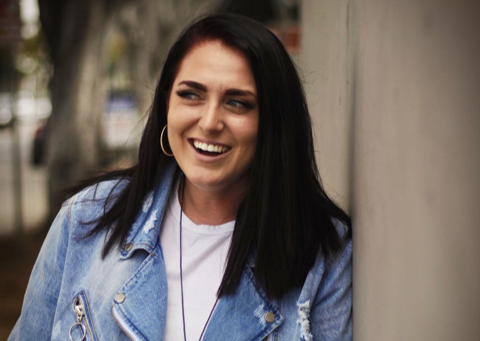 Today we'd like to introduce you to Katie Hargrove.
Thanks for sharing your story with us Katie. So, let's start at the beginning and we can move on from there.
My story begins in Tennessee. I was born and raised in Knoxville until my teenage years. I grew up in somewhat of a musical household. My dad wrote music and performed at local venues. I started my musical journey by learning classical piano at the age of ten before transitioning to acoustic guitar and songwriting a few years later. When I was 13, I started performing regularly in local clubs and venues throughout Knoxville. I was opening for small-town acts and performing pretty much anywhere they'd let me in considering I was too young for most 18+ venues. My family eventually moved to Jacksonville, Florida after a brief time in Ohio. I attended high school in Florida and dove head first into the music scene there, performing around town, hosting open mics and participating in local events.
Following high school, I attended the University of Florida. I went to school during the day and performed at night. I also helped run a student organization on campus called the "Singer-Songwriter Society," which served as a space for artists and writers to hone their skills and develop their careers. I performed in many dive bars/clubs and participated in several open mics in hopes of trying to build a strong reputation within the local community. I began opening for larger acts like Aaron Carter, American Idol's Kris Allen and Jason Lancaster of Mayday Parade at a local venue called The High Dive. It was during this time that I realized that if I was ever going to give my passion a fair shot, I needed to take the plunge and invest myself fully. As such, I started working on my debut EP with an independent label based in Philadelphia. In the midst of working on the EP, I moved to Washington, D.C., with my girlfriend, where I continued to perform professionally. I worked multiple day jobs until I decided to devote everything I had to music.
Ultimately, my debut EP was released in March 2017. The album was well-received, charting in the top 100 on iTunes and hitting number 4 on the Amazon Music charts. The album was also nominated for Best R&B Album by the American Association of Independent Music, alongside Sharon Jones, Mavis Staples, Kelela and Jamila Woods; it was also featured in Billboard Magazine. To promote the album, I did several interviews with local radio stations and performed at the Folk Alliance International Festival, opening for the Kingston Trio. I also did a brief full-band, hometown tour through Nashville and Knoxville performing at Acme Ratio Live and on the WDVX Blue Plate Special.
Following the release/promotion of the album, I started doing music full-time. My songwriting career also began to take off. It made sense to continue to develop my skills in a music-centered city, which brought me to L.A. In the past, I have focused on writing for the Nashville market, but now I devote my time and energy to the pop market in L.A. Fortunately, life has kind of fallen into place in L.A. in the past year. Since the move, I've been consistently performing in writers' rounds at Hotel Cafe and participating in writing sessions creating new music with other artists and writers. I'm so thankful to the music community out here for welcoming me in and sharing this journey with me.
Overall, has it been relatively smooth? If not, what were some of the struggles along the way?
I definitely wouldn't call my journey "smooth" by any means, but I think that the best things in life are the ones worth fighting for. My formidable years were rocky, to say the least. My family struggled with internal issues related to addiction and mental health. And at times I have questioned my decision to pursue music.
Although it may sound silly, I am thankful for the turbulence life has brought me. Had it not been for this rocky road, I wouldn't have needed music. Music has and continues to save my life. It is my solitude and my outlet and I am thankful for its presence in my life every day. Aside from music, this crazy journey has also brought me some of the best things in my life. Even though I didn't' want to go to college, I met my girlfriend working a day-job at the University of Florida. I'm not sure where I'd be without her. More importantly, I'm not really sure where my life would be without these ironic moments that I am beyond thankful for. I am grateful for the lows that remind me of just how beautiful the highs are.
I remember playing open mics at this coffee shop in Jacksonville. I was 14 and my parents would drive me just to have me sing to maybe one person. I look back on moments like these and can't help but smile. This is my journey and I wouldn't trade it for anything. I am lucky to have found music and I am proud to answer the all-too-common question of "what do you do for a living," with: "I am a musician."
We'd love to hear more about your work and what you are currently focused on. What else should we know?
If I had to say something that sets me apart from others, it would probably be my work ethic. I'm definitely a hustler when it comes to my career. I'm always taking notes when I see a venue I want to play or maybe an artist I'd love to work with. I make notes on my phone and push until I make it happen. I take my job as an independent musician like a start-up. I make a living off of royalties and performing, so when I find places where I think my music might fit with the aesthetic, I pursue it.
Unfortunately, I think many people believe that musicians casually stumble upon a headlining spot at Coachella, but that's just not the case. Being an "indie" artist means making it happen on your own. Some people have teams of managers and A&Rs, but for the time being, I am my own one-man team. I book my own shows, I write my own songs, I do my own billing and I cash my own checks. I was always so afraid of failing in my younger years and I held myself back. Now, I'll try just about anything at least once. I think in this industry, the quicker you grow some thick skin and stop taking things personally, the faster you will become a better artist and entertainer.
As far as what I'm most proud of, I'd say I'm most proud of my perseverance. I've had so many setbacks in my life and in my career, but those are the times that made me fight and claw to bring my head back above water. Those are the times when you find out just how bad you want it. There's a moment in everyday life when we all probably encounter push back. Whether it's being late to a meeting or not closing a deal, I think we are so eager to define ourselves by those shortcomings. In all actuality, the part that defines us the most is our next move and how we make the most of it.
If you had to go back in time and start over, would you have done anything differently?
If I had to start over, I'd like to believe I'd do it all the same. I think that every misstep has been an important chance for me to trust the process and learn how to do it my own way. One thing I wish I had learned sooner is to truly and wholeheartedly believe in myself and my music. I'd tell my ten years old self to stay away from comparisons and not value your worth on how many seats are sold per show or how many likes you get on some social media platform.
Contact Info:
Website: https://www.katiehargrove.com
Email: katiehargrovemusic@gmail.com
Instagram: katie_hargrove
Facebook: katiehargrovemusic
Twitter: Katie_Hargrove
Image Credit:
For the personal photo: Drea Rose; For the additional images: Jose Velazquez, Dylan Singleton, Drea Rose, Peter Zuehlke
Getting in touch: VoyageLA is built on recommendations from the community; it's how we uncover hidden gems, so if you know someone who deserves recognition please let us know here.