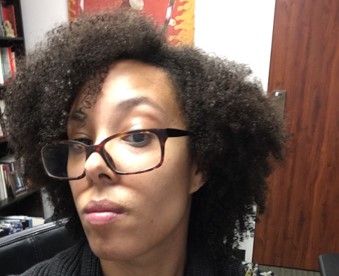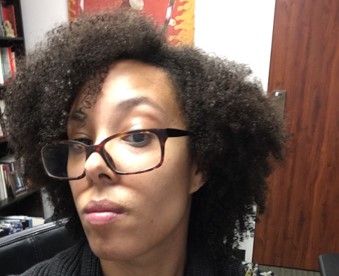 Today we'd like to introduce you to Julie Taiwo Oni.
Julie, please share your story with us. How did you get to where you are today?
I am an LA-based Nigerian-American playwright and educator. An engagement with my background provides the foundation for my work, as I tend to craft pieces that deal with learning. This framework tends to manifest itself in the experience of intercultural awareness.
I first encountered plays as an undergrad at Pepperdine in the early 2000s. I was a creative writing major, so I dabbled in poetry, fiction, screenwriting, and journalism before I finally crafted my first full-length play senior year. It was a story of mothers and daughters from various backgrounds, set on the day of the OJ Simpson verdict. Albert Einstein narrated.
The journey continued when I joined the MFA in Dramatic Writing program at USC run by Velina Hasu Houston, and it was life-changing. It's a small, tight-knit group, and one with a strong LA theatre presence. Most of the work that I do currently involves the USC family in some way.
I realized when I wrote that first play that I was attracted by the power of conversation and the creative possibilities of theatre. I understood that my passion was for dialogue, for listening to the voices around me and working to capture them authentically onstage. I think a big part of that comes from my life experience growing up in a multicultural home with a Nigerian dad and American mom.  I like the interaction between dialects in conversation not only because it's the most natural circumstance for me, but also because I think it's entirely contemporary.
Dialect fascination also comes from my educator background. As an ESL (English as a Second Language) instructor, I spend most of my time with international students and engage with various dialects of English on a daily basis. This has also led to a fascination with intercultural behaviors and a belief that we are all more connected than we might realize. I believe that the American story is the intercultural story, and it takes place in so many different forms. The journey of my writing is to unpack and authenticate those stories.
Beyond the writing of plays themselves, I have found the collaboration that theatre allows in contrast to the isolated writing of other genres inspiring. I might get excited by a story I've created, but it's incomplete until it's placed into the hands of a talented team of actors, director, and designers. My most frequent collaborator is LA-based director Nathan Singh, an Indo-Fijian fellow USC alum. We have worked on five projects together, and I feel fortunate to have created a tribe with this artist and many of the actors we call friends. As first-generation artists of color (well, half in my case), we share a passion for placing the audience into the experience of contemporary otherness and bringing awareness to the joys and struggles that entails.
In 2014, we created a company called MaiM invested in this mission, and the heart of our storytelling is about putting forth stories that break barriers in order to enhance intercultural understanding. We have done a lot of self-producing and co-producing, and the result has been the very humbling accomplishment of putting forth stories independently and collaborating with like-minded kinfolk. We are working on a new co-production currently, expected to open in August. Its tentative title is Sown, and it's about Black horticulture and the journey of the African violet to America.
Besides my own company, I have had the blessing of working with various others around LA over the past decade and a half and collaborating with artists of all walks of life who share a passion for live performance.
The lesson in all this has been that the process of theatre is as valuable as the final product itself. I feel fortunate to have embarked on this journey and found a theatre family here in LA.
We're always bombarded by how great it is to pursue your passion, etc. – but we've spoken with enough people to know that it's not always easy. Overall, would you say things have been easy for you?
While my path has been an overall smooth and rewarding one, two struggles I've encountered have been particularly trying.
The first struggle is the artist-living-in-one-of-the-most-expensive-cities-on-the-planet one. I am blessed to work as a full-time English professor, but that has not been the case for most of my journey. There were times when I was teaching at up to four different schools and sometimes driving from Long Beach to Burbank to Koreatown in a single day just to make ends meet.
The emotional struggle and physical exhaustion of this lifestyle made theatre a hobby by force. When I did have a day off, it was hard to ground myself in creative thought, and entering rehearsal spaces in that state was rough. I know I am not alone in this. Everyone in LA theatre is doing something else to get by. The joy of community helps here, too. We are all overwhelmed and overbooked, but we build each other up, and the results of passion amidst adversity can be really powerful and entirely rewarding.
A more recent struggle I've faced has been a casting one. Here I want to begin by talking a bit more about the specific content of my work. For about the past seven or eight years, I have been researching the experience of people with albinism (albinos) in the Black community both domestically and in Tanzania specifically. I am invested in crafting a trilogy I'm calling Albino Anecdotes that explores American Blackness in conversation with African, particularly given the context of attacks on people with albinism in Tanzania.
I have been workshopping Chisel, the first play in this series, for several years, and the protagonist is a Black American teenage male with albinism. I searched high and low for years for an actor to play the role, to no avail. I was adamant that I needed someone of this specific background to play this character, no substitutes.
My realization was that an unfortunate struggle in current theatre is authentic representation and casting. It is more convenient to cast actors of privilege because they are easier to find, and also because many marginalized actors don't feel embraced or accepted enough to come forward. Through this obstacle, I've realized that if I want to tell stories of otherness, I need to put in the work to search out the right team to bring them forward.
It requires tremendous persistence, but it can happen: I have now connected with two actors as well as many other members of the Black PWA community from both Africa and America, and I look forward to continuing this project with my expanding tribe!
We'd love to hear more about your business.
MaiM Theatre Company is a theatre tribe that Nathan Singh and I created in 2014 with our first piece Bunk for the Son of Semele Company Creation Festival. Bunk's story and process capture our mission full-heartedly. It's the story of a Nigerian man and a Black American man competing for the same position at an American construction company. They must build a bunk bed together on the job site to demonstrate their collaborative skills.
The story is connected to our mission of intercultural interaction, but the process is a big part of what we do as well: we brought the actors onboard early on (I think I'd written just 15-20 pages at that point), and we met regularly as I brought in new scenes for collaborative readings. Nathan and I like to get actors involved early on because we truly believe that the best work comes from a company where each role is integral and valued.
We don't want to simply cast actors at the end of the journey; rather, we want them to become part of the formation of the script. This is great because it also gives me the benefit of writing roles geared toward specific actors' sensibilities. Each production is a family affair, and the product always shows that heart.
After Bunk, we did another co-production with Son of Semele, a play called Denim, with a guest director. It was still very much in the spirit of MaiM's diverse and collaborative mission. Now we're gearing up to work again on Sown, also with an intercultural and tribe-forming foundation.
What were you like growing up?
Something else that is essential to my identity that I haven't mentioned yet is that I am an identical twin. My sister Jessica and I have been inseparable since birth, to the point that my mom forced our elementary school to put us in different classes so we could learn to socialize. It didn't work too well since we mostly just ended up keeping to ourselves until recess.
Because I have a constant companion in Jess, I have always been very shy in social situations. I think that this isolation was something that benefitted us both as would-be writers (she is a memoirist and poet). We know how to be alone, and as social outsiders, we are cultural observers.
Besides my sister, I have two older brothers, one who is a salesman and the other who is in IT. There are only four years among the four of us, so we have almost been quadruplets in many senses. The contrast of our Nigerian-American family to those around us is something that bonded us, and we are still four peas in a pod. People used to joke that our small-town Bakersfield family was like the Huxtables. I still consider that a compliment, despite recent… adjustments… to Cosby's image.
When we were kids, since our Nigerian family was mostly still living there or in England, we spent more time with our American relatives, mainly our maternal grandparents and aunt. There was always a sense that we were a small, somewhat anomalous group. We had lunch together every Sunday after church until we left for college.
When our Nigerian relatives visited, it was an event. Those Sunday lunches became enlivened with stories of our father's childhood, inquiries about American politics, and laughter that increased ten-fold. My American grandmother wrote letters and sent photographs back-and-forth with our Nigerian relatives for years, even more than my dad did.
I think all of us were intrigued and excited about our African family. Any chance to connect with them, from rare Nigerian meals to sewing of dresses with fabrics brought over from the motherland, was a highlight of the year and a welcomed contrast to the routine. My siblings and I still squirm with excitement every time we hear a Nigerian accent and cringe at stories of the "Nigerian brothers" responsible for the supposed attack of an American actor.
My dad is a soccer player, and all of his kids were enthusiastic athletes. Our evenings and weekends were mostly spent outdoors, from track meets to tennis matches to basketball games. I think that this was probably the strongest method of social interaction we all gained as such a close-knit group.
As Nigerians, we were trained in the art of extreme confidence and competition. My dad has always said, "If you cannot be the best at something, don't bother." That's at the heart of all of our behavior still, even though none of us participate in sports anymore. We have to be the best, and we will do the work required to get there. A minus? Get out of here with that nonsense.
My mom instilled in us a passion for stories and creativity. She is an avid reader, baker, and sewer, and she encouraged us all to embrace stories and create things as kids. We often painted our bedroom walls, designed eye-catching holiday cookies, and rushed to the library to search out the most enticing books (usually whichever had Black or Brown faces on them).
Everyone still knows when my mom comes to visit, a colorful handmade pillow and some delicious treats are on the way. I like to consider these crafting legacies our American side, given the long history of the privilege for such leisure in this country.
Contact Info:
Getting in touch: VoyageLA is built on recommendations from the community; it's how we uncover hidden gems, so if you know someone who deserves recognition please let us know here.