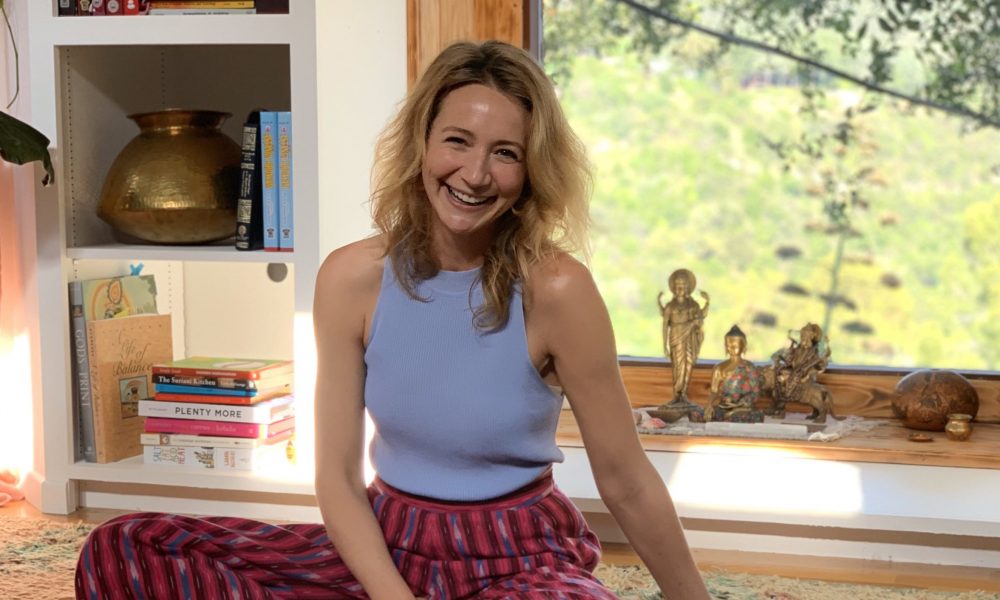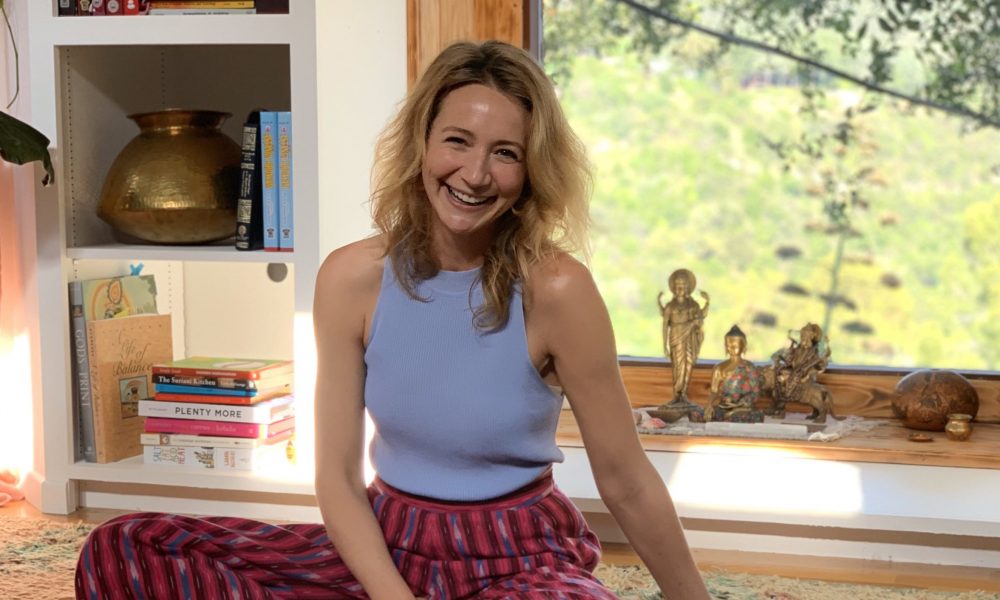 Today we'd like to introduce you to Julie Bernier.
Thanks for sharing your story with us Julie. So, let's start at the beginning and we can move on from there.
I feel like ayurveda dropped down from the heavens and into my field of awareness. Years ago, I think it was in a yoga studio (I honestly don't remember!) that I heard the word "ayurveda" and my ears perked up — I had to know more. I bought and devoured my first ayurveda book and overwhelmingly felt a sense of, wow, this is truth! The idea that we are connected to nature and can be healed by nature made so much sense to me. Looking back, I recognize that this was the moment of a past life remembrance…this is not the first time I've worked with ayurveda!
I then went to India for my yoga teacher training and had my first official studies in ayurveda. That set everything in motion — I haven't stopped studying since. Ayurveda is truly an ocean. I studied more in India, with Indian doctors in the US, and in my own body, where I really saw ayurveda work for the first time. After struggling with what western medicine might consider "mild" health issues that felt pretty awful to me — terrible digestion, irregular menstrual cycles, acne — I was amazed at how quickly ayurveda helped me resolve these imbalances.
And now, as I help others to do the same, ayurveda continues to amaze me. Angelenos generally have this attitude of "more is more"…turning to whatever drastic fad diet or workout is currently promising to resolve all their health problems. But ayurveda proves over and over again that a simple re-harmonizing of our diet and lifestyle with nature is enormously healing and free of side effects. We need this kind of grounded ancient wisdom in modern life, and I'm on a mission to get it out there!
Has it been a smooth road?
It's been pretty smooth, but there's certainly been a learning curve. Ayurveda came from ancient India — which is obviously so very different from modern America. Figuring out how to offer ancient ayurveda in a way that makes sense for modern life and Americans has not been easy. I feel a bit like a pioneer — there aren't so many Ayurvedic Practitioners in the US and we are learning how to bring it to the general public. I've made it part of my mission to educate the public on all ayurveda has to offer — they deserve to know that there's this amazing system out there that can help them.
So let's switch gears a bit and go into the True Ayurveda story. Tell us more about the business.
I help women to bring their bodies back into balance, whether they're struggling with digestive, hormonal, menstrual and skin issues, anxiety and depression, getting pregnant, or any other dis-ease. I use all things ayurveda — diet, lifestyle, herbs, self-care, movement, yoga, subtle energy therapies, spiritual counseling, bodywork therapies, and the ayurvedic detox of panchakarma — to correct imbalances and help my clients establish health and true wellbeing.
This method is rooted in the ancient but translated for the modern so that it's practical, helpful, and actually feels good to implement. My clients find ayurveda to be a breath of fresh air because it's whole-istic: a system that understands the interconnectedness of all their body systems as well as their mind and spirit. Allopathic medicine will generally separate a woman's digestive issues and acne as unrelated entities, for example, but in ayurveda we understand that these two imbalances are intimately connected and without correcting digestion, the skin won't heal. That holistic approach is needed to get to the root of a health issue, correct it, and prevent it from returning. Ayurveda provides answers where other medicine systems fall short.
What sets me apart — I'm dedicated to preserving authentic ayurveda. I go to India every year to study and consider myself a translator of ayurveda for modern western life. And I empower my clients and students to be their own best healers. There's a lot of education involved not only in individual sessions but in my online courses and retreats. I teach women how their bodies work and what the body and mind need to stay healthy and balanced. I don't hoard all of the ayurveda knowledge for myself — if we each know even just a little bit, the capacity for health and wellbeing is immense!
How do you think the industry will change over the next decade?
Ayurveda has become so much more popular and even trendy in LA in the past couple of years, whereas five years ago, no one had heard of it. I foresee it exploding very soon! People aren't satisfied with western medicine and they're looking for alternatives — something natural and holistic. I think ayurveda is on the same track that acupuncture was not so long ago…soon to be recognized and accepted as a potent system of healing.
Contact Info:
Suggest a story: VoyageLA is built on recommendations from the community; it's how we uncover hidden gems, so if you or someone you know deserves recognition please let us know here.