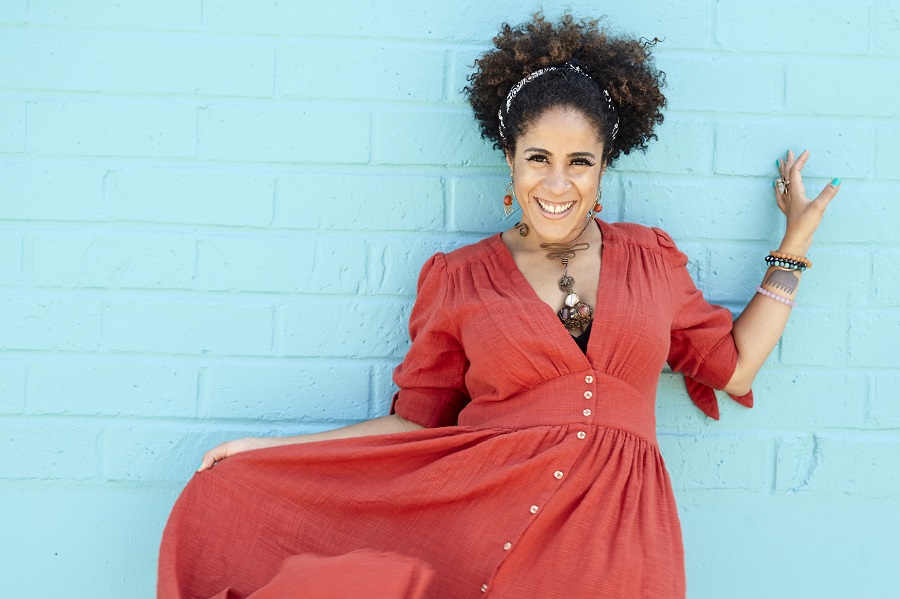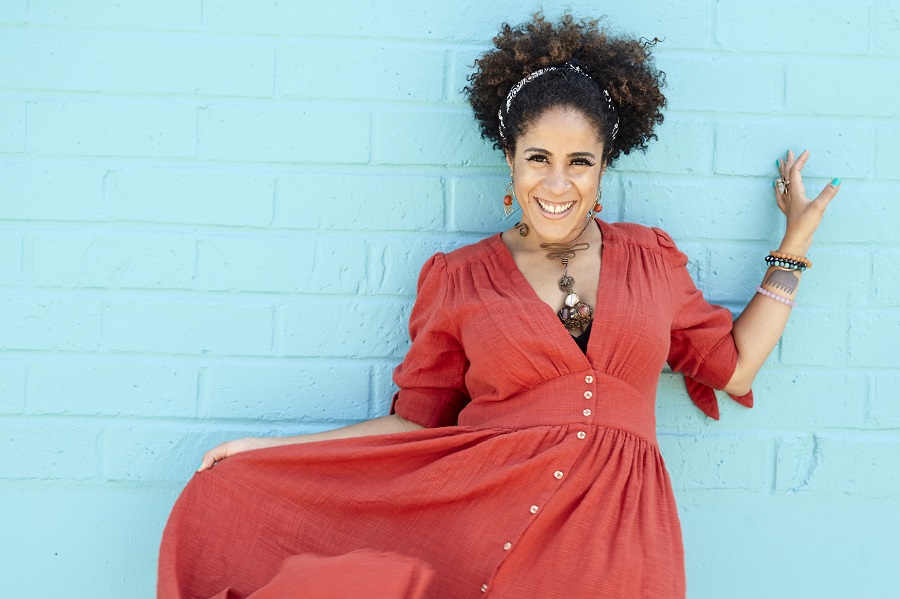 Today we'd like to introduce you to Janna Zinzi.
Janna, can you briefly walk us through your story – how you started and how you got to where you are today.
After earning my Master's Degree from Boston University, I was having trouble finding my first job and was unsure about where I was headed. I started freelancing for AllHipHop.com selling online ads. It was the beginning of online journalism so I feel like really lucky to have been working in media then to see how it evolved into digital life now!
At the same time, I got my first full-time job doing marketing for St. Mary's Center, an HIV/AIDS day treatment center and nursing home in Harlem, New York. So I was involved in both arts and social justice but in totally different avenues. I ended up leaving St. Mary's shortly after and started Swirl PR on a whim because a friend told me to incorporate my business and then figure the rest out later. It was a journey!
I continued to work with AllHipHop.com and took on independent clients including arts non-profit organizations, actors and entrepreneurs but struggled to earn a living in New York. I then moved into full-time work in sexual and reproductive health, doing marketing for the Guttmacher Institute where I was responsible to bring our work to new audiences online, and also through conferences. I was able to travel the world talking about the work and learning from leaders in the U.S. and abroad.
This was also the beginning of social media platforms like Facebook and Twitter, so I learned how to utilize these online spaces to create community and share information. I started a blog with some friends called Goddesses Rising to talk more about the connections between spirituality, feminism and pop culture. Eventually, I went back to consulting work again with various non-profit organizations around the country, along with artists and entrepreneurs.
During this time, I was blogging for various online feminist websites and began performing burlesque, so I was happy to be able to honor my creative desires. But I got ill from the stress of juggling multiple freelance clients and trying to do too much which spurred me to leave New York City to recharge and figure out my next steps.  I went to Isla Mujeres, Mexico for winter and by the next fall, I moved to Los Angeles. I love New York but I haven't looked back since.
Since being here, I've continued to work with national non-profit organizations and train social justice advocates on how to deliver messages to the media. I love empowering people to speak publicly, and am excited to explore more arts and activism work. I've also been writing for various publications about travel and culture, traveling around the country to perform burlesque and just co-produced my first show here in LA!
Has it been a smooth road?
I've been incredibly blessed to have a strong support network of family and friends. But it was difficult because I was mostly flying by the seat of pants when I started my career. I wasted a lot of money and got into debt trying to keep up with technology and literally looking good since my job was to go to parties and to network with media folks.
I struggled with balancing professional relationships and personal relationships. Not everyone understood why I worked so hard and that I was exhausted on the weekends from working/partying all week, but that was the music industry life. I didn't always have good boundaries with people, and I didn't always know how to assert myself because I was unsure of who I was and lacked confidence in my skills.
I attribute it to youth and the trial and error of learning your craft and building a career. I'm grateful for all of it because it provided valuable lessons that help me now. As I progressed in my career, I struggled with taking on too much often out of fear of not having enough money and not setting limits. It was because I wanted to do everything!
But I had to learn through getting sick that a) I'm human and b) that I needed to be wiser about my time and what I charged for services. I've vacillated between working full-time and consulting and I finally feel more grounded in fully going for my dreams. I won't lie, I'm always learning about balance and how to be a more organized and systematic business person.
I'm learning how to incorporate my life as an artist into my career. But because of all these lessons, I know my worth, my talent and my brilliance.
So let's switch gears a bit and go into the Swirl Public Relations story. Tell us more about the business.
I have many jobs! Through my business, Swirl Public Relations (Swirl PR), I consult on media relations and communications strategy as well as train people on how to best use media to achieve their goals. I'm most interested in working on projects that use art and pop culture to shift outdated ideas and challenge stereotypes. I'm proud to say I've trained thousands of leaders on doing media interviews, writing op-eds or writing engaging e-mails, or on how to pitch to media; and I really enjoy empowering people to tell their own stories.
It's important to me to support women and people of color, queer and trans folks and other underrepresented voices in getting media attention. So much community building can be achieved when we hear everyone's stories and perspectives; it's how we elicit compassion and thus hopefully greater equity. Social justice, particularly sexual health and reproductive justice issues is super important to me, and I've done a lot of my communications work in this arena.
I'm also a freelance writer covering a broad range of my interests but usually around arts, travel, health, pop culture, and spirituality. I'm proud to have written my first LA article for KCET here recently about an incredible African-American dance company based in South Los Angeles, and plan to continue telling stories about people who are doing powerful, transformative work. In today's world, we really need reminders of the kindness of people and the good things happening in communities across the country.
Finally, one of my greatest joys is dancing, and I'm so grateful to be able to do more of that here in Los Angeles. I've finally started Vaudetrill, a burlesque, comedy and drag extravaganza which I'm co-producing with two amazing comedians, Lydia Popovich, and Marcella Arguello. I'm performing in the show as well, and my goal is to provide a space where we can celebrate all types of artistic and sexual expression no matter your body type, gender expression, or ethnicity.
I want to build community offline and give us a space to feel joy and arousal, to network, to share information in person. To this end next year, I will teach a workshop for those who want to explore burlesque. So much of what we do is online these days that being with each other in real life is a luxury but one that's truly needed!
What were you like growing up?
I was creative and independent growing up as an only child in New York. My parents took me everywhere with them, so I became used to being social with all sorts of people. They also gave me the gift of dance lessons from ages 3 through 17 which I know was their way of making sure I had discipline outside of the home while also giving me an outlet to express myself. Perhaps it's why I've always had a love for storytelling, particularly through music and dance.
As a kid, I was obsessed with watching music videos, dance TV shows and films about dancers… I would get so involved in the storylines even if I couldn't fully comprehend love, heartbreak, career struggles or political strife but I'm convinced it informs how I approach burlesque and performance art now. As a pre-teen and teenager, I devoured magazines especially ones geared toward women and feminism, music, or fashion. This sparked my interest in women's equality and social justice, along with writing and media.
In retrospect, being such a major consumer of mass media led me to want to analyze it and contribute to it through various modes of storytelling like public relations and journalism. It was also my entry point from learning about sexual and reproductive health issues. It's wild to remember how I learned about HIV/AIDS from MTV and about sexuality and feminism from magazines like Sassy.
Also as a child and teen, I always had astrology books and crystals and was drawn to alternative ideas of healing and mysticism. I'm still a student to this day, and it's been helpful for me in terms of relationship building and compassion; things that are particularly useful in public relations and telling impactful stories. This connection to spirituality is what centers and grounds me to be the best person I can be in the world.
Contact Info:
Getting in touch: VoyageLA is built on recommendations from the community; it's how we uncover hidden gems, so if you know someone who deserves recognition please let us know here.