Today we'd like to introduce you to James Kicklighter.
James, can you briefly walk us through your story – how you started and how you got to where you are today.
I grew up in Bellville, Georgia, population 123. I always knew I loved telling stories, but I didn't know how to make a living from it. You don't have a frame of reference for that in a small town.
Fortunately, when I was sixteen, I went to a Young Writers Conference at a local college. A professor there was gearing up to do a documentary about a western character actor named Dub Taylor. I convinced him and my mom that I could help with it, and just like that, I was off to dozens of states making this film.
I started firing off handwritten letters to the major agencies, trying to convince management to let us no names interview their clients that worked with Dub. Though 80% said no, we got through to 20%. We got to work with Dixie Carter ("Designing Women"), director David Zucker (The Naked Gun, Airplane!), and rocker John Mellencamp.
The film was crap, but the experience cemented what I wanted to do with my life.
I went on to college at Georgia Southern, where I pursued a degree in Public Relations. The head of the department, Dr. Pamela Bourland-Davis, convinced me that a PR degree would help me understand audiences, target markets and how to better pitch and package myself. That advice helped me grow as a filmmaker, because film is a business.
Meanwhile, I was shooting high school graduations and wedding videos to make money. My dad died when I was 12 and my mom was a teacher, so we didn't have much money. I used that entrepreneurial thinking to buy equipment, making short films and documentaries.
I had the foresight to take those projects to film festivals, and I was lucky enough to get into some. One of them, The National Film Festival for Talented Youth, changed my life.
Before screening The Car Wash, my narrative short with Edith Ivey (The Curious Case of Benjamin Button), I went to NFFTY's Women in Hollywood panel that had top executives from major studios. At the end of the panel, a woman sitting beside me turned and asked what I thought about it. I mentioned some things I enjoyed, and she said she put the panel together. Her name was Lilly Lee, and we kept talking over the next few days. As I flew back to Georgia Southern to graduate from college at the end of the weekend, we vowed to stay in touch.
Only a week after graduation, Lilly emailed me and asked if I would be her guest at The CW Network's Upfront Presentations in New York. Immediately, I booked a flight. When I got to Manhattan, we went to dinner, and I discovered that her husband was John Maatta, the chairman of the network.
I went to the presentation, the after parties and got to mingle with a variety of network stars from the season. It taught me how to behave in that sort of setting and most importantly, began to open up my world. A few months later, they invited me to their end of summer party at their Los Angeles home, and I met many more executives, agents and managers — many of which have become friends over the years.
It all was happenstance, but because I made a good impression and did the work, over time, those relationships helped me to move to Los Angeles and proceed with my professional career.
Soon after, I became friends with legendary publicist Bobby Zarem, who grew up in Savannah but spent fifty years in New York. We bonded over our love for movies and film history, but over time, he introduced me to people like Jack Nicholson, Robert de Niro, Clive Owen, Jane Fonda and Helen Mirren.
Bobby taught me that Hollywood is a community too, just like the one I grew up in. It's small, and everyone knows you and your reputation. I really credit John, Lilly and Bobby for giving me the tools that I wasn't born with in Bellville. But coming from a small town, I already was imbued with a strong sense of community. Discovering that Hollywood was the same, beyond people that you see in films and television, was a powerful revelation.
Has it been a smooth road?
I don't think anyone can truthfully say that entertainment is a smooth road.
It takes many failures to find success, and those failures help you to grow.
When I made my first feature, Desires of the Heart, in Rajasthan, India and Savannah, Georgia, I had always thought that making your first full length film would be the key to your entire career. But once you climb the first, highest mountain, you discover that there's an entire mountain chain that follows.
It's ascending the summit and moving forward.
Truthfully, careers are built upon a body of work, not a singular project.
Once I crossed that barrier, I realized that I had to plot out a much larger, cohesive vision for my career. What kinds of stories did I want to tell? What brand would I develop for myself?
In trying to figure this out, I was introduced to Gary Lennon, the Executive Producer of the Starz series "Power." He asked me to define that brand in a sentence. What kind of stories does director James Kicklighter tell? If I couldn't answer that question, no one else would be able to figure that out.
I was drawn to stories about loss and identity, and so moving forward, if anyone asked me what I did, I could tell them. Today, this is how I decide what stories to tell, and these themes can be found in a variety of formats.
Before, I would just pick and choose things that interested me.
Now, on the cusp of turning 30, I think much more strategically about the sort of career I want to have.
We'd love to hear more about your business.
I started JamesWorks Entertainment when I was sixteen, and I'm really proud to tell character driven stories that can be narrative, documentary or digital content. Our portfolio is diverse and we have a terrific team of collaborators from development to post-production.
Most recently, I am proud of the work we did on Angel of Anywhere, a narrative short with Briana Evigan ("Step Up") and Ser'Darius Blain ("Jumanji: Welcome to the Jungle), which launched the career of Axel Roldos.
Axel was an aspiring actor that I met at the 2017 Atlanta Film Festival who couldn't find opportunities to advance his career. Intrigued with his background and willingness to work hard, we developed the entire film around him. It opened to festivals around the world, strong reviews, and now is streaming on Amazon Prime. Additionally, we have broadcast television distribution through Hewes Pictures, which recently placed it on ShortsTV, the largest distributor of short films in the world.
I'm also proud of the work we do with global brands, like the piece we did this year for Caesar's Entertainment. We created an ad for Chinese customers, announcing Caesar's as being the first resorts in Las Vegas to accept the WePay and AliPay payment platforms.
With our foundation in narrative storytelling, we can deliver unique work in a variety of spaces. Having a new challenge on a daily basis really excites me.
Is our city a good place to do what you do?
Los Angeles is one of the world's great cities and I love doing work here.
However, it takes time, energy and strategy to break through, because the market is so saturated and competitive. I think that establishing a specific brand, being able to identify what kinds of stories you can tell, enables us to advance more quickly.
Since I took Gary's advice, I've found that things have become much smoother for me.
Obviously, with all creative industries, we have periods where there is lots of work and sometimes when there's nothing. But in those down times, take the moment to help other people achieve their goals.
It's really about building a community around you that lifts all boats as the tide rises. It's not just about you and your work. In a city like Los Angeles, there's always something you can do to contribute to the goals of others.
After all, I wouldn't be here without John, Lilly or Bobby. We're part of a broader community and we should recognize that serving yourself alone creates an island of isolation that is a quick road to nowhere.
Contact Info: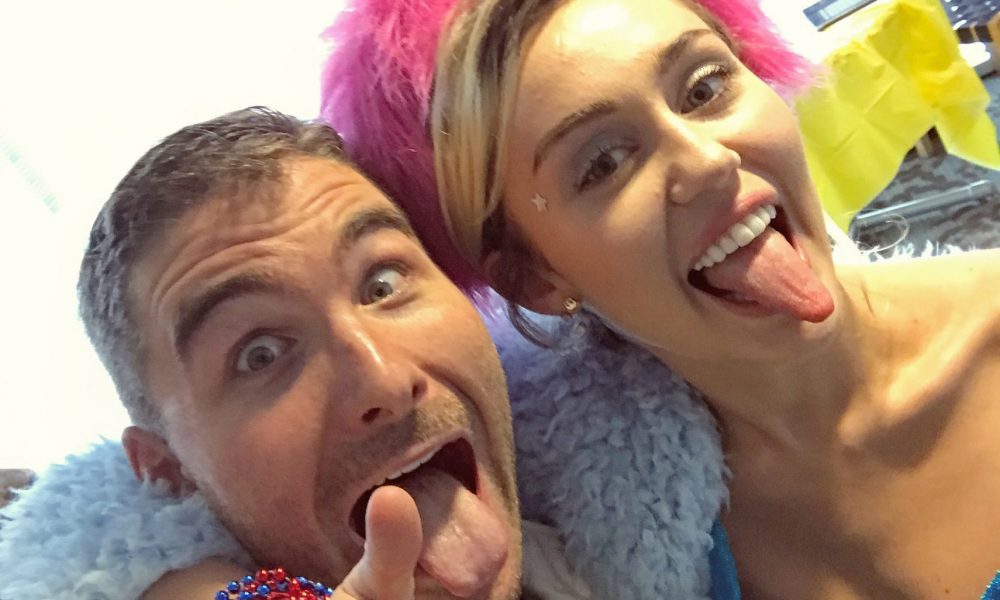 Image Credit:
Director James Kicklighter and Miley Cyrus on the campaign trail for Hillary Clinton in 2016, Screenwriter Casey Nelson, actor Axel Roldos at the Irvine International Film Festival, Producer Beau Turpin, Jane Seymour, Marquee for the Macon Shorts Film Competition in Macon, Georgia, legendary publicist Bobby Zarem at his 80th birthday party, actor Val Lauren on the set of Desires of the Heart in Bikaner, India, Producer Kasey Ray-Stokes and director James Kicklighter on the red carpet at the National Film Festival for Talented Youth, producer Solila Parida and actor Gulshan Grover on the set of Desires of the Heart in Rajasthan, India, Actor Axel Roldos, actor David A. Gregory, Actor Briana Evigan, actor Ser'Darius Blain and director James Kicklighter on the set of Angel of Anywhere
Getting in touch: VoyageLA is built on recommendations from the community; it's how we uncover hidden gems, so if you know someone who deserves recognition please let us know here.