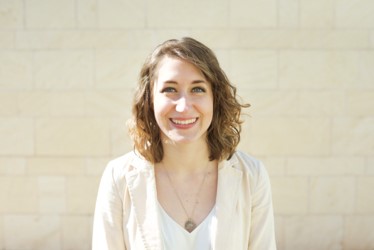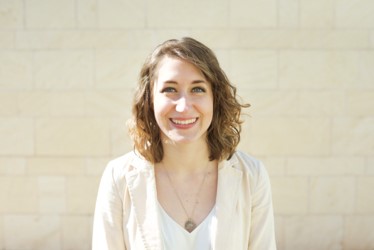 Today we'd like to introduce you to Hayden Lane Purdum.
Hayden Lane, please share your story with us. How did you get to where you are today?
I've been involved in music for as long as I can remember. My mom got a music degree in college, and she still plays French Horn, so it's always been a huge part of my life. I grew up playing Horn as well in bands and orchestras and also doing a fair amount of musical theater. Every year from grade school on, my family and I attended the community orchestra concerts my mom was a part of, and I eventually was a substitute in the orchestra myself when they needed more musicians. I was completely steeped in classical music; hearing pieces for the first time that would become life-long favorites, performing some of the most classic Western music works, and even premiering new music and shows with some of my closest friends.
Even with that background, it wasn't until I was already in college when I began to consider pursuing music as my career. I wasn't a strong enough player to make it as a Horn performance major or anything, but I was a big nerd and fell in love with music theory when I took a class my senior year of high school. Several of my high school directors were instrumental (ha!) in guiding me towards a career as a composer. So freshman year of college, after studying for all of my chemistry classes, I frantically wrote enough music to submit for consideration for a major change. And the rest is history!
Right from the beginning, I had the goal of being a media composer in mind. I applied to many graduate programs in film composition and classical composition, and was promptly rejected from all of the classical composition programs! I didn't think I had any shot of being accepted to USC on my first time applying, but luckily for me, something in my application was able to push me through. Because I came to composing late, I constantly had the feeling of "playing catch up" compared to a lot of my classmates. But like most life experiences, you get SO MUCH out of the program if you're willing to put in the work. My confidence skyrocketed, and I ended the program with several student films under my belt, a paid short film recorded and wrapped up, and an internship lined up for after graduation.
Since leaving USC, I've worked for several different companies and composers doing a wide variety of tasks! I really believe you have to leave yourself open to any opportunity and any experience if you want to find success. I've already had jobs that seemed like they were going nowhere pay off in the most unexpected ways!
I also think it's vital to leave yourself open to adjusting your goals. As you have new experiences, you always learn more about yourself and what you value. My current job is assisting the composer Walter Murphy with his T.V. shows. What this job has taught me more than anything else is that I love orchestrating, which has actually resulted in a career "readjustment," if you will. I still love composing, but right now my favorite part of the whole process is orchestrating, which is what I'm focusing on in my freelance work.
My journey to where I am today has been anything but linear! But I can't help but feel like one of the luckiest people in the whole world. I grew up in a small town in Oklahoma where most people get a "practical" degree and live relatively local, but music has taken me everywhere. I've traveled to Europe more than once to play in an orchestra or sing with choirs. I've performed in some of my favorite musical theater shows, and even one opera! I've had the opportunity to listen to my talented friend's premiere pieces that I've written. I've recorded a wide range of music on some of the most famous scoring stages with some of the greatest musicians in the world. And now I'm living in Los Angeles working daily on well-known shows for an incredible composer who is not only an amazing boss but an amazing mentor as well. The most exciting part of all of this – my journey is just beginning!
Overall, has it been relatively smooth? If not, what were some of the struggles along the way?
Absolutely not! I don't believe anyone has this career without also having struggles. For me personally, it's always been a lack of experience. I'm an ambitious person, which usually means I'm one of the younger people in any educational program or workplace that I'm a part of. On one hand, this is intimidating and means I have to put in some extra work to catch up to the rest of my peers. On the other hand, I've always found being in that uncomfortable environment leads to the best learning experiences! If you could listen to a progression of the music I wrote during the year I was in school at USC, I really don't think you would believe it was the same composer from beginning to end!
My husband always says, "If you're the smartest person in the room, you're in the wrong room." Getting comfortable and living in that comfort zone often leads to stagnation, so I find that putting myself out there and taking on new challenges is when I do my best work! Getting lucky and having a big break doesn't take nearly as much luck if you've put in the hard work to prepare yourself for any opportunity that may unexpectedly come your way. It's also SO important to physically put yourself out there and network. So much of film composing revolves around who you know, so get to know people! Even if you're an introvert like myself, it's crucial that you find these rooms full of more experienced people so you can learn as much as possible.
Hayden Lane – what should we know? What do you do best? What sets you apart from the competition?
I'm currently altering my goals to focus more on orchestration. Having a really strong classical orchestral background as a player and avid listener makes the transition to orchestrating in the film world a smooth one. I've had a lot of education and professional training in all aspects of creating a score, so I still feel confident filling the role of composer. In fact, in a current environment where technology and artificially created musical sounds are the popular choices, I think my classical background makes me a unique voice. But right now, the questions I'm asking myself more and more are: What do I enjoy most in the entire scoring process? What are the parts that I would delegate to someone else if I could? Are there jobs out there where I can maximize what I enjoy doing and minimize those tasks I don't enjoy as much? And I find all of those answers in orchestration!
I take a lot of pride in delivering materials to my boss or a client that are exactly what they wanted. Sometimes I'm asked to get creative or add my own musical stamp to what they give me, and other times all they want is someone to translate exactly what they've composed to a written score. Both scenarios are satisfying for me in their own ways! I'm fortunate enough to have gotten some one-on-one guidance in music copying, and I held a summer internship with a music copy company. I was able to see first-hand what the industry standard is for professionally copied sheet music, and I hold myself to the same high standards no matter how large or small the project in question is.
I have such a passion for working with live musicians, regardless of genre. MIDI and other technological advancements have revolutionized the music industry and given us some really amazing tools to work with! But at the end of the day, there is nothing more personally gratifying to me than handing over sheet music that I've created and watching a score that the composer has put so much work into come to life before my eyes.
What is "success" or "successful" for you?
The concept of "success" is one that I actually struggle with quite a lot. I have a lot of hobbies and I enjoy doing so many different things, so I've always felt like I don't focus enough on a singular thing to find real success. It's taken me a long time to realize that I can use my many interests as an advantage, and being happy and satisfied with my life, in general, is maybe the most important component in being successful. I feel successful when I wake up looking forward to doing the work I have that day. I feel successful when I can afford to live by working in music alone without needing a day job or feeling like I have to monetize one of my hobbies. I feel successful when I can set aside time to spend with my family and friends doing fun activities. I used to strive for recognition and earning lots of awards, but as I get older, I realize that all those things don't hold the satisfaction that I'm personally looking for. Don't get me wrong; awards and recognition are nice! But it's much more important to be proud of your work, to have a healthy balance between your work life and personal life, to take care of your physical and mental health, and to have goals that aren't necessarily dependent on work achievements or financial gain.
Contact Info:
Getting in touch: VoyageLA is built on recommendations from the community; it's how we uncover hidden gems, so if you know someone who deserves recognition please let us know here.