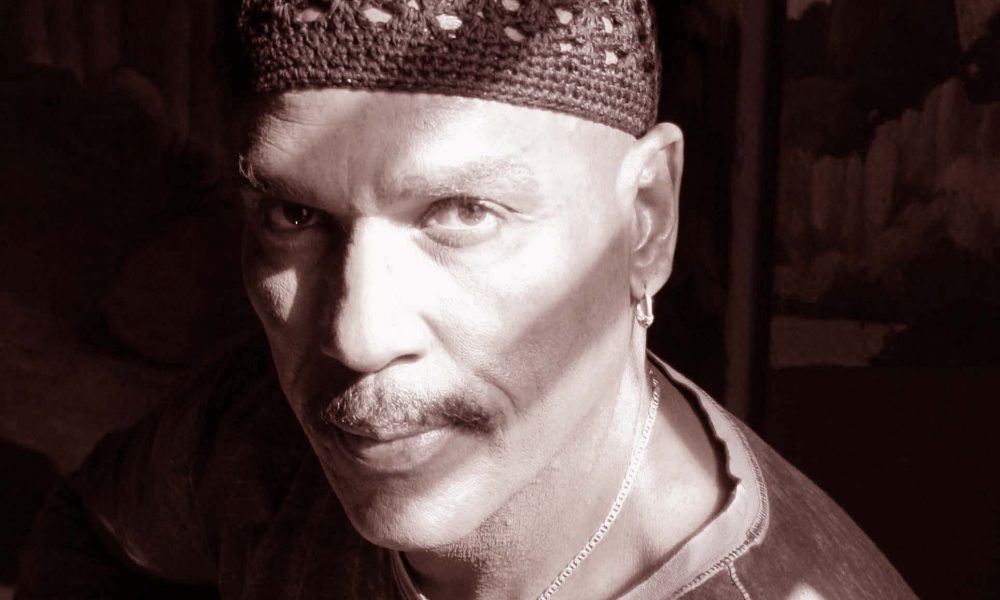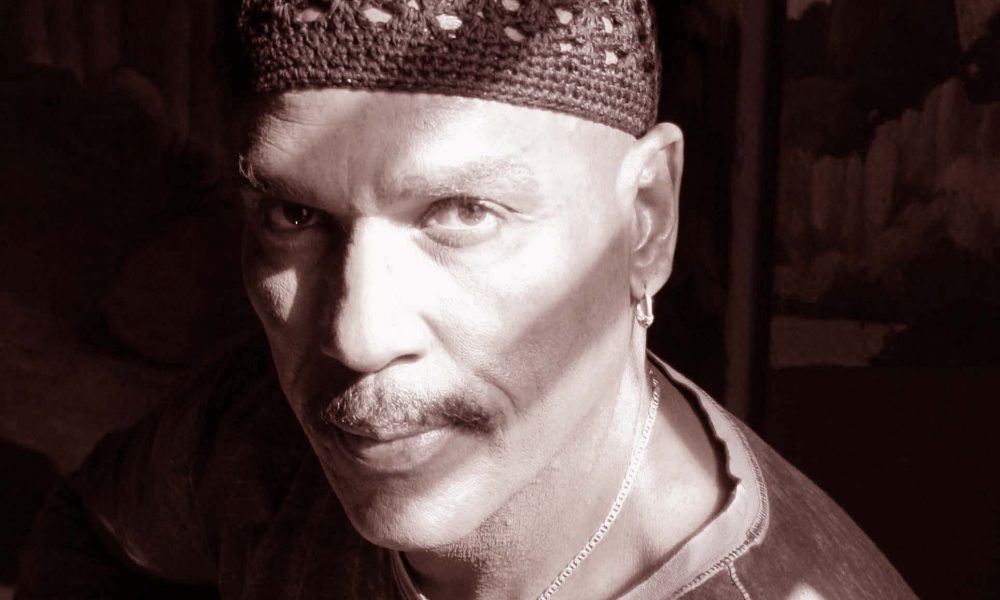 Today we'd like to introduce you to Gary Taylor.
Thanks for sharing your story with us Gary. So, let's start at the beginning and we can move on from there.
The journey is one that starts in my childhood. From the 3rd grade to present date music has been a part of my life. From playing in various school bands or the school orchestra, I've had a run with several instruments… Flute, Trumpet, Clarinet and Tuba. While in the military, I spent a period singing with a Doo Wop group.
Several years passed before I was asked to consider writing the music for my friend Kenneth Davis' play titled
"Cheese". My instrument at that time was the guitar. While I wasn't great at playing the guitar, I was taking lessons for a well known Jazz Guitarist named Irving Ashby (Guitarist for Nat Cole). As my songwriting got more complicated/complex, I found I could get around chords much easier on a piano so I purchased one and that was all I needed to step up my interest in possibly becoming a commercial songwriter.
My interest peaked when my cousin Skip Scarborough became a famous songwriter for such acts as EWF, The Emotions, LTD, Bill Withers, Anita Baker and many more. I watch him get rich doing something he really loved.
My journey became a real challenge as I began to write songs with the intent of getting them placed on the recording artist of the day. Most of my life in the latter 70's was spent chasing the dream of becoming a successful songwriter, but after great number of rejections (mostly "Close, but no cigar"), I traveled back east to see if I might have a better chance back there. Three days of pounding the streets of New York and hearing "Good… but not good enough". My last appointment was with an attorney named Louise West. I was her last appointment on the day I was due to fly back to L.A. She listened to my cassette tape of 5 demos and said, "I really think you have something here". She told me to head on back to L.A. and to keep writing, she would be contacting me soon.
Louise West and a young record executive named Robert Wright (RCA Records) sign me to their publishing company. Ivory Palace Music and my life was never to be the same. I was on my way to becoming a songwriter. Mind you through all of this time, I was working as a manager on the Morning Crew at Ralphs Grocery Company. My working hours were midnight to nine. After 13 years with the grocery industry, I walked away to begin a new career in the music industry, but I wasn't just walking away blind and hoping things would work out.
My closest friend in music, Steven Ivory (Musicologist on the television show UnSung) had played some of my demos for and industry executive named Ed Eckstein. Ed was working closely with Quincy Jones who had a company (I believe was called) Mellow Management. They had artist like The Brothers Johnson on Quincy's custom label Qwest. I was called one day by Q's (as he was called) office and ask if I could come by to meet with Quincy himself. It was the beginning of my music career going into warp speed for that time until today.
Quincy's made me a publishing offer as a songwriter. It was something I had to give thought to because he wanted me to quit my job at Ralphs and become a full time writer. I had 3 children in school (2 of them in private school) and I wasn't going to just bail on them for a shot at the music industry. Maybe, it was meant to be that I took my time.
For reasons beyond my understanding, I got a call from an executive at A&M Records named Jerome Gaspar. I had met Jerome in New York when I was back there but he had expressed how, even though he was interested at that time, he didn't have the power to sign me to the label he was working for. He along with A&M records, made me a publishing offer to sign with Almo/Irving Publishing… but to make the deal even sweeter than Quincy's offer that came in at the exact same time A&M was going to add a Recording contract to their offer. A deal that was going to allow me to record 3 albums. This was a total surprise, as I wasn't seeking to become a recording artist.
Louise West later told me the A&M deal came about as a result of Quincy Jones company doing a story in BillBoard Magazine about them preparing to sign this young songwriter they believed was going to be the future of songwriting in R&B music… that songwriter was me.
My life from that point to this day has never been the same.
We're always bombarded by how great it is to pursue your passion, etc. – but we've spoken with enough people to know that it's not always easy. Overall, would you say things have been easy for you?
Life with A&M records was a dream for me as my style of writing was geared more towards being an artist not a "Hit Record". They had artist on their label that I was a huge fan of Gino Vannelli being at the top of the list. I did an album for them called "GT". It really wasn't my style of music, but it had an up tempo song on it titled "On The Line" they believed was a hit Dance/Funk Groove. I really wanted to do Love Ballads and Mid Tempos which I felt more comfortable with.
The first album didn't really happen. Sales were just good enough that A&M wanted me to go back in and start a new album. Right in the middle of the second album Jerome Gaspar (my Angel on the inside) got fired. He was replaced by and executive named John McClain who saw me as being what he wanted me to be… and I don't think even to this day he can tell you what that was.
I started a new album project and the pride of that album for me was going to be the album's title track "Just Get's Better With Time". I proved to be the only person at A&M who thought it was a great song, and even after the song proved itself at radio by getting 67 adds in it's first week, Gil Friesen the president of the label said it was a fluke and A&M dropped me as an artist. I did however remain a writer on Almo Irving for a few years after being dropped. Largely because the song, "Just Get's Better With Time" ended up going on The Whispers album as the titled track and their album sold 1 1/2 million copies… and it still sell to this date.
Oddly enough, the senior VP of POP music at A&M was to become the president of Virgin Records, where I sign a deal in the late 80's, only to have the exact same thing happen again. At that point, I was done with wanting to be on a major label and decided I was just going to be a songwriter. My attorney Louise West had other ideas… and Morning Crew Music, Inc. was born.
So, as you know, we're impressed with Morning Crew Music, Inc. – tell our readers more, for example what you're most proud of as a company and what sets you apart from others.
From this point on, I think one of my earlier Bio's would serve me best:
GARY TAYLOR: TOUR BIO
Gary Taylor is not just a name. The moniker represents an inimitable level of R&B artistry that has long been supported with unflinching passion by a global fan base including none other than the iconic Stevie Wonder, who says Gary Taylor "is what good music is all about."
As a songwriter and producer, Taylor effortlessly spans black music genres and generations, having worked with both veteran acts Anita Baker ("Good Love"), the Whispers ("Just Gets Better With Time," "My Heart, Your Heart") "Ugly Betty" star and singer Vanessa Williams ("My Flame") and a new wave of soul artists, Lalah Hathaway ("I'm Coming Back") among them. He is hailed by both neo-soul and hip hop artists, some of whom have sampled his music (Tribe Called Quest). His most recent projects are heard on the Will Downing "Classique" CD, where Taylor co-wrote along with Will ("Something Special", "Let's Make It Now" and a classic from Taylor's past "I Won't Stop"). On the new Najee CD "Mind Over Matter", Taylor is not only the writer of "Moon Over Carolina", but is the guest vocalist as well.
However great a songwriter he is respected as being, it is as a recording artist and performer that Taylor truly comes into his own. During his eight popular Morning Crew Music, Inc. recordings, among them SQUARE ONE, THE MOOD OF MIDNIGHT, ELECTIC BOHEMIAN and RETRO BLACKNESS and hit tracks such as "Blind To It All," "Flirting With An Angel," "Hold Me Accountable," "Woman of Color" (featuring Will Downing and Scotty Scott of the Whispers) and 2007's "Lovin' My People" (which went to #1 at Stevie Wonder's KJLH 102.3 FM in Los Angeles), Taylor exemplifies the melodic musicality that has always placed modern, sophisticated soul in a class of its own.
And now, more than ever before in his career, Gary Taylor is committed to taking his act on the road. Literally.
Having already demonstrated his ability to put patrons in the seats with eight sell out shows at Hollywood's legendary Catalina Bar and Grill — four shows in 2007 and another four in early 2008—Taylor is now ready to give his fans across the country more of the live musical experience they've been begging of him for years.
For Taylor's following, his sterling spot dates opening for the likes of Rachelle Ferrell at Washington D.C.'s Constitution Hall, Teena Marie at Detroit's Opera House and Nelson Rangell at Freedom Hill, just outside Detroit, are simply not enough. They want Taylor on his own, as a headliner.
The fans made this resoundingly clear during a Baltimore date with vocalist Maysa and Fertile Ground, which drew 1,900 people to a 2000-capacity venue. That Taylor spent at least two hours set up in the lobby selling/signing CDs and T-shirts tells the tale: most of the audience was there to see Taylor.
Taylor is now eager to stand before his discerning audience. He is seeking savvy concert promoters to get on board with him.
Making the move from the west coast to the east coast just before his performance at The Strathmore (Baltimore, MD) has proven to be all the proof Taylor's fan base needed to see that he is finally getting out there.
On May 11th 2008, Mother's Day, the artist gave a sold out performance at The Birchmere in Alexandria, VA. To get in, fervent fans lined up outside in defiance of the pouring rain. On August 13th 2008 Taylor will open for Brian Culbertson at Detroit's Chene Park and there are small intimate dates like Lake Norman (Charlotte, NC) popping up as well.
In 2009, Taylor was invited to perform in the Smooth Jazz circuit by play before the fans of the Capital Jazz Festival, and appearing at the Hunting Beach Jazz Festival.
Washington D.C., Philly, San Francisco, New York, L.A., Detroit, Baltimore — these cities are all strong holds for Taylor's CD sales. Cities like Atlanta, Chicago, Houston, Dallas, Denver and Phoenix are pushing hard to get his LIVE appearances booked in their city.
Touring will be the instrument that gives Gary Taylor world recognition. Join him in making it happen.
So, what's next? Any big plans?
I am currently working on my 10th album project (That's right I said Album… That what I still call them). There's some spot dates planned for my Live performances. Possibly a trip to South Africa to satisfy my huge fan base down there. Maybe some Live Shows in Europe as a result of having done a Live Show in Madrid this past October 2017.
Outside of that I just love being in the studio working on my new project, "Acoustic Therapy" which is 12 years overdue:
ACOUSTIC THERAPY
One look at the title "Acoustic Therapy" and you start to wonder, what is this (Gary Taylor's 9th release on his Morning Crew Music, Inc. label) going to be about?
As a rule, Taylor's songwriting skills have always lead him to write songs that will cause a person to think. Whether it's thinking about what he might be going through or causing you to think about what you might be going through. His songwriting purpose is to engage the mind.
With the skill of a glassblower, he has found a way to mix colors most would find unmatchable. Acoustic Therapy is Taylor sitting in a fixture above ground level, looking down into his life. "I'm not too fond of how people in relationships tend to treat each other and on this project, I wanted to explore my own (sometimes dysfunctional) interactions with others", says Taylor.
If one was to look at the songs "Woman of Color" and "Lovin' My People" from his Eclectic Bohemian and Retro Blackness CD's, one would see a songwriter who is truly connected to his culture. However the direction for Acoustic Therapy seems to paint with a broader brush. "While this project is talking about me, it's really talking about the "Me" that is much like everyone else on this planet", says Taylor.
With songs titled "Love No More", "That I Am", and "Not Supposed To Be" this singer/songwriter moves from Pocket Mid-Tempo, through Old School Funk, and into the Classic Ballad styling that has been his songwriting cornerstone for years. These songs, as well the other songs included this set seem to capture Taylor talking to himself. It's as if he's lying on a therapist couch trying to musically find answers. Therein, lending itself to the title of the CD.
The song, "Would You Lie" ask the question "Would you lie to yourself". Would you do unthinkable things to have what you want in your life, even if it leaves feeling despicable as a result? A lyrical wordsmith (as he has been called by many in the music industry) Taylor closes all exits when he ask, "Would you, should you, could you, lie to yourself".
Many titles in this set seem to have a theme of asking questions. "Will I Ever", "Are U the One", "Clueless Heart", "Shadows". This musical journey feels like it's on a quest for answers to questions that torment the songwriter. Then there's the late night Bedroom Music that Taylor is known for. "Soft", "Is There Something (I Can Do)", "Just Love Me", "If It's Right". The history of Taylor's love songs speaks for itself. Many of his fans have spoken publically on how they captured their mate with a Gary Taylor song.
The richness of melody over chords has always been Taylor's hole card. Acoustic Therapy is no exception to this diehard rule that Taylor lives by. The one thing you might find a little different is the retro feel of the project. "I was trying to record a CD that sits somewhere in the middle of Sade and Bill Withers" (two of Taylor's favorite artist). His smoothness has often been compared to that of Sade, but he often speaks of how he personally loves the natural feel and believability Bill Withers gives to a song.
"When Louise West started me in this business she told me to always stand by my songwriting". She would say, "With every song you write, 5 more would come". No better advice could have ever been given to me says Taylor. It was as if she knew he was born to write music. Anita Baker ("Good Love"), The Whispers ("Just Gets Better with Time", and "My Heart Your Heart"), Lalah Hathaway ("I'm Coming Back"), Jennifer Holiday ("Love Stories"), The Mac Band ("Love You To The Limit"), and numerous other Artist, and songs are a part of Taylor's songwriter/producer history.
His current songwriting efforts have paired him with Najee ("Moon Over Carolina"), and co-writing with his good friend Will Downing (Something Special). "Co-writing is something I had never done successfully until hooking up with friends like Doc Powell and Will Downing. I've always chosen to write alone because my lyrical thinking is a bit outside the box", says Taylor.
However great a songwriter he is respected as being, it is as a recording artist and performer that Taylor truly comes into his own. During his eight popular Morning Crew Music, Inc. recordings, among them SQUARE ONE, THE MOOD OF MIDNIGHT, ELECTIC BOHEMIAN and RETRO BLACKNESS and hit tracks such as "Blind To It All," "Flirting With An Angel," "Hold Me Accountable," "Woman of Color" (featuring Will Downing and Scotty Scott of the Whispers) and 2007's "Lovin' My People" (which went to #1 at Stevie Wonder's KJLH 102.3 FM in Los Angeles), Taylor exemplifies the musicality that has always placed modern, sophisticated soul in a class of its own.
Like Taylor's past recordings, the songs of "Acoustic Therapy" will surely find their way into your musical heart. You might even find yourself hunkered down in a quiet space listening, and asking yourself if the project was written about you. I'm sure as a songwriter, that's what Gary Taylor had in mind when he recorded this set. It's the nature of being a great songwriter.
Contact Info:

Image Credit:
Sax Artist Najee (London 2015), Keith Fiddmont on Sax @ Catalina's Jazz Club Hollywood, The Smooth Jazz add was for Madrid 2017
Getting in touch: VoyageLA is built on recommendations from the community; it's how we uncover hidden gems, so if you know someone who deserves recognition please let us know here.