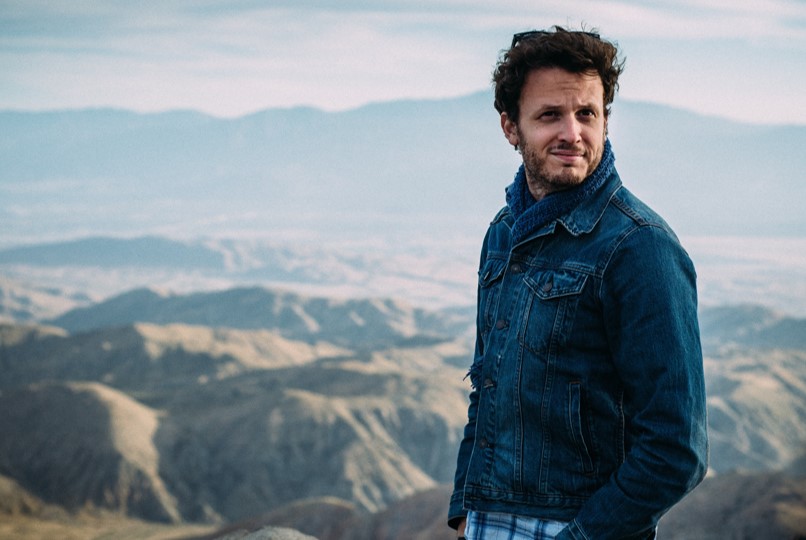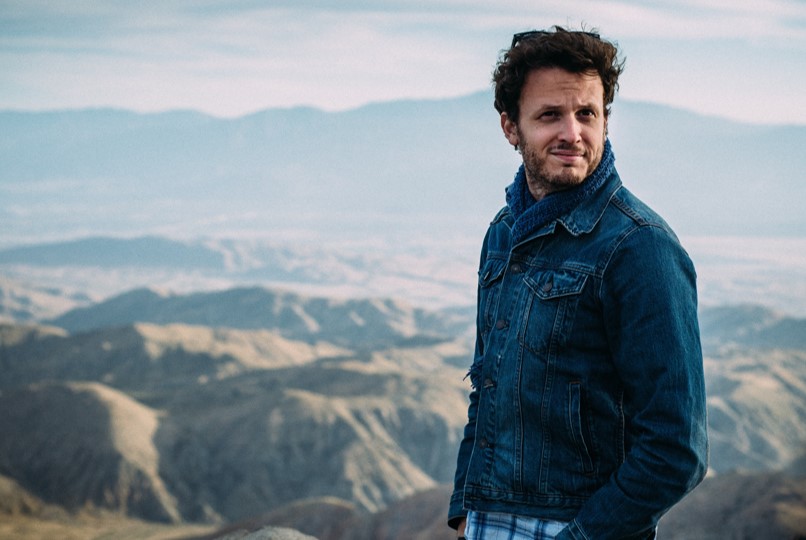 Today we'd like to introduce you to Enrico Targetti.
Enrico, let's start with your story. We'd love to hear how you got started and how the journey has been so far.
I am a chronically indecisive individual. I was born and raised in Milano, Italy, during the 90s, the decade when blockbuster movies and video games exploded. Ironically though, screen time was strictly regulated for me. My parents were very concerned with the effect of electronic entertainment on a young, pliable mind and they'd rather have me concentrating on conventional means of storytelling. One of my fondest memories is my mom and dad reading and making up stories for me.
As a kid, I was very frustrated seeing my classmates playing Super Mario and watching R-Rated movies while I was relegated to the Greek myths and harmless Disney cartoons. Of course at the time I couldn't see the value of those limitations, but it ended up being probably one of the most important things ever happened to me (though I will never openly admit to my parents, of course!) By the time I was old enough to consume all the media I wanted, in my mind Homer, The Ninja Turtles, J.D. Salinger, Aliens, and Metal Gear Solid were all at the same level for me. There was no such thing as "high" and "low" art.
After spending my teenage years studying the ancient Greek and Latin classics, I had no idea what to do. I wanted to tell stories, but I also wanted to be a scientist. So I chose to study Computer Science. It seemed like a pretty safe bet: I could use computers to create art or I could research the technology itself. It turns out I haven't made up my mind yet and I probably never will.
While in university I co-founded a company with a few friends, which brought together engineers, filmmakers, musicians, and designers, researching new ways to use technology as a visual communication tool. There, I worked as a cinematographer, VFX artist, and director in a variety of projects: from music videos to projections for opera shows; from short films and commercials to video games and interactive websites. I dipped my toes in pretty much every area of filmmaking and visual communication, but I was still looking for something that would bring it all together.
What I like to call my "inciting incident" happened in 2012 in Stuttgart, Germany. I was there on my own for FMX, a renowned Computer Graphics convention. The who's who of the CG and VFX world were there and I had my demo reel loaded on my laptop, ready to show it to as many recruiters and professionals I could. The last entry of my reel was a little animation short I made, a stupid thing with a bouncing ball that loved Metallica. I didn't think much about it, but I included it anyway. And then something I didn't expect happened: every single person watched the first shots nodding silently, but when the animation came up, everyone reacted. "Aww, that's so cute!", "Ah, it looks like my cat!", or just a short laugh or a smile.
People reacted to that silly animation more than to a couple of random "cool" shots out of context, because it had a story. There was a character doing something and that reminded them of something of their own lives, it took them out of that place for just a few seconds. I realized I wanted that. Story was the ultimate research topic because no matter how it influences everybody.
That moment, quite literally, brought me here. I decided that my education was not complete, I wanted to study stories where so many are born: Los Angeles.
I applied for an MFA at the USC School Of Cinematic Arts with a version of this very story I'm telling you right now, and a few years later I was on a plane headed to California.
The silly 26 years old me on that plane believed that at USC he would finally find his niche. After a lifetime of studying everything, I would have finally specialized in something. That didn't work out at all: USC is chock-full of new, exciting cutting edge technologies and filmmakers from all over the world. If you want to restrict your options, USC is not a great choice. The bustling atmosphere of LA reinforced my belief that the dichotomy between art and technology is a made up concept. Everyone is free of choosing the path they want, but why should we only choose from a set of predefined boxes? The scientific process is inherently creative and artistic, relying heavily on the same spark of curiosity and rebellion towards the status quo that art feeds on. At the same time, the rigorous scientific method is fundamental for the creation of any work of art. Art doesn't simply snap into existence, but it's created through a meticulous craft.
Technologies like Virtual Reality and more accessible Computer Graphics tools are shaking up the foundations of traditional media, reinventing how we create content and how we consume it. And LA is one more time at the center of all of this. That's why after graduating from USC I am still here.
Overall, has it been relatively smooth? If not, what were some of the struggles along the way?
Of course, it has been far from a smooth road. Granted, I am a very fortunate person. My family has always been extraordinarily supportive of me. As long as I worked hard, they have always supported every decision of mine and I know this is a privilege that not many people enjoy. This freedom of choosing your own path is invaluable; unfortunately, this very freedom is what I've struggled withsince coming to LA.
As a foreigner in the U.S. at this point in time, your options are severely limited. The immigration process is lengthy, cumbersome, expensive, and uncertain – and I can't stress uncertain enough. Many times in the past years I felt that my future was in the hands of invisible forces, who silently decide my destiny based on some mysterious rules. Right now I am fortunate enough to work for an employer that has been very supportive, but hearing the words "it's better if you don't leave the Country until this document arrives" always makes you feel uneasy.
Alright – so let's talk business. Tell us about Enrico Targetti – what should we know?
I currently work as a digital colorist and VFX Artist at a post-production house on the west side and I try to shoot whenever I can. As a colorist I make movies and commercials look their best, tweaking colors and tones to best represent the creative intents of the cinematographer. We are basically the digital equivalent of an old film lab: we are responsible for "developing" images and bringing them to life and for much of the digital magic that is impossible to capture on set. The west side is traditionally the home of the greatest advertising agencies and production companies of LA, an industry that is still extremely strong in this city.
I recently worked on a spot that aired during the 2019 Super Bowl, which was a nice surprise. The two movies that I shot last year, The Lie Game and Blueberry are being screened at several festivals around the Country and it's very humbling to share the screen with many great filmmakers. I'm also working on a photographic project about Milan, my home town, reinterpreting the pictures that my great grandfather and other photography pioneers took almost a century ago. I am photographing ancient landmarks and elaborating them digitally to create surreal urban landscapes.
I think the quality that has helped me the most is being able to apply what I learn to different fields. For example, at a certain point, I had to figure out how to properly light and photograph skin tones. Skin is a surprisingly complex material and it's made up of countless different layers that uniquely interact with light. I found out that the skills I learned when trying to create different materials in computer graphics (when I had to carefully code how objects reflect and absorb light) are extremely useful when trying to make a real face look good on camera. The time spent simulating a lacquered wooden surface helps when I have to talk to a makeup artist when shooting aclose up, as unusual it may sound.
Any shoutouts? Who else deserves credit in this story – who has played a meaningful role?
I was lucky enough to have many mentors who made me who I am now. One of my greatest inspirations, since I came to this town, has been professor Mike Fink, an Oscar-winning VFX Supervisor and chair of the Production division at USC. Mike has been so much more than a teacher for me and many other students. When working endlessly long hours, waking up at 4 am to drive to set and struggling to maintain personal relationships, it's easy to lose sight of what made you go into this field in the first place. Mike reminded me multiple times what it meant to be excited about this job and why it's important, what is the magic of creating a world that is not supposed to exist and record it on film. I remember going to his office to discuss one of my projects and ending up learning how fireflies flap their wings or how flemish painters used droplets of white paint to represent bright reflections of the sun. Again, every bit of knowledge counts, regardless of the field we contrate on.
Contact Info:
Getting in touch: VoyageLA is built on recommendations from the community; it's how we uncover hidden gems, so if you know someone who deserves recognition please let us know here.