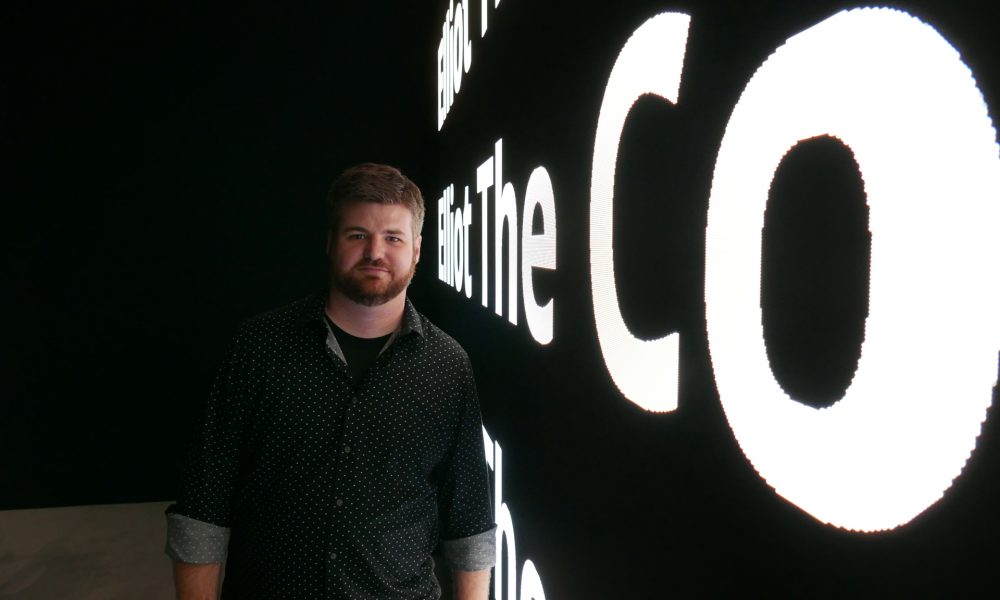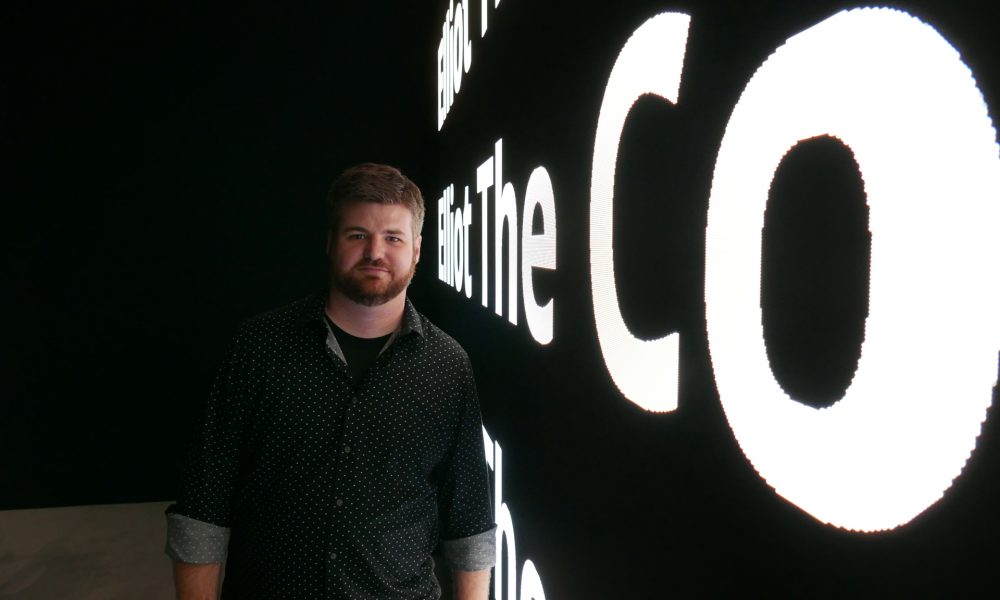 Today we'd like to introduce you to Elliot M. Smith.
Elliot, can you briefly walk us through your story – how you started and how you got to where you are today.
When I was around nine I opened the control panel on my parents Zenith TV, played with the contrast, tint, and brightness knobs, and ruined the picture. They were unhappy and told me to fix it, so I had to sit down and figure it out, I remember tint was particularly tricky to get right, but in the end, it looked better than it had before. Honestly, that was probably my goal in the first place. I didn't know what a colorist was at the time, but I figured that had to be someone's job at the TV station, and it stayed in the back of my mind. It always interested me.
I developed my skills in the photography and cinematography areas, and came to LA to do cinematography and directing, with color still in the back of my mind. Through an unusual confluence of events, I found myself working at Laser Pacific, which was a respected post house that's now absorbed into Technicolor. It was there I met a few colorists who were cool enough to let me sit in with them and learn. I was very lucky as I'm told it's hard to get to do that. After Laser, I got another job at a production company that had a color bay, and I took advantage of that to build my skills and to duplicate their hardware setup at home. They were wonderful people, but they wouldn't give me a shot at coloring, so I resigned and went freelance and have been mostly busy ever since.
I've met some great groups of folks along the way like Peter, Sebastian, Alexa and Chris at Baselight, Bryan McMahan, Johnny McPheeters, the fine people of the HPA, the fun people of the HBA, MG, The University of Texas LA, Cinevizion, Black Magic Design, Cedric Lejeune, Joe Kane, and my clients which are too many to list. I'm attracted to color because I figure if you're going to spend X amount of your life working anyway, you might as well do something you enjoy.
Has it been a smooth road?
I wouldn't say it's been a smooth road if you were to chart out my good and bad luck in LA it'd look like a seismograph during an earthquake, but that's just how LA is. I have been very lucky in that I've had great clients, mentors, and friends, and I've stayed pretty busy pretty consistently. Sure there's the occasional macroeconomic lull, but mostly I've had it pretty good. Sometimes really amazing projects just fall into your lap like Waldmann Fashion or William Wayne's feature "Lost Angelas." I'm currently working on a feature called "Breaking Them Up" by Director Scott Dow, a major talent who's doing big things, and this one's going to look really cool.
You could say I'm lucky in that most of my clients have been very good and talented people, but really that's by design. I'm my own boss so I can be somewhat picky about what projects I take on, meaning that I'm looking out for people I enjoy being around, and also who have talent and potential. I'm able to avoid likely headaches, which keeps me from becoming jaded. I've also learned a lot about people by doing color, and my ability to figure out what the clients want when they maybe have a hard time conveying it has developed in a major way.
We'd love to hear more about your work.
ElliotTheColorist.com is my website, I'm a freelance colorist that colors project big and small. Examples of my work are there, and I'm proud of all of them. Most recently I've done "trim passes" into HDR for Jumanji 2 and the Downton Abbey movie for foreign markets, so while I wasn't the finishing colorist it's always cool to work on big things. Some of the work I'm most proud of few people have ever heard of, and I think they should check it out.
William Wayne's "Lost Angelas" is a trippy noir feature with a schizophrenic lead character, it was a really cool project and William was very adventurous in its color grading and every other aspect. It's cool to work on indies that are very excited to take risks, it really lets you stretch your legs, and it's not that common to get that opportunity.
I'm working on a coming of age feature that will be coming soon called "Breaking them Up" by Director Scott Dow and I think this one is really cool. Mr. Dow is not shying away from it looking colored, so we came up with a warmish pinkish theme, and it looks really nice. He's definitely pushing me to go further than most directors do.
I colored a dramedy feature for triple threat Tim Ogletree called "Round of Your Life" that came out really nice. Fashion Projects, I really enjoyed doing fashion spots which I did for the Waldmann Fashion brand, a fashion short film piece that was just gorgeous, and I had a super talented cinematographer named John Pingry bring me a fashion video he'd shot on a prototype Hasselblad video camera that just looked amazing. If you're a fashionista and you have a film, I love being a fashion film colorist.
I've done some very good looking stuff for advertising clients such as New York Life and BMW with Tony Au at the Plan C Agency (and some cool personal projects as well), and some advertising with Jeremy Williams of JMaverick studios. MotorTrend, I love cars so working on stuff for MotorTrend was really fun and the people are great.
I'm always taking on new stuff, be it Features, TV, Advertising, Fashion or Web. Narrative or Doc, I enjoy it all. Being a colorist allows you to dabble in a lot of very different things, and you can see a lot of those things at ElliotTheColorist.com.
Is our city a good place to do what you do?
I love Los Angeles, it's one of the few places on earth you can do what I do. There's not a lot of demand for colorists except for a few key places around the world. Could you do it outside of one of the epicenters? Maybe, but there's a lot of advantages to coming here from the people you meet, to the opportunities you get, to just the way life is here. It's not easy though, LA is always going to be tricky. The rent is high, the good jobs take some time to get while you're low paid, and there are a lot more opportunities that seem good and they aren't than there are genuine opportunities.
I think the things that LA needs to improve on are sort of difficult to solve. What do you do when you have a lot of BSers in a certain industry? What do you do when you have a huge homeless population, and some of them are attracted by California dreams that don't come true? The feast or famine nature of the entertainment industry is something that derails a lot of people. I don't know how to solve it, but I think we should try it.
Contact Info:
Image Credit:
David Auner and Cedric Lejeune
Suggest a story:VoyageLA is built on recommendations from the community; it's how we uncover hidden gems, so if you or someone you know deserves recognition please let us know here.