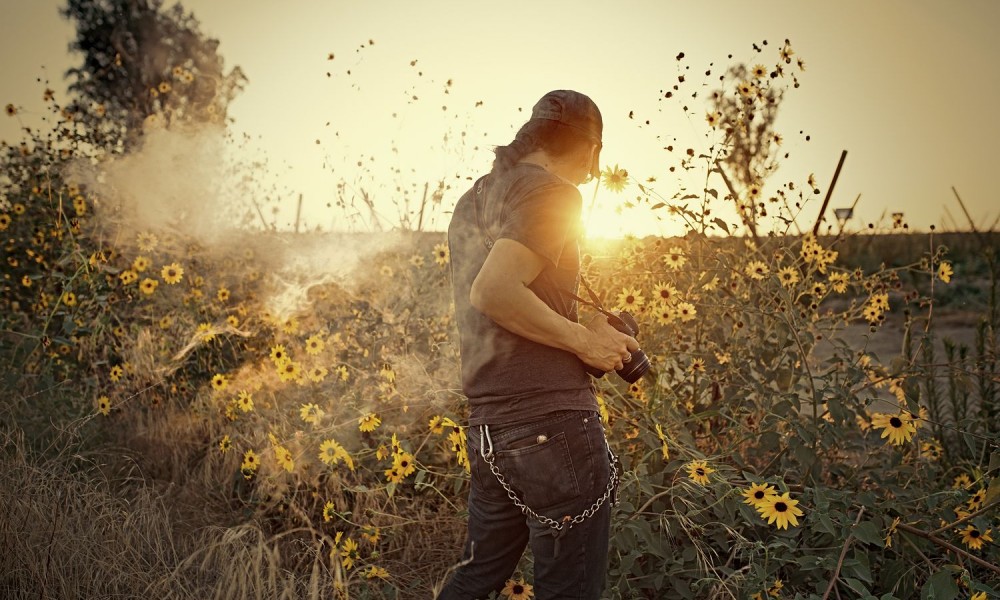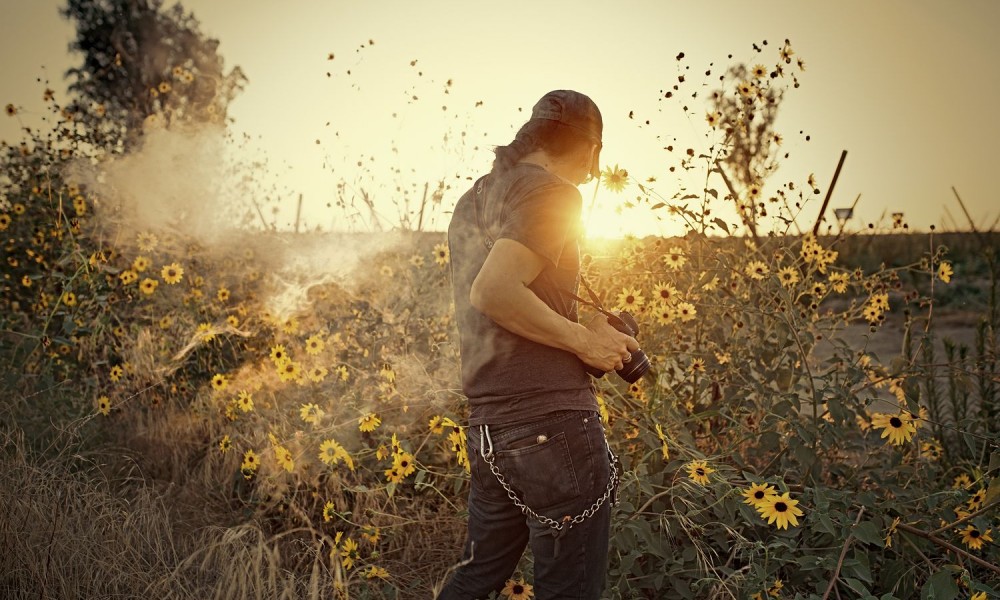 Today we'd like to introduce you to Warren Difranco.
Warren, please share your story with us. How did you get to where you are today?
So much to tell. My first passion was the ocean. My degree in Marine Biology allowed me to work on the water, sailing the seas on tall ships and schooners, alongside sea shantymen teaching young nautiloids about ocean life and ecology and how to tie a bowline. Being among sailors, I immersed in their lifestyle where a trip to the grocery store on land was like visiting a foreign planet. Something in me wanted to capture that in pictures
I decided to heed the call of this inner urge; to live a life as an artist and writer. Though I did not know how. Nevertheless, photography was to become the perfect medium for me where I can visually tell my stories and experiences as it happens. In short, I picked up and clicked my first shutter in 1998, made it in San Francisco, met everybody…. photographed everywhere…. and am working to break into Los Angeles. Over the years, I have developed many philosophies to my work and built them into the images I have captured to date.
Photojournalism seemed right to me so for a couple of years, I toiled under the rigors and deadlines of our university newspaper and eventually worked as their Photo Editor at the historical Golden Gater newspaper at San Francisco State University.
My heart, however, was in entertainment and culture; colour and alternate lifestyles. I began an unpaid career of self-assignments to all sorts of subjects ranging from fetishism to gothic fashion, sex clubs to socialite gatherings, music, and live art. I needed a way to get into the events I found interesting so I started an online magazine March of 2002 called After5Media. With a press pass I printed from my HP printer, I infiltrated these debaucherous and fantastic places only I dared to see and photograph.
Fashion soon became the kairos in my life as a photographer. Fashion weeks, fashmobs, fresh faces, lookbooks and editorials later, I began co-producing fashion shows and directed ModaCine Fashion Film Festival in San Francisco in 2012, the first of its kind that included an avant garde fashion show and a live performance I directed as well. I enjoyed the spirit of fashion, working with teams of stylists and models where there are no creative limitations other than to make the clothes look fabulous.
Los Angeles became a major part of my development as a filmmaker when in 2006, I worked on my first multi-award winning feature film, Delusions Of Grandeur and since have been back working on short films as Director Of Photography on various projects until finally basing myself here in East Los Angeles among my Chicano filmmaker colleagues in 2015.
Currently, I work with different companies through social media shooting promotional products shots and video for online marketing; particularly in the vape and the wine and spirits industry. In the mix, a few fashion designer editorials and lookbooks as well. On the side, I help develop promotional materials for webisode and film projects. And from time to time, I grip.
As a photographer and filmmaker, I want to create imagery here in LA just as I did in my years in San Francisco. For clients, my documentary background provides the basis for the work I do for them. My story driven style 'to tell not just to show' while engaging the people I photograph is what sets me apart from the rest. I am not interested in having a visual style; my style is my ability to move between worlds seamlessly and capture your style. I want to create stuff that doesn't exist but have some kind of impact on the future. I find that a smile opens more doors for me than talk. Los Angeles for me is unexplored subcultures with so many stories to be unveiled. My LA Story in a tagline; I'm starting over with a lot of experience behind me.
Has it been a smooth road?
Smooth, not quite. Road…. Treacherous swells on stormy seas would better describe it.
I think the greatest struggle in all of this is getting others to understand my motivation in the things that I do…. the tone of my work. It is in my head in the form of a dream, really, and will make sense sometime in the near future. I gather very few champions of my process, but the to the few I have gathered; you are the wind in my sails and beneath my wings.
What role has luck had in your life and career?
Hmmmmm…. Luck.
I have this philosophy about luck where everyone can be lucky and unlucky in love, just because love is everybody's thing. But when it comes to things involving work and career, luck comes only when you are in the industry you belong in.
My career in fashion and photography was a path I chose. I've always felt it was an industry I never quite "belonged" in. Therefore, I have to create my own luck, bad or good in the form of a sort of "butterfly effect"; in a sense that the things I do now, I hope will work out for me in the future.
But, with that said, I think you (VoyageLA) contacting me about being featured in this article about "Interesting LA Photographers You Just Have To Work With" is a stroke of good luck. Albeit, this would not have happened if I didn't do the work I did up to this point. So I suspect my "luck" comes from good choices in the work I decide to do. 🙂
Do you feel like there are certain traits that increase the likelihood of success?
In college in a Screenwriting class, I sat next to a guy who looked and talked like Tyler Durden in Fight Club. This was before Fight Club was in theatres. For some strange reason, we got along…. he was just too cool for me. But nevertheless, we talked all the time in class. He gave me a piece of unsolicited advice I never forgot and used the most interesting words to deliver it. He said, "If you want to succeed in anything, you gotta be fuckin tenacious. You just gotta be tenacious", baby blue eyes piercing. I understood what he meant that struck fear into my heart.
So when I am approaching a fetish sex club, nervous as hell, thinking to myself, what am I doing here? I entered the door knowing that I am here to create pictures and tell a story. Tenacity in your endeavors involves overcoming odds, and odds were never in my favor. I was fearless in my creativity and never took the easy or familiar route.
The other characteristic that I felt is equally as important: I was a very amicable, dressed accordingly and smiled a lot.
Let's touch on your thoughts about our city – what do you like the most and least?
LOVE:
People, food, scenes, fanfare, just a beautiful culture and history, honesty, fashion and the beaches
HATE:
Drivers
Contact Info:

Image Credit:
Warren Difranco
Phil Wartena
Ari Fitz
Candace Wenchi
Janet Richardson
Ally Cao
Hanna Perry
Ania Spiering
Rebecca Case
Darius Hariri
Tara Hariri
Nazanin
Sara Dashty