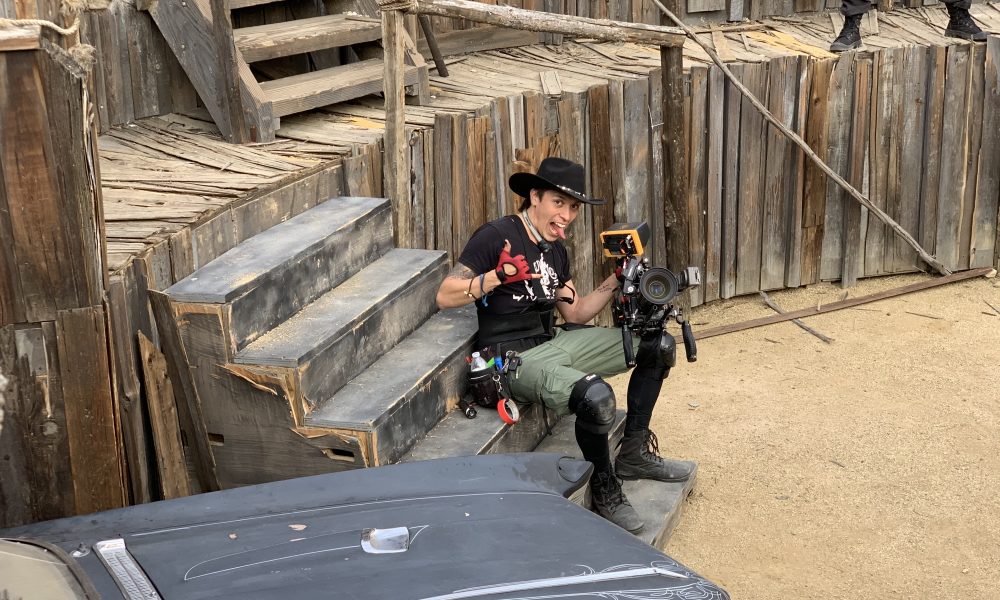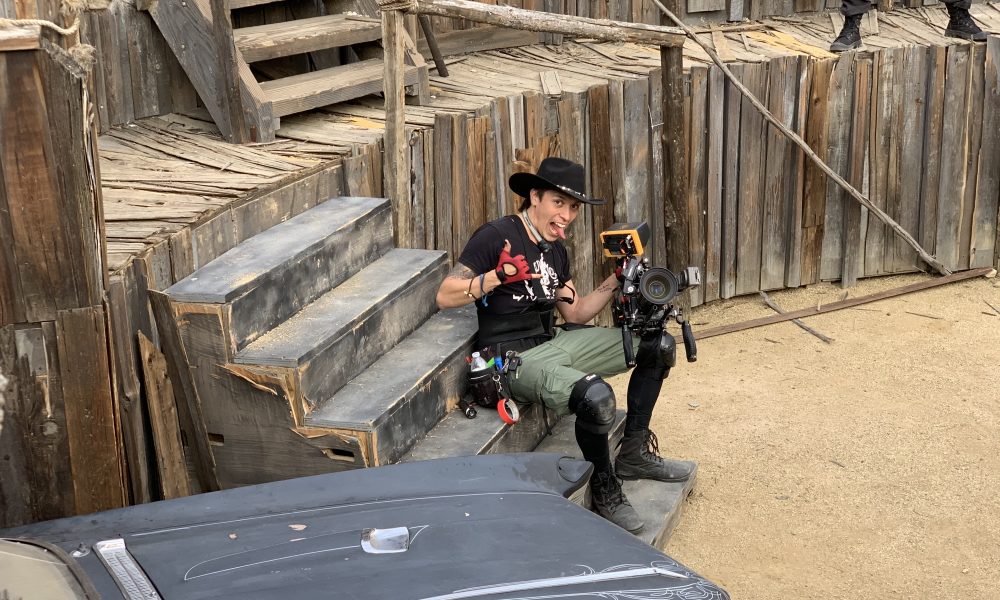 Today we'd like to introduce you to David Cruz.
David, please share your story with us. How did you get to where you are today?
I think probably everything started when I was around 4 or 5 years old and my parents took me to watch for the first time a movie in a theater. It was an animation called "All Dogs go to Heaven". I remember that as soon as it finishes I started crying and even screaming that everyone around me thought that something really bad had happened to me, my mom was really embarrassed because people were looking at her as if she just had hit or pinch me. But actually she didn't even know what had happened so she decided to ask me and my answer was that the movie had ended and it was so beautiful that it made me cry. For the next 2-3 years, every time they took me to a movie I cried and every time I had the exact same reason "The movie was so beautiful!" (My mom told me once that there was a time she didn't want to take me anymore because of all my crying and screaming to the movies, but I always asked for it, so at the end I won, she took me and of course, I cry and scream…).
Later on, when I was 8-9 years old, my dad enrolled to different art and sports workshops, and I remember one that touched so much and it was about analog photography. But let's go back a little. I remembered I was worried about going to that course because I didn't have a camera to take pictures. So, I went to my first class and my teacher told me that if I wanted to really learn about photography, I would have to have my own camera. So, I was worried and a little bit sad because they show me the lab and some pictures on the wall of the school and I wanted to learn how to do that! So, when I went home I was a little sad and my dad haven't arrived from work and I wanted to talk with him about what the teacher told me. I wait for a while and when he arrived with that big smile of him, I didn't know how to tell him that now I needed a camera. I thought that wouldn't be that easy because at the time were not cheap.
But, when he saw me sad he asked what happened. I told him and he said "You don't gonna believe this… I was at your grandma's and saw a pile of trash, things they were about to throw away, and guess what I saw there…". I couldn't answer when he picked up his backpack and from it, he pulled out… guess what!… A camera!!!… I couldn't believe what was happening and my only reaction was to hug him as hard as I could. I couldn't believe I didn't even have to tell him anything!!!… But you know, things happen, I guess. So, I take the workshop and started to take pictures of everyone and everything. People that didn't like to be photographed would hate me for a bit and the ones that would like to be photographed would love me for a bit. Good balance, I guess.
Then, time pass and I continue with my passion taking pictures everywhere until I decide to get my first digital camera. I remember it was a Canon Rebel and I got it thanks to a summer job I did in Alaska. It took me a lot of work to save that money but I think it was a good investment because could annoy a lot more people taking pictures and videos of them hehe.
Ok, ok but wait… I jumped part of the story because when I was about to finish high school and I was thinking what career to study, I really don't know why (not even now). I wanted to be a Computer Engineer, yes a computer engineer, can you imagine??… Probably some ideas I had got from society, family and even friends that The Arts were not a good way to have a good income, etc., and probably all of this got stuck in my mind. But as soon as I finished high school, I was so confused that I didn't know what I wanted. So, I talked to my mom and she had a MARVELOUS IDEA, she proposed me to take a sabbatic year to travel and think what I wanted to do with my professional life. So, I was a bit scared but thought it probably could be a good idea. So… I did it!! I went to England to study English and see what happen on the other side of the "pond" (the Atlantic Ocean, I mean hehe). I had in my mind that Film and Photography were my passions and that if I had to work, I would love to work on something that I love and that I'm passionate about… didn't know exactly why but I guess at the moment the reason was that I wanted to enjoy my job.
After a year, I went back to Colombia to study and knew exactly what I wanted. My decision was Film and Photography. I knew I didn't want to be behind a computer the rest of my life and also wanted to tell stories with images (and some of my friends told me I had an unusual imagination to create stories, so probably why not giving it a chance?). But it wasn't that easy because there were not many universities in Colombia that had that career at the time and I wanted something really focus on that and actually just one university I wanted to study in. So, I presented myself to that university. This university had three filters in order to get selected and at the end, just 30 out of 3000 thousand applicants would get in. That was insane!! I remember I passed the first filter but then I failed. That was a shame for me, I felt really bad about it but my mom told me that it would be ok that I could go to another university and study something similar.
So, I checked my options, analyze and decided to go for some career kind of experimental and new called Communication Design, it was a combination between Arts, Design and Communications. In this career, you had to choose the majority of the classes by yourself taking into account how you wanted to focus your career as a Designer, which was pretty scary because it would be really easy to get lost if you really didn't know what you wanted. Luckily for me, it wasn't that hard because in my mind I still wanted to focus my life and this career to everything that could be audiovisual, so focus as many classes I could to that target. During the last semesters, I had to an internship and I knew exactly what I wanted to do it in. Film and TV!!! Still in my mind, only problem didn't know how to get into that field or how to get into the industry.
No one in my family work on it, no one in my family was even an artist. What now???… I don't know. Second time lost in my life hehe. I talked to my mom, told her what I wanted and she said, "Let me think… maybe I have a friend that knows someone…" The week passed and I had to choose my internship, so I talked to my mom again and she said, "Oh, I almost forgot about it… but yes I have a friend that has a friend who works at this TV channel, maybe we could ask…" and I said "Maybe???? Maybe???? Mom, we SHOULD ASK!!!" And she said "Well, I'll ask tomorrow, today is too late" and I couldn't sleep that night!!! (Actually, I did sleep that night… but the next day I bother my mom all day until she called this friend of a friend of a friend…).
Two weeks later…
Well… I was doing my internship on that TV Channel!!!… Can you believe it??… well, I couldn't… but I was there sitting on a chair inside one of the two most recognized TV channels in Colombia and couldn't believe my luck. I was now an Executive Producer's Assistant (didn't know at the time what it was, but I had that position…and it gave me the opportunity to understand all the other crew positions when creating an audiovisual piece)
Time to jump into a flashback.
I was at the end of my Undergraduate Career and had to do a Graduation Project, which I kind of knew that wanted to make my first short film but also knew that to make something that was worth it, I would need a lot of people in order to focus on Directing, which I realized it was what I wanted to pursue. So, did all the research about the topic I wanted to focus that project. And finally, decided that I will go for a stop motion animation (a curse or a challenge?… we will see…) It took us 16 HOURS shooting stills, two weeks sewing the locations (with at least five of my closest friends helping), and half a week making the paper characters which could move their main articulations, another week doing music and sound design (all of this making a rough estimate). But WE DID IT!!!!
And this story don't finish here, no, no, no… because I knew ALL this effort couldn't finish right there something else had to come up from it. So, I asked around to the directors in the TV channel if they knew what I could do with it until one of them told me, "Why don't you send it to film festivals? They have prizes and you never know where they could take you to" and that idea make my mind explode! I started looking for festivals around Colombia and Latin America and send it to every one of them I could. I was excited once again!!! Well and guess what????… "El Sueño de Dante" was selected to 5 of them!!! A couple in Colombia (where it won Best Art Direction!) and a couple in Argentina (where it had a broadcasting in an independent Film Channel). I know I'm repeating all of this so many times but… I COULDN'T BELIEVE THIS WAS HAPPENING TO ME!!!… I even got a Finalist Selection in a DirecTV Film Competition, which also help later on… (you will know-how, at the end of this story…)
Well, after all of this I start feeling I wanted to do more I wanted to learn more… So, I decided to take a couple of workshops in Direction and Cinematography in Colombia, which teach me many things and got to meet people and other points of view but something was missing, I wanted something else to happen… I start checking schools abroad and discover this wonderful school in Cuba (where artists like Garcia Marquez had been part of) and decided that would be my next step!!! Direction of Actors in Cuba!!! It sounded like a dream!!! And it was! A country that have stopped in time, where art is so important and every place looks like a movie location. That's where I was studying! And the people I met, everyone was an artist from a different country, different points of view, it was an experience from another world.
Then, I came back to Colombia, with new friends and another vision that the world was bigger than I thought, continue working. Now, as an Assistant Director and directing some music videos and a couple of short films (which I knew where to send them now, hehe!) But that idea about going, living and working abroad was in my mind… until one day it exploded!!!… I didn't want to be any more in Colombia, and the only way to try something new was to try luck (I had a lot already, and I never know if you can run out of it, but ONLY WAY TO KNOW trying to see what else could happen), but where? where should I go… well, let's see… why not Los Angeles, California???
And I did it!!! I cried on the airport (probably the same way as when I watched All Dogs Go to Heaven) and didn't even know why or probably I knew… I was f***king shitting my pants, scared as f***k!!!…. But I got on that plane and landed in LA and everything else is history… I met so many amazing people on the way who helped and guided me through the city and the industry. And one day, heard that I could get an Artist Visa and here comes almost the end of the story… Remember that first short film "El Sueño de Dante"… well, that was the missing piece in the puzzle! All the recognition it got helped me to get the Artist Visa to be able to work in Los Angeles. Sometimes, and even now telling this story, I can't believe all of that happen that way but it happened!!!
And the big question… what I'm doing now??? Well… I have been working for music videos, web series, short films and feature films in the Camera & Lightning Department. I have been traveling around the US doing this. I also started my Youtube Channel which the main subject would be traveling, living abroad and weird stories hehe… And… oh, oh…I also have directed around ten more short films and some music videos and do the cinematography of a couple more, hehe…
And I'm sure this journey doesn't finish here… because I feel and know there is so much out there in the world…
Great, so let's dig a little deeper into the story – has it been an easy path overall and if not, what were the challenges you've had to overcome?
Wow! What a question… not really! There are so many ups and downs. Times that I think if I should continue and… I gotta be honest with you… sometimes I don't wanna continue… but it's weird, you know… because there is always something (not sure what, yet) that pushes me forward or up or to the other direction… and I keep going, and I keep trying and I keep sharing whatever comes into my mind…
And through this journey probably I can tell you something for sure… I have found that the biggest of the struggles I have is facing myself and questioning what comes next…
Kruzeta – what should we know? What do you do best? What sets you apart from the competition?
So many things that I love… but I specialize in Photography and Film. I tried always to stand on other people's feet and try to understand how they would feel, what do they think and if I don't get it, I asked as many questions as possible to get to know that person or business and be able to understand them and deliver the audiovisual they would like to have. I tried to tell stories in a different way, try not to go for the cliché or more obvious.
What moment in your career do you look back most fondly on?
When I was one of the finalists in the DirecTV Film Competition, even though I didn't win just been selected was an amazing feeling and understanding all the people that has to be by your side to make it happen and it's NEVER just you. NEVER!
Contact Info:
Suggest a story: VoyageLA is built on recommendations from the community; it's how we uncover hidden gems, so if you or someone you know deserves recognition please let us know here.