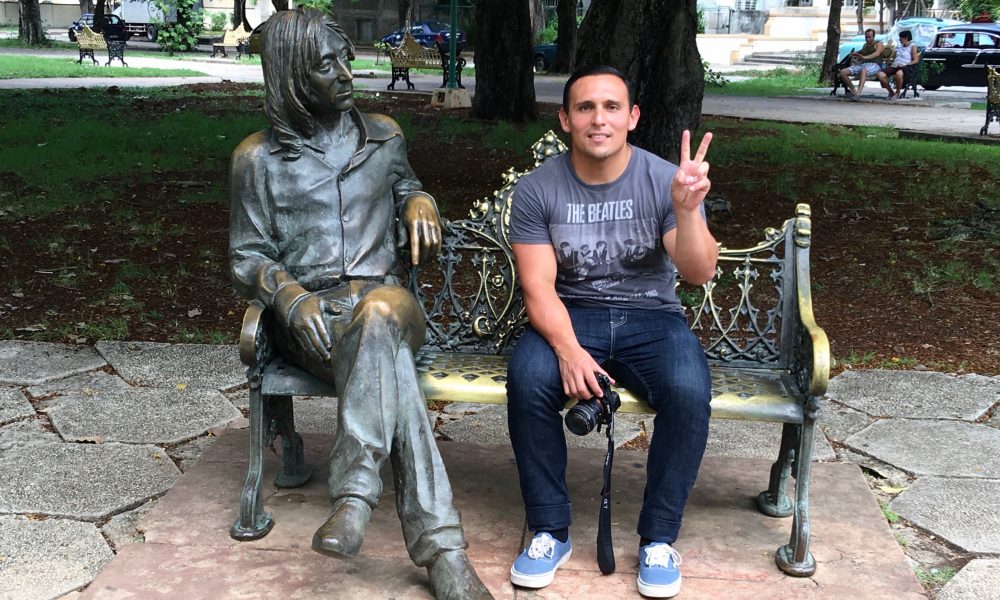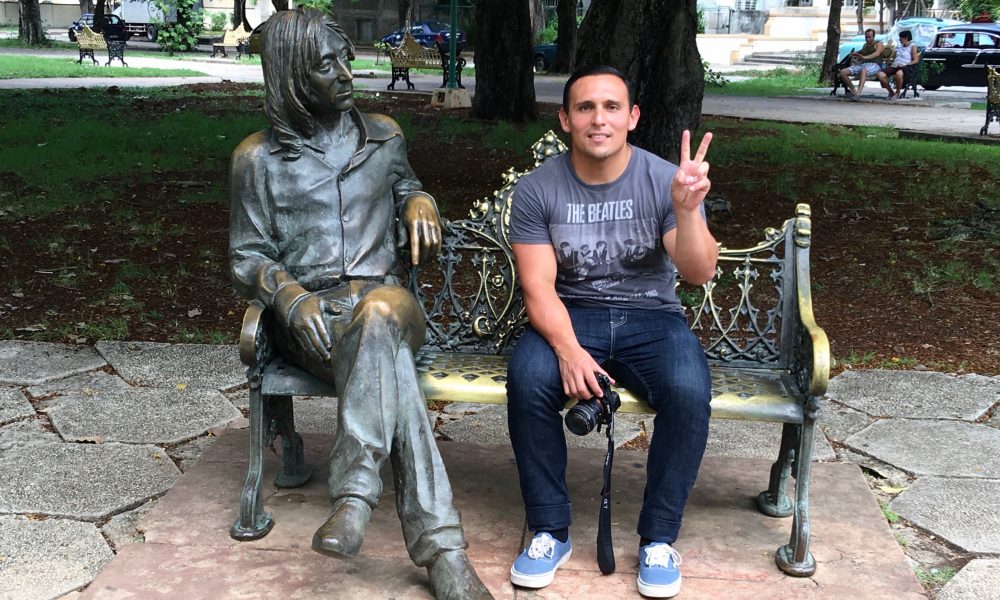 Today we'd like to introduce you to Danny Orona.
Danny, let's start with your story. We'd love to hear how you got started and how the journey has been so far.
I'll start when I attended Cal State Monterey Bay. Up until then, I had not found my love and passion for photography and cinematography. It was there that I kind of just stumbled into the film/television program. I was first a music major and was really put down by the head of the Music department there so I switched to, of all things, Marine Biology. Definitely the least expressive of film and music, but I was and still am fascinated with the ocean so I went with that. As I got further into the year and classes began to get harder, I realized how uninterested I found myself in these classes. Chemistry is interesting and still blows my mind but at the same time, I was not excited about it. I mean we are talking about speed of light, speed of sound, atoms, etc. things that cannot be seen. I am a visual learner and truthfully I really just wanted to see a whale and be in the water with marine life. Spoke to a counselor and she said, "Yeah, you might be in Teledramatic Arts for that." (That is what the program was called at the time Teledramatic Arts and Technology. Very long-winded but it changed since then to Cinematic Arts and Technology, still long-winded.)
Immediately I switched my major and began taking classes the next semester. First week we were already touching gear, writing short stories, directing a small scene amongst our classmates and shooting short projects. It was great! It was my second or third semester and one of my teachers, Irwin Swirnoff, brought in a film by Ingmar Bergman. He didn't say much about it. The film was Persona. Let me just say that that film has had such a lasting impression on me even to this day. I was blown away and it was at that moment I knew wanted to be in the film industry. It's a film that made me really think about what Bergman is saying visually with the camera and it forced me to really reflect on what I had just seen. Like really reflect and no film before that had really done that to me. I realized there was a lot you can say and do without having much dialogue. Symbolism took on a whole new meaning. It was then I gravitated towards the camera and I have been fascinated by it ever since then.
Fast forward, I graduated and started working with a local company in Orange County that had been building and growing fairly quickly. They were looking for a photographer/videographer at the time and things lined up and I began working with them. I was there for about four years and realized that if I wanted to really do something in the Film/television industry, I had to make the move. And that was the end of that chapter. I have been really going for it for about three years now and I have been fortunate in the work I have gotten and projects I have been a part of. Shortly after I left the company, I was working for I got my very first 1st AC gig. It was a short called Beached and it was the very first time pulling and oh man, I was I terrified! I can confidently admit that now because it's said and done with. Thank you for that opportunity Travis! It has been a lot of those opportunities that have really given me confidence and experience to better my skills as an aspiring filmmaker. Every project no matter how big or how small it maybe I am always learning. Whether that is a new skill I've learned or something internally, that helps process a certain situation that I have not come across yet. It's about growth and delivers quality work.
For example, I was a camera PA on a gig and was watching the DOP interact with the producer(s) and I realized that to be a DOP it is not just coming in lighting a scene and shooting it. No, there is that dance you have to do with others on set and maybe that means compromising a shot or two or knowing when to really stand strong on an idea that you know will benefit the project. Those are not easy skills to acquire. There is one more thing that stuck with me after college and that was my professor Luis Camara told us in class one day. He said (And I am paraphrasing), you can be the best at what you do. You can know your camera inside and out but if you have a shitty attitude on set, chances are you may not work with those people again. A good attitude when you're in Texas on the second week of a three weeks production and it's another cold, windy 15 hour day goes a long way. I guess what I am trying to say is no matter how crazy certain situations can be or I find myself in I just love to be apart of them. The ability to take an idea, create it and then you see the final product with your very eyes is something special about that.
Great, so let's dig a little deeper into the story – has it been an easy path overall and if not, what were the challenges you've had to overcome?
I cannot say it has been a smooth road to get where I am today. In high school, my water polo coach spoke to us about character. Character is not what you do when someone is looking, but rather what you do when no one is looking. When I heard that, it stuck with me. With that said, even though it has not been easy I try and work hard even when no one is looking. I am an only child but my mother had to work 2-3 jobs growing up. Things were not given to her and she taught me that. I guess at a young age, I learned that nothing would be given to me. My mom was not born here but I was and it is up to me to exercise that privilege and those opportunities that she did not have.
Financially we were ok as a kid. We had a place to sleep, food to eat and clothes but we were not wealthy that's for sure. To go to college and be the first to graduate in my family was a major stepping stone for me. I feel I found my passion a little later in my life and this is a whole new world for me. I did not grow up taking photos or around the film, television industry. I guess what I am trying to say is, I've worked hard to get to where I am today and I am proud of that. It is my work ethic and character that has put me in the position I am today and I am very grateful for that.
We'd love to hear more about your work and what you are currently focused on. What else should we know?
I am a 1st AC and aspiring cinematographer. I am known to carry around 3 or 4 cameras with me and always shooting photographs while on set (if I am allowed to of course). I feel I have a strong work ethic and professionalism on every project I work on. That is important to me because I want to deliver the best possible result or product. Maybe there are times where I am a bit hard on myself and meticulous in the way I approach things but that is what keeps me focused and always striving to improve myself and skills.
Do you look back particularly fondly on any memories from childhood?
Growing up in Temecula, CA was not the most exciting place to live, but that is where I have a lot of my most memorable childhood moments. One of my favorite memories was waking early in the morning and heading out to go skate with my best friend. We were out early in the morning and I didn't get home until the street lights went on. We got into trouble at times, but no real danger trouble. Just kids being able to explore and have fun. Not a care in the world but skating with your friends.
Contact Info:
Image Credit:
Justin Williams, Christian Orozco
Suggest a story: VoyageLA is built on recommendations from the community; it's how we uncover hidden gems, so if you or someone you know deserves recognition please let us know here.