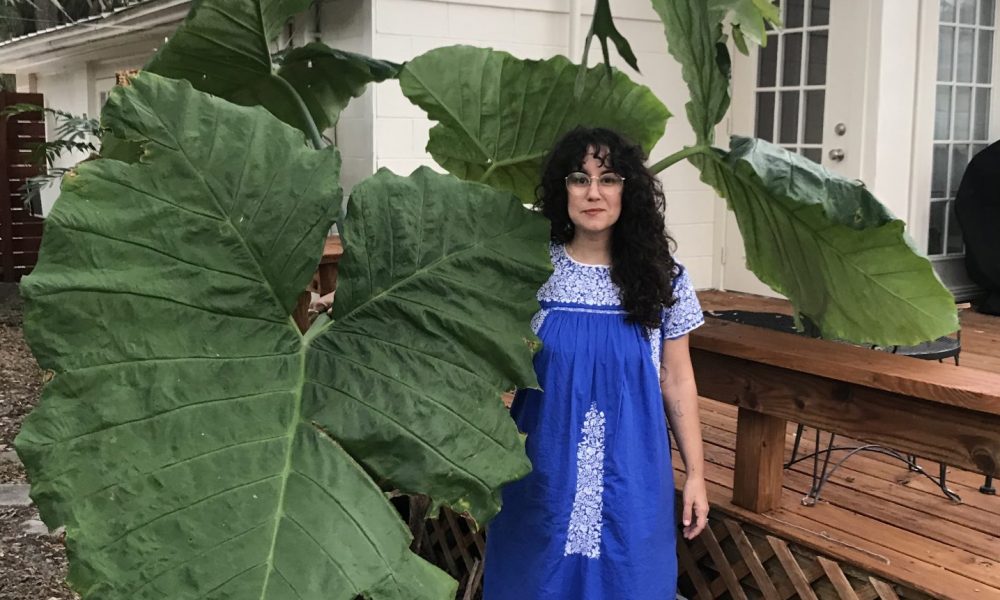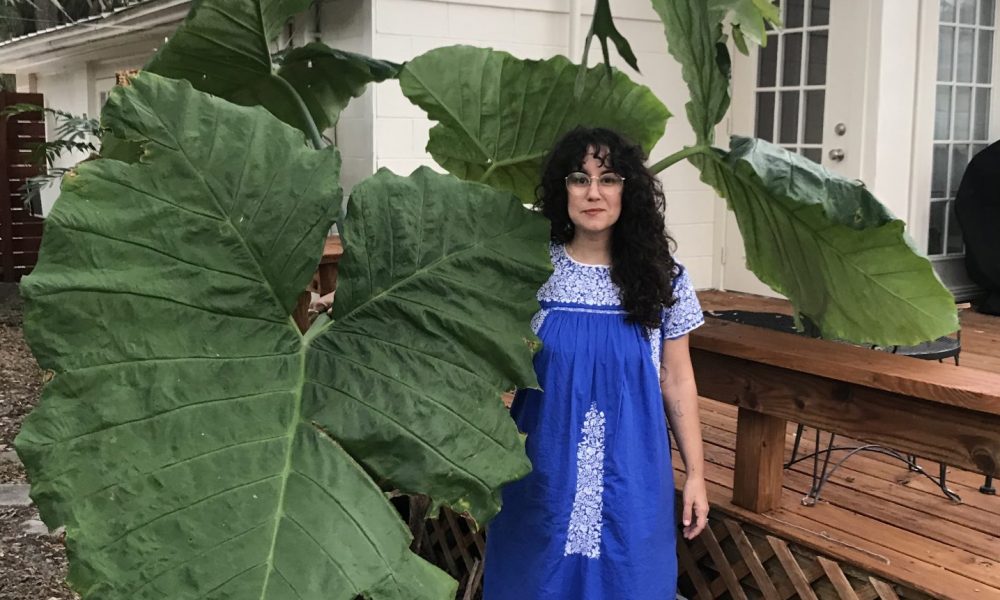 Today we'd like to introduce you to Dana Funaro.
Dana, let's start with your story. We'd love to hear how you got started and how the journey has been so far.
I'm a 38-year-old Bronx-born, South Florida-raised artist living in Los Angeles with my love, Nelson, and our two terriers, Carlos and Ruthie. I grew up in a house full of loud Italian Americans…parents, siblings, grandparents, aunts, uncles and cousins… blood-related or not, they were family. These people shaped me into the neurotic, cynical, sarcastic, opinionated, loving person I am today. 😉
For as long as I can remember I've been an artist. One of, if not, the first piece of art to really excite me was an image of Botticelli's Birth of Venus on the soapdish in my childhood bathroom. I loved picking up the soap to look at her while I washed my hands. Her long, beautiful flowing hair, the waves in the water, the flowers in the wind, the entwined couple above, the fabric on the woman there to cover her…all captivated me.
Fast forward…quite a bit…
I received a BFA in printmaking and painting. By the time I was in my last year (2003-2004), I found myself bored with the laborious aspects of most traditional printmaking methods (mad respect for printmakers). Around this time I became aware of conceptual, feminist and performance art of the 1960s. These artists still have a huge influence on my work. With a need for more immediate and physical results, I became more experimental with my use of natural materials and performative in my methods of application. I had also grown tired of teachers who just wanted their students to make work that reflected their own practice and I wanted to challenge the traditional printmaking I was being taught.
I would use my tits and ass to apply paint and ink. I stomped my heels on metal plates and hammered nails into them to print the impressions left from my actions. I would leave my bobby pins and metal cans to rust onto paper or canvas. It was at this time that I made my first rust print. I became enamored with the process of oxidation and the natural stages of state changes. Through these paintings and works on paper, I was investigating the balance of control and chance.
I then expanded my practice when I started collecting vintage Penthouse Magazines. Perhaps rooted in my early obsession with Venus…? I'm only interested in the magazines from 1969 through the early 80s. For me, a huge part of the allure to this era of Penthouse is the serious nod to classical portraiture and paintings of odalisques. I connected with the women, the articles, and the aesthetic of the photography.
Fun fact: Bob Guiccione would put vaseline on his camera lens to create those iconic soft edges.
I find so much pleasure in taking ownership of these heteronormative, male-centric pornographic magazines. By separating the pages and making them their own individual portraits and adding censorship bars made of glitter I examine the fine lines in art history and in feminism, as well as the narrow distinction between prostitution and pornography. The result of the glitter, a cheap sparkly device often relegated to female crafts, functions quite similarly to censorship by only drawing more attention to the content. There is a seriousness and playfulness to these works that I really enjoy.
Overall, has it been relatively smooth? If not, what were some of the struggles along the way?
My childhood was pretty chill, lots of good memories. A working-class upbringing with lots of family and friends always around. My mom was obsessed with taking home videos…serious 80s camcorder vibes all the damn time, so we have an immense amount of home movies. We'd often watch them instead of actual movies and still quote many of the highlights. "1985" has some real gems! My memories are all jumbled because of this, not sure if some of them are my own or if I'm just remembering the videos. I guess it doesn't matter. I'm grateful to have them.
My parents got divorced when I was about 12. Around the same time, my dad was diagnosed bipolar. That was my first real exposure to mental illness.
Damn, life can throw you a punch to the gut that'll shift your perspective in an instance. Sometimes two or three punches in a row can feel like the gates to hell are wide open. Ha! I was hopeful of a new frontier when we moved to LA, as many are when headin' west. But things got pretty fucked up within the first year of living here. In August of 2013 my sister, Toni Ann, committed suicide. She was 35, married to her best friend with a beautiful daughter and a successful career. She was also bipolar, with severe depression.
In trying to make sense of such a painful way to lose someone I had been so close with my entire life, I dove into making work. Specifically my rust work, which I've now come to realize I began making just after my grandma Annie died in 2003. In processing such a heavy loss, I'm understanding my deep connection to the concept of material as a metaphor. Decay, transformation, and growth all leave a memory behind that is powerfully symbolic. This part of my practice has led me to explore more materials with similar qualities and properties, such as salt, sodium borate, copper, steel, cotton gauze, plaster, gilding, and chemically applied patinas. These materials are all now intrinsic in my work.
Please tell us more about your art.
My painting, printing and sculptural language has developed through deep reflection on loss, time, memory, grief and transformation.
What has been the proudest moment of your career so far? How do you, personally, define success? What's your criteria, the markers you're looking out for, etc?
I'm proud that with a full-time job and the emotional trauma I've been through these past 7 years, I've been able to maintain a studio practice. I'm making some of the most meaningful and strongest work I've ever made. My work gives me a sense of purpose and is continuing to be instrumental in processing my loss, accepting my lifelong grief and continuing my journey to healing. All to better understand and mindfully navigate this life.
For me, success is about balance. It's about allowing myself to feel contentment while always striving to be better. Success is being equipped with the tools to take care of myself and my loved ones so that we can appreciate moments of peace, love and happiness wherever and whenever we can find them.
Contact Info:
Suggest a story: VoyageLA is built on recommendations from the community; it's how we uncover hidden gems, so if you or someone you know deserves recognition please let us know here.