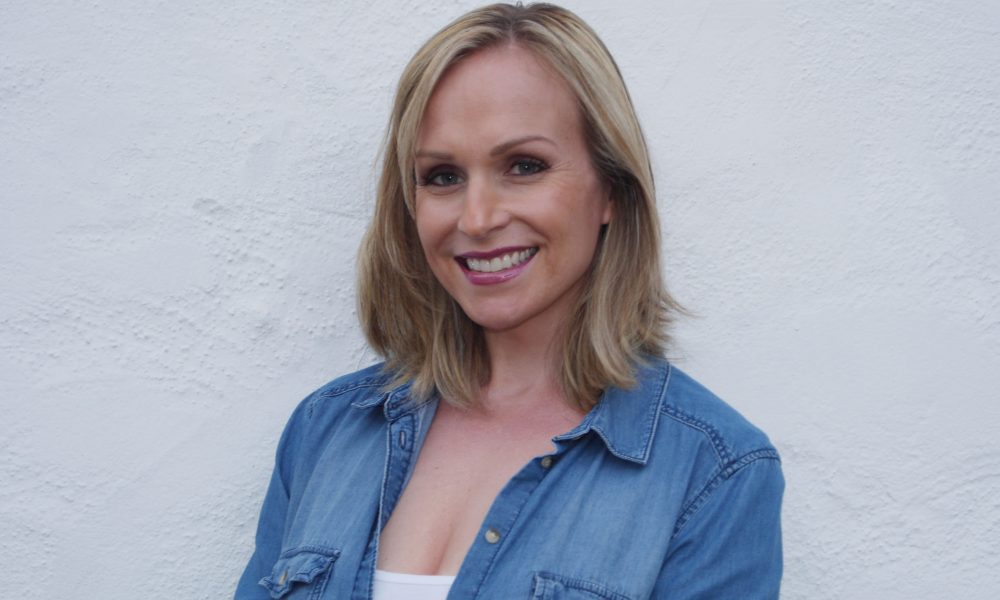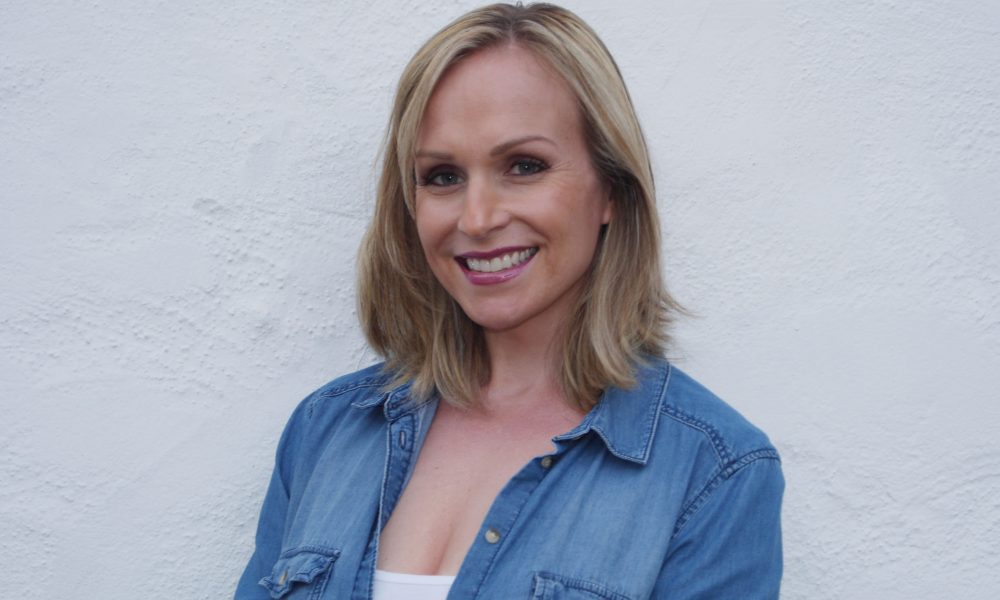 Today we'd like to introduce you to Dallas Malloy.
Dallas, please share your story with us. How did you get to where you are today?
I have always had great passion for creating, an insatiable thirst for knowledge, and drive toward personal growth and advancement. I asked my parents for piano lessons at 6 years old, studied voraciously and started performing at recitals and such. I soon started composing music, playing viola, writing poetry and short novels. Inspiration has always been my guiding force even before I knew what to call it. I became interested in athletics and played basketball. I received the intuitive message at 13 that I would be an actor-and how perfect that was for me, seeing as how I always seemed to shape-shift into different realms of life, transform, express and explore. I studied Charlie Chaplin and experimented with mixing piano and theater.
At 14, I saw Terminator II and this triggered the desire to start weight training and bodybuilding. I started working out in my parents' garage, then found a local YMCA where I made my clumsy yet determined beginning in this great lifelong pursuit. At 15, my heart was touched on an indescribable level when in my continued film study, I saw Marlon Brando in On the Waterfront. Something about the idea of boxing struck a chord that gave me a new focus. I continued weight training, but only as a supplement to the new purpose. Like always I dove in headfirst.  I searched for boxing gyms, and found a local basement gym that would turn into my new home. It was an all-male gym but that made no difference to me; I was inspired.
I soon discovered after I started boxing, the United States Amateur Boxing Federation (now known as USA Boxing), excluded females in their official rulebook: "…female boxers shall not…compete."
I knew this was wrong and clear-cut discrimination. My mom mentioned the ACLU and so I wrote them, and after some discussion they took my case and we filed a discrimination lawsuit against the USABF for the right to box. That was 1993. It became a big deal publicly. This was pre-internet, so I did many interviews by radio, in magazines, newspapers, and on TV, first on a local level, then internationally. I was on Dateline, the Today Show, in Interview Magazine, and many others. I was 16 years old. All I wanted to do was box. But I did my best to answer questions like: "Why would a pretty girl like you want to box?" I responded-if I wasn't pretty would it be ok? Muhammad Ali was pretty too.
We went to court, and finally the ban on women's boxing was lifted, and on October 30th, 1993, I made boxing history when we had the first ever sanctioned amateur match in the U.S. between two females, against 21-year-old boxer and former martial artist, Heather Poyner. I won by unanimous decision.
Hollywood came after me and Paramount bought my story to make a feature film.  Patricia K. Meyer wrote a great script, I was to have an acting role in it, and I was to write a motivational book related to my experience.  Paramount later shelved the script.
This passion, these talents, this energy and hunger that had driven my life to that point, had been a force often hard to contain. It was great, but turned in the wrong direction, it was equally destructive. I had kept an alcoholic tendency at bay for a few years by then, but it was always just around the corner, and one simple trigger away from full blown alcoholism. So the right set of circumstances came crashing down and almost overnight, I was a complete blackout drinking alcoholic. I had gotten involved in a series of abusive relationships, and this fact, coupled with a passionate nature turned almost entirely self-destructive, formed the winning combination that guaranteed complete wreckage in all areas of life.
Heart-broken and spiritually empty, I left boxing, left my then broken family, left the latest abusive male, and moved to California where I pursued acting.  I portrayed myself in the opening of Jerry Maguire where I am boxing toward the camera while Tom Cruise narrates my true boxing story.  Cameron Crowe was so kind, thoughtful and brilliant. Tom Cruise showed sincere interest and appreciation for what I had accomplished in boxing. He was so kind, humble and down-to-earth.  I have always remembered that fondly.
But as the alcoholism progressed rapidly, along with cocaine and whatever else was available to keep me from myself, I soon ended up sick in the hospital, unemployable and nearly homeless.
Sometimes, people don't understand how someone can be a boxer and yet be in an abusive relationship. But if personal empowerment and self-esteem are lacking, physical toughness and mental strength in other areas won't suffice. It's an inside job.
In a futile attempt at a geographical cure, I wound up halfway across the country. But since I brought my problem with me, things only got worse, and I soon landed in a rehab center. After a few failed attempts following treatment, I had a spiritual awakening that thankfully turned my world upside down. Through extensive continual daily work ever since, I can say with gratitude that I have been clean and sober for over 20 years. At two years sober, I was still a 2 1/2 pack a day cigarette smoker and out of shape. I got sick and tired of being sick and tired once again, and was ready to go to a higher level. I made a decision, started working out again, and stopped smoking (this took many attempts). That was many lifetimes ago, and that sick person is like a sad stranger to me now, but I share all of this to help and inspire.
From 2004 to 2012, I revisited my original love for bodybuilding. I trained, dieted, studied, and competed in several shows. I won titles and qualified for nationals a couple of times, but I was never interested in going to the pro level-for me the main purpose of the competition was to display my hard-earned physique and like a piece of art I had created, show the work I had done. Bodybuilding is both sport and art. I don't have the hunger for competition now but I still train in natural bodybuilding.
I left the final abusive relationship of my life in 2004, left a business, and moved back across the country to California, because I was again undeniably pulled to change. I became a Certified Personal Trainer and Wellness Coach.
I resumed my acting career, and have worked extensively in film, television and theater. I have studied Stanislavski with Jamie Paolinetti at Atwater Playhouse. I met the love of my life, my husband, Don Richardson, and he and I are now producing a science fiction horror film called Attack of the B.I.M.B.O.S. I play the lead role and am composing the score.
My love for piano is more alive than ever and I regularly work and perform. My life has always been complex and layered, but the primary ingredients have always been passion, compassion, empathy, inspiration and drive.
I am a caregiver and advocate for animals. I have worked in animal rescue and at Kitten Rescue Sanctuary. Working with animals is one of the most joyous and enriching experiences of life. There is such wisdom and dignity in them. They are the best friends!
I love inspiring people through coaching, speaking and motivating groups. It has been a winding path of transformation and spiritual development. I have been at the top and the bottom of life, and I am overflowing with experience, strength and hope to share.
We're always bombarded by how great it is to pursue your passion, etc. – but we've spoken with enough people to know that it's not always easy. Overall, would you say things have been easy for you?
Definitely not.  Nor has it been a smooth journey, but always interesting. I am sure taking a conventional path would be much easier, but that's just never been an option; I have to follow what I am called to do, and others' opinions of that-or even mine for that matter-are irrelevant.  Overcoming the self–this sums up the many struggles. Each one has made me a better person, stronger, more compassionate, forgiving and empathetic.
So, as you know, we're impressed with Dallas Malloy – tell our readers more, for example what you're most proud of as a company and what sets you apart from others.
I am a renaissance woman-wearing many different hats.
What I am most proud of is being able to reach so many people in multiple ways all in an effort to inspire, uplift and empower. What sets me apart is my unique story, having gone to such extremes in life, surviving to tell the tale, and most importantly being able to use it all for good.
Dallas Malloy Enterprises
Dallas Malloy, NASM-CPT, BCS
Professional Actor / Pianist / Composer / Writer
Owner-Inspired Wellness, Certified Personal Trainer / Wellness Coach / Speaker
Former Champion Bodybuilder / Pioneer in Women's Boxing
So, what's next? Any big plans?
My plans involve doing what I do now-act, write, perform piano, compose, speak, uplift people and help animals, but on a bigger scale.
I look forward to every day because each day is truly a gift that hasn't been promised.
Contact Info:
Image Credit:
Don Richardson
Life Magazine
Glendale News Press
Nga Azarian