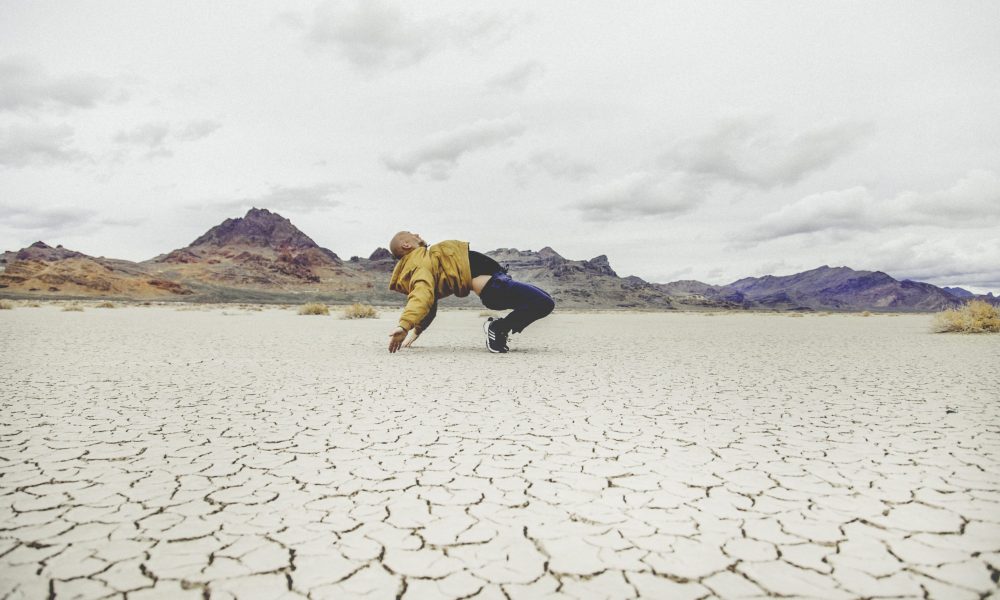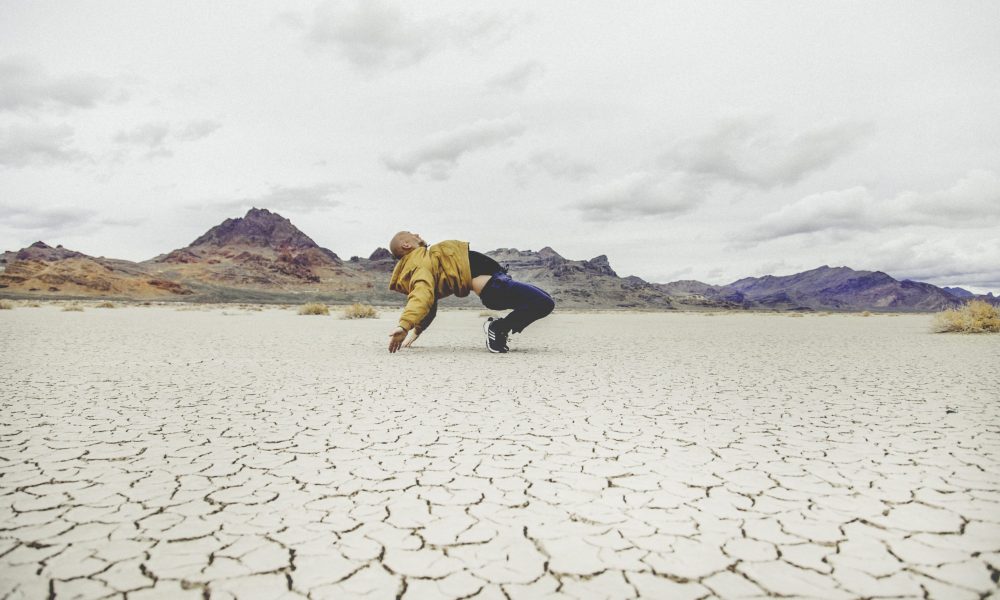 Today we'd like to introduce you to Buddy Wakefield.
Buddy, Can you briefly walk us thru the story? How you started and how you got to where you are today?
No one ever made me write. I was glad to. It's how I filed chaos. I remember writing long lists as a kid. Sixth grade. Every movie I ever saw in a theater. Every friend I ever made. First, second, third and fourth-string draft picks to be the pallbearers at my funeral. Every WWF wrestler.
Lists turned into stories. By high school it was poetry. My bangs were in my eyes and I loved The Cure. I gave myself a moniker (O.D.D.) to make clear my superior self-absorption, and kept writing my brains out.
In college, the gay pain was growing at such a frustrating and rapid rate that I just wrote more — mostly lyrics. I suspected Trent Reznor of also being gay, so I didn't feel totally alone in the world. I was going to Sam Houston State University in Huntsville, TX; a college made up predominantly of Criminal Justice and Agriculture majors… Cops and cowboys. Hence the growing frustration. Pun absolutely.
In a final attempt to turn straight, I became President of the Christian Cowboy's Friends & Fellowship Rodeo Association and rode bulls for Jesus. Dead serious, but I don't expect you to be. When that didn't work, I started playing songs at a coffeehouse and handed in a novel called Digging Judas to graduate with a Creative Writing minor. My advisor was unquestionably encouraging. Thank goodness. In reality, though, the novel was trash to me a year later. But at least by then I knew I could do it.
Soon after college I was in Innsbruck, Austria and saw a flyer laying in the middle of a narrow street. It just read Poetry Slam with venue details underneath. I didn't know what it meant, and I couldn't go, but it stuck. Fast forward another year later to Seattle, where I would call home for the next 17 years.
Soon after arriving, I read an article in Time Magazine about Poetry Slam, a gimmick to get crowds excited about watching poetry shows, where the audience, often loudly and drunkenly, decides what's worthy and what's not. My interest was full throttle. Finally, a place I could fire up a mic with just my words instead of torturing people with my guitar playing and singing.
The first time I went to The Seattle Poetry Slam, I just watched. That night I won two tickets to the premiere of Saul Williams' movie, Slam, and saw it the following week. It had little to do with Poetry Slam and more to do with incarceration, but by the time Saul goes for broke with a poem in the prison yard, I was pretty charged up.
What sealed the deal, though, was when Jessica Care Moore said in the movie, My back is against a brick wall, and I got a Mack truck two inches from my face. Every cell in my body is screaming Run. I believe witnessing a thing is necessary for it to heal. Those two lines witnessed the feeling I'd been living with my whole life.
When I got off stage the next night, I saw two tables of people giving me a standing ovation. As I approached my best friend, his back slid down into the seat of his chair. He looked up at me and said exactly, "You found it." That was in 1998.
In 2001, sold or gave away everything I owned and moved into a very small town called Honda Civic to tour North American poetry venues for the next two years and four months. After that I started renting a room in Seattle again, but continued touring, winning three Poetry Slam world championships. The first three. Performance poetry has been my day job ever since. Spoken word. Stand-up poetry. I hit the road when I was 26. That was 157,000 hours ago.
Has it been a smooth road? If not, what were some of the struggles along the way?
I wish I'd been smart enough to go it smooth. But as it were, things got pretty crunchy. What were some of the crunches? Fuck. Me. I was all of the crunches. It's all on me. I made it so hard. I could've been far more strategic, practical, aware, and kind to myself. But I was such a tragedy addict, a density of sadness, which is anger, which is being fixated on what one thinks is fair, which is insane.
Luckily, like lungs, dignity is regenerative if you stop sucking tar pits into it.
I don't know anyone who can say that poetry is their day job and still claim a smooth road in the same breath — no one with good poetry. I haven't met too many folks in general who consider the road smooth. We're all in this together.
Frequent specific serendipity made me move to L.A. in 2015. I'd been living on five acres near Seattle and was coming off a world tour, but sold the home in order to transition out of the poetry world and into this one. Now I live in a 370 square foot apartment on Hollywood and Edgemont. There's a view of Griffith Park Observatory and the Hollywood sign. My feeder brings all the hummingbirds to the yard. I write, take classes, audition, meditate, workout at Pharo's in Echo Park and eat a lot.
Having already accomplished what I set out to do in the last life, I'm in love with my trajectory here in L.A. and excited that someone extraordinary is on the way to share it with this time around. Someone remarkable, probably under the radar. Do you even see what I'm doing here, VoyageLA? I'm using you as my online profile now that I've deleted Scruff. Get at me single fellas, especially if you're a well-rounded top man with a penchant for assertive behavior. Goodwill and a keen sense of humor don't hurt. Let's make a smooth road of it.
Tell us about your business. What you do, specialize in, known for, what you're most proud of, what sets you apart from others?
My business is words and their ripple effect. I specialize in their ability to give a gritty thing to light. I'm known for my freestanding landing pad, held together by choir claps. For kicking up mercury. For being the most toured poet in history.
There's a Tour History page on buddywakefield.com. I invite you. If you know a touring poet who's worked harder at this, please take me to them so I can have the respect surgically removed from my body, giftwrapped and presented by yours truly. I'm proud of that. I will unwrap it for them. I will bow unto the work they've done. I'll paint their toenails while I'm down there. Anything after that would be a couple hundo an hour, but I'm game.
I'm proud of paving the way for other people to realize how possible it is to live for a living. I'm proud of finding out that everybody's right. If you think I'm wrong about everybody being right, you're right. I'm proud of you. I'm proud of moving to Los Angeles. I'm proud of being here. But I'm most proud that I did it myself. Aside from a brief stint with a college agency, every bit of it I did myself (booking, routing, travel, merch, media, performance, et al.). I feel fortunate to have received a gene for being highly organized alongside the creative one.
Nearly 20 years later I'm ready for some help. I want across-the-board representation for writing and acting, for starters. I'm excited to learn more about the world I'm in now and could use a couple sturdy guardrails outside of myself. I want a job working for anything under the care of Damon Lindelof or Daniels or Jenji Kohan or Denis Villeneuve or Jim Carrey, Paul Thomas Anderson, Martin McDonagh, David O. Russell, John August… And I wouldn't deny Harmony Korine either. Nearly anything A24. Mentioning here that Norman Lear is one of my role models seems important too.
What sets me apart is an excitement to edit, detail orientation, being accidentally sudden, an awkward walk and my ability to untremble when it's time to step up. It is nearly always time to step up.
Let's touch on your thoughts about our city – what do you like best and least?
Best: What good the friction causes.
Least: It's a tie between air quality and the back-up beep on commercial vehicles.
What role has luck (good luck or bad luck) played in your life and business?
Intent led to presence. Presence led to serendipity. People call serendipity luck. Serendipity is my superpower. The Angry Therapist, John Kim, and I host a dinner every other month called Nine. Each dinner is a rotating cast of nine guests who don't necessarily know each other, normalizing conversation around matters such as serendipity being fundamental to the infrastructure of consciousness. Or witnessing being fundamental to the infrastructure of healing. Or aliens, who deserve a more accurate name by now.
If it's really just luck though, and it's on my side, then someone ready, willing and able will read this:
My name is Buddy Wakefield. I'm in Los Angeles to reach a greater audience with language and expression that points a finger in the right direction, an aim to leave clear writing on the wall for anybody still trekking out of the shitty underbelly of us. I've been in Los Angeles for three years with much of my time and attention gobbled up by a day job. Poetry. Touring. I'd like a hand now.
Contact Info:
Image Credit:
Sara Boulter, Cristin O'Keefe Aptowicz (NYTimes Bestseller) and Derrick C. Brown (President of Write Bloody Publishing), Kelley Van Evert, AJ Frena, Asia Samson, Ted Catanzaro
Getting in touch: VoyageLA is built on recommendations from the community; it's how we uncover hidden gems, so if you know someone who deserves recognition please let us know here.