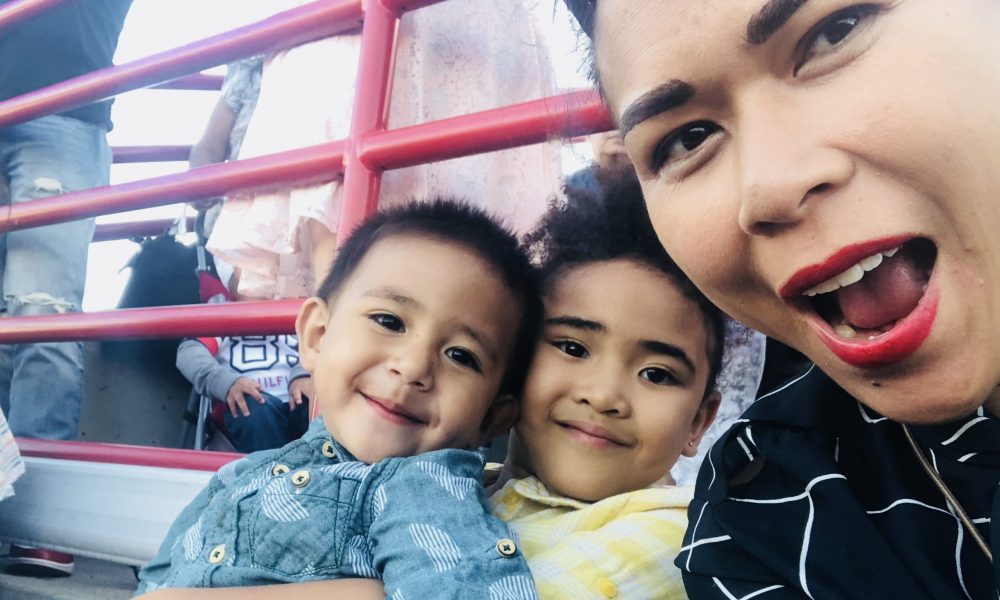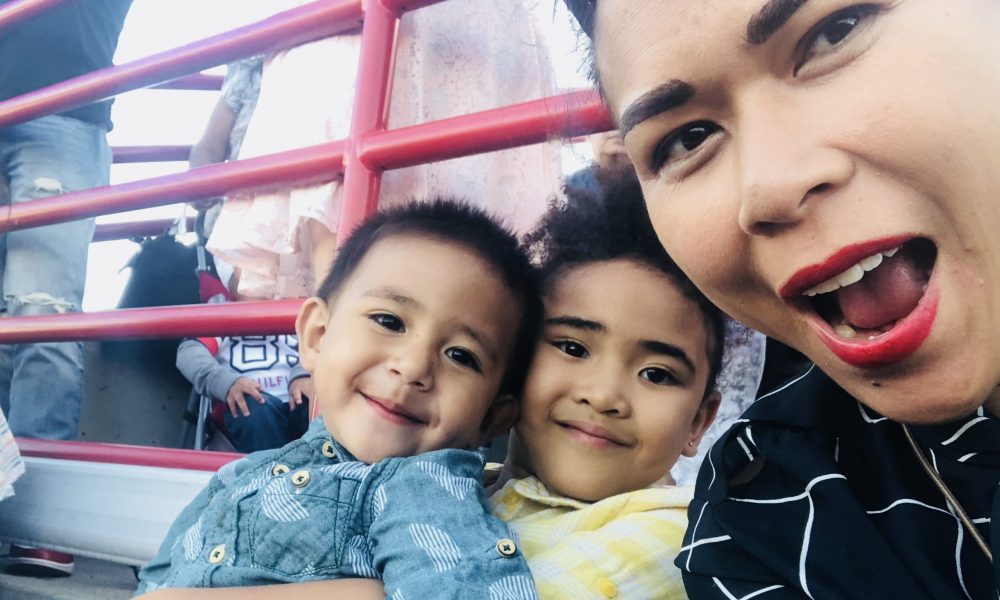 Today we'd like to introduce you to Arianna Lady Basco.
So, before we jump into specific questions about the business, why don't you give us some details about you and your story.
Sometimes we're so busy trying to be who we think we are; our tribe has to hold up a mirror and show us who we've already become.
I suppose my story would begin being born into the Basco Family. Last after four brothers, born different with one ear, grew up in one might say a typical Filipino family with full houses and full bellies, but untypically – our parents' supported us in pursuing performing arts. We were break-dancers on the streets of the bay area before following a dream to be actors in Los Angeles in the mid-80.
And so began our journey in this city, and in our way, we've helped pave the way for other Asian-Americans to find a path in this industry. As a family we've been recognized by the State of California for our contribution to the Arts and by the City of Los Angeles named 'The First Filipino Entertainment Family.'
The road to this point was not always an easy one. LA is filled with angels and equally filled with monsters dressed as angels. I've had my fair share of both. I never intended to hold space for other artists. I studied acting, alongside my brothers, for over a decade before I decided to leave class when I was 18. Class, albeit I learned a lot about acting, I also endured a lot of mental and emotional abuse.
Unfortunately, when I left, I lost my brothers. I moved to NYC. I developed an original poetry play called 'Heartstorms' based on my story. I got 5 jobs. I watched towers fall. I witnessed my parents broken. I got a rude awakening to life. Culture. Adulting, as it were.
So by the time I returned to Los Angeles 5 years later I had done quite a bit of work on forgiving and never expected my brothers to reappear in my life. But they did. By this time I was so scarred by my experience I decided to create an inclusive community electing that no one feel as wronged as I had.
Tard and Feathered were born in the mid-2000's. A live event every Sunday afternoon at this gay bar in the valley incorporating poetry, music (rap, punk, folk all on one bill), live month-long visual art projects, my pops on the patio grilling hot dogs and hamburgers… we even had quality handmade zines and clothes.
Following that, I hosted Speakeasy on Mondays at the downtown staple The Last Bookstore for 6 years attracting the veteran poet, the novice, and the vibrant talent of skid row folk. There I became really interested in sharing my resources with the people bringing in professional artists such as Dante Basco and Shihan Van Clief to sit down and have a talk with me right in the middle of a packed open mic list.
And for almost 3 years, I curated and hosted Our Mic (born out of We Own the 8th) alongside Beau Sia in The Great Company downtown. An open mic that was very much an extension of my family and of my play I had developed many years prior 'Heartstorms.' A thrilling weekly gathering where artists would share their work in round 1, as one would do at an open mic.
Meanwhile, I would take notes and create around 2 using their original content they brought (be it song, poetry, dance, magic, etc.) and re-present that work through various exercises advocating supporting one another, encouraging intention and subtext, learning to be in the moment. It was, in a way, an acting class for performers.
Here's the thing. Too often the marginalized voices of our society are exactly that, marginalized. It is difficult for almost anyone to share their creations and have that resonate. Even more difficult when you're the only Asian in the room, Latino, disabled or 'other.' Off the bat, there is already this added battle to prove your worth something. That's not inherently a bad thing. But it should not be the thing that defines us.
For a lot of the people who walk through my door, they have rarely, if ever, been valued or talked to or trained as an artist. With humanity. With patience. With true challenge.
That's how I approach them and the work that we do. And it's not uncommon for me to want to feed them as well (as Filipinos love to do).
Overall, has it been relatively smooth? If not, what were some of the struggles along the way?
Trauma and obstacles are a necessity to the journey. And on many occasions inspire and fuel the journey in the first place.
Difficult situations always occur. But to my best, I try to be aware of the blessings in them. I know that sounds cheesy or can be passed off as a platitude. But it is this way of living that gets me through. I know my name when I wake up in the morning. At night, I know who my people are. It takes a level of transparency to find that kind of peace daily. Especially when you have 2 kids running around.
In 2012 I gave birth to my daughter Aurora Blessing and in 2016 my son Fenix Rising. I am a single mother. Both fathers are not present. But my parents are. Their uncles and aunts are. Cousins. Friends. Tribe.
While I was pregnant with Rory (Aurora), I had the opportunity to write a novella "Palms Up" (Black Hill Press, 1888.center). The narrative is given through a series of letters from a mother to her unborn child. I've continued that model on my online profile @ariannabasco__.
Dear Kids,
Being content with your life isn't about settling.
It's about exercising happiness.
Love, Mom
PS. Because 'despair' and 'lack of' is addictive. Be careful not to get caught up in that. Because when those good things and good people come, you won't know how to appreciate them or recognize them. How could you if you're always looking down?
PPS. All's I'm saying, boos, is give yourself permission to be happy today.
Please tell us about BASCO HOUSE | Palms Up Academy.
BASCO HOUSE | Palms Up Academy.
My brothers and I are in the process of obtaining a space for an arts hub in Filipinotown to highlight the area as a destination and preserve our heritage. We hope to serve the community with programs for all ages, unique workshops and classes for the arts and open our doors as a live music venue and theatre.
Meanwhile, I am partnering up with SIPA (Search to Involve Pilipino Americans) as a temporary home to begin building Palms Up Academy starting with RECESS Open Mic and a Performance Class.
As a family, we have helped pave the way for faces and voices like ours to gain more visibility.
-Derek Basco – The First Purge, How to Get Away With Murder
-Darion Basco – Blood Ransom, The Brady Bunch
-Dante Basco – Hook, voice of Prince Zuko, Avatar
-Dion Basco – City Guys, Race the Sun
-Arianna Lady Basco – A Story of Worth video series, formerly of band Swahili Blonde
We have contributed our talents to the film The Debut, travel docuseries Balikbayan Project, The Museum of Tolerance, FPAC and countless other organizations throughout the years. We have held space for DPL (largest and one of the longest running poetry venues in the country co-founded by Dante starting in our living room), Speakeasy, We Own the 8th and Our Mic.
What sets us apart is our experiences in this town, and we want to pass on that baton.
If you had to go back in time and start over, would you have done anything differently?
What would I have done differently? Nothing. I believe in the process. I believe in alignment.
Haiku:
Be the better you.
The right people will show up.
The wrong will fall off.
(except from Palms Up)
Pricing:
Contact Info:
Address: 3200 W. Temple St.
Los Angeles, CA 90026
Phone: 310.737.8273
Email: palmsupacademy@gmail.com

Image Credit:
Somlit Inthalangsy, Ivelisse Photography, Colossal Photos, Kristin Burns, Vanessa Viola Photography
Getting in touch: VoyageLA is built on recommendations from the community; it's how we uncover hidden gems, so if you know someone who deserves recognition please let us know here.