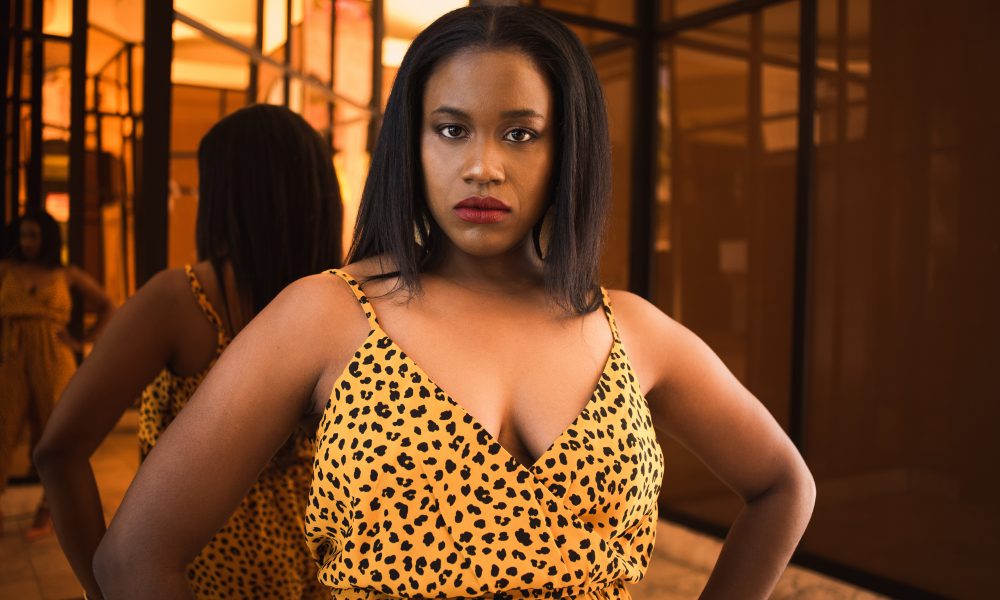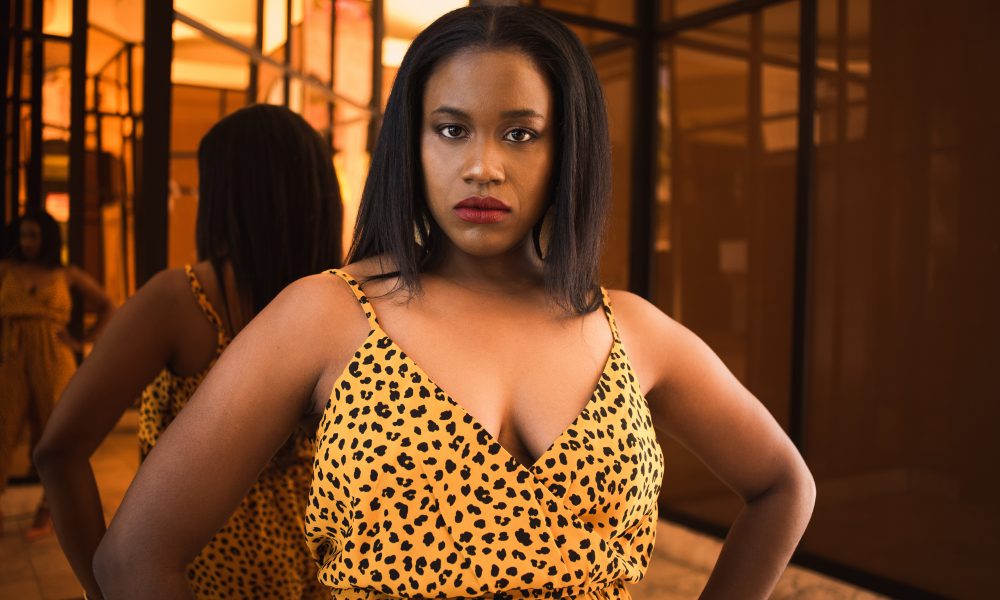 Today we'd like to introduce you to Anika Ray.
Anika, can you briefly walk us through your story – how you started and how you got to where you are today.
My journey starts early as childhood. My mother, grandmother, and other relatives shared beauty secrets and created homemade recipes for their hair and skin, with a combination of store-purchased items. Natural reliefs were used throughout my household; from breaking the leaf of an aloe vera plant for a scrape to blending natural oils in hopes to clear acne for a photo day. As my skin became more sensitive and prone to dryness as I get older, I felt forced to spend tons of money trying to use other items to fix my issues. I found that this is an issue for many, mainly because of work, schedules, school, home life, and so on–which were all issues I faced which resulted in me taking less care of myself as well.
The birth of Brooke Blaze begins in early spring 2014 in Chicago, Illinois. I sold already-mixed beauty items along with safer cannabis accessories. In my previous experience in retail and industry trading, I was able to source and find vendors for my supplies and goods. I started selling more cannabis accessories than beauty products so I shifted my focus. Many sales were among my friends and family which then extended to their friends and others. I started an eBay store and immediately started selling my items online. Within one month, I had made back what I spent on purchasing goods and also made a small profit. I felt at times sales grew more than what I was expected to handle. Sometimes I ran out of products, and I sometimes didn't know what items I could be offering my customers, I just knew I had to sell when I received a request.
That same summer in 2014, I graduated with my Master's degree in film, I married my fiancé and moved to Los Angeles. With all of the movement happening in my life, I had to pause Brooke Blaze indefinitely. Over the next few years, I learned more about ingredients used in foods and beauty products which at times included fillers and harsh chemicals. My next issue was moving to a different climate and now experiencing challenges with not just my skin, but with myself. I was so invested in getting into the film industry and working, managing my home life, marriage, and family, I didn't leave any room to take care of myself. I grew up in a family that was very driven and hard-working in which I took on that persona. Over some time, I started experiencing ailments that began to slow me down in life.
A doctor suggested to me to do small self-care rituals for myself at any point in the day. Whether it was reciting to myself a positive mantra, meditating, grounding myself, or anything—I was to own a moment for me. At times, it was hard, I was unable to focus, stay still, but I tried, and eventually, I started to care for myself more and more. I took the advice of a few friends and coworkers to purchase some self-care items like bath bombs, expensive shower gel, and even a gift set.
As I visited stores, I found these beauty products to contain ingredients from animals, manufactured ingredients, harsh solvents as alcohol, butane, and more. Becoming very frustrated and defeated, I tried to create these items on my own with the products I had in my bathroom and kitchen. My history of using essential oils, natural ingredients, and growing plants with my family, I already knew how to use these items. I also contribute my love for chemistry, physics, and overall science, I knew how to combine and mix ingredients safely. I started with a batch of bath bombs in which I passed out to close friends and family to try. Great relaxation! I received such positive feedback including this was now one of my favorite ways to relax and unwind.
Over the next few years, I created more and more natural items with minimal and safe ingredients. I sourced new vendors in Los Angeles and closer to my location to work with. I spent less and less time away from working on natural products, but still dedicated as much time as I could, an hour, a day, if any. In 2019, I found myself back in a familiar space—suffering from stress and not maintaining a balance in my life. In 2019, I spent over half the year recovering as a result of my health declining and then understanding and managing chronic anxiety. Finally slowing down in my life, I was able to appreciate and love myself enough to care more for me. This was practicing self-care, setting clear boundaries, goals, and deadlines for myself; which inspired me to take life at my pace through positivity, care, and empathy.
In the fall of 2019, I came across an old Brooke Blaze business card, an original card from 2014. I held the card for half that day. I realized how much fun I had selling products, educating people on how to use the items, recommending beauty and wellness tips, and the list goes on. Over those next few days, I reflected on Brooke Blaze's past, and just the odd idea of maybe starting up this idea again. I presented my idea to one of my close friends and right away she was on board and told me to start up the business again. I realized at this point, I had a business plan that was complete, logo mock-ups, product research, and information, these items just needed an update to reflect the current times. My friend and I agreed to become business partners and started researching, developing, and updating products. In November 2019, we agreed to start the company and open our online store by early 2020. We conducted more research and began purchasing goods and raw materials.
I was on track with my team to open the online store by spring 2020, I was excited and nervous. The preparation for six years finally felt as luck met my preparation and created an opportunity. While building towards our online launch, we were caught off guard, realizing the ramifications of COVID-19 starting in February and March. This created a great hit to our supply chain in which I had to make a quick decision: close Brooke Blaze indefinitely again or continue with the launch. I decided to continue with our launch, but I was able to source needed items such as hand sanitizer, toiletry, and hygiene items that I could offer for sale.
In mid-May, I was able to launch the online store for Brooke Blaze. Upon launch, we were able to give away free Brooke Blaze safety, hygiene, and wellness products to Essential Workers. These workers either faced stress or hardship and were able to benefit from free products to continue their hard work and dedication to uncertain times. Currently, we have shipped orders to over 16 states via word of mouth and social media marketing.
We're always bombarded by how great it is to pursue your passion, etc – but we've spoken with enough people to know that it's not always easy. Overall, would you say things have been easy for you?
Launching a business during a pandemic has shown its challenges. I felt it was imperative I launched and sold items many were unable to find to stay safe. I saw many of the cries and frustrations online among my friends and others, I wanted to step to the plate and do something. It has been easy for me to purchase some of these items in large bulk to sell to others at a competitive and desired price and making more items available to the public. However, ending or slowing down of supply chains of retailers and suppliers makes this harder to stay on track for product deadlines, promising items to customers promptly, and keeping prices consistent or as low as a company can.
Making decisions as a business and as an empathetic human in business at times may conflict. During the pandemic, more often than times, my team and I have financially contributed to our customers to provide free items, giveaways, and free advice to help with the times. This may not be the best practice for business, but I started this company initially to help people. I am grateful my team and family have helped me carry out this task especially during this needed time for many.
Finally, a challenge that has stayed with me since the beginning of this business is being an African-American woman and business owner. Unfortunately, I have faced prejudice and discrimination among business owners when trying to conduct business or gain a new vendor. I've been shouted at the front door, put out, ignored, and the actions go on and have continued. When I feel defeated, I think back to the reason why I started Brooke Blaze. I wanted to create a space where all are always welcomed, as I knew how it felt first-hand not being welcomed or accepted. Obstacles such as these are always daunting and frustrating, but I reflect on my work, hoping it changes that same feeling for someone, to instead make them feel included.
So let's switch gears a bit and go into the Brooke Blaze story. Tell us more about the business.
Brooke Blaze is a luxury branded beauty, wellness & home company. I am the owner of Brooke Blaze. I oversee business operations and long-term goals. I specialize in the chemical formulating of our products and create the graphics and video content for Brooke Blaze.
I created Brooke Blaze with the intent to be inclusive to all. I want people to have access to natural product information, know and practice ways of self-care, and to stay informed of advancements or determining trustworthy information given in the various industries such as Beauty, Wellness, and Cannabis.
We use minimal ingredients to minimize skin and allergic reactions, create small batches to avoid waste, and use recycled and natural materials to reduce our shipping emissions and carbon footprint on the environment. We have set apart to inform others about our products and compare to some name-brand items that use fillers and adverse ingredients. It is unfortunate that some items are either manufactured with quantity in mind and not the consumer. Upon my research, I've found for fillers.
I've frequently practiced vegan & vegetarianism until fully converting over in 2017. I've researched food additives, fillers, beauty chemicals, artificial ingredients, and more for 20 years, as this was also a practice with my immediate family as a child. I wanted to incorporate this lifestyle into the practices and values of Brooke Blaze. I want to not only create a company, but I want to keep people and our Earth at the forefront of my efforts and of importance for all.
We identify the fact African-American communities and other underserved communities may not have access to information on self-care or the availability of natural products. We hope to acknowledge and provide resources and support to these issues in the way of education, financial, and more.
Has luck played a meaningful role in your life and business?
The second time of launching the same business has felt like a long streak of luck. I am often reminded that this time I was prepared before launch. I share the advice to others, to prepare for launching a business first. By creating a business plan as my road map, taking my time in building this business, forming connections over the last several years, and always educating myself has set me up greatly for heading this time into business. My luck started when I took the risk of launching this business and saw the opportunity to enter the online retail space. There were times I was nervous, afraid I made the wrong decision but being prepared as I was made me well-versed in several areas of the business.
From previous experiences, I found how being prepared has helped me. I took this same tactic when I relaunched Brooke Blaze. Having a great team to believe in me and to be comfortable with taking a risk as investing and launching a business is all the luck I've needed to move forward.
Contact Info:
Website: www.BrookeBlaze.com
Email: info@brookeblaze.com
Instagram: @BrookeBlazeBB
Facebook: @BrookeBlazeBB
Twitter: @BrookeBlazeBB
Other: @anikaray_ (Instagram)

Image Credit:
Kristina Subsara
Suggest a story: VoyageLA is built on recommendations from the community; it's how we uncover hidden gems, so if you or someone you know deserves recognition please let us know here.