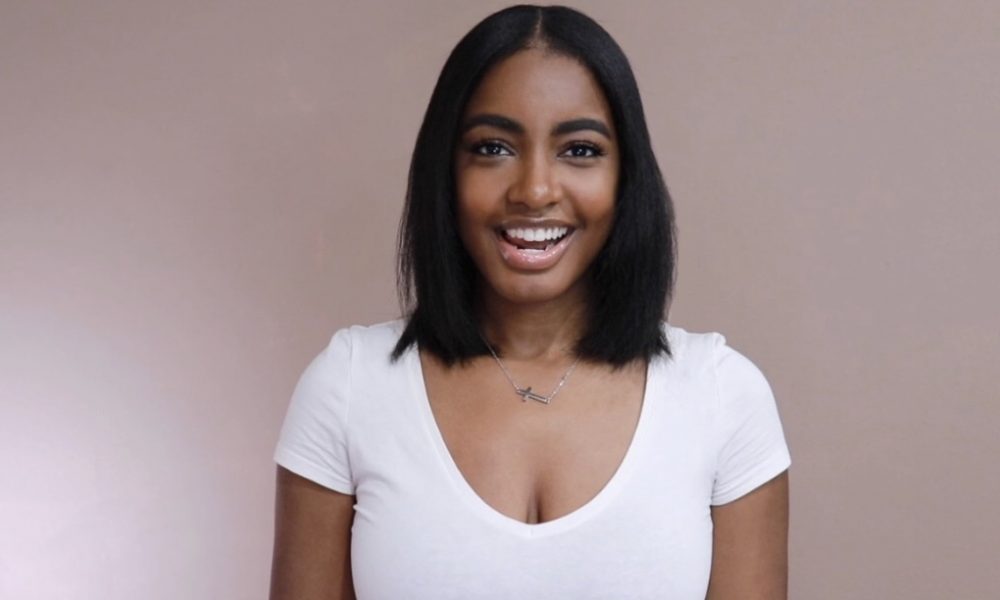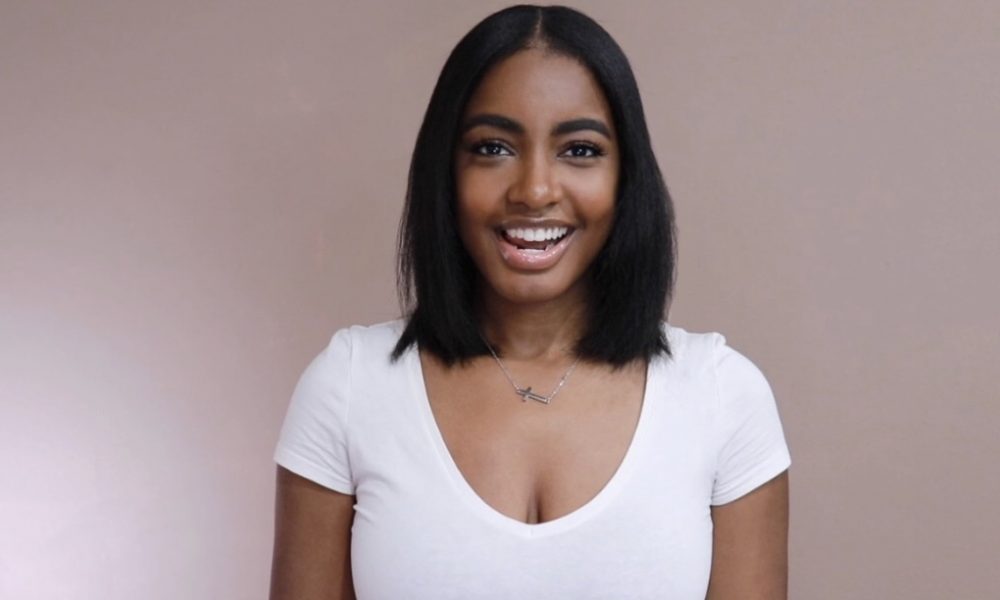 Today we'd like to introduce you to Alexis Damita.
Alexis, please share your story with us. How did you get to where you are today?
I am an actress. I also enjoy writing, modeling and singing (especially depending on the beats and sounds it can be very therapeutic.) I'm from The Bronx, NY, but please you can call me Lexy. I always knew I wanted to be an actress since I was a child, however everything is always much easier said than done. I had excuses, a lot of distractions and some feelings of uncertainty. One of the feelings of uncertainty was acknowledging that I did not want to feel within myself, that I had to pursue a career from my studies in school. In high school, I majored in human resources; in college I majored in business administration and I later switched to communication studies.
The main objective in acting for me is being able to relate to that person and or thing. I grew up on TV sitcoms like "One on One, That's So Raven, Girlfriends, Sister Sister" and the list goes on alongside movies. Once vulnerability is expressed you're bringing people closer to one another. Whether you're going to the movies or you're simply binge-watching from home, you want to feel connected and captivated. You want to feel that people have endured similar emotions, obstacles and more.
In 2015, after my birthday is when I seriously decided to start pursuing my career as an actress. I didn't know where to start at first. I had so many thoughts and ideas racing through my mind. The first important thing I did believe to do was to enroll in acting classes. I attended T. Schreiber for Film & Theatre; classes for me were every Saturdays and Sundays. I was also working five days a week and this was all so new to me. I needed headshots ASAP and more pictures so when I did get in front of casting directors and producers, they could get a sense of who I could potentially play as a character. Can you just imagine this is all awhile maintaining my daily bills, food, savings, and money I can just use as I go? That's when I started back working more than one job to maintain everything.
I am a firm believer in God and so I pray about everything. I was still trying to figure myself out, life and my career as a newly aspiring actress. As shy as I really am of a person, I decided to attend my very first showcase by myself. I wanted to ensure this craft of mine was something I was ready to commit to passionately. I dared myself for the very best interest of my heart. I received much love, support and encouragement; that alone boosted my confidence. I then attended the same showcase again and this time with my mom as my biggest supporter. The following year I submitted for a role on Fox's Empire and I was contacted by the casting director to audition. I would end up having to inform them that I could not make it. They needed me to be in Chicago the very next morning and I had no one to come with me; I was anxious. I submitted myself again for Empire. I flew to Chicago the next morning and auditioned for Mario Van Peebles. Unfortunately, the scene was cut but the experience alone disciplined me enough to keep going.
Fast forward to 2017, I'd become much more familiarized in the direction I needed to go in. My resume regularly updated, I started socializing more outside of my comfort zone by attending networking events. Quality over quantity— I came across this amazing photographer on Instagram who until this day, I go to for everything. I always wanted to attend The American Black Film Festival (ABFF) for so many great reasons. I met so many wonderful actors, actresses, entertainers and the founders of the festival in 2018. I was beyond ecstatic when I met one of my favorites, Ryan Destiny. She is truly a jack of all trades; a genuine sweetheart, humble and gorgeous. When speaking to us during her segment, I became much more inspired when she shared that she's still developing as an artist and actress. I met some of the coolest and like-minded people there, until this very day we're all still very good friends. I am grateful for that.
Great, so let's dig a little deeper into the story – has it been an easy path overall and if not, what were the challenges you've had to overcome?
No, it definitely has not been a smooth road. Anything that's worth having and holding on to takes consistent effort and sometimes even difficulty.
I knew I wanted to attend The American Black Film Festival (ABFF) again in 2019. During that year, a lot had changed for me. I had just moved into my new place, a different job path, alongside my other two jobs and constantly looking for newer opportunities to advance in my career— acting. It is inevitable that with all of those blessings… I struggled and I been through a lot.
From previous experiences, I always kept in mind that just because I did not succeed the first time did not mean I should not try again. I entered the Star Project competition again created by the ABFF. I thought to myself "What can I do differently this time? How?" I read and played with my lines from different point of views, rehearsed everyday and critiqued every part of it and myself. After some time when the deadline passed, I was informed that I was one of the four finalists. The journey and experience of it changed my life; my faith especially.
I am adamant about preparation in advance, everything came about so quickly and with so little time. I managed to rearrange dates for a vacation that was a week before and during my traveling as a finalist. NOTHING was going to stop me. When I say nothing, I literally meant it. I found a place to stay at the last minute once I landed. I prayed about it and just my overall excitement, I knew everything else would work out itself in my favor as best as possible. I met three other fun amazing talented actors (the other finalists) along the way, my soul was being fed so gracefully. From the studios, directors, producers, the other actors and just the purpose of everything, I never wanted this to end. I had the pleasure of meeting and working with Sue Hamilton (Sue Hamilton Studio) and her slogan is: "HAVE FUN OR QUIT!" — I definitely did have fun and her words will always be in my back pocket.
After returning back to work for just a week since LA, I then went on my vacation shortly a week afterwards. That is when I received the call that I was The 2019 ABFF Star Project Winner. Everything continued to transpire so quickly, I was so overjoyed, I didn't know what to do with myself. Right after my vacation, I was headed back to the ABFF. I was once again experiencing the excitement all over again and with a plus— in honoring my accomplishments. The day before the last day of the festival was the award ceremony. The ceremony started off first with me receiving my Star Project award, where I was then announced in front of my friends and hundreds of people. Some of these people are people I've looked up to and watched on TV as a child. Standing up, applauding and cheering me on… It was truly an emotional and monumental moment for me. It felt so surreal. I am amazed until this very day and I will forever always be. It also reminds me that I have so much more to learn and constantly achieve.
My sacrifices and struggles have made me who I am today. I am much more appreciative and strengthened. It has also helped me to understand that true happiness is not fulfilling every pleasure and getting every outcome to which you had in mind. You have to take risk, growth is never found in comfort. That's a different type of strength. In the Bible, in Luke 16:10 it says: "If you are faithful in little things, you will be faithful in large ones." God knows my purest intentions. Great things have and will continue to come into fruition for me.
Do you look back particularly fondly on any memories from childhood?
My childhood friends, where I grew up, school, camp, it's so many great memories to look back on. I would most definitely have to say every and anything to do with my mom. She gave me life which is the greatest gift anyone can ask for. My mom is my best friend, my other half, my everything. I remember when we use to wear matching outfits on Easter, take walks in the parks, go to the movies and take a lot of pictures, cook, play video games, shop and so much more down memory lane. I was not without her love. I love you mommy! I promise I got us, you deserve the world and more immensely, thank you 🙂
Any shoutouts? Who else deserves credit in this story – who has played a meaningful role?
To my Grandma Mary, I love and miss you dearly… May each and everything about you always remain in spirit and closely to my heart. Please rest peacefully. ❦
Contact Info:
Email: alexisdamita@gmail.com
Instagram: @lexydamita
Suggest a story: VoyageLA is built on recommendations from the community; it's how we uncover hidden gems, so if you or someone you know deserves recognition please let us know here.