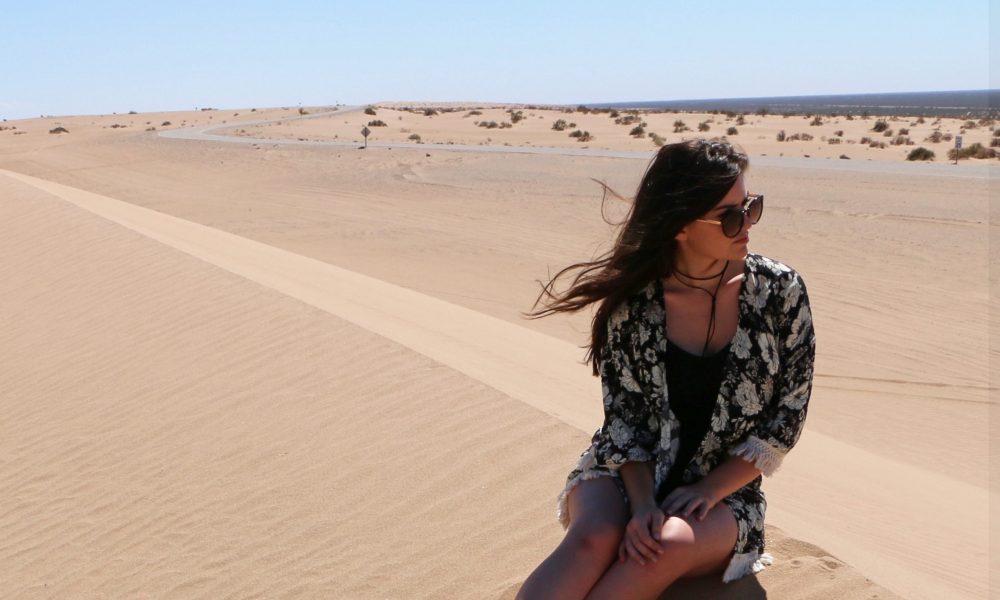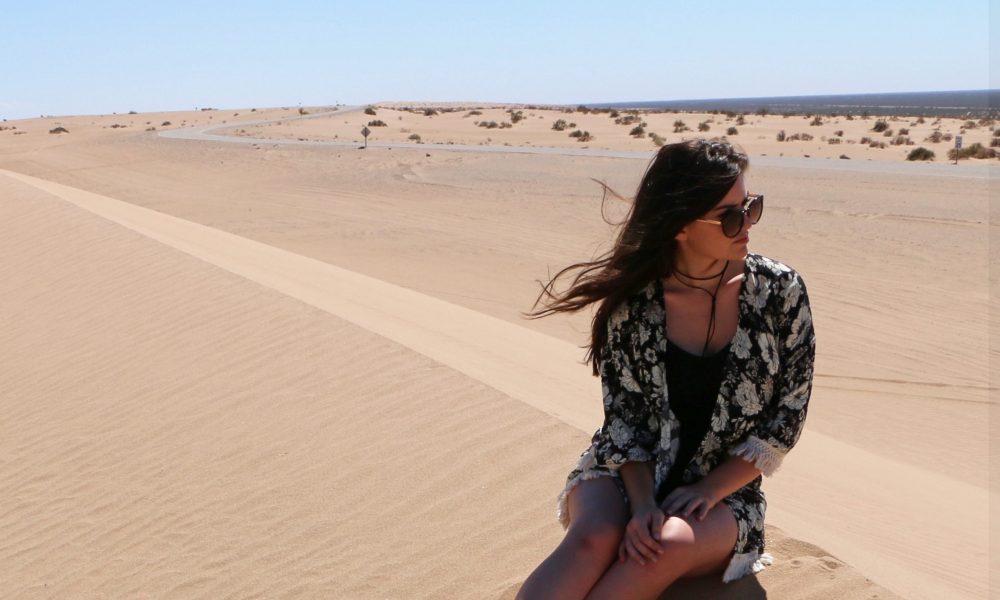 Today we'd like to introduce you to Leah Perrino.
Leah, please share your story with us. How did you get to where you are today?
Ah! Where do I begin? I've loved art, photography, design and music for as long as I can remember, and I developed a great and unexpected passion for journalism in college. My dream job as an art director of a magazine became more and more clear. I moved out to Los Angeles from Ohio after college and immediately fell in love with the city. However, I felt a bit lost. I was having a hard time finding a job as a designer in journalism, and I felt extremely limited creatively at my first post-grad job. LA was (and still is) so incredibly inspiring to me. I couldn't believe all the passionate people around me creating every single day. One night, I was at a party meeting so many creative and talented people, and it all just clicked. I wanted to capture all these stories and create a platform to share them. I was finding that all these individual unique stories make up the larger ever-changing story of Los Angeles and that I could combine this intense love for my new home and all my other passions into one entity. And just like that, Asymmetric Magazine was born. I wanted to create a place where artists could be free from the hampering of reviews and criticism and simply be. I wanted to create a community of support and love, all the while capturing the movement of today's art and music scene. I wanted artists to be able to speak in their own words, which is why from the beginning, I've only ever published Q&A's instead of solely write-ups. There's something so beautiful about reading someone's raw words – like you're part of the conversation. I quote this all the time, but I really can't say it better myself: "I only wanted to find great people and let them be themselves." -Andy Warhol
As a journalist, it's my job to find a story and bring it to the people. And as a designer, it's my job to tell the story through visuals – to package it up in a tangible piece of art. I launched the first issue of Asymmetric July of 2015 and had no idea where it would go. It started solely digital and then moved to print by the third issue. It's backwards, I know, but print is what I grew up on and studied, and I'll just never let it go. Over the course of three years, I've published eight volumes of Asymmetric – five of those eight in print. I've also been growing Asymmetric both in content and audience, all the while creating a space and creative outlet for myself to thrive through all the design work involved.
It wasn't until recently that I decided to take Asymmetric in the direction of events. Being an art lover in LA, I often find myself at galleries and exhibits. Over time, I began to notice how both inaccessible and unapproachable art can be sometimes. I was always frustrated that galleries were only open during the days/hours of my day job, and when I would go, it would often be quickly walking through a sterile, quiet space by myself. While I think there's significance to the introspective nature of those experiences, I just don't think that's what art is about. Art is meant to provoke conversation and inspire action, so I wanted to take the concept that was already in place for Asymmetric and bring it to a physical experience. My goal is to host events that encourage community and engagement and create an atmosphere – like a party. I curated my first two-night art event this past April at the illustrious Substrate Gallery in Hollywood with the help of a local artist and good friend of mine, and it was such a blast. The show, named Introspect, was based on social and political issues, and it featured 18 incredible local artists who displayed a beautiful array of perspectives. The event also had live music both nights, as well as a bar to create that party-like atmosphere. I couldn't have been more ecstatic with the crowd and the many great conversations that were started over the art. I'm still on cloud nine over having the opportunity to bring a lot of really awesome people together.
To complement the show, I published a thematic art book that includes artwork from the show, as well as interviews with all the artists. It's sort of a hybrid between an issue of Asymmetric and a coffee table book. I'm so excited to plan Asymmetric's next art event, and I know there will be a lot more shows in the future. I also plan to continue to publish Asymmetric Magazine's regular content on the web and in print issues, plus incorporate even more music and interactivity.
During the development of Asymmetric, I've also been exploring different avenues of my personal work. Since I'm constantly meeting new artists and musicians, my inspiration is endless. I recently took a deep dive into my passion for personal writing, and I've found an amazing outlet within it. I "released" (via social media), two series that I'm really stoked on right now!
I have so much more in the store for Asymmetric and my personal work so stay tuned. 😉
Overall, has it been relatively smooth? If not, what were some of the struggles along the way?
I think the biggest challenge was (and still is) trying to get people to care about what I care about. Nowadays, everyone is in their own perfectly curated social media world, and I found it to be difficult to get Asymmetric on people's radar and give these artists and musicians the spotlight they deserve, and more importantly actually make an impact. I tried to forge Asymmetric into already existing places and would be disappointed if it didn't work out. I was discouraged and intimidated by all the processes and standards in these industries. We often forget that we have the power to create our own spaces for ourselves and our work to flourish. I felt like I didn't "belong" anywhere creatively, so I created Asymmetric. I'm hoping by exuding passion and love for what I'm doing and for the artists I feature and people around me, it will attract like-minded individuals with the same love and passion, and I can continue to grow this amazing community. You need to build the community you want to be a part of. If you're not finding your dream job, you need to create your own dream job. If you don't like the gallery structure or convoluted nature of existing art events, throw your own art parties. It's so important to understand what you're truly capable of.
Another major piece of advice I'd give to anyone starting their own thing is to be completely open to where it goes and most importantly, be patient. This is huge for me because I tend to be a very impulsive and emotion-driven person. There was a period of time since Asymmetric's birth to now that I felt very unmotivated and unsure of myself and what I was doing. At the time, I thought I might be losing my spark and passion, and it was heartbreaking and confusing. This happens, so don't be hard on yourself. We can't be on all the time. I learned that the best thing to do is to take a break–be easy on myself. Don't question it. Forced passion isn't passion at all; it's a surefire way to burn out and resent yourself and everything around you. Explore other interests and curiosities. See if it fuels something old or sparks something new. Act on every spark of passion that comes along. I discovered that I wasn't losing interest in my passion, but my passion was just evolving. So, be open to where it takes you. If someone told me two years I'd be planning events and curating shows, I probably would've laughed. I didn't know the first thing about planning events, but I figured it out and was able to stay true to myself and the reason I started Asymmetric. Now, I've never felt more like myself. I truly believe all of your interests – all of the pieces of yourself – will find their place and will connect and build to become something so uniquely yours. Oh, and break all the rules in the process – I love breaking rules.
What kind of work do you do?
Primarily, I'm a designer. I studied graphic design and visual journalism, and my background is in photography and print design. My "baby" is designing print issues for Asymmetric. My style is very bold, yet clean and minimal. I love oversized everything, and I'm a big typography nerd. I'm inspired by Swiss graphic design from the 40s and 50s, as well as modern art from 1950s on–I'm a huge pop art and Warhol fanatic. I've been known to have (borderline uncomfortably) long conversations about fonts and paper weights. If you know me personally, I've probably made you feel the paper of everything I've ever printed. I designed all the branding for Asymmetric, which is mostly black and white photography and bold, minimal typography. In terms of the art show, I loved branding and designing the whole thing–from the logo to promo graphics to press kits. Secondly, I'm a writer. I have a deep love for journalism and storytelling that has gone beyond the design elements of page layouts and typography. I love capturing stories and writing my own. Outside of Asymmetric, I write short essays and poetry. I found my true "voice" within writing and have been able to express myself in ways I never thought I could. Design and writing go hand-in-hand, and I'm so happy I've been able to connect the two to create many personal and professional projects.
Were there people and/or experiences you had in your childhood that you feel laid the foundation for your success?
I grew up in Ohio and living in Los Angeles is still such a dream to me. When I was in Ohio, I always knew I wanted to get out, but moving and starting my own thing seemed so unattainable. I'm so grateful to be here, and even after five years in LA, I still find myself with the same fire I had when I packed my car up and moved across the country. I act on this curiosity and energy a lot. I look at everything in a wide-eyed way, which has shaped a lot of what I've done and how I approach new stories and features. Moving to a place where the energy constantly fuels me and the people and environment constantly inspire me has changed my life.
Growing up, I was always exposed to art and photography, which definitely shaped my interests and career choices. I immediately developed a passion for visual art through shooting film photography and developing my own photos in a dark room starting when I was 15 years old. I fell in love with the work of many famous artists: Richard Avedon, Andy Warhol, Irving Penn, Annie Leibovitz, Mary Ellen Mark–just to name a few.
In college, I began designing for my college's campus culture and lifestyle magazine, The Burr, and soon became the art director. This was my first introduction to a fully-functioning media outlet, and I owe everything I know to that tiny publication. I was able to further develop my design style and watch a magazine form from planning to production, collaborating with writers, photographers, and illustrators. A team of creatives can do some really powerful things, and I got to see that firsthand. To this day, I still think of my all-nighters in The Burr office as my "happy place".
Pricing:
You can purchase Introspect the art book for $25 at asymmetricmag.com
I'm happy to say all print issues of Asymmetric are sold out, but you can snag a digital copy of Volumes 1-8 for $3 each at asymmetricmag.com
Contact Info:

Image Credit:
Veronica An, Linda Wang
Getting in touch: VoyageLA is built on recommendations from the community; it's how we uncover hidden gems, so if you know someone who deserves recognition please let us know here.