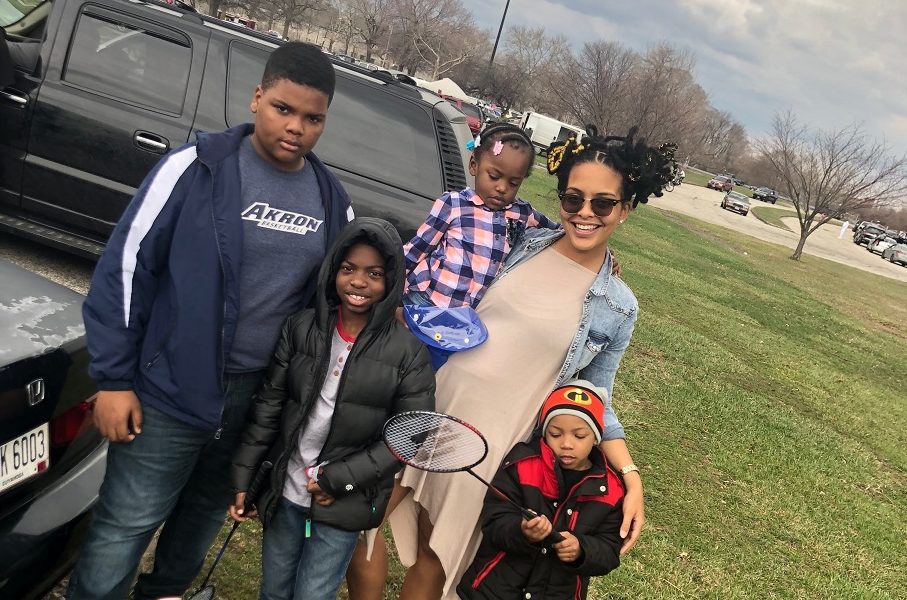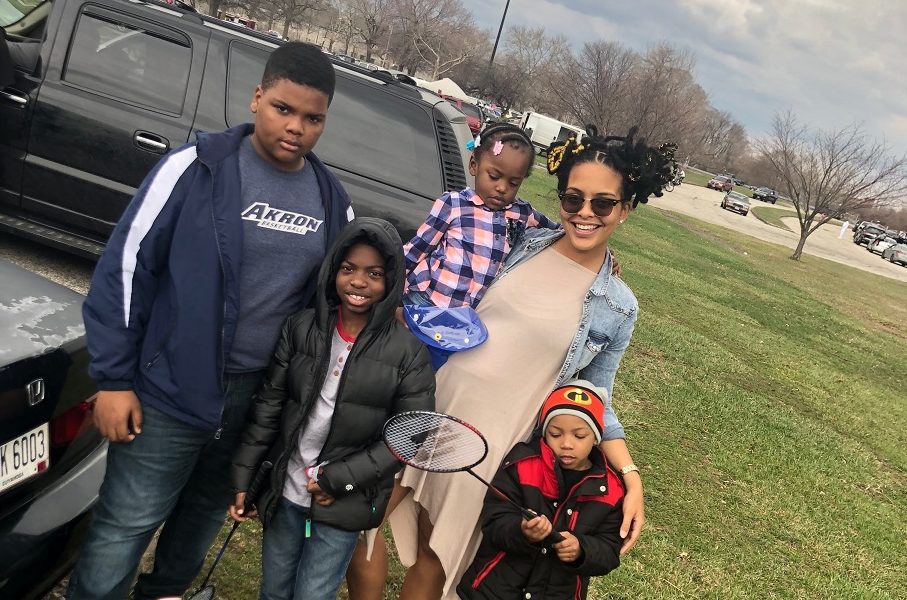 Today we'd like to introduce you to El Jay'Em.
Hi El, we're thrilled to have a chance to learn your story today. So, before we get into specifics, maybe you can briefly walk us through how you got to where you are today?
Hmm, my story. That's a tough one for me. I normally don't like speaking about myself (lol) it feels a little weird. However, I was born and raised in Cleveland, Ohio. I went to Hampton University for my bachelor's where I graduated in the top 10 of my school in 2011. (S/o to Onyx 8!) After graduation, I took a gap year in real life after college and learned that my degree was nothing more than a nice mantle piece because I didn't have the job experience to back it. "Welcome to limbo after college" is what a sign should have read. During my gap year, I waited tables for two years and worked other jobs that were not in my degree field. Then I heard the song ALL ME by Drake and that launched me into my modeling career, which took me to Washington DC, where I also earned my Master's from Georgetown University in Public Relations. While attending Georgetown, I worked as a licensed teacher in charter schools. Being a teacher introduced me to the world of social justice because I witnessed the negative impacts of not having structural and cultural support in the community. I saw firsthand the negative impacts of food & literacy deserts through the minds and stomachs of my students.
That inspired me to launch a literacy campaign called Bookapalooza, and partner with We Act Radio. That literacy campaign grew and turned into bookstore called the Charnice Milton Community Bookstore housed in the famous Bus Boys & Poets in Anacostia DC. Shortly after, I joined the We Act Radio family as a new radio personality and Jr. Partner. I then participated in the MS. Black America pageant and was crowned Ms. Black America DC. During my reign, in 2018 I founded Speakezie Go Hard a cultural entity that provides conflict resolution to victims of violence through art therapy. Speakezie has serviced over 15k with healing vibes for almost three years. Speakezie is impactful because it directly targets the trauma and heals it with art therapy. Speakezie allows for individuals to be unapologetically authentic both on and off stage. Now Speakezie takes place in both DC and Cleveland Oh as of 2021. And that is my story and I'm sticking to it, lol.
Alright, so let's dig a little deeper into the story – has it been an easy path overall and if not, what were the challenges you've had to overcome?
HELL NO!
Without pressure, the diamond will never form…..right.
Throughout this whole process known as life, I had to realize that if I defined my own success and didn't compare myself to others, I would flourish. The struggles I have experienced are people seeing my light and viewing me as a threat versus a teammate. I have struggled with people judging me on how I look and before I speak, I still deal with that a bit if the work circles I enter into are unaware of my reputation and the community work I have done.
However, the real challenges I faced were internal challenges. Such as developing an Unyielding belief in myself, defining my own worth, not questioning it, and trusting the process even during the blurry foggy confused aka wtf am I doing moments. So yea challenges exist, and anyone saying they haven't had challenges and experiencing all glory is a damn lie, lol. The key to challenges is about how you handle and react to them, not about how many you experience because challenges are going to happen. As my uncle says "if there one thing you can count on is for something to go wrong." At the end of the day, the world will never tell you to increase your value or raise your prices. That my friend is solely up to you and how you define yourself.
Thanks – so what else should our readers know about Speakezie Go Hard?
In History, a speakeasy is a hidden establishment where guests can have the experience of discretely engaging in a Prohibition Era experience.
The community's SPEAKEZIE is a cultural experience centering on the talent of artists, poets, and musicians to combat racial injustice and trauma through art therapy in communities where Black people and people of color are impacted.
Founded in 2018 by Eljayem, Speakeze…Go Hard has become a cultural movement in Washington, DC combating racial injustice and gun violence by providing a platform for community members to use music, poetry, and artistic expression to entertain and heal the community. Since its conception on September 28th, 2018, Speakezie has had the privilege to serve over 15 thousand individuals in the SE Washington Anacostia area, has brought awareness and raised funds for over 25 social justice issues, provided conflict resolution through the use of art for victims of gun violence. Speakezie utilizes live art, live music, bands, poets, emcees, hip hop artists, actors, independent films, and other expressive art forms to provide high-impact conflict resolution and trauma relief through restorative justice practices.
Our program centers on restorative justice, trauma relief, and conflict resolution to victims of violence through the use of art therapy and seeks to bring awareness, pride, and inspiration to each view, participant, and audience member. Each month, Speakezie…Go Hard hosts a show at We Act Radio in Washington, DC, and fills the space with individuals from all around creating a diverse demographic reach from ages of 18-70.
Speakezie has been in existence since September 2018 and seeks to bring awareness and fill the gap in the lack of support and resources for the aftermath of violence. The result of which blooms trauma and destabilizes communities of color economically, socially, and culturally. Speakezie's vision is a multiracial world, a democratic society, free from trauma, oppression of all forms, and exploitation, in which people and communities of color thrive with power and purpose. To the untrained eye, Speakezie…Go Hard may appear to be your every day, popping up every month, run-of-the-mill open mic. However, upon your first vibrational encounter, you see and feel the difference. Speakezies' open mic strategy builds relationships with talented local artists to reestablish and strengthen internal community relations and ties to encourage healthier residential environments. Speakezies' organizational structure is composed of an Executive Directors team, board members, and sponsors. Speakezie produces power at the grassroots level by utilizing strategic communication to influence public opinion on issues of race, democracy, and social justice. Speakezie…Go Hard is a 501c(3) with an annual fundraising budget of $75k.
Donations and love made in the areas below allow us to provide and produce for a full year
Production Cost Include
Venue
Sound Production
Video Production
Master of Ceremony
Catering
Staff/Crew/Team
Tickets for Charity Benefactor
Speakezie is not an entity meant for capitalistic gains. Speakezie functions for the people To take action to answer a question asked by Fred Hampton (who is a victim of violence) "Why don't you live for the people? Speakezie lives for the people. Therefore we take pride in our transparency of what donations fund. Speakezie is the crown jewel of the community. We hope we have earned the pleasure of your time, remember to always Speakezie…Go Hard!!
We'd love to hear about how you think about risk taking?
What do you do when your stability crashes around you? 2017 I was teaching in DC, that's when I started Bookapalooza. When I partnered with We Act Radio that upset some of the leaders & high ups of the school. (For what reason one would be upset about increasing literacy access for black babies is beyond me, however, I digress.) Therefore, due to inside politics, I was released from my duties unexpectedly and thrown into the world of the unknown ie where is my rent coming from? I'm about to leave for Africa how am I going to still go to Africa and pay rent?. Well, the answer, with a little magic and a lot of finesse. My current situation was this……. I had bought my ticket and already paid for my Airbnb for my trip to cape town South Africa, where I was going to launch my pilot program for girls on digital footprinting and personal branding. Now I was looking to live abroad for the summer without my summer income, what was I going to do? Well, I didn't tell anybody I lost my job because you already know how that would go…..omg are you still going to Africa?…… how will you pay your rent?…..so many questions but no offers of finical help or leads to new better employment….so I kept my mouth shut, worked uber, finessed, and on June 19th I headed to the airport where I discovered my freedom. As I was standing in line reviewing how much it would cost to check my bag and the impact of that cost on my 6-week $500 budget. I checked my bank account and saw that my retirement fund (that I had completely forgotten about and no one in HR. at the time of my release had informed me about it at all) and now my $500 budget had increased to a four-figure budget. There in that airport line, at that moment, I found solitude and knowing that if I followed my soul all would be good. So I took a risk, and that risk was trusting in myself, even when reality has painted a negative type of picture. Me taking that action led to an unforgettable life-altering summer. I would not be the woman I am today without taking that risk.
Contact Info:

Image Credits:
Steven Christmas AKA Photo Steve
Suggest a Story:
 VoyageLA is built on recommendations from the community; it's how we uncover hidden gems, so if you or someone you know deserves recognition please let us know 
here.