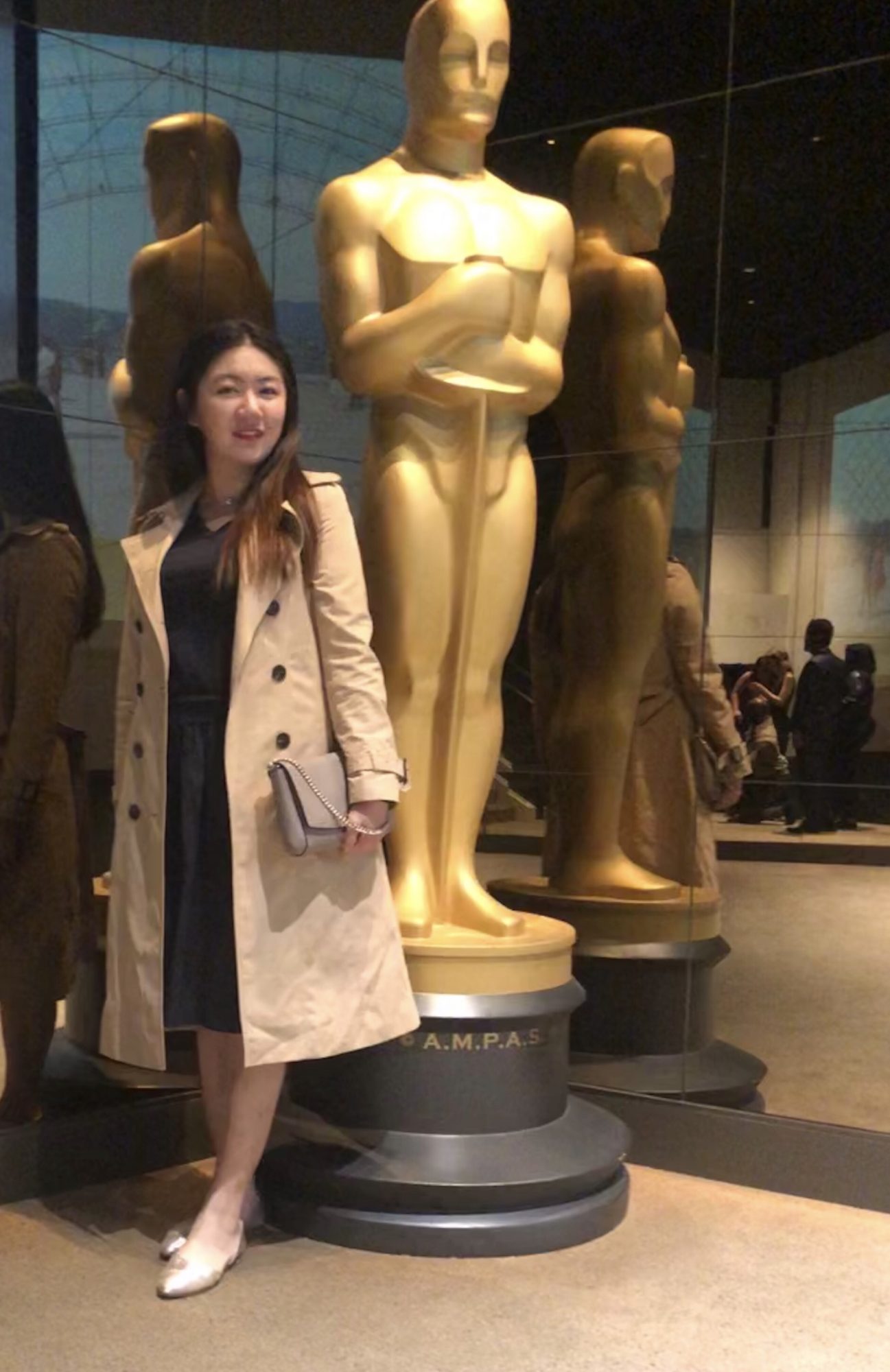 Today we'd like to introduce you to Zheyu Liang.
Zheyu, we appreciate you taking the time to share your story with us today. Where does your story begin?
In my teenage years, the word my family members and friends most frequently used to describe me was "premature." At a time when my peers were devouring animated cartoons or popular blockbuster movies on their screens, I was watching documentaries, independent, international, and art house films.
Werner Herzog's "Into the Abyss" is a film I watched during that time that really stands out in my memory. It blew my mind with both its profound storytelling and Herzog's unique approach to putting a spotlight on controversial social issues and effectively raising public attention to them. It really got me thinking deeply about how he was able to accomplish that in the cinematic medium.
Suffice to say, Herzog inspired me to consider if I could be a filmmaker who could wield moving pictures and sounds and most importantly personal stories to shed light on the complexities of social issues and promote positive changes. From then on, I didn't just watch films to be entertained, I watched them and thought about how they worked. I thought about if I could also make films that communicate my voice and bring underrepresented stories to the foreground of the zeitgeist. And I wanted to learn to showcase Asian community stories to the world and give global audiences a better picture of what life in my corner of the world actually looks like.
As such, after I received my Bachelor of Arts degree from Shanghai University's School of Communication and Journalism, I moved halfway around the world, landing in the United States to pursue my dream of being a filmmaker. I attended UCLA's prestigious School of Film, Theater & Television where I earned a Master of Fine Arts graduate degree.
It was an intense four years of study and training, but I came out the other side equipped with the essential filmmaking and storytelling skills I needed to fulfill my dream and make cinema that brings to light the complex issues and beauty at play in underrepresented communities. Since graduating, I've worked as a professional film director and editor, creating films that evoke deep-felt emotions and generate social impact.
We all face challenges, but looking back would you describe it as a relatively smooth road?
It has never been a smooth road to get here.
I have always been truly passionate about filmmaking, but it was certainly not easy when I had to make the decision to leave my family and come to the United States to try and make it in the film industry. None of my family members work in film or any art-related fields. So from many people's perspectives, starting from nothing without any industry connection or support, trying to make filmmaking a career is a very bold and risky choice. Also, as I mentioned, I'm the only child in my family so figuring out how to fulfill my duties and responsibilities of taking care of my parents became one of my biggest concerns. I had lots of doubts about whether I should persist in pursuing my filmmaking dream. Luckily I have very encouraging and open-minded parents who always love and support me unconditionally. They told me, "uncertainty in essence is what makes life more meaningful. Go for what you want and don't be afraid to make mistakes." Although they miss me, they still encourage me to pursue my dreams. I wouldn't be here without my parents' dedication and support along the way. I'm forever grateful.
After I made my choice and came to Los Angeles, I immediately encountered another obstacle. Just like many people whose mother tongue isn't English, the language barrier was a challenge for me. Especially in the context of filmmaking, this profession demands lots of collaboration and communication to execute well on a shoot, an interview, an editing session, etc. So sometimes, I found myself having a hard time expressing exactly what I wanted. Compared to English speakers, during my first year of study at UCLA, I often had to spend twice as much time and put in so much extra work to keep up with my cohort. Luckily my cohort was composed of all very nice and patient people. I want to express my special thanks to Matthew Johnson, Mengyuan Vivian He, David Marquez, Emory Gore Johnson and Robert Onyeri. It was not their responsibility, but they often spent their time helping me to overcome these difficulties, which I truly appreciate.
As for filmmaking, it's not always easy for most filmmakers. We all face similar challenges: learning how to raise funds for an independent production; how to work with a limited budget; how to coordinate crew and cast schedules; and how to handle a lot of unpredictable situations on set. It is not always fun and easy dealing with these and other challenges, nevertheless it's always worth it especially when we are working on projects we are passionate about and love.
Thanks for sharing that. So, maybe next you can tell us a bit more about your work?
Recently, I just finished directing a feature documentary, "Asian Inspirations" that showcases three influential Asian-Americans. They are Duy-Loan Le, the first woman and Asian elected as a Texas Instruments Senior Fellow, Prof. David Chu, a distinguished Research Professor at the University of Georgia and NIH Advisory Committee Member, as well as Charles Huang, the business leader of Pasaca Capital Inc, innovator and philanthropist. Told through personal stories, this, first of its kind, film not only depicts the footprint and legacy of Asian Americans but also inspires younger generations to strive to contribute to the community. "Asian Inspirations" is presented by ODK Media and Shandong Film & TV Media International and is aired on OnDemandChina, OnDemandKorea, and OnDemandViet.
Another film that I directed and edited is "Transplant", which has a special place in my heart as the stories contained in the movie remind me of the time when I first came to the United States. It is an observational and reflective doc about two rootless and tenacious Chinese immigrants, Quan and Fen, who are trying to make a home on foreign soil. Lying somewhere between a dream and a nightmare, Quan and Fen came to the United States in their 40s and faced a tenuous existence in a land that never quite feels like home. Struggling with language barriers and the difficulties of life on alien soil, they arduously try to fit in with American life and often find themselves caught between a rock and a hard place.
"The Bond", is a narrative film that I worked on as an editor in lockstep with director Jahmil Eady. It's a heartbreaking story about Aria, a pregnant and incarcerated woman fighting for her most precious connection with her baby and against a system designed to isolate them from each other. The film is based on a true story and has the potential to inform, heal and inspire change.
"Transplant" and "The Bond" resonated deeply with many people, made inroads for underrepresented communities and had strong film festival runs where they garnered both domestic and international awards. Many other films that I have worked on were also selected to screen at prestigious film festivals, including the Los Angeles Asian Pacific Film Festival, CAAMFEST, Austin Film Festival, Dances with Films Festival, HollyShorts Film Festival, Austin Asian American Film Festival, Santa Barbara International Film Festival, Atlanta Film Festival, the 16th Chinese American Film Festival, Philadelphia Asian American Film Festival, and many others.
And in 2020, "The Future of Hollywood," a short doc that I directed and edited, featuring acclaimed director Ang Lee and actress Lisa Lu, premiered at the Chinese-American Engineers and Scientists Association of Southern California's (CESASC) 58th Annual Convention.
I am currently working in post-production on another feature documentary, "Mother Love" (working title), which I directed and am editing. Grounded in cinema verité, the film is an intimate exploration of the unintended consequences of China's One Child Policy. It takes a personal and nuanced look at three one-child families that are each navigating their mother-son relationships and building towards an uncertain tomorrow for everyone involved. "Mother Love" is inspired by my own experience as I too was born and live under the consequences of the One Child Policy. The unique journey that has shaped my personal experience offers an inside and authentic Chinese/Asian storytelling perspective that fosters a further understanding of our differences and unique challenges.
Where we are in life is often partly because of others. Who/what else deserves credit for how your story turned out?
I'm fortunate to have a lot of people who have helped me along the way and I'm forever grateful to them. Besides my parents and my cohort, I absolutely must express my immense gratitude to my mentors Kristy Guevara-Flanagan and Nancy Richardson, who are two award-winning, knowledgeable and experienced women filmmakers. They have been my mentors for many of my projects and are so generous with helping me develop my career. Whenever I struggle with something during the course of the filmmaking process, they are always happy to support me and be there with invaluable advice. Their filmmaking experience, as well as the knowledge and creative thinking they share with me has helped me and, by extension, my projects tremendously. With their help. I have gone from being someone who knew little about filmmaking to who I am now; a skilled and burgeoning filmmaker, proud of the many projects I have on my plate and resume. I don't think I could be in this position without them.
Contact Info: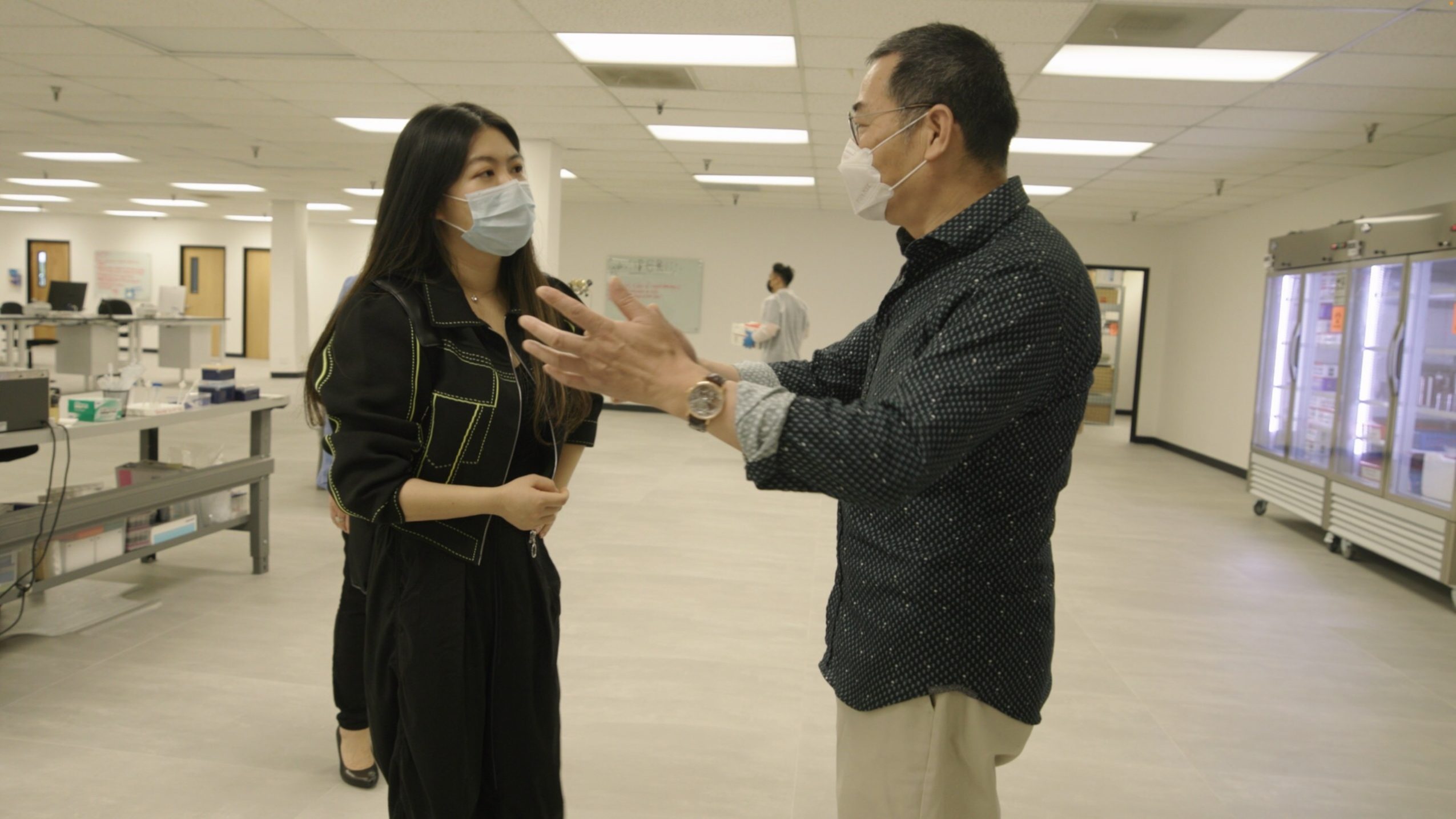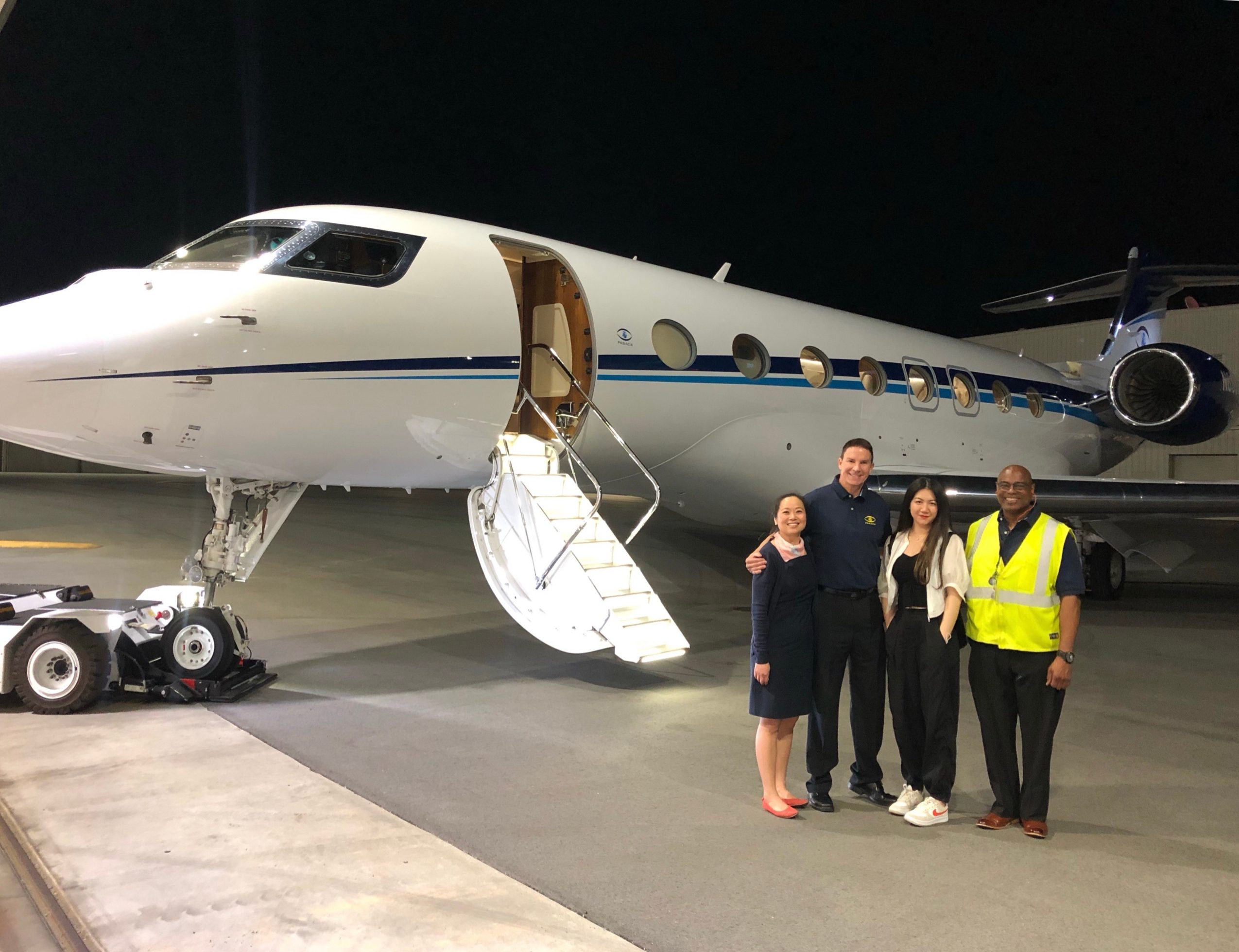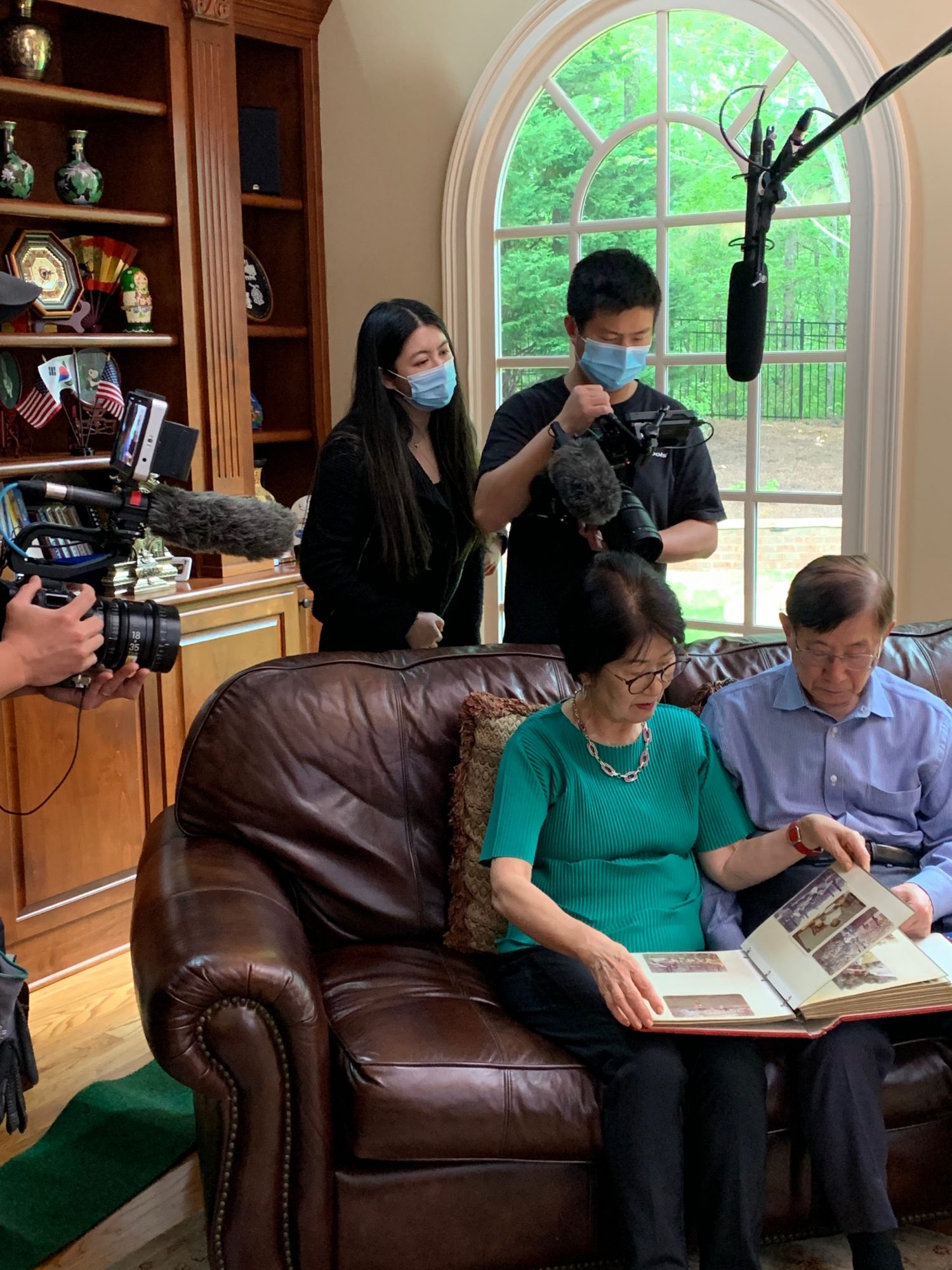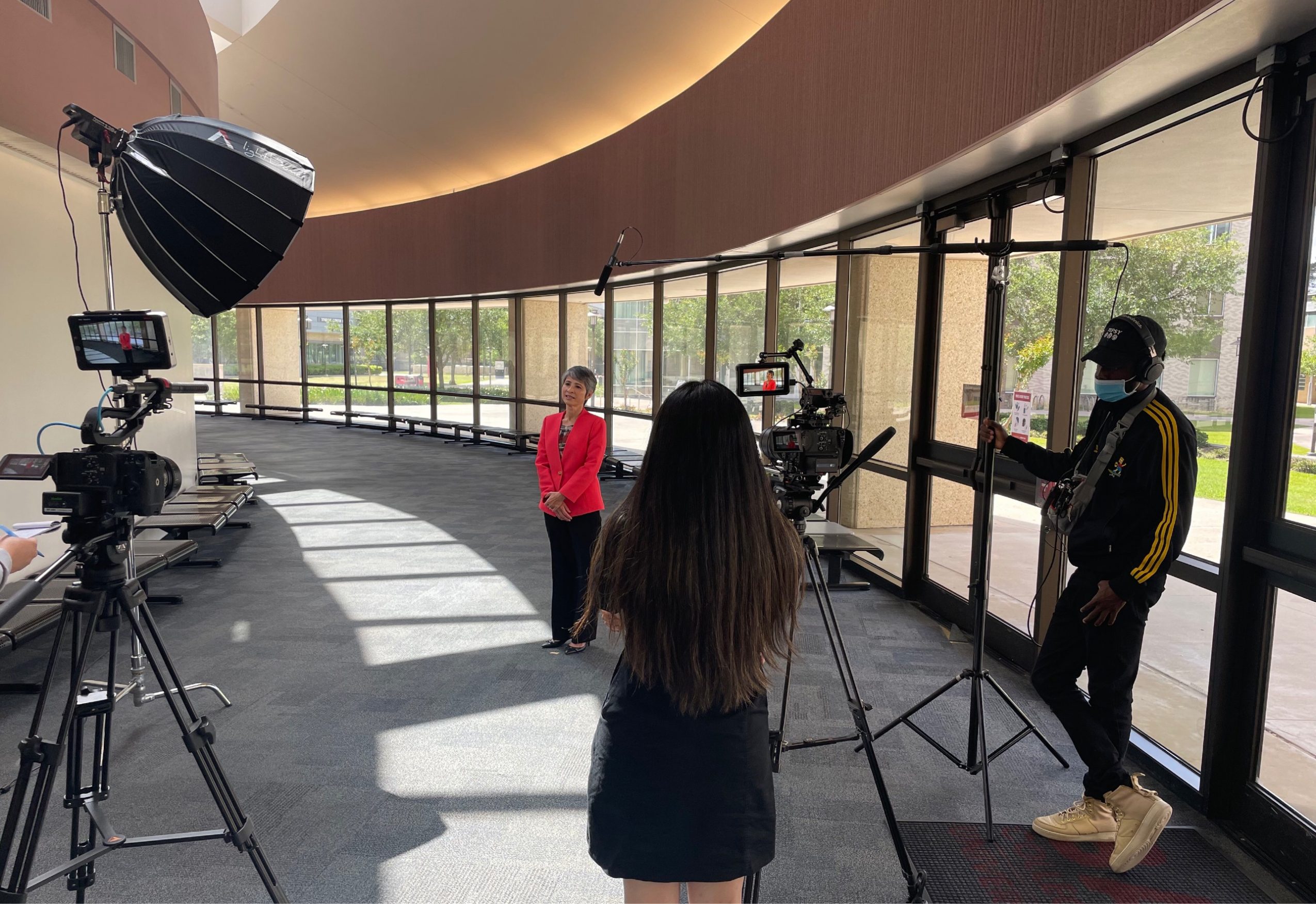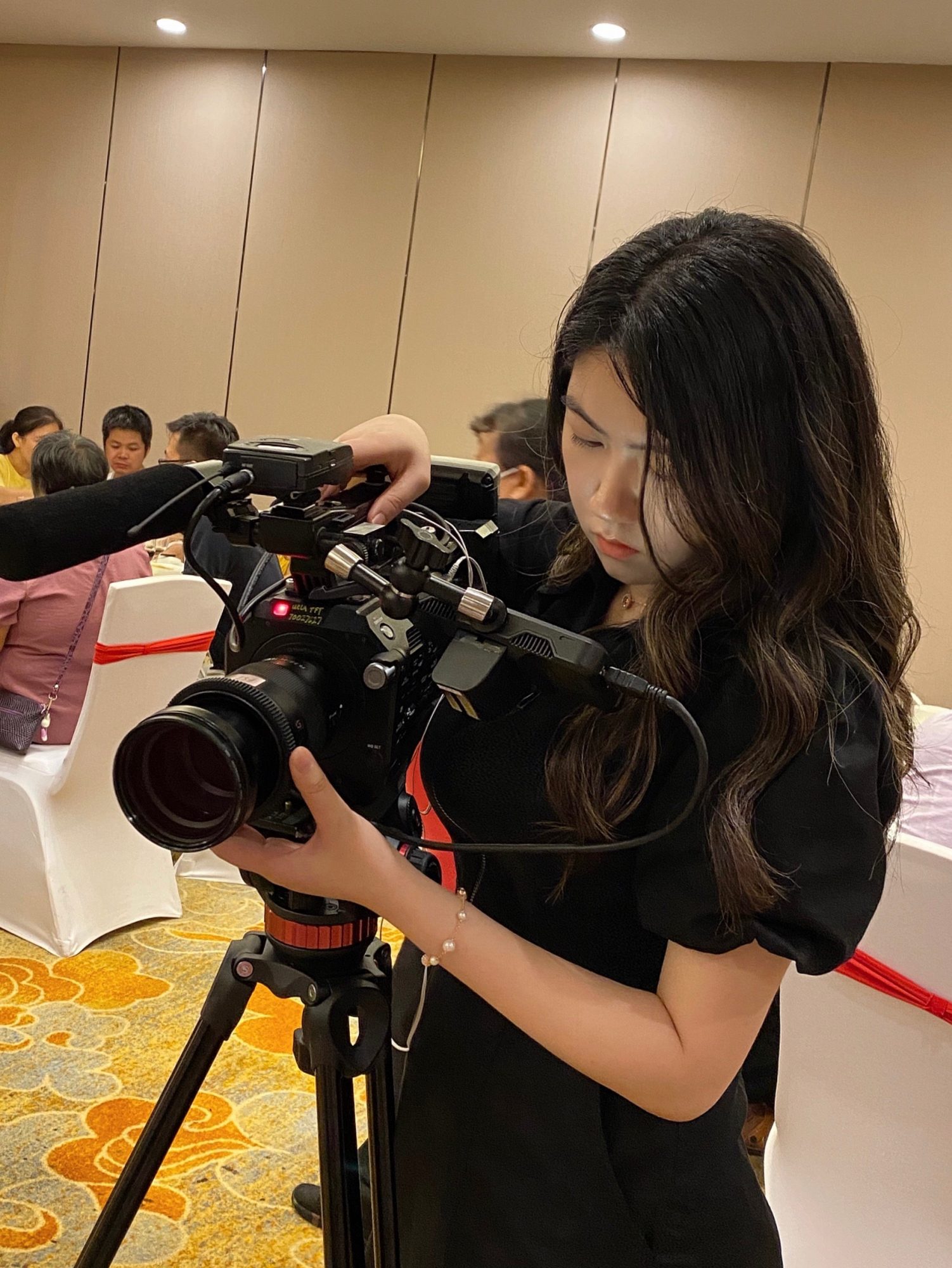 Image Credits
Ling Liang Shihan Lu Crystine Zhang Yubo Wang Fengcheng Liang Robert Onyeri
Suggest a Story:
 VoyageLA is built on recommendations from the community; it's how we uncover hidden gems, so if you or someone you know deserves recognition please let us know 
here.