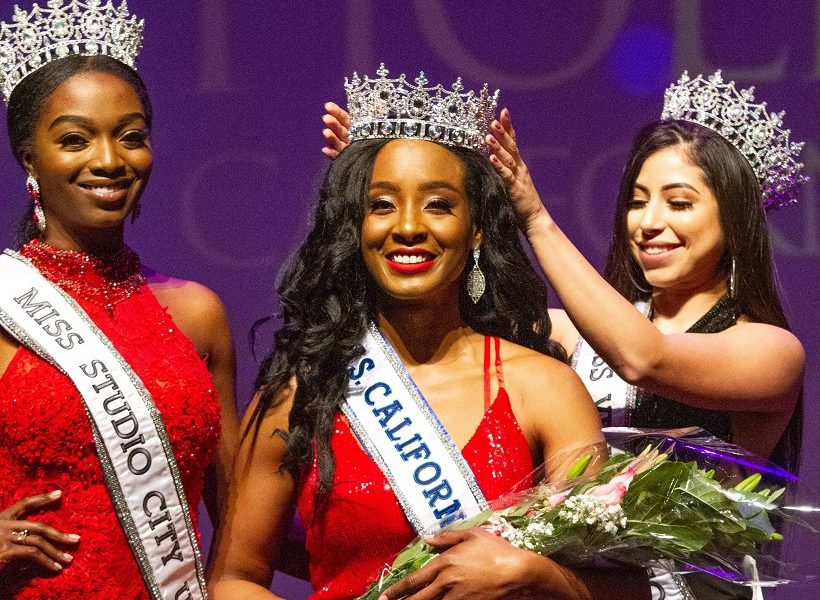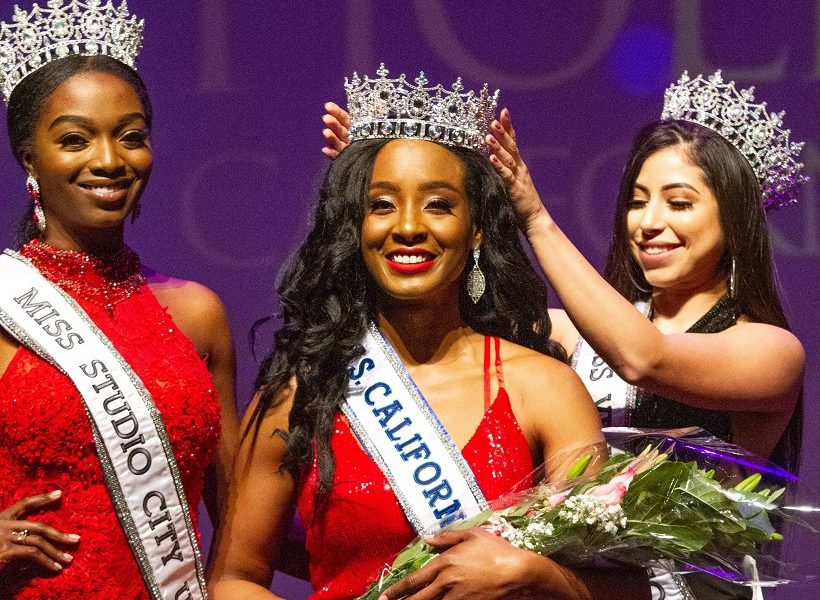 Today we'd like to introduce you to Siarra T. Mong.
Alright, so thank you so much for sharing your story and insight with our readers. To kick things off, can you tell us a bit about how you got started?
I am Ms. California 2020-21 or 'Star' as my family called me growing up. Thank you, so much, for taking the time to learn a bit about me and my story so far. Being raised on the east coast, near Washington, D.C., in Southern Maryland, I was able to develop a unique perspective on life. Growing up in the DelMarVa region afforded me a breadth of experiences. Memories like celebrating Easter while the cherry blossoms bloom on the lawn of the White House. Kicking the snow from my boots after escaping a New York City snowstorm to eat authentic Dim Sum in Chinatown with my grandparents. Spending humid summers eating cotton candy with Mickey at Disneyland in Florida. Walking down the historic cobblestone streets of Williamsburg, VA while sipping piping-hot apple cider with my parents and little sister as the autumn leaves fall and crunch beneath our feet.
I've always had a wide variety of interests and strongly encouraged to follow my curiosity. As a little child, it was taught to me and reinforced in me that I would not, could not, allow myself to be limited by anyone or anything. All possibilities are open to me. I am deserving. Very young, I picked up the exercise of yoga and meditation to help me learn to silence any negativity from the outside world and live in my light. A beacon has always been exploring my ability to create and play. Enjoying tap, jazz, theater, painting, classical clarinet, and even marching band in high school.
In light of all we have experienced and seen recently, it has become clear that those formative years growing up near D.C. will inform my perspective no matter how far I travel or where I currently live. As a teen, the esteemed National Society of Colonial Dames awarded me the XVII Century Scholarship. In this time, I took part in Washington Workshops, Model Congress, hosted by American University. On Capitol Hill, I was so fortunate to have the opportunity to see the inner workings of our government. Taking the time to learn from the current House Majority Leader, Steny Hoyer, and once in a lifetime experiences like privileged entrance into the inner chambers of the Supreme Court.
Before I even knew anything about acting or politics, I wanted to be a doctor. Every weekend my mother and I would go to John Hopkins University where I participated in their Talented and Gifted Youth Program. The focus on science in my early life gave me a strong foundation to have a certain mental fortitude and the courage to put logic first. By age 12, I was already refusing to drink sugar-filled soda after learning the potential long-term negative health effects. So, my love of all things vegan and yoga now is no surprise. All this helped me learn to take what I do seriously, but myself lightly. Over the course of years, I was involved in OM, Odyssey of the Mind, a creative problem-solving program for youth to practice STEM skills and explore creative endeavors. This was the first time I developed my own skits, built my own set, and performed before a large group of strangers. Also, there was the added pressure of competition to see which team would build the strongest balsa wood structure. A very catalyzing time for me to see that the left and right brains are not separate but two parts of a whole.
These experiences fused my love of science with my artistic instinct. Ultimately, with all of these experiences, I received my education at the University of Maryland, Baltimore County and Shanghai Normal University in Psychology while simultaneously receiving my BFA in Acting and certification in Mandarin Chinese. My biggest passion in life is travel. I love connecting with all people of our world. Seeing and experiencing all that the world has to offer is my greatest joy. I am lucky to have lived abroad in China while I was studying Mandarin. I try my best to visit as many UNESCO World Heritage sites as possible and take the time to enjoy the natural wonders of our world. Before the pandemic, some of my most memorable trips have been to places like Iceland, Russia, Norway, Sweden, and Germany. Our world is so beautiful, and I cannot wait to be able to explore more of it.
Can you talk to us a bit about the challenges and lessons you've learned along the way. Looking back would you say it's been easy or smooth in retrospect?
I've lived a very fortunate life, with a wide variety of experiences. But, as they say, where there is light, there is also dark. All of the hardest times in my life have given me my reason to be here today and to keep going. Not every day has been an easy one. In my life, like many millennials, I went through a time of financial instability. I remember, after college, living in Chicago off of Ashland Avenue. I was volunteering at Lakeview Food Pantry. After handing out the fresh goods and non-perishables to the community, I would then have to pick out what I needed. It was one of the first experiences I had as an adult, where I had to learn to put my needs first before my pride. I've always been a giving person but needing, and having to accept help was a new experience.
After a very failed first attempt building a startup company, I shouldered the brunt of the financial fallout. I was left with nowhere to call home, and for a time I lived in my little hatchback. Driving out to the Angeles Forest every night to sleep with my kitty, Sasha, by my side. I remember stepping outside of my car one early morning, only to be greeted by a pack of yelping coyotes! Every day I would drive back into the heart of Hollywood to work app based jobs and get out to every audition I could find. During that time, I continued to take part in pageants working to better myself and find stability. It was one of the most challenging times in my life. I was alone in a real sense, but so fortunate for the support of friends. Because of that compassion and empathy, I was able to re-establish myself and work to build the life I want. I honor that in life there will be many challenges. Challenges and obstacles are neither good nor bad but opportunities for growth. A space to learn all sides of yourself.
Thanks – so what else should our readers know about your work and what you're currently focused on?
As an actress, I am grateful to have Agency representation with NBS Entertainment for Theatrical/Commercial projects and amazing Management representation with RSA Entertainment. In the past, I have worked on the film High on the Hog with the late and wonderful Sid Haig, and in the recent past with Big Freedia and Facebook Groups. As Ms. California 2020, I partnered with the state of California for the Slow the Spread campaign on Instagram. On social media, I have worked with Shoe Dazzle for Aliya Janell's Queens N' Letttos, Beauty Balm Studio in Beverly Hills for their Vamp Stamp Cut Crease collection release, Cozy Earth Bedding, Goli Nutrition, LivHo Glasses and FlatTummy Tea. I love learning new things and ways to communicate. This desire has driven me to study several languages. I grew up speaking a bit of Cantonese with my family and learned conversational Mandarin at University. The next language I have been learning the longest is Spanish. Then, I had my interest sparked for Russian in College because several of my close friends were studying the language and culture. If I had my way, I'd learn every language. Until then, I will keep working hard to become more confident with the ones I already know and have a foundation in.
What would you say have been one of the most important lessons you've learned?
To think. Like, actually, think about the choices made. If something doesn't feel right, if you're getting something for nothing, if you are having to agree to things that are not in your heart to do – then it is not right for you. That is not your path. Once you find that the path is not yours, it does not mean you have to change your final destination. But a sign that you need to take a different route. Make a new plan. A better plan. One that honors who you are.
Contact Info:

Image Credits
Molly Pan UMBC Theatre Department Delight Fotos Photography
Suggest a Story:
 VoyageLA is built on recommendations from the community; it's how we uncover hidden gems, so if you or someone you know deserves recognition please let us know 
here.