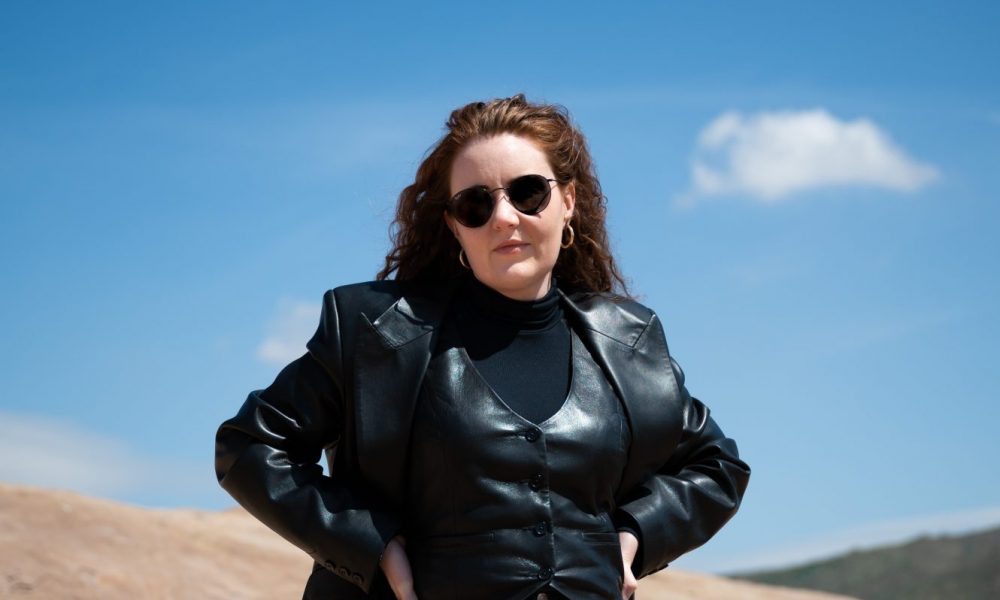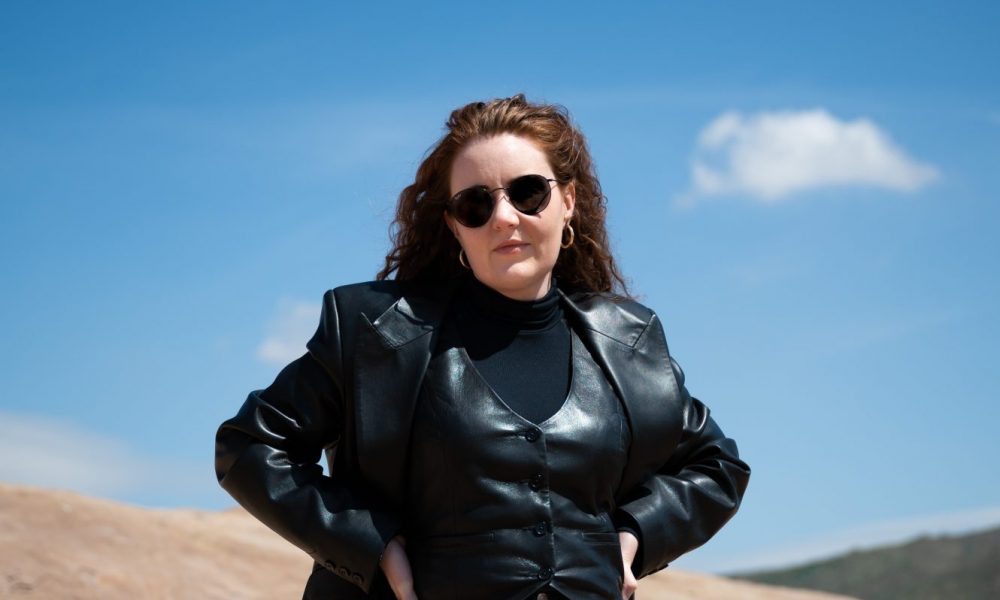 Today we'd like to introduce you to Talisha Elger.
Hi Talisha, so excited to have you with us today. What can you tell us about your story?
I come from a small rural town in Queensland, Australia. I actually studied dance from age 4 for about 18 years. Tap dance was my passion and I was quite good, but I just never had what it took to be a professional dancer. My parents loved going to the cinemas a lot when I was a kid, so I was exposed to many different stories. They basically took me to see everything they went to see, action, comedy, drama, horror, you name it. When I was in primary school, about 7 or 8, I used to write these little stories and my friends were the main characters. I would then read them out in class. I also used to bring movies, back then it was VHS tapes, to class all the time and convinced my teacher to let the class watch them. Most of the time she would let us. My school was tiny with no more than 30 kids in each grade; it was pretty laid back. When I was 12, I became obsessed with horror films and I would ask all the adults in my life which one was their favourite and most scary. It was when I saw The Shining that I realized I wanted to work in the film industry. After school, I studied film production for two years. At the time, shooting on video, 16mm and 35mm was the standard and that's how I learned. It wasn't easy to just go and make your own films. It cost far too much. I tried to make it in the industry after I graduated without much luck. I worked in art department but I never enjoyed it and I just wasn't making any money. Once filmmaking became more accessible, I invested 10,000 into making a short film called The Fears of Young Caroline. I never trained as a director and I never took any writing classes at this point. Fortunately, the film hit many festivals and won a few awards. At the Short Film Corner at the Cannes Film Festival, it was even chosen as a Coup de Coeur favourite. After the film screened at festivals for about two years, I felt that I was no better off than when I started. I decided to do a Bachelors Degree in Writing and Film & TV Studies, hoping that I would be able to do a student exchange to UCLA. At this point, I was 26 and like most people, I was worried that I had waisted so much time trying to make it.
At the University of Queensland, where I studied by degree, I concentrated on getting a high GPA so I could attend UCLA; UCLA only allows 30 international students a year into the School of Theatre, Film, and Television. With a lot of hard work and a bit of luck, I managed to secure a position to study there for six months. While there, I started writing my first feature film script and successfully got on the Dean's Honours List. When I went back to Australia and finished my degree, I felt that I was still at square one. I couldn't get my foot in the door and it was driving me crazy. I had been working in the hospitality industry as a barista for ten years, so I decided to work in the USA for a year and see what would happen. Once again, after struggling to find the direction I needed to take, I had to come back home. It was at this point, I discovered that Screen Australia was offering a full-tuition scholarship to AFI Conservatory. When I was about 21, I told myself that I always wanted to go to UCLA and AFI; I had achieved the former and, perhaps, I could achieve the later. So I applied; I didn't get the scholarship but I was accepted. This was one of the most exciting moments of my life but also the most devastating. I couldn't afford it. My parents knew how much I wanted this and decided to help even though they would have to sacrifice a lot for it. Now I'm at AFI as a Screenwriting Fellow, still unsure how I'm going to afford my tuition for my second year, but I've already got this far and I'm just a girl from a small country town in the middle of nowhere.
Can you talk to us a bit about the challenges and lessons you've learned along the way. Looking back would you say it's been easy or smooth in retrospect?
I'm a pretty big introvert. I always found it hard to network and connect with people. I'm honestly a little odd, so I always wonder if people find me off putting or not. I think it's just because I'm really quiet and nobody knows how to interact with me. I'm actually pretty easy to get a long with.
I'm from a tiny country town in Australia and everyone always found it incredibly strange that I wanted to work in the film industry. The advice I was always given was that it would be a very bad idea to pursue it. The odds of breaking in are too low, especially someone from my background. And unfortunately, it's been true, breaking into the film industry has always been the biggest struggle. I find it hard to get noticed. Studying at a small technical college when I left high school didn't help. Unless you studied at certain film schools, nobody ever took you seriously.
Riding my way through AFI has been the biggest challenge of my life, especially financially. I'm not actually sure how I'm going to make it through to the other side.
Thanks for sharing that. So, maybe next you can tell us a bit more about your work?
I've always loved being creative. I studied dance for 18 years and I almost became a tap teacher. I would get very high marks in my tap exams but I never had the 'body' to be a professional dancer. It was always a form of meditation for me, especially classical ballet. It was impossible to think of anything else because you would have to be so focused on your body. I was always criticized on my weight. I was a chubby kid and I was always comparing myself to everyone else. Having said that, dance will always be a part of me and it helped me a lot emotionally.
I secretly wanted to be an actress. I took acting lessons from the age of 14 and all the way through high school but I wasn't very good, in my opinion. I loved being on stage and I never got stage fright, but I'm extremely self-conscious. I want to see a psychic once for fun any years a go and out of the blue she turned to me and said, "you know, you would've made a very good actress."
I always wanted to be a filmmaker since I was a teen. I've always had the drive for it and I've never given up. I'm getting old and I refuse to quit. I wanted to be a director and write my own scripts, but for some reason, writing and directing classes always terrified me. I guess it's true what they say about the fear of failure and if something scares you, it's worth pursuing. When I was studying film production, I actually skipped out on a writing class because it gave me so much anxiety. Writing classes still give me an immense amount of anxiety but now I'm a screenwriting fellow at AFI. But I don't like to live comfortably; I get bored with that. I love writing anything that pushes boundaries; anything that makes the audience question what's on screen. I like to take risks and take on stories with a darker tone.
I studied photography full-time for a year. I was always trying to convince my mum to let me use her film camera when I was a kid but she would never let me touch it. Now, I have her camera and love shooting black and white photos on it all the time. It's one of my favourite hobbies. I've recently got into being a Still Photographer of film sets and I love it a lot. I also sell prints on my website and I have an Etsy shop.
What do you like best about our city? What do you like least?
The first time I visited Los Angeles was in 1994. It was the first time I left Australia and I was very, very young. LA reminds me of home in a way. I always get homesick for LA when I'm not here. There's something about the air here too. It's hard to describe, but if you know, you know. I always associate the smell of laundry and lavender with this city too. I think it's all those apartment buildings and laundromats. I like that LA is surrounded by water, mountains and desert; there's just so much to see.
For me, I don't have a car here, so getting around is hard. That's the thing I like the least about LA; it's not very walkable. Unless you live in West Hollywood (which I have in the past and managed to work everywhere), it can be tricky.
Contact Info: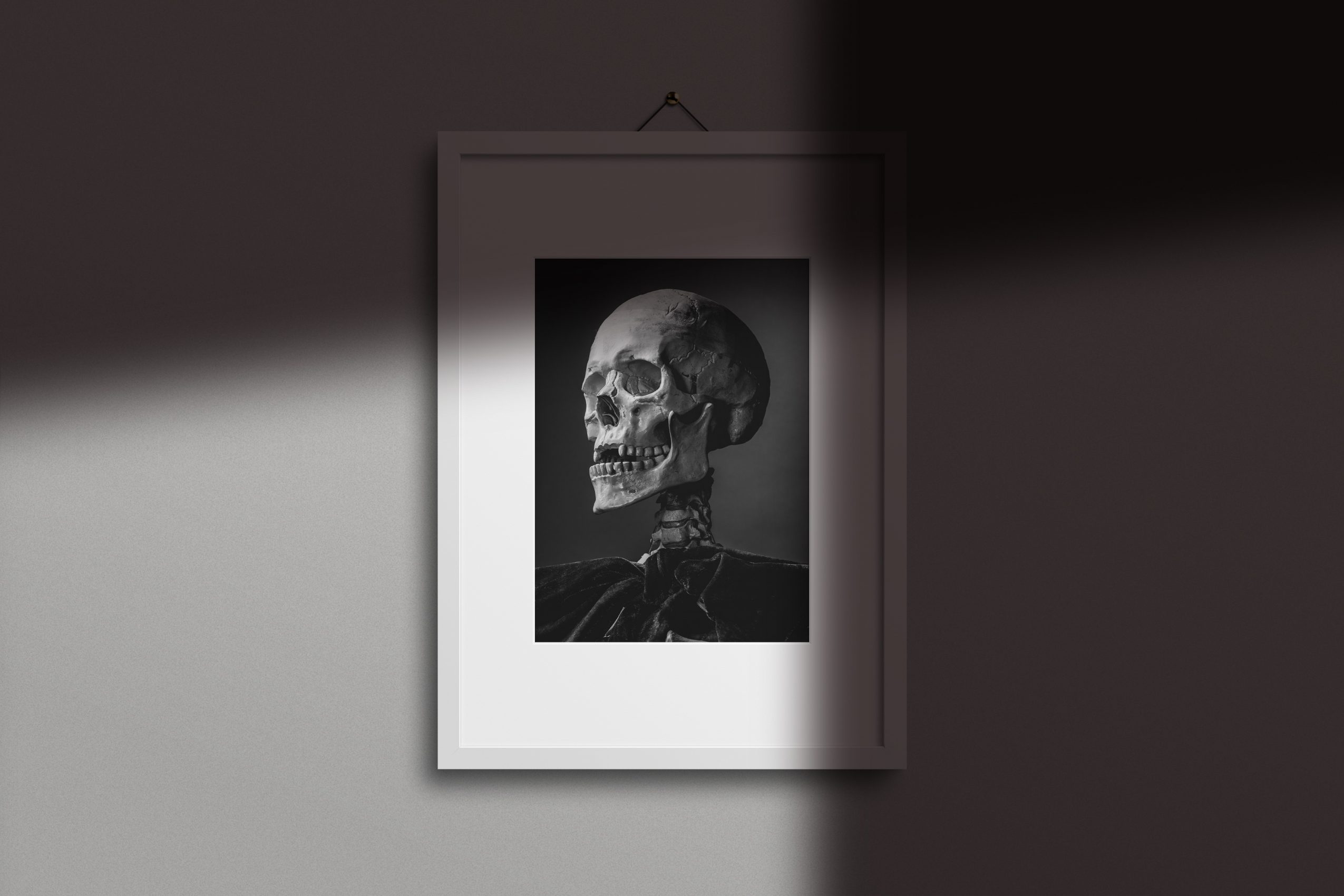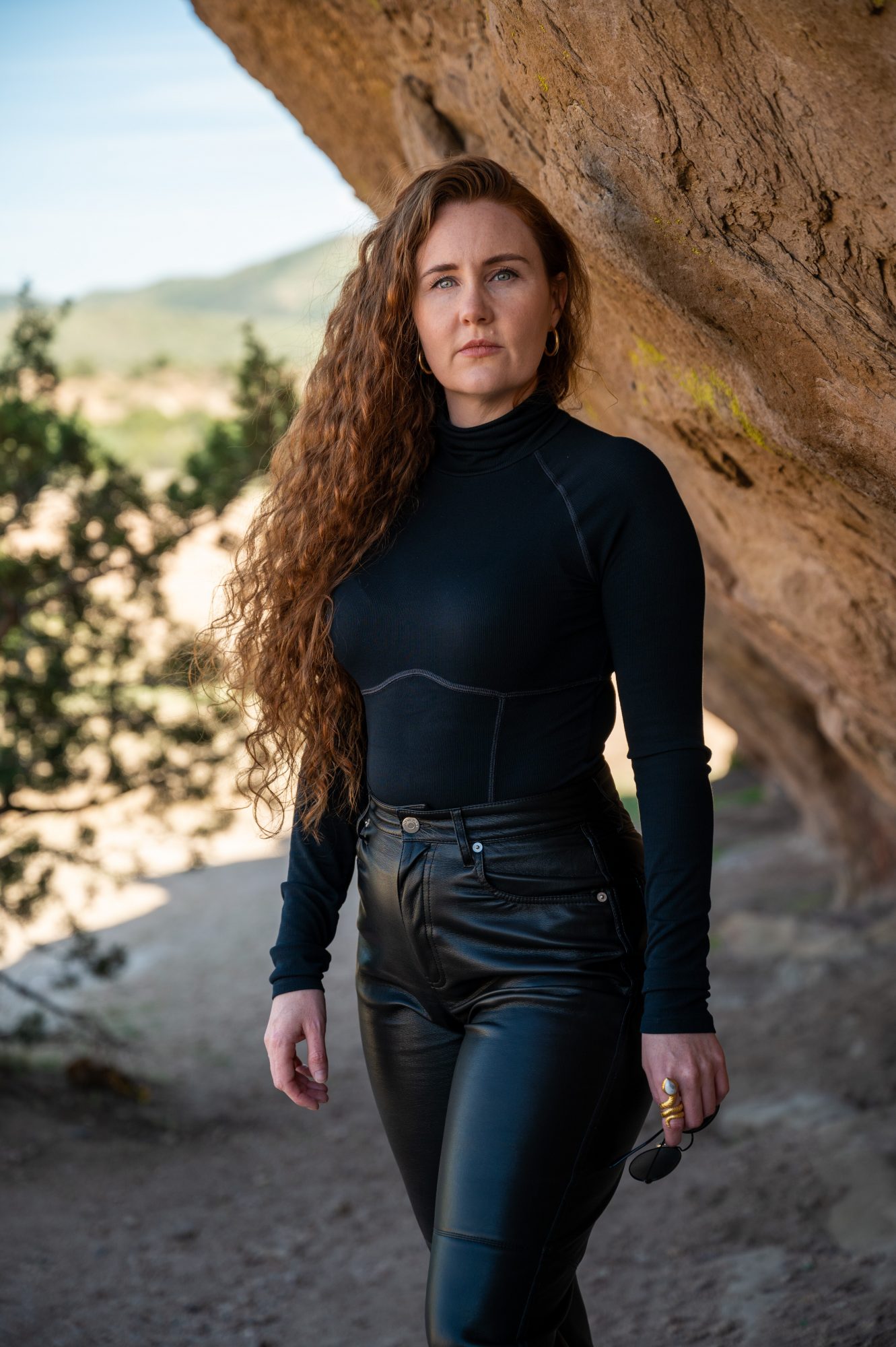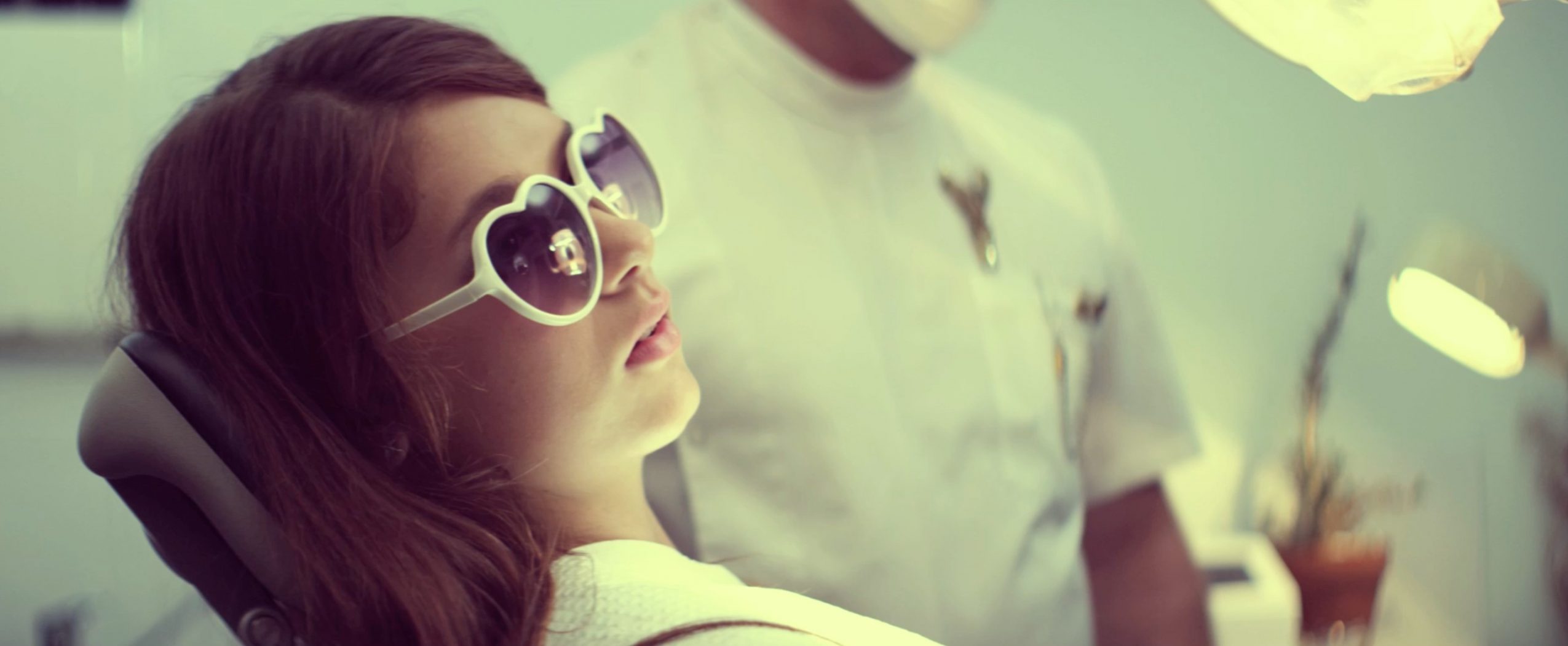 Image Credits
All photos in the frames are taken by me. The film still is of my film The Fears of Young Caroline.
Suggest a Story:
 VoyageLA is built on recommendations from the community; it's how we uncover hidden gems, so if you or someone you know deserves recognition please let us know 
here.