Today we'd like to introduce you to Erin Rouse.
Hi Erin, it's an honor to have you on the platform. Thanks for taking the time to share your story with us – to start maybe you can share some of your backstory with our readers?
I've been a golfer since age 21 and fell madly in love with it. But there came a time when spending half of my life golfing wasn't feasible anymore. So, I switched to tennis. Taking a few hours to go out and play was something I could squeeze in, though adding in travel time and managing a plethora of other commitments was a bit tricky. The number one reason women don't play more tennis is time.
I went to a local tennis boutique and bought a selection of tops, skirts and a few dresses for my 3-5 games per week. They were fine for tennis, but wearing them out to run errands afterward felt a bit uncomfortable. I'm 5'9″ with an hourglass shape, which means tennis skirts and dresses are usually shorter on me and shelf bras are ineffective in addition to unflattering. It became apparent that my tennis mates had a similar experience with their tennis apparel and would go home to change before entering a grocery store or other establishment. I remember running into my singles game friend at Costco after tennis; I was still in my tennis outfit, but she was wearing leggings and a jumper. I asked her if she had gone home and showered, but she responded that she had simply put on other clothes for her Costco trip.
It was while I was shopping for tennis outfits in that boutique that day, trying on supposedly 'unique' things, that I began to have visions of what tennis apparel could be and look like. As time passed and tennis was regular, the visions continued to weigh heavily on my mind. It was time to take the plunge and buy a sewing machine. I needed to see if these ideas were valid and if I could create them at all!
Secretly, I started the first outfit and didn't tell anyone that I was attempting to make a tennis outfit, something so elegant I would enjoy wearing it anywhere. The process took well over forty hours, from gathering fabrics, to creating patterns, to putting them together. The first outfit I made was the bodysuit and skirt set. And would you believe it?! IT WORKED!!
I had done it. The vision had come to fruition in real life!
For the next doubles game with the girls, I put on the bodysuit with matching skirt and arrived in the pro shop ready to play. "What a cute outfit! Where did you get that," a tennis mate asked? When I told her that I had made it, she couldn't believe it. I think they were impressed, not only with the outfit but with my creativity and sewing skills, too.
I was eager to test out these new pieces on the court. I wanted to make sure the blouse had plenty of room for full movement from serve to lunge, the ball pocket in the skirt was easily accessible, and the outfit, as a whole, would function effortlessly on the court. I was satisfied.
Following tennis, I headed to Costco, then to the market to gather necessities. I also wore this outfit to meet a friend for coffee and for a trip to the vet for my dog's checkup. I felt elegant, "dressed" and confident in my skin. I felt empowered that I could go anywhere at any time feeling lovely.
It was time to start on the next idea, and another idea, and another… The designs came together over the weeks and months. Important qualities were: 1. Easily accessible ball pockets that could also carry other necessities; 2. Effective built-in bras; 3. Timeless and transitional; 4. Figure flattering; 5. Fast and easy to put on and to take off (no struggling); 6. Comfort; 7. Quality in fabrics and construction; 8. Machine washable.
Each time I entered the pro shop in a new outfit, an audience would gather to oooo and ahhh. Other players would trek across courts to admire my outfit and ask where I bought it. Soon, my designs became the talk of the membership. And one day, the buyer for the shop glowed with delight at the two-piece short and halter top set I was wearing. She said that the club would like to buy the outfits for their shop when I was ready.
What a compliment and offer!
But how was I going to do that??
How was I going to do it? How would I refine and produce quality pieces for the pro shop?
It's a looooooonnnnggg story. So, here's the short version in bullet points:
– I went to graduate school and earned an MBA in Enterprise Innovation and Entrepreneurship.
– I read two books/week for two years (everything business, to neuroscience, to quantum and astrophysics).
– I became an extreme learning machine.
– I raised some money.
– We hired a bridal designer to recreate the patterns and structure.
– I traveled overseas to find our manufacturing partners.
– We bought sample after sample until the ideal took form.
– We photographed the samples and ordered inventory.
– We opened the e-commerce shop and learned some more.
– We employed rockstar people to help with sales and marketing.
The story of Tennis Anywear is just beginning. Our sportswear is far more beautiful than I ever could have imagined: flattering, functional, superbly constructed, and super fun to wear! It has been a big team effort with a multitude of hands assisting. We are looking forward to presenting a new golf collection soon and continuing our mission of beautiful, transitional sports apparel for women she will love wearing because she's not done after the game is over.
We all face challenges, but looking back would you describe it as a relatively smooth road?
No, the road has not been smooth all the time. There are moments of magic when everything falls into place more perfectly than I could have imagined. And there are moments of darkness and despair when I question every decision I've made.
The first challenge that comes to mind was in finding our manufacturing partner for the first collection. Looking domestically, I thought about building a small team to create small-batches and talked to manufacturers in Los Angeles area. About that time, one of my friends in graduate school was from Sri Lanka, and he suggested I work with his family and produce our product in Sri Lanka. I collected our precious intellectual property, the samples I had made on a home sewing machine, and the professionally-made patterns created by the bridal designer to be shipped to Sri Lanka. First, shipping time was about two weeks, followed by another three weeks waiting for samples. During this period, I had a full-on anxiety attack that lasted the full duration. What if the patterns and samples didn't make it back? Finally, the family communicated that they were not able to find the quality of fabrics I wanted in Sri Lanka, and they mailed everything back (another two weeks). Seven weeks had transpired and I had no samples and no production partner.
The beauty in this very stressful situation is that, before Sri Lanka, I would not have considered going abroad to find production for our collection. Now that this idea had been introduced, I set up a trip to Southern China to find a high-quality manufacturer. This was an excellent decision for us, and we have a beautifully made final product to offer women.
Thanks – so what else should our readers know about your work and what you're currently focused on?
The first thing people will say when they see our brand: "That's not tennis wear!" We provide tennis and golf apparel for women that's transitional to go with her from place to place feeling 'dressed' and elegant. Our pieces are inspired by couture fashion but made for sports. Our designs are timeless and constructed to stand the test of time. In Tennis Anywear, she will spend her whole day wearing one beautiful outfit that functions perfectly for tennis or a dinner date.
Can you talk to us about how you think about risk?
What if I said I don't think about risk? I recently finished a book, "The Hour Between Dog and Wolf: Risk Taking, Gut Feelings, and the Biology of Boom and Bust" by John Coates, a former Wall Street trader turned Cambridge neuroscientist. In Chapter 5, titled "The Thrill of the Search", he shared in depth about dopamine, the molecule that brings us great pleasure from action and reward, from exploration and discovery, adventure and pleasant surprise. It was John Maynard Keynes who believed these "animal spirits", a spontaneous urge to action, vs. inaction, were the driver of innovation, the "pulsing heart of the economy." He believed this characteristic of human nature was a large proportion of our positive human activities dependent upon spontaneous human optimism rather than on a mathematical expectation. If these animal spirits were to dim and our economic welfare dependent on mathematical calculations, enterprise would fade and die. He believed enterprise innovation was no more a mathematical outcome than an expedition to the North Pole. Dopamine prompts us to attempt things we haven't attempted before (Coates, 2012).
Dopamine is addictive. We can experience it from drugs, food and sex, though the intensity will wane with too much of any of these things. The key is newness. With adventure, exploration, innovation and the potential rewards, risk becomes obsolete. And if we look at it this way, the risk is in NOT doing.
Contact Info: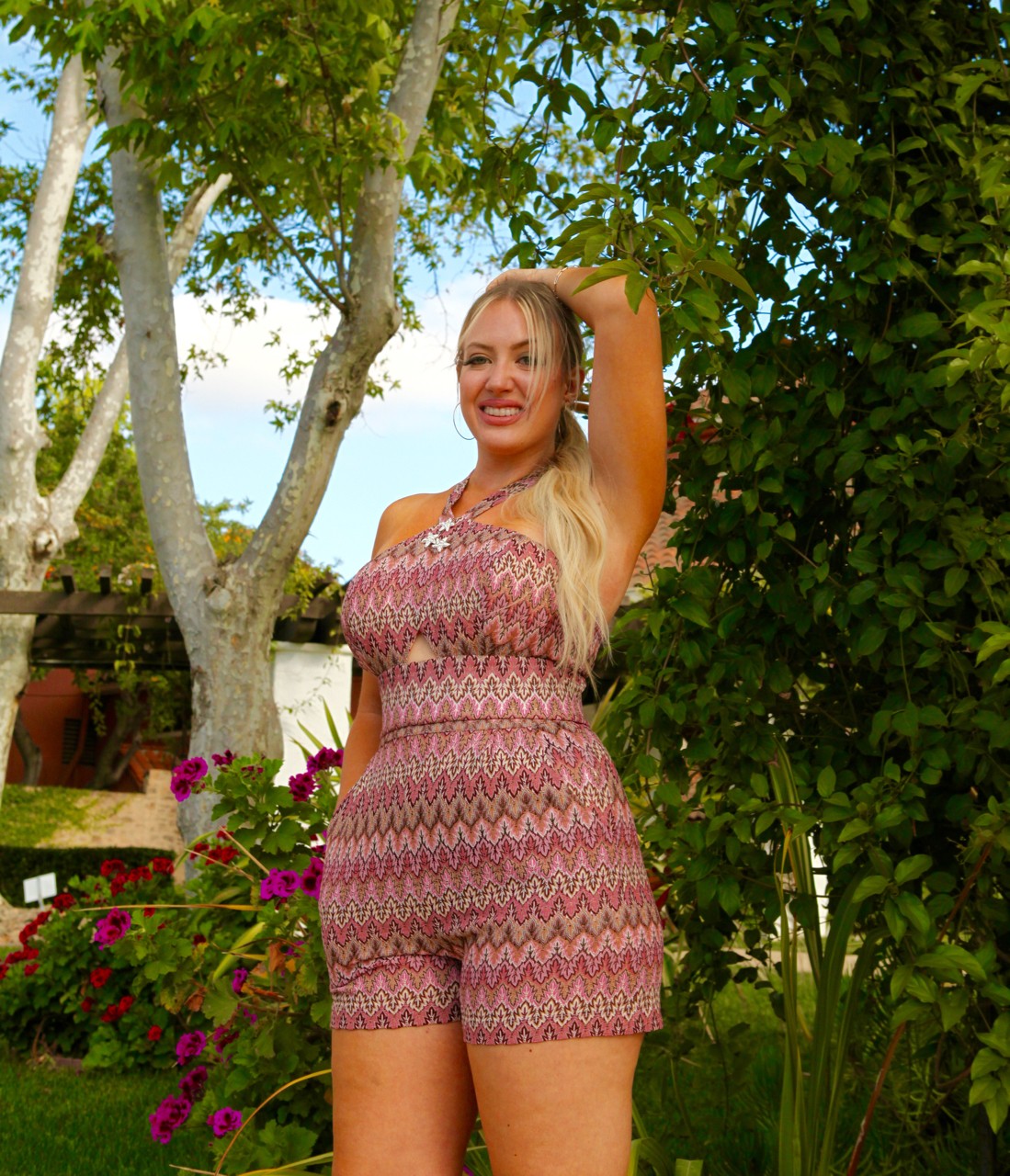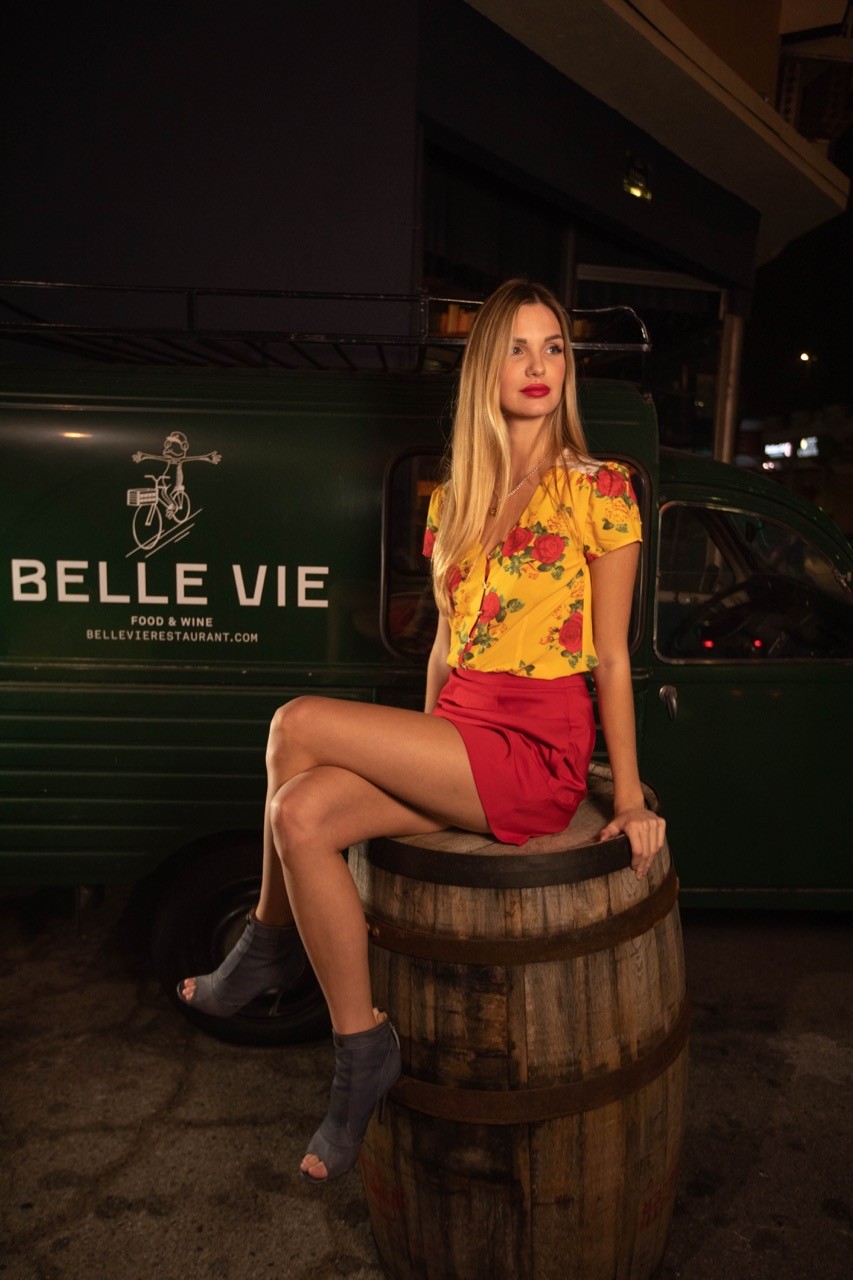 Image Credits
Tennis Anywear
Suggest a Story:
 VoyageLA is built on recommendations from the community; it's how we uncover hidden gems, so if you or someone you know deserves recognition please let us know 
here.