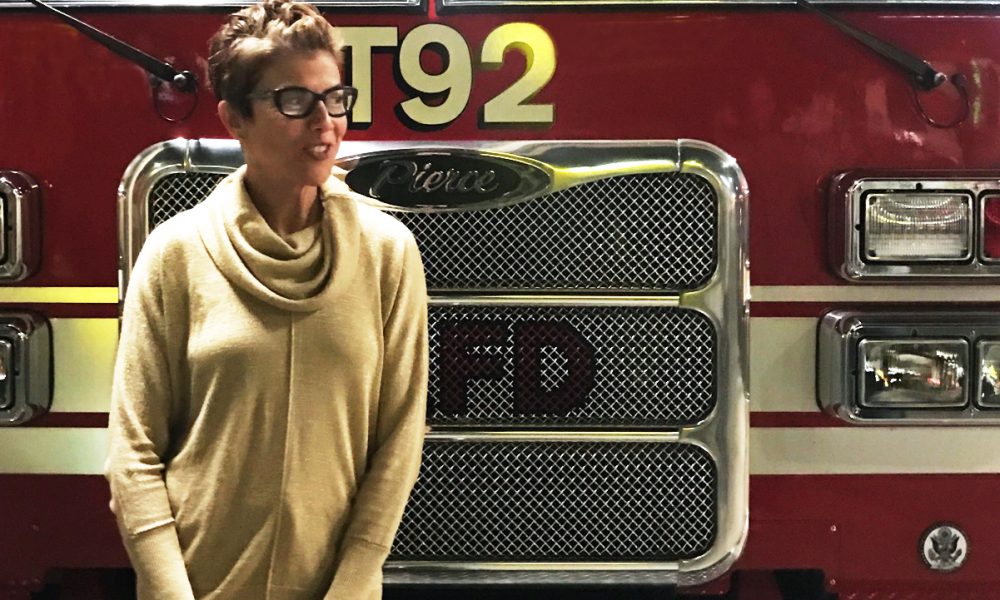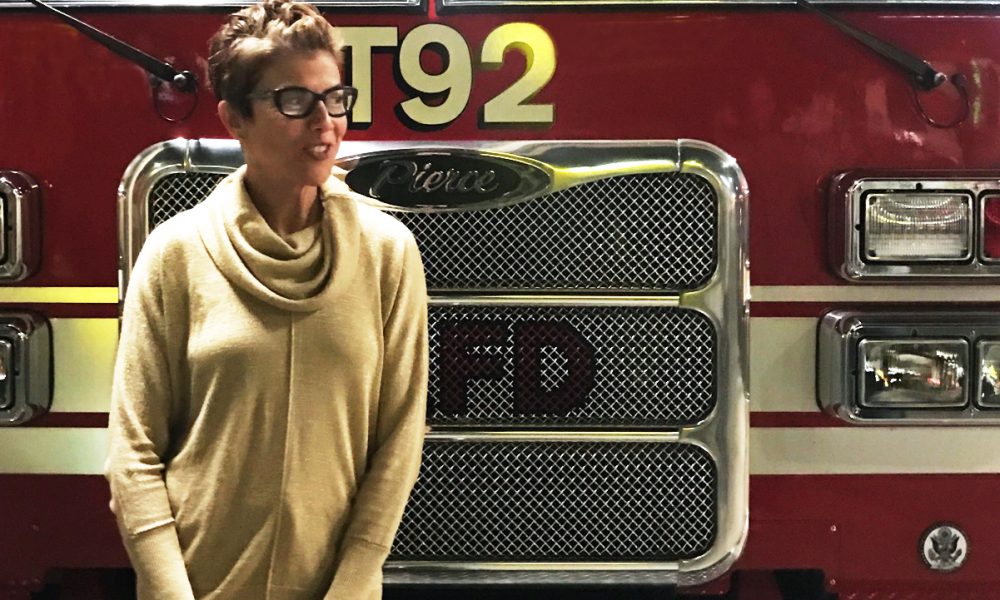 Today we'd like to introduce you to China Adams.
China, please kick things off for us by telling us about yourself and your journey so far.
I had a rocky career start. I began at UCLA in 1988 where I studied pre-med. I knew it was not the right fit, so towards the end of my sophomore year, I left. I worked, I lived in Spain for a while, I moved around California. After a couple of years of feeling pretty misdirected, I began taking sculpture classes at a city college. I had always really loved making things, so taking art classes seemed a logical step. My hunch was right. I was inspired by what I was learning. I returned to UCLA and finished my art degree. It was an exciting time to be in the art department there. The faculty was diverse and top-notch; we were shown a very broad and inclusive view of contemporary art.
My work developed with a strong conceptual angle. While it has changed over time, it was my early work at UCLA that brought me to the attention of Ace Gallery, Los Angeles. I started showing there in 1992, which was defining in so far as it launched my professional career. Since then, I have continued to show my work both nationally and internationally. Today, I also curate and teach. I have taught at USC in the Roski School of Art and Design since 2009. I curate group shows around Los Angeles; these projects allow me to interact with my creative community in a way that that feels authentic and valuable to me. Looking at the scope of my career today, I am grateful that it has expanded to include these different aspects. The richness of my creative experience comes not just from making and showing work, but from forming relationships with other artists through teaching and curating as well.
Can you give our readers some background on your art?
My work has always been influenced by early Conceptual Art, which elevated ideas above objects. The notion that ideas can stand alone as artworks seem to me the ultimate form of creative freedom. However, my practice is also rooted in the process of making and drawing. While this seems contradictory, I try and develop projects where both concept and object can exist alongside one another.
Often my projects begin with a set of constraints, which I pose in a written, notarized statement. The content of these statements outlines the ideas driving the project and sets up the parameters under which I will work. These parameters generally include some form of action, object making or drawing. I use this structure to explore issues as diverse as reusability, LA squirrel populations, and the passage of time.
Most recently, I completed a month long collaboration with 80 other artists at the Porch Gallery, Ojai.  The project,
Massage Generated Energy Drawings, examined the process of generating and exchanging positive energy. I performed four, hour-long massages on participating artist-collaborators each day for three weeks. Words were collected from each participant during their massage. In the evenings I created drawings based on each day's collection of words. In order to complete this project, I completed a year-long course of study to become a certified massage therapist.
Some of my past projects have included The Official Stitch and Hide Procedure. Disturbed by all of the possessions I had acquired, I devised and completed a large sculptural installation that included over 75% of my possessions, which I sewed into cloth and stacked in bundles. A Novel Attempt was a piece that took a number of years to complete. I began by writing a novel, which was a long endeavor. Once I had completed the novel, I cut it up into small strips which I used to make a hanging sculpture. A Certain Period of Time is a series of large scale drawings that I rendered line by line, using a yardstick and one in and out-breath per line drawn. The drawings track the passage of time both literally in the process of their construction and figuratively in the forms, they take in their physical completion.
Any advice for aspiring or new artists?
I always hesitate to offer advice. Most artists need to travel their own circuitous paths to find their way. The path, as indirect as it might be, is part of the process.
One thought — it seems there is a lot of pressure these days to define one's style, to create a recognizable look. It's a kind of overbearing trend that has been born out of the market's need for branding. It runs counter to the notion of creativity, which ideally allows for open-ended exploration and endless failure. Bracketing a space for one's creative process, by feeling obligated to work in a specific style, seems akin to creating a prison.
I know for myself some of my strongest work has developed out of my greatest failures and the freedom I allow myself to investigate whatever it is that interests me.
What's the best way for someone to check out your work and provide support?
I have an upcoming career survey show at the Lancaster Museum, MOAH schedule for February 2020.
My work can also be found in the permanent collections at the Berkeley Art Museum, Orange County Art Museum, Carnegie Art Museum, and UNLV Barrick Museum.
Additionally, my work can be viewed at these sites:
chinaadamsart.com
http://porchgalleryojai.com/portfolio/china-adams/
https://acegallery.art/artist/china-adams/
https://www.artsy.net/artist/china-adams
Contact Info:

Image Credit:
Tim Lovasen, Heather Stobo, Armory Center Staff Photographer
Getting in touch: VoyageLA is built on recommendations from the community; it's how we uncover hidden gems, so if you know someone who deserves recognition please let us know here.