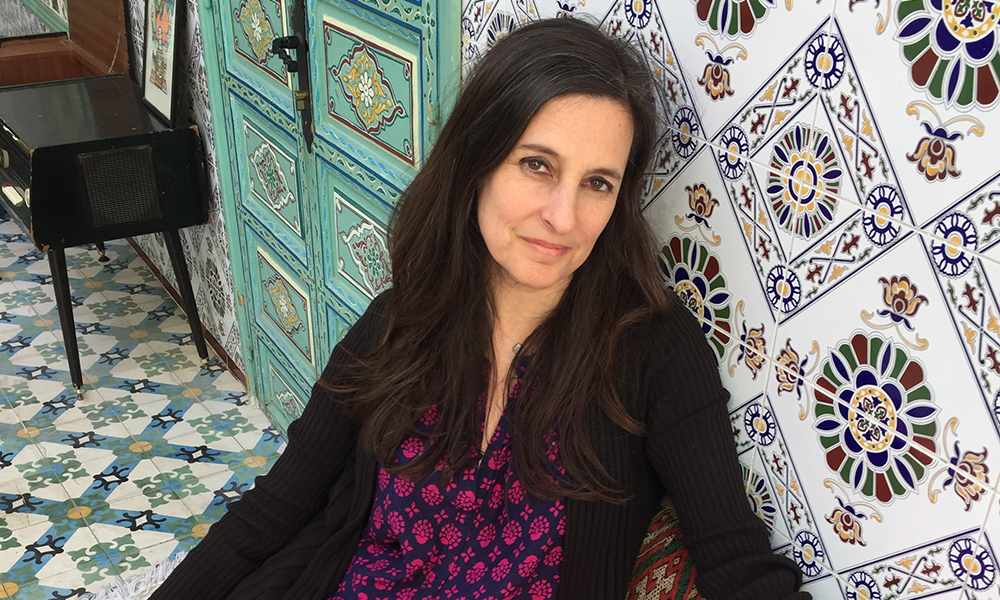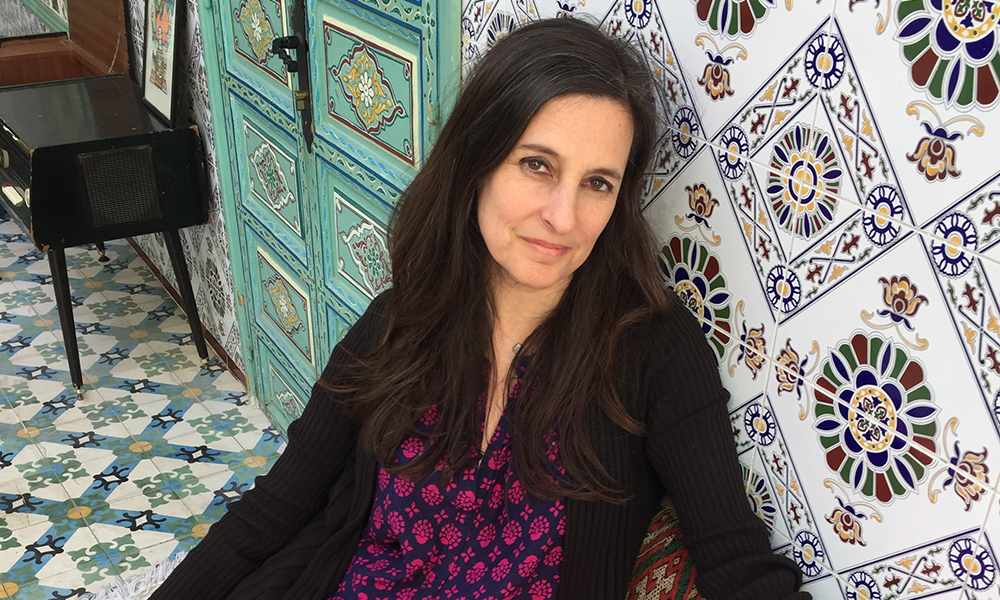 Today we'd like to introduce you to Carole Silverstein.
Carole, please kick things off for us by telling us about yourself and your journey so far.
When I was 8 years old I took a summer class at The Brentwood Art Center. I remember we made a large collage of a bicycle. Before drawing it we had to walk around looking at the bicycle and see the negative shapes change as we did so. This first introduction to figure-ground perceptual shift was profound, I now know in hindsight. That collage got framed and lived in my Dad's office for decades. He was a Doctor and a first generation Los Angelino. I was born and raised here too.
When I was 13 my Mother told me I had to take classes outside of school and what was I interested in? I immediately said Art and Dance. Total Clarity. Throughout my teenage years, I took figure drawing classes with the nude model at Brentwood Art Center and quickly was put into the Advanced Adult classes. I also got to do other summer art programs like RISD as well as a lot of dance. I knew by the time I was 17 I wanted to be an artist. I was really suffering during those teenage years (15-18) and art was the only thing that lit me up, sparked me, or even mattered. It really and actually saved my life. As did the compassion, humor, and creativity of my mentor Ed Buttwinick – my first of many teachers who lifted me up.
I lived for many years in Chicago and New York City (BFA at The School of The Art Institute of Chicago and MFA from Queens College CUNY). In my 20s I started practicing yoga, doing African and Modern Dance, got exposed to Joseph Campbell, Jung via Marion Woodman's "Addiction to Perfection", John Berger's "Ways of Seeing". Art and art history has always opened up my world. Going to museums and the travels I've been able to take also has expanded me and continues to. Art making has filled a deep spiritual need in me, and my exposure to both intellectual and spiritual nourishment has always been a deep and urgent need to then spin my creative web.
I have shown my art for many years now, both nationally and internationally. A magical highlight was participating at the 2015 Venice Biennale in "We Must Risk Delight: 20 Artists from Los Angeles" at the Magazzino del Sale, Venice, Italy, co-organized by BardoLA and the Academia di Belli Arti. In the last 2 years, I had three solo shows, one last year entitled "arabesque" at Nancy Toomey Fine Art at the Minnesota Street Project in San Francisco. And earlier this year, I went with my artist husband and 14-year-old son on a travel grant and art research trip to southern Spain and Morocco.
Can you give our readers some background on your art?
I intend to elevate the feminine and the mystical through a sensuous and extravagant beauty. In my paintings, I trace by hand, combine and alter ornamental patterns from many cultures and places in an effort to understand and embody the sacred languages they symbolize (Islamic tiles and architecture, Japanese clouds, Spanish textiles, Celtic knotwork, India & Kuba textiles, etc). I get my inspiration mostly from non-Western patterns that hold protective energies, often acting as veils and screens to another consciousness. Yoga, Buddhist meditation, and other mystical traditions are longtime supports to my artistic practice.
I make my art on the floor. The trance-like elaborate patterns are painted by hand, often traced through the translucent mylar and then altered. The process is repetitive, obsessive, and devotional. Responding to the contemporary speed of technology the paintings invite a meditative slowness. I also will add stains, rub with rags, project an image of architectural or calligraphic lines into the composition. The acrylic inks are alternately reflective, metallic, matte, transparent, and opaque.
When viewing the paintings the ambient light in the room will shift one's spatial experience as parts become illuminated or disappear and recede. In three of my solo shows, I also included floor drawings made of colored sand and glitter in conversation with the paintings and prints on the walls. This is to heighten a viewer's spatial, perceptual, and bodily awareness. I want to move each person in their most private, internal spaces.
For the past 20 years, I've been making collages in hardbound books. These are the counterparts to my time-consuming paintings. My rule is to make each original collage as quickly as possible so as to access a non-linear, non-rational thinking and decision-making process through speed. I cut up magazines – positive and negative shapes – which are pre-made colors, patterns, and textures that I can just grab when I am composing and the moment strikes. I've just finished my 10th book and there are over 900 images/pages, some of which I also make into limited edition prints.
The collages transport us into the logic of dreams and feel like visual poems. The imagery is constructed through juxtapositions, revealing divergent systems and their points of contact. Like fairy tales, each spring from the subconscious. They induce travel as a state of mind and suggest the simultaneity of cosmic events.
My work is an antidote to our culture where people have to reckon with the feminine power and intelligence that the world is missing or devaluing. Also, a connection to the sacred that the world deeply needs. And lastly, a contemplation of a multiplicity of cultural views and our interdependence. This I hope to unlock as an embodied experience within each person and reverberate out into the culture.
Choosing a creative or artistic path comes with many financial challenges. Any advice for those struggling to focus on their artwork due to financial concerns?
This question represents a lot of fear. The bigger question is about how to deal with your fears and the inherited cultural and familial stories that keep you limited. Can you choose to believe this is an abundant universe with plenty for all? Or do you choose to believe in a zero-sum game, in scarcity and a poverty mentality?
This is my advice – to play with and become aware of the belief system you are acting out of. I wish I had done this much earlier in my life, but it's so easy to swallow and accept this old cultural fear for artists. It keeps you from seeing the resources that are actually nearby and under your nose. I also don't believe in the "La Boheme" approach to suffering for the integrity of your art. Read "Big Magic" by Elizabeth Gilbert or see her Ted talk, "Nurturing Creativity".
Struggle yes, suffering no. Regardless, one must find ways to preserve and protect your energy to create work. So find creative ways to make money that you love to allow you to do that. And find a creative community that supports and uplifts you in these directions.
This is key. You need people around you who encourage you and reinforce your faith and trust in your own empowerment (and theirs too). A sense of humor also helps.
What's the best way for someone to check out your work and provide support?
Please follow me on Instagram to hear about my past and future projects and exhibitions. And join my mailing list (sign up on my website). I also show my artwork with Nancy Toomey Fine Art at the Minnesota Street Projects in San Francisco. Please share about me to those who you think would resonate with my work.
Buy my work! Contact me, I also do studio visits for serious inquiries.
My first color catalogue of my paintings are in production and will be available this Fall. Check back on my blog for information on the Launch Event and Exhibition. And to purchase a copy. If you love what I do, consider supporting me, my dreams, and my career by making a tax-deductible charitable donation through my fiscal sponsorship with Fractured Atlas, Inc. Any amount is meaningful and appreciated!
Carole Silverstein: The Work and Career of the Artist – is a sponsored project of Fractured Atlas, a non-profit arts service organization. Contributions for the charitable purposes of Carole Silverstein: The Work and Career of the Artist must be made payable to "Fractured Atlas" only and are tax-deductible to the extent permitted by law.
Contact Info:
Image Credit:
Julio Sims
Getting in touch: VoyageLA is built on recommendations from the community; it's how we uncover hidden gems, so if you know someone who deserves recognition please let us know here.