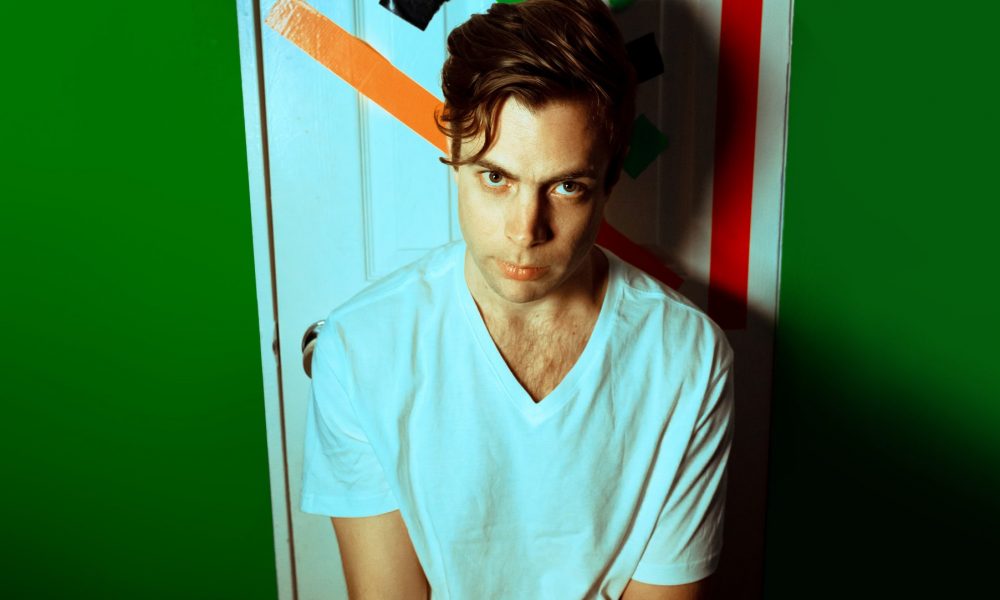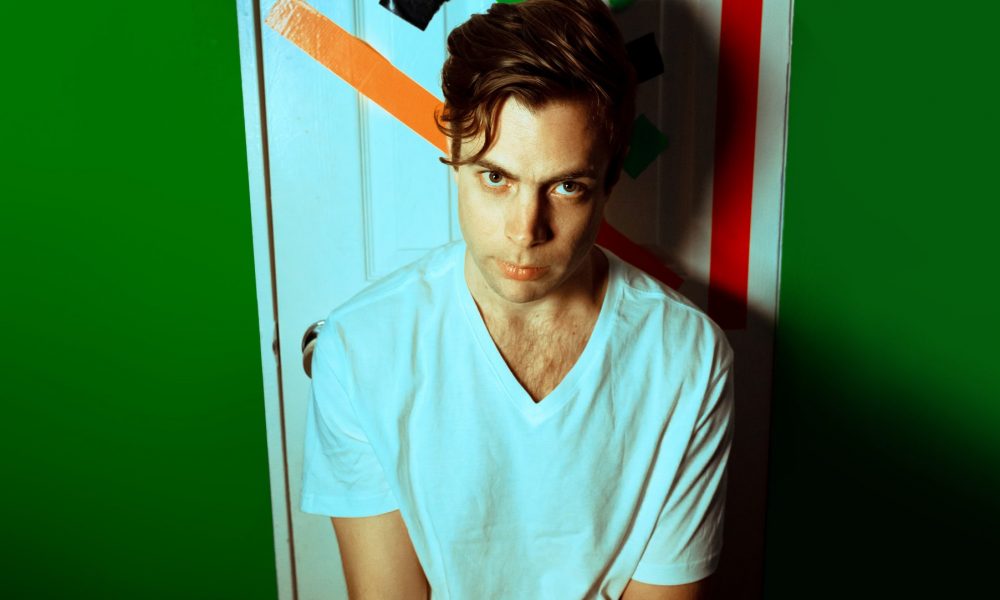 Today we'd like to introduce you to Alexander Noice.
Alexander, please kick things off for us by telling us about yourself and your journey so far.
I'm a composer, guitarist, producer, band-leader, and music educator. I am originally from Kalispell Montana but moved down to the Los Angeles area when I was 11. It was that same year that I got completely obsessed with music and decided that's what I wanted to do for the rest of my life. A big decision for an 11 year, but here we are slugging it out. Both my parents were very encouraging of my interest in music, and despite having limited resources after such a big move from Montana to LA, they found a way to support my interest by getting me a guitar, and shortly after that finding me a great teacher to study with privately.
I was a very shy kid growing up and we moved around LA quite a bit initially, so music really became a constant companion for me, and the more I heard the more the floodgates opened up as far as my variety of interests. Around 13 I got heavily interested in jazz and pursued that very earnestly. From there I basically got an interested and wide range of styles of music, art and film all of which kind of works its way into my work today.
I went to high school with a great music program in Glendale but dropped out the second half of 10th grade. I always got good grades but I just couldn't stand the environment and once I was old enough I decided to just stop going. I still went to all my music classes though, and read a ton and pursued my education independently in combination with practicing the guitar for hours every day. My parents were totally cool with this which in retrospect seems little nuts, but they sensed the passion in me and just let me do my thing. Plus I was being productive and working on music all day long, so it's not like I was going home a smoking pot, though there was some of that too if I am to be honest.
Luckily California Institute of the Arts didn't require a high school diploma and there were several teachers at the school that I was already listening to and wanted to study with. So at 17 I sent my audition tape and got accepted, and instead of going to my senior year of high school, which I wasn't going to do anyway, I went to calarts which was very exciting and a blessing because I really didn't have any plans whatsoever except to pursue music in some fashion.
At Calarts my mind really expanded as to what you could do musically both in composition and with the guitar, and I met a lot of like-minded creative musicians who I still play with to this day. I graduated in 2008 and for the past decade have been playing guitar for my projects and with a ton of other folks in LA and all over the world. I have composed for a wide variety of groups over the years, both for my bands and other people in many other artistic disciplines. I have been recording constantly as well, and have maintained a pretty full teaching schedule.
Please tell us about your art.
I create music so I don't go insane. Just kidding……. but not really. I've never analyzed why I create art. It's not a decision, it's more of a necessity. I know that sounds cliche or melodramatic, but if I'm not doing something creatively I get extremely restless and at times depressed. It's just a part of my daily life and routine and has been for such a long time that it's hard to separate it from myself or see myself without it. The music I make expands across many different styles and avenues of sound. I had a band for many years called Falsetto Teeth, which I guess was my version of a rock band, but was also steeped in electronic, classical, and noise music.
The last album I put out is called "Music Made With Voices". It's essentially an electronic album in which I use a single note sung by eight different people as the sole source material to create eight fragmented, sonic portraits. I use pitch shifters and lots of other effects to create a large variety of sound out of the single note. The eight people varied quite a bit, ranging from great singers I work with, to very close friends. My dad even did one. I was reflective of my relationships with friends and family because I was going through a lot of turmoil with a family member at the time, who I love dearly, and I think that initially sent me out to do this particular album.
My dad was also going through lots of health issues so I wanted to make an album that ruminated on my relationships with people that I hold near and dear. I was also using it as a catalyst to explore how fragmented our relationships can be with people in this digital era, which I guess is a theme I keep coming back to. At times it's hard to get a fully realistic, honest view of people when our relationships are so filtered through digital outlets. As a composer, I used to sound, and more specifically the human voice, as a catalyst to express my own views on the current realities of personal interaction, and the relationships we cultivate amongst our current digital era.
I had an album come out in August 23rd. This is with a band I have had for the last 4 years called NOICE, which is also the title of the album coming out on Orenda records. This has probably been my most personal project to date in terms of how it has melded all my influences and interests. It's a six-piece ensemble, two vocalists, alto saxophone, bass, drums, triggered electronics and me on guitar. It pulls from art-rock, jazz, electronic music, minimalism, and opera. So musically speaking it's kind of an amalgam of stylistic influences which provides a sonic bed for lyrics that delve into topics involving pretenses pervasive in modern social contexts, and the search for meaning in this material-driven, technology-obsessed society we live in.
Musically speaking it's very in simpatico with the lyrical themes, meaning it's cerebral and mechanistic while maintaining a visceral and very humanistic component. There are lots of organic timbres present in the music, with the voices, drums, and alto sax. That's in conjunction with lots of synthetic samples that I tailor-made for these pieces that range from Ethiopian vocal recordings, 808 drum samples, and recordings of children with stuttering speech syndrome, amongst many others. For whatever reason, that rub of authentic and synthetic sounds and lyrical content is very appealing to me and I didn't realize it during writing this music, but each piece has some variation of those elements in it. Anyways not to get too heady, cause when I compose it's very much from the gut and not the head, but it's interesting when you finish something and step back from it to see what sort of themes pop in subconsciously. I'm super excited to get this particular music out there.
There is also an amazing music video that is out now for a composition of mine off this album called "Black Darwin", that my friend Bennett Cerf made with me. Bennett is an amazing director and cinematographer, and we made a very surrealistic narrative-driven music video to coincide with that particular song that deals with phone addiction and has a very sci-fi almost black mirror sort of dystopian lens to it, which is very much rooted in how I see things progressing with our current unbridled technology-driven climate. You can check that out on youtube. Making that video was a huge thing for me because I have always loved cinema and for a period of time I was contemplating being a film director, but the music bug was too strong and obviously I went that route. So it was really cathartic to make this video with Bennett and am super happy with the result.
Any advice for aspiring or new artists?
I guess my advice would be to really come to terms with what motivates you to make the art. If you do it for the love of doing it, and the process of doing it, as opposed to having some other ulterior motive then your work will be much more authentic and honest to who you are, and I believe people pick on that pretty intuitively, and over time you will find people who are interested in what you do on some sort of level. Its hard in American culture to not compare yourself to the extremely successful small minority of celebrities and millionaire pop stars or whatever, cause it's marketed and jammed down our throats from such a young age. But It's important to keep in mind your true motivation to make the work and to appreciate the reward of just being able to get to do it. That's not to say don't be ambitious in what you want to achieve, but be adaptive and recognize the small rewards and success you get just from making the work. Also, I'd say don't be afraid of sticking to one genre or style or whatever. Especially in 2019, I feel like having no boundaries as to how you want to express yourself or mixing things up will result in a much more definitive and self-realized style and aesthetic.
What lessons do I wish I learned earlier on? Hmmm, there's so many. One thing is that I have never been very business-minded. I have always just been about making music, but the reality is you have to be your own manager of sorts at least when you're starting out and sometimes for the whole duration of your career. I wish I were a little more privy to that side of things at a younger age. Honestly, I am just now starting to take that part more seriously. It's not the most glorious aspect of making music, but if you want to get your music out there and share it with a good amount of people you have to treat it somewhat like a business.
What's the best way for someone to check out your work and provide support?
I play in Los Angeles all the time both with my own projects and with a slew of other wonderful musicians and bands. I play regularly with Vinny Golia, Daniel Rosenboom, Polartropica, Billy Uomo, Lauren Baba, just to name a few. I have an album release show for my band NOICE on September 8th at the Bootleg Theater, so I am very excited about that. I'm terrible about updating my website with new shows, but I am pretty good about mentioning them on my Instagram.
I have several albums all on Orenda records. Boiling High Idol, by my former band Falsetto Teeth. Music Made With Voices. My upcoming release NOICE is out August 23rd on Orenda as well. All this stuff is on digital streaming platforms as well, just search Alexander Noice or Falsetto Teeth.
I have also been on dozens of records over the years for various musicians. I don't really know how many to be honest, but one of these days I'll sort it out and put a discography on my website. It adds up over the years.
Contact Info:
Image Credit:
Jordan Kirschner
Olivia Hemaratanatorn
Eron Rauch
Suggest a story:VoyageLA is built on recommendations from the community; it's how we uncover hidden gems, so if you or someone you know deserves recognition please let us know here.