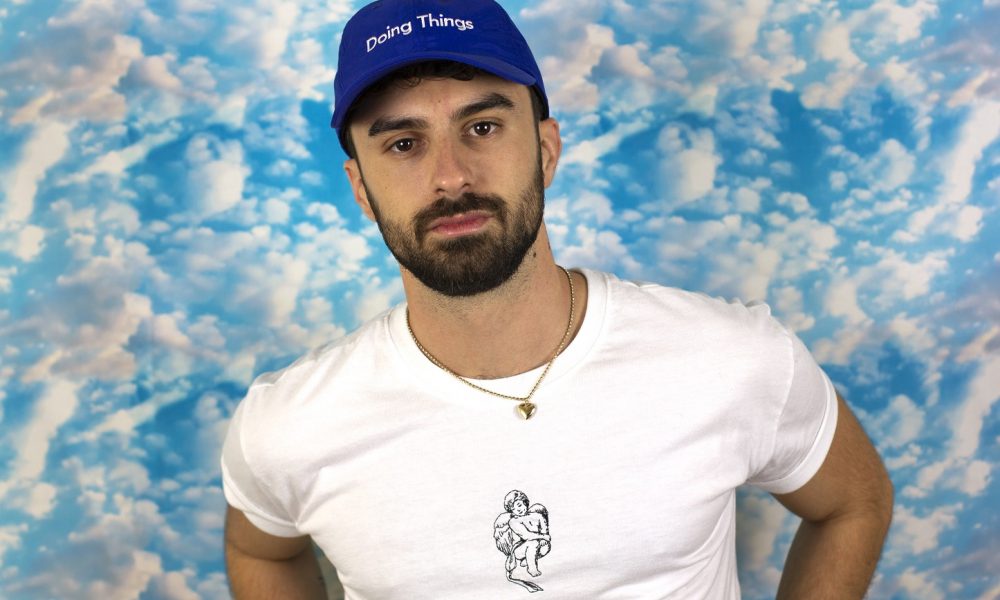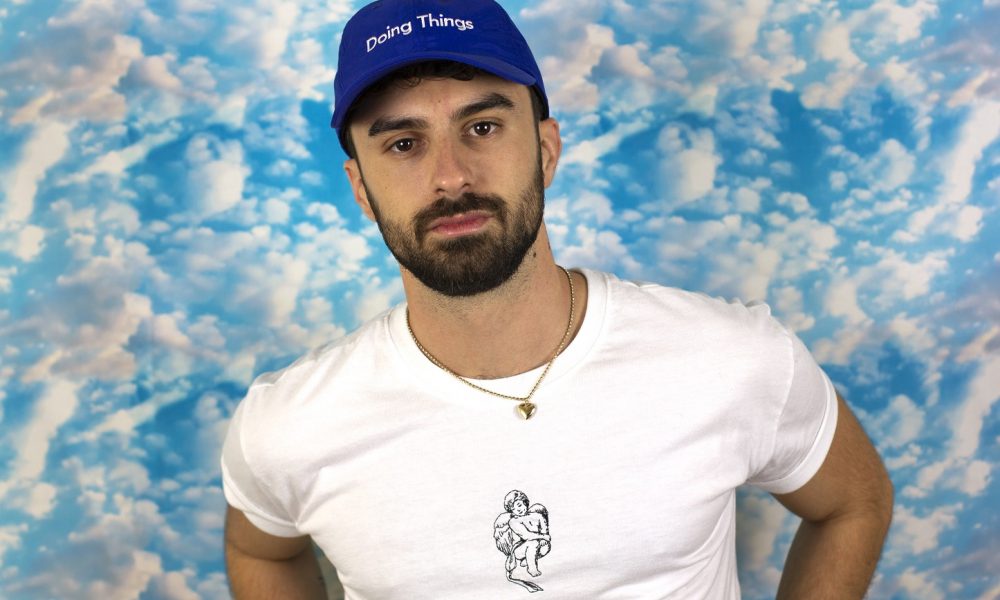 Today we'd like to introduce you to Steven Rahbany.
Steven, let's start with your story. We'd love to hear how you got started and how the journey has been so far.
So much of how I now see beauty in the world comes from my past experiences. I grew up in a town outside of Houston, TX, always trying to blend into the background as I suppressed my sexuality. On top of that, when I was twelve years old, my father committed suicide, leaving me and my family struggling to make sense of the new world we lived in. I can't really describe the feeling that left me, other than complete numbness to everything around me. I don't think I ever really processed it, and I retreated into myself, hiding what I was experiencing.
In High School though, I eventually found power in creating art, which gave me a way of expressing my emotions in a non-confrontational way. I never really considered myself a creative person, but I always found beauty in surprising imagery that had people either grossed out or shocked by what they saw. I think I liked forcing people to confront things that they'd otherwise ignore.
Wanting to move out of Texas, I came to school at USC here in Los Angeles, where after having a mini-crisis of what I wanted to study, I ended up going back to what my gut was telling me: that the feeling of creating was something that's worth it. So I ended up practicing both studio art and graphic design.
Later down the line, after working for a few years in graphic design and letting my art fall to the back-burner, I felt this emptiness and loss of myself as a person. I was just coming to terms with my sexuality and starting to be comfortable with the emotions that I hid from myself. What did I like? Who was I? So I started a whole self-discovery phase where I forced myself to create things that made me break down personal barriers about doubt and sexuality. Basically, I explored myself as me, not as who I was presenting myself to be. Sometimes it's a little weird and quirky, but I fell back in love with that addicting feeling I get when I finish creating something out of nothing. And I found that people were way more supportive of the ideas that I had that were true to me and my weird mind at times.
Looking back, I think that while I've never admitted that my childhood experiences impacted who I am today, I've realized that it has solely informed my life and what I make as an artist. I've learned to identify my strengths that came from those times and celebrate those strengths, such as empathy towards others. I let those strengths guide my career and art practice. I'm always looking for work that will actually matter in this world, whether it's directly affecting or simply connecting with people on an emotional level. Empathy and awareness are not only things every artist should have, but in general, are just things this world needs more of right now.
Overall, has it been relatively smooth? If not, what were some of the struggles along the way?
Obviously losing a parent to suicide is a huge event to survive, so it's always left me struggling to trust the world around me. Something like that shatters your perception of relationships and makes you really question what is real and what isn't. That's what I've found in art that's kept me inspired, exploring reality versus perception, and how emotions like anger, confusion, and doubt are in a way more raw and universal, yet they always imply hope at the same time. Sometimes it's heavy because I'm forcing myself to experience emotions that I would otherwise try to ignore, but I think there's a power in that, almost a sort of therapy for me to work things out through something tangible.
I think finding my voice has also always been a struggle. For most of my life, I was hyper-aware of my surroundings and scared to be me, later realizing that I had lost my sense of self. Now, I've slowly been discovering myself and have found and love my voice and what I have to say. Part of my hesitancy has been a fear that no one would appreciate or listen, but once I became confident in my work, I've been blessed to have people come out and support me for the work that is vulnerable to me.
Please tell us more about your work
I am an artist and graphic designer. My art practice is two-fold. The first half consists of a long term self-portrait series, where I represent myself through random thoughts I have as a visual journal of daydreams. It can range from gender norms and sexuality to dark thoughts, to just random funny things I think of. I hope that over time a pattern or connection can be made between everything.
The second half is what I've recently started making, which is a series of hand-sewn pillows into panels. Usually incorporating text, I sew phrases or thoughts into wood panels, stuffing them to be plush like pillows. I've found this technique to really give that feeling of conflict, presenting dark thoughts or insults in a non-violent way. The first few I sewed homophobic slurs into bright and colorful fabric, creating a conflicting sense of comfort, juxtaposing happy colors and soft touch with shame that you experience as a kid growing up, hearing slurs being used as slang.
I've been lucky enough to have recently shared some of my work in gallery shows in Los Angeles and New York, and looking to share and connect with more in the future! That being said, if you are an artist or curator looking to collaborate on an art show together, I'm always looking for local artists to connect and work with!
What is "success" or "successful" for you?
I think I've come to define success as having someone look at my work and really experiencing a genuine reaction or emotion to it. That's why I like Instagram as a platform because it's an easy way to get reactions out of people. If someone looks at something I make, and really has a gut reaction, whether confused, angry, happy or even concerned, I find joy in that and count it as a win.
What I think it comes down to is if a person can feel an emotion and really question what makes them feel that way. If they read the gay term "FRUIT", do they feel empowered or ashamed? If they see a picture of me with cow utters instead of nipples, do they laugh, or are they disturbed? All of our emotions are subjective and are only as legitimate as we make them, so getting people to have an emotional reaction to my work sort of feeds its legitimacy and breathes life into it, and that alone is the only success I look for.
Contact Info:

Image Credit:
Steven Rahbany
Suggest a story: VoyageLA is built on recommendations from the community; it's how we uncover hidden gems, so if you or someone you know deserves recognition please let us know here.