Today we'd like to introduce you to Wendy Lam.
Hi Wendy, we'd love for you to start by introducing yourself.
I am a first-generation Chinese immigrant from Canton, China. My dad's grandfather had immigrated to Hawaii to work in the pineapple plantations. He had a wife and two concubines, endowing him with two sons and six daughters, who all subsequently immigrated to Hawaii in vessels. We moved to Honolulu, Hi when I was two years old. Eight of us lived in a two bedroom apartment for a large chunk of my childhood. My mom tried to enroll me into a learning disabilities institution so that we could afford preschool. We took ESL (English as Second Language) classes. My mother worked in a sewing factory and my father worked in a restaurant six days a week. Our grandparents looked over us most of the time. Social activities were usually centered around academics. We attended Sun Yat Sen Chinese School 5 days a week for 2 hours after English school. Grandma took us to the community library a few times a week to do homework and read books. We attended piano lessons every Sunday.
When I began high school, our Chinese school began to offer Kung Fu classes after school. This was my first real movement experience. And I loved it. I loved the physicality of kicking and punching, the grace of the choreographed animal sets, the comradery of the community, and the honor of the discipline. Kung Fu was my life for five years until I left home to attend UCLA. In case it hasn't been obvious yet, although I attended AP English classes and was captain of a plethora of clubs in high school, I am Chinese as F*&%! My parents only speak Chinese, we saran wrap our unused appliances, we use mothballs in our dresser, and we eat dinner on our Mahjong table. So coming to California was a huge culture shock. Additionally, in the absence of Hawaii's "melting pot" blend of cultures, I felt racism for the first time in my life. I ping ponged around all the sororities, cultural associations, and business fraternities before I found dance.
Dance at the World Arts and Cultures department saved my life. I found solace as soon as I walked into the walls of the department. I knew who I was. I was a dancer. We all shared one unifying identity while being free to celebrate our diversity. Dance consumed my life for many years thereafter. I was introduced to Bgirling (aka break dancing), which bought me the ticket to explore many places. I've been able to travel and perform on TV, movie sets, theaters and festivals all over the world, largely due to my investment in this dance form. Everything I truly know in life, I understand through the eyes of a Bgirl, first and foremost.
Another branch of my path that has informed a lot of my character has been nursing. I became drawn to nursing when I had a very memorable experience with a Nurse Practitioner in college. My memory of her was gentle, warm, compassionate, knowledgeable, and competent. There was a deep joy in her actions and a steadfast conviction to help in her demeanor. I wanted to offer this type of rock solid nurturance to those in a sensitive situation. I have now been a Perinatal Nurse at UCLA for 15 years. I have been able to provide support, education and comfort to women in their most vulnerable times and have brought many beings into this world. Being a nurse has furnished me with the ability to empathetically anticipate the needs of others before it can be articulated. It has cultivated my yearning for a deeper understanding of all things.
Compounded with my experience as an entertainer for two decades, I have developed a strong propensity for the science of beauty. I am keenly aware of the connection between self-image and agency. Simultaneously, I am also privy to the fact that self-image is created by many factors, I want to deep dive through all these layers and bring comprehensive beauty to the world. In doing so, I hope to contribute to charging the world with the vital energy to be, do and have all they desire.
Would you say it's been a smooth road, and if not what are some of the biggest challenges you've faced along the way?
My parents grew up during Mao's communist regime in China. Conformity was the way of life. People worked hard. Followed orders. Obeyed the rules. Didn't voice their concerns. Played it safe. Minded their own matters. My sister and I were raised with these ideologies. I did as my parents requested, never swam on the deep end, never wore make up, never had a boyfriend, came home on time, worked at my parent's restaurant on weekends. I studied hard, got good grades, graduated Valedictorian of my class, and earned a scholarship to UCLA.
My mom was ok with me dancing as long as I stayed on course to secure a stable career. Like every Asian parent, they had aspirations for me to be a doctor, but, alas, that hope died in college when I got a C in Organic Chemistry.
Later on, I would almost drop out of nursing school because of dance. I was performing in shows and competing more regularly in the Bgirl scene. I was practicing for a few hours at least five days out of the week. On weekends, I would attend dance events or perform in Bar Mitzvahs. Every week, I was also performing street shows on Hollywood and Highland Blvd. I remember studying with my textbooks laid out between shows while everyone else was taking a break. I was tired of conforming to the institutional structure and just wanted to break free and dance.
Finally, I had found something that I had chosen to do for myself. I didn't dance before my mom until well after a decade later. She viewed the dance as dangerous and dirty. She was always worried that I would get hurt, sick or become a delinquent of society. I learned that the way to maneuver around my mother was to keep things to myself, to only display them when I had been "something to show for it".
She finally warmed up to dance when I began booking tours and music videos, and she realized that I would not let my life fall to the wayside. Similarly, I didn't tell my mother when I decided to enter the world of entrepreneurship. My mom didn't even know that I started my business until months after the fact, even though it took a year and a half to acquire the funds. They always tell you that the people who love you the most tend to try and talk you out of your dreams. I don't blame my mother for wanting me to live a safe, stable life. It's the only life she has known. Truthfully, I owe her everything for showing me a contrast to the life I prefer to build. As an added bonus, I can now gift her services that she finds valuable.
As you know, we're big fans of you and your work. For our readers who might not be as familiar what can you tell them about what you do?
In the past year, I have been able to combine my nursing skills with my love for beauty and expression in an Aesthetics practice named Eternal Skinshine. Not only do we offer cutting-edge, top of the line aesthetics procedures to the public, we also equip people with a comprehensive understanding of their own bodies. I am a huge proponent of functional medicine and advocate supplying our bodies with everything it needs to heal ourselves. I also believe that just because we choose to drink oat milk and farm our own vegetables, it doesn't mean we are not entitled to look our damn finest. I feel that the word "natural" often casts out the possibility for enhancements. Women are repeatedly expected to look their best, but without trying too hard. Well, now there's a way to do ALL OF IT. And it's actually good for you.
I have been on the other side, feeling ugly, old, ashamed, tired and it's quite frankly unnecessary to feel that way. Our self-image is such a reflection of the way we take care of our bodies. People are too frequently disenfranchised by age. With time, they quietly accept their fate of being less attractive, less in shape, and less energetic. Without a fight, they are relegated to believe these observations as truths. I believe in the infinite power of the human mind and body. I believe that we can be whatever we believe we are. With the aid of tools and technologies, people are able to incrementally reverse the undesired physical effects of sun and aging. I desire to help people develop a belief that permits them to see their ever-expanding beauty and health.
There is a quote, "Confidence is the most beautiful thing you can wear". Except, it's sort of a circular statement because the better we can take care of ourselves, the better we look, and hence, the better we feel. Just in my first year alone, I have heard so many people rejoice their changes. They feel younger, prettier, and ultimately, more confident to take on the world.
I believe what sets me apart from other people in this industry is my capacity to see the human as a whole organism. I find that most med spas treat only the isolated issue or symptom at hand and not the entire cascade of events that may contribute to this. With ample education, I think that this paradigm can be shifted. I also feel that as an Asian female, I am able to empathize with the obstacles that people of color encounter in skincare. To this day, many machines and skincare ingredients are still made in favor of lighter skin types. I want to help people of all skin types achieve their desired skin. I don't sell treatments, I sell goals. I don't stop until people have achieved the progress they desired.
I have also been told that what is unique to me is my ability to inject my silly, quirky creativity into my work. I am an artist and a creator. I love making funny sketches for what appears to be quite a serious terrain. I believe that education should be fun and that laughter makes us more beautiful!
What sort of changes are you expecting over the next 5-10 years?
Although the aesthetics industry has been around for a long time, it seems to finally be achieving a large degree of mainstream acceptance, especially in metropolitan areas. Celebrities are becoming more conspicuous regarding their procedures. With high-profile celebs like Kim Kardashian openly sharing her visit to the medspa on social media, aesthetic practices have been banished from taboo and established in "cool". Even as we look at the changes in cosmetics and skincare, we can see that people are more cognizant of health as beauty. We see pop words like "retinol", "peptides" and "vit C" everywhere we look. Similarly, people are looking for more "natural" alternatives to cosmetic surgery. If they can do things to reverse the clock without changing their inherent features, most often, they will choose this route. At the same time, procedures like injectables are becoming quite common for the younger generation. Hence, in the next decade, I anticipate more tools and technologies built for the growing market of people between the ages of 20-60 who want to look more "naturally" good.
The term "anti-aging" is being redefined as "pro-aging". Aging will happen but we can be proactive about it. I think this is where the world is going and I want to contribute!
Contact Info: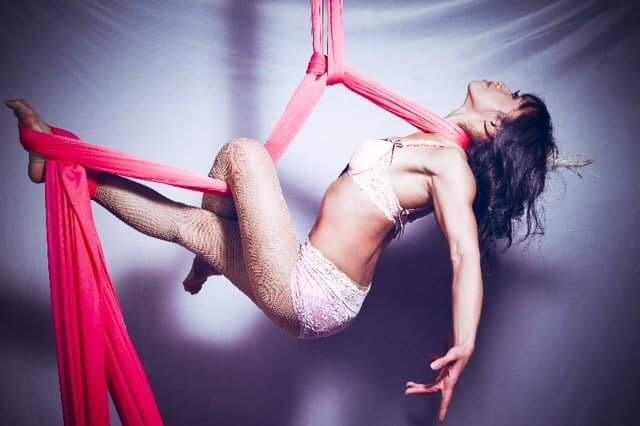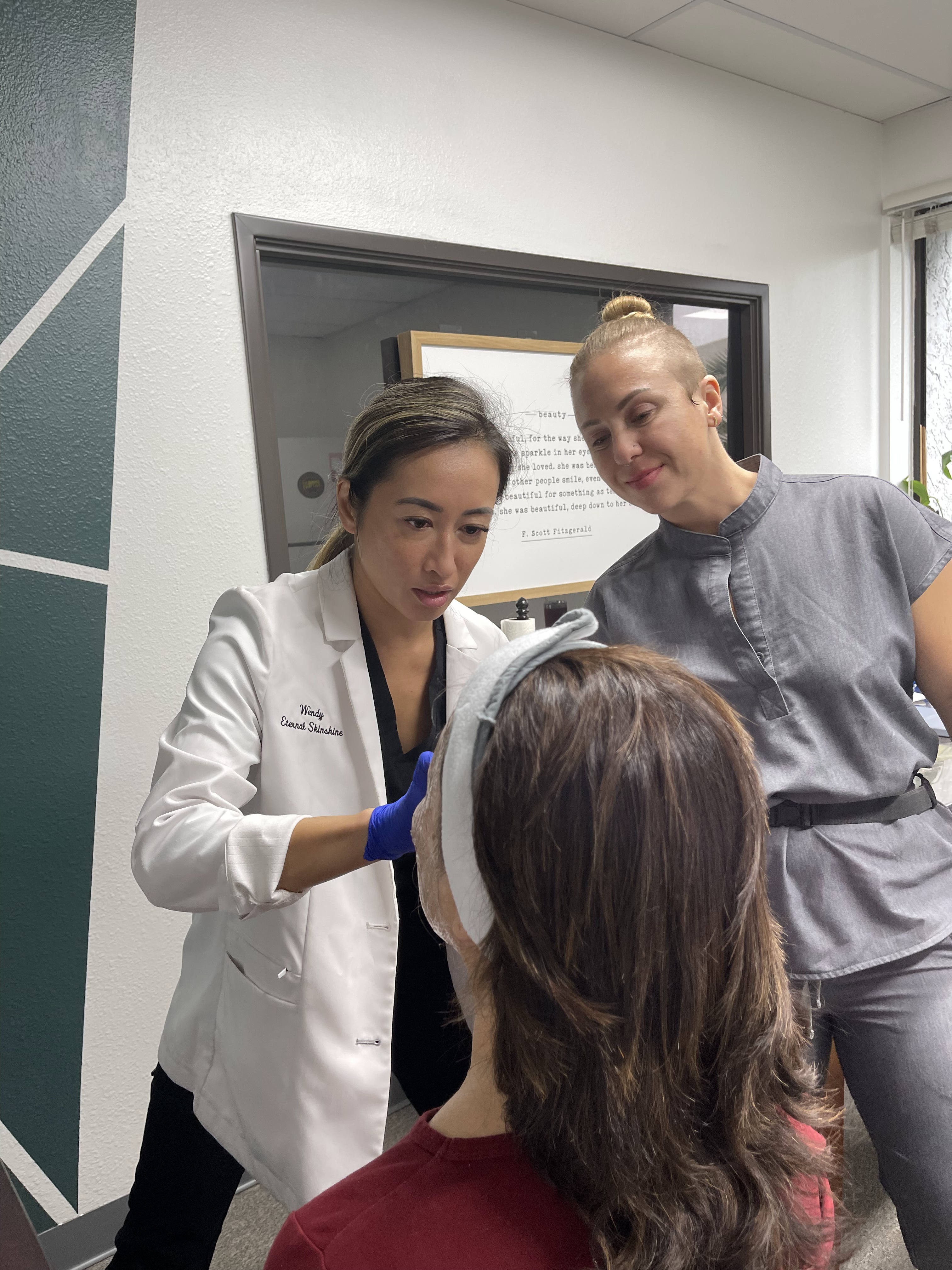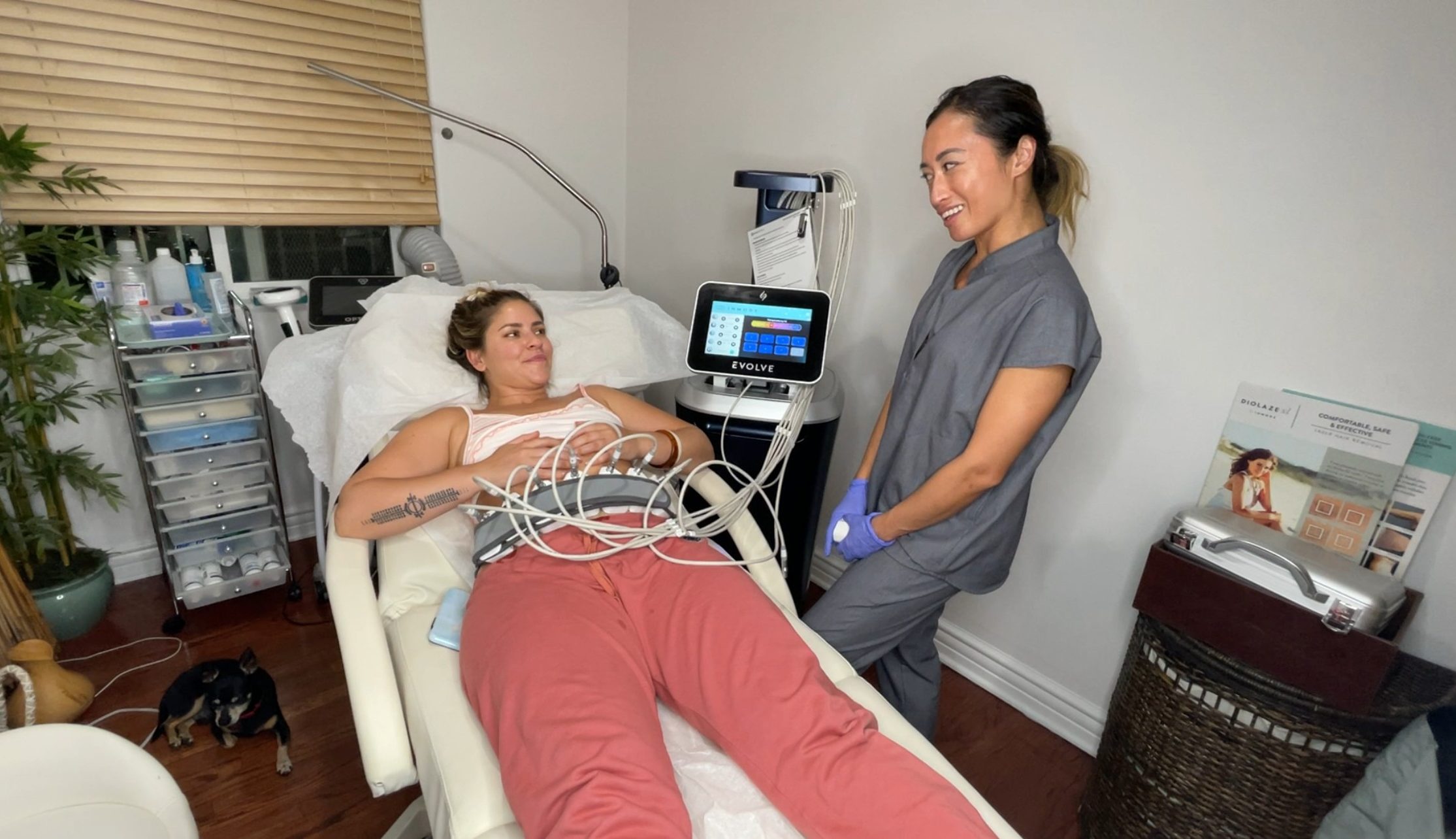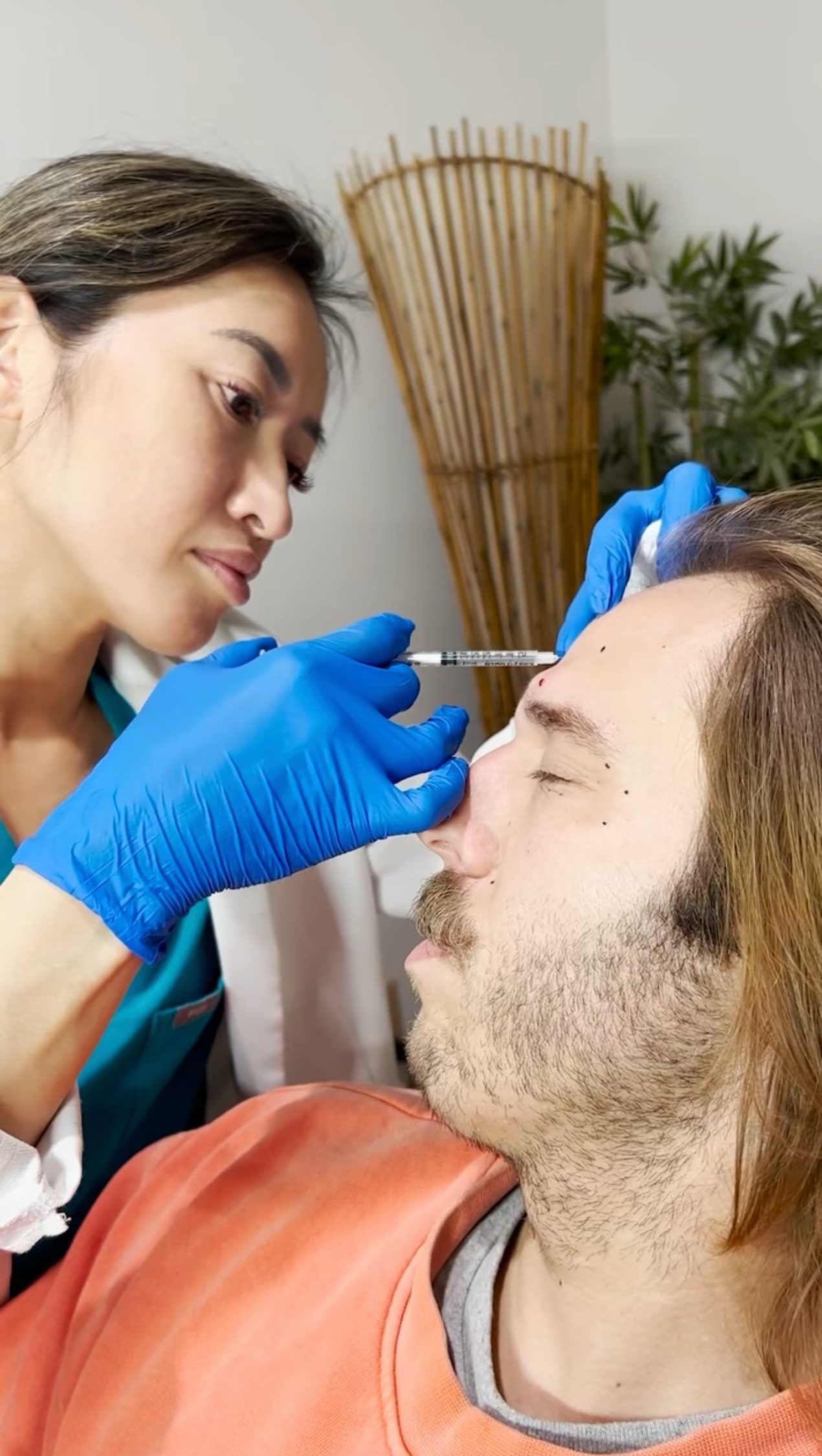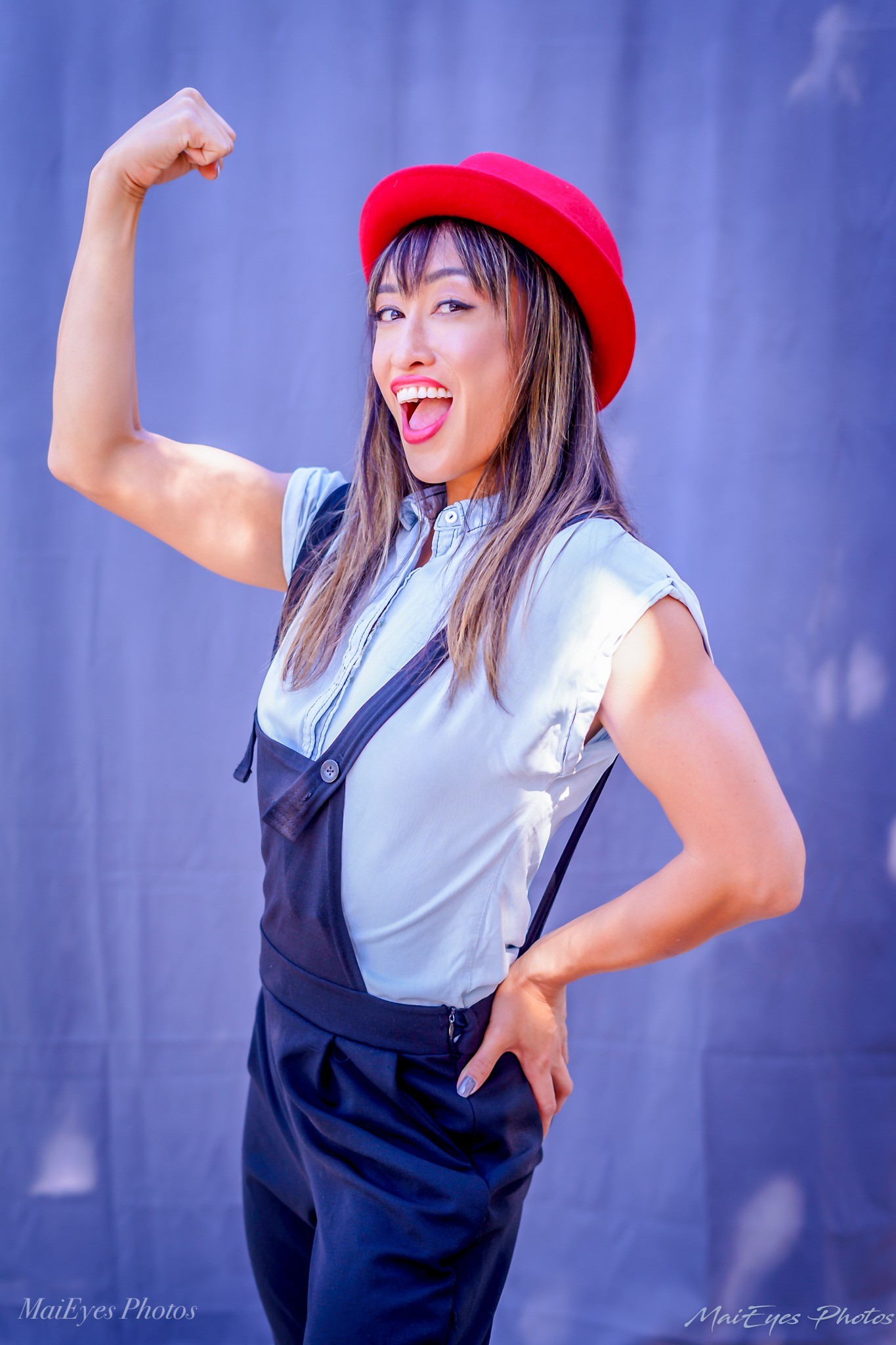 Image Credits:
Personal photo: Jamais Vu photography Additional photos (left to right, top to bottom) 1) Marlene Little 2) Jerson Navasca 3) Kyle Kashiwagi 4) Scott Hsieh 5) Unknown 6) Thosh Collins 7) Brandon Murillo 8) Jerson Navasca
Suggest a Story:
 VoyageLA is built on recommendations from the community; it's how we uncover hidden gems, so if you or someone you know deserves recognition please let us know 
here.