Today we'd like to introduce you to Robin Bishop.
Hi Robin, it's an honor to have you on the platform. Thanks for taking the time to share your story with us – to start maybe you can share some of your backstory with our readers?
My first foray into pottery was actually prompted by a personal tragedy. My mother had died in an accident, and I was grieving. I was looking for a way to cope. I was originally in a kickboxing class, taking my frustrations out on a punching bag. But as I moved through the anger phase, I realized, "I don't want to destroy; I want to create." I took pottery classes at Pasadena City College and thoroughly enjoyed myself. It was amazing to have a space to create something new, to give life to something that wasn't there before!
I had to let it go when I got busy with school as I worked toward my goal of becoming a psychology professor. Fast forward ten years, and once again I was prompted by some personal stressors. I was the head of my academic department, dealing with some health problems, and I thought, "I need a hobby, or I'm gonna lose my mind!" Around that time, I happened to be shopping online for some ceramic pieces for my home. Realizing the artist was local, I messaged her, asking, "Hey, can I meet you in person to see your work?" She responded, "Sure, I actually work out of a community studio in Pasadena…"
I thought, "Wait, I know that place! Why am I not going there? And why haven't I reconnected with pottery?" So I signed up at what's now called Green & Bisque Clayhouse, and I've been there for four years. I might not have jumped back into pottery without that one encounter. I often reflect on these kinds of "happenstance" instances that can send us in particular directions in our lives. It's been an amazing gift to be a part of this local community of makers.
Would you say it's been a smooth road, and if not what are some of the biggest challenges you've faced along the way?
Pottery has often been prompted by the struggles in my life, and it's been an amazing tool to cope. It brings me into the present moment and gives me a sense that I will always have this task to come back to, no matter what else is happening.
I have to say that the journey from being a hobby potter to some kind of "professional" (or at least someone who sells) is an uneasy one. When I get offers from folks to buy my work, it's a strange experience. Someone says, "I want that. How much?" and my first response is to say, "You're a nice person. You can have it!" I'm trying to get into the habit of saying yes to whatever comes up. Even when you contacted me for this interview, my first response was to say, "Oh, I don't think you want to talk to me; I know plenty of other good potters you should be talking to." And then I just said, "Robin…say yes." So here I am! But I do struggle with things like pricing, representing myself online, selling at events. So I will say here for your local LA/Pasadena readers that they are welcome to message me with inquiries!
Thanks for sharing that. So, maybe next you can tell us a bit more about your work?
In terms of my ceramic style, I'm becoming known for my glazing. I work in two very different aesthetics. I do a lot of geometric design, playing with lines and shapes and color blocks. When a studio teacher introduced me to this, it stuck because I've been doing geometric sketches since I was young. It's interesting to see what I was doing as a sixth grader come out in my pottery! At the same time, I do a lot of layering of different glazes to create flowing, cascading effects that complement the curves of softer pieces. The glaze layering process is always unpredictable.
When I think about these two styles, there's a life analogy in there about control and lack of control. I like to embrace both! (Although you never have complete control in ceramics, and there's a great life lesson in there too.) I've been told by some artists that it's good to have a consistent style so that customers know what to expect from you, but I just can't seem to limit myself in this way. I love to experiment, to venture in different directions, to see what I'm inspired to do next.
I would also say that my combining my love of pottery and my love of teaching psychology has made me unusual in what I do. Each informs the other. A teaching colleague took pottery classes with me for two years, and we were struck by the insights that we kept taking from our work — about being in the moment, about embracing the unknown and the lack of control, about letting go of perfectionism and seeing what evolves. We wound up creating a class called "Art and Mindfulness." We now teach students to delve into various art mediums as a way to enter the present moment. This includes teaching them how to make a "pinch pot" (a small pot that you pinch out by hand), which is one of the first things you typically learn in a hand-building pottery class. Lots of our students now regularly make pinch pots as an anti-stress activity. They're also passing it on to their therapy clients, their elementary students, or even their nursing teams. So it's nice to see that ripple!
Are there any books, apps, podcasts or blogs that help you do your best?
As far as the "who, me??" phenomenon of doubting my work, I've found it useful to explore the topic of imposter syndrome. One popular book that I've appreciated is "The Imposter Cure" by Dr. Jessamy Hibbard. I've started teaching a class on this topic as well!
As far as mindfulness and personal wellness, I'd like to give a shout-out to the app Shine, which is designed and narrated by folks of diverse  intersectional identities. It really helped me through some tough times after my health problems, and I return to it for some mindfulness and well-being tune-ups.
Finally, I love the TEDx talk "A grieving artist goes viral finding flow" by Josie Lewis. It speaks to why pottery was so important to me after losing my Mom. It's also something my colleague and I share in our Art & Mindfulness class because it opens students up to the idea of creating art for the sake of creating, as opposed to having a goal of producing something that would be deemed as "good" by an external judge. I like prompting people to reflect on this idea. Even though my pottery is now reaching a point where some people consider it "good" (whatever this means!), I am still enjoying the in-the-moment process of pottery as much as I did when I was first making little pinch pots.
Contact Info:
Instagram: robin.ceramics
Facebook: robin.ceramics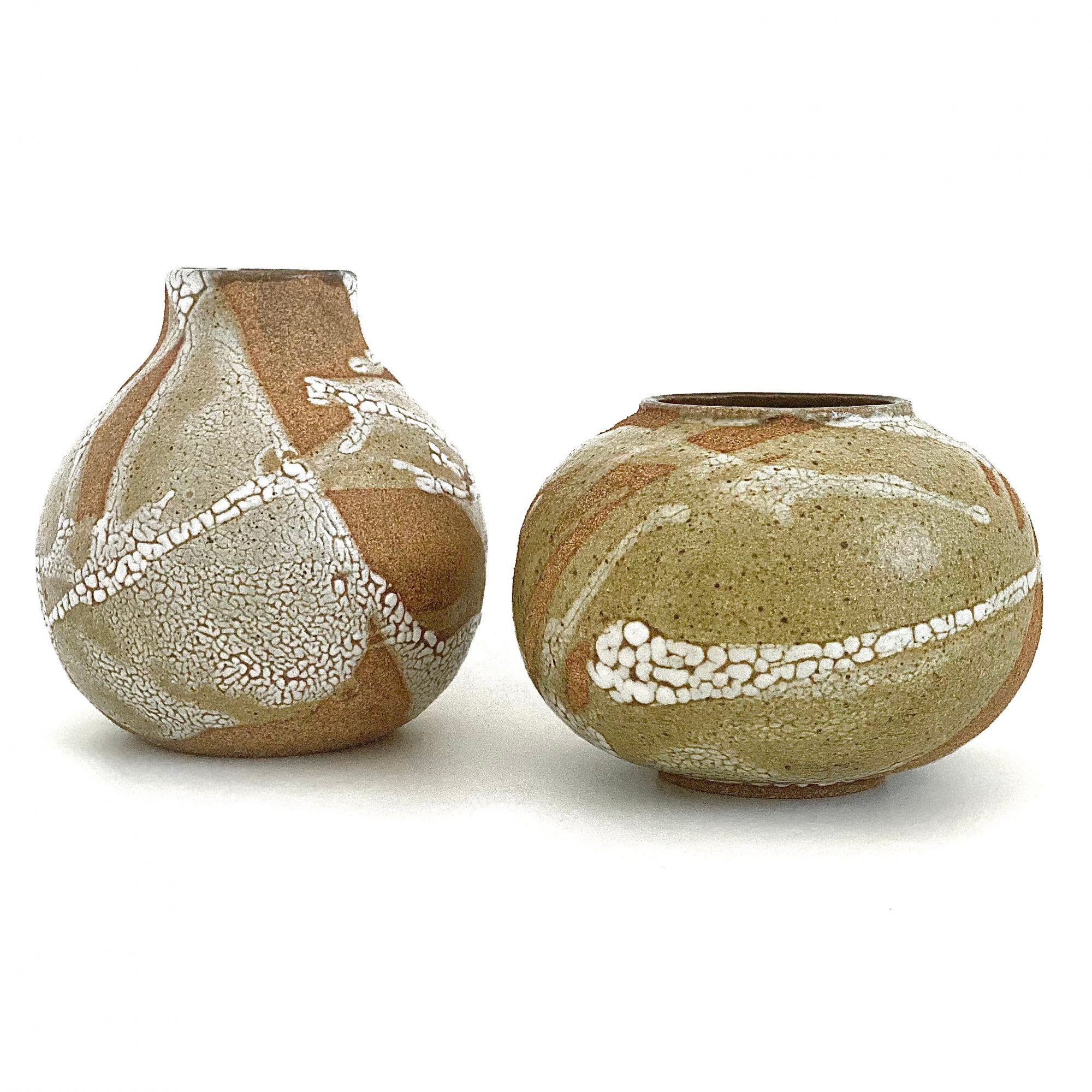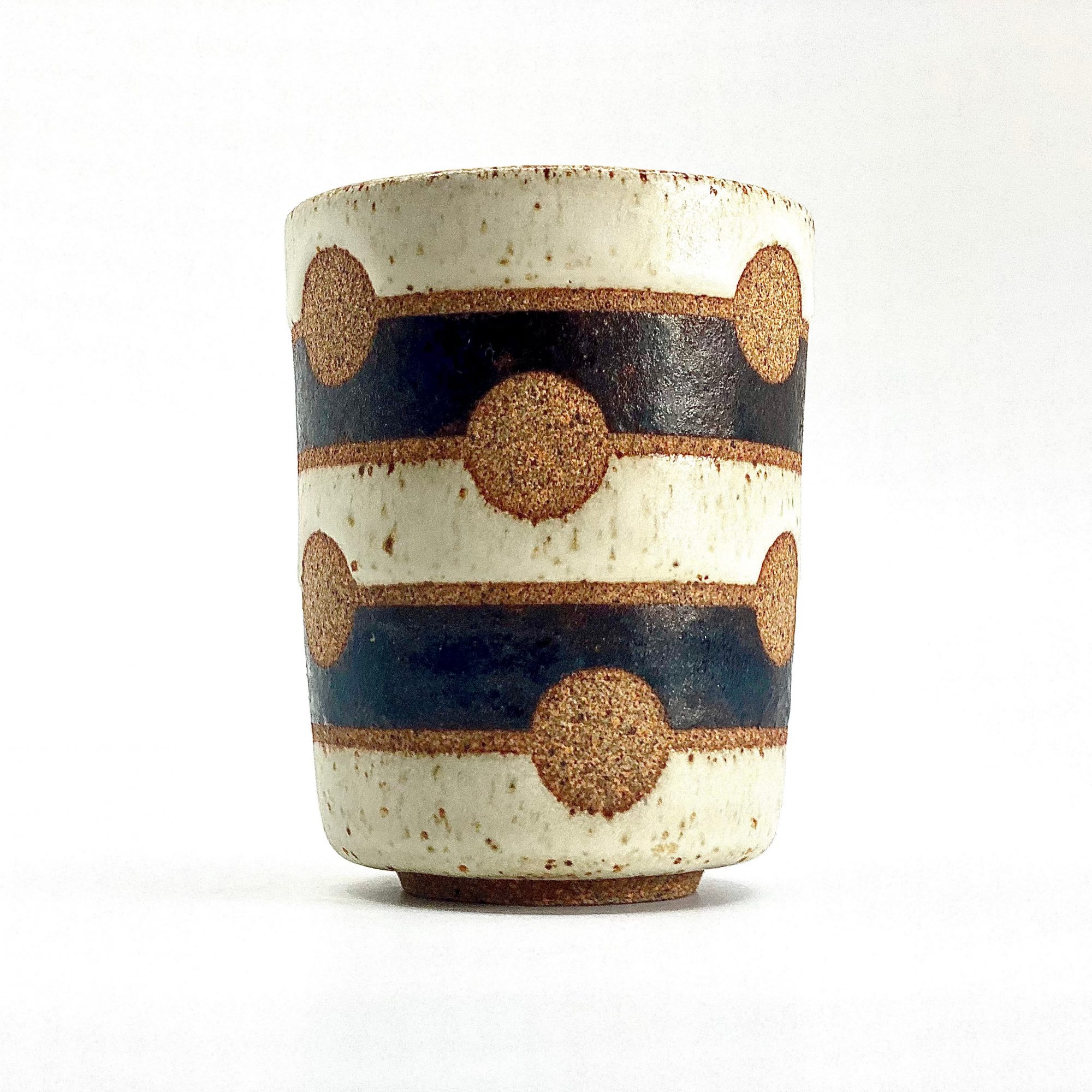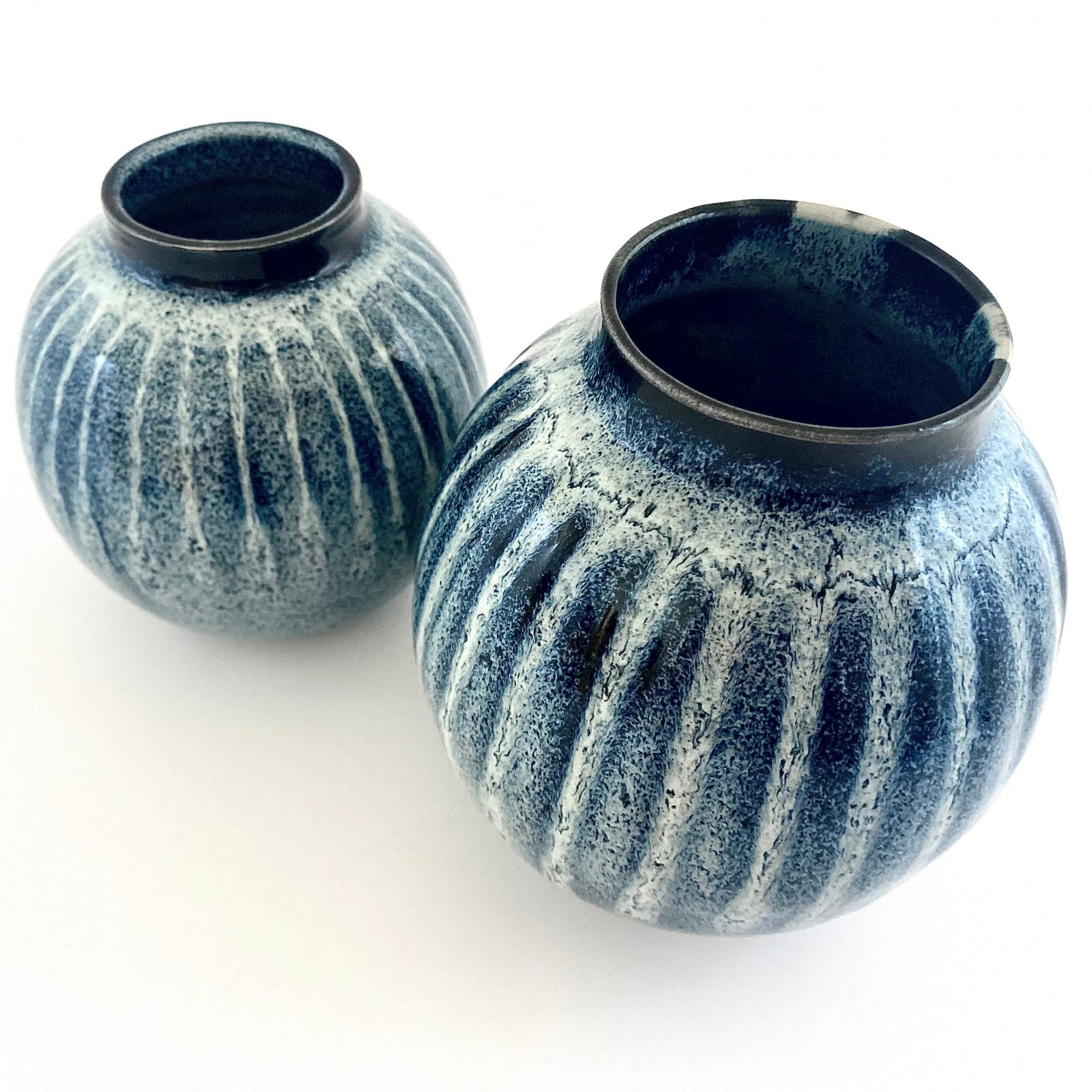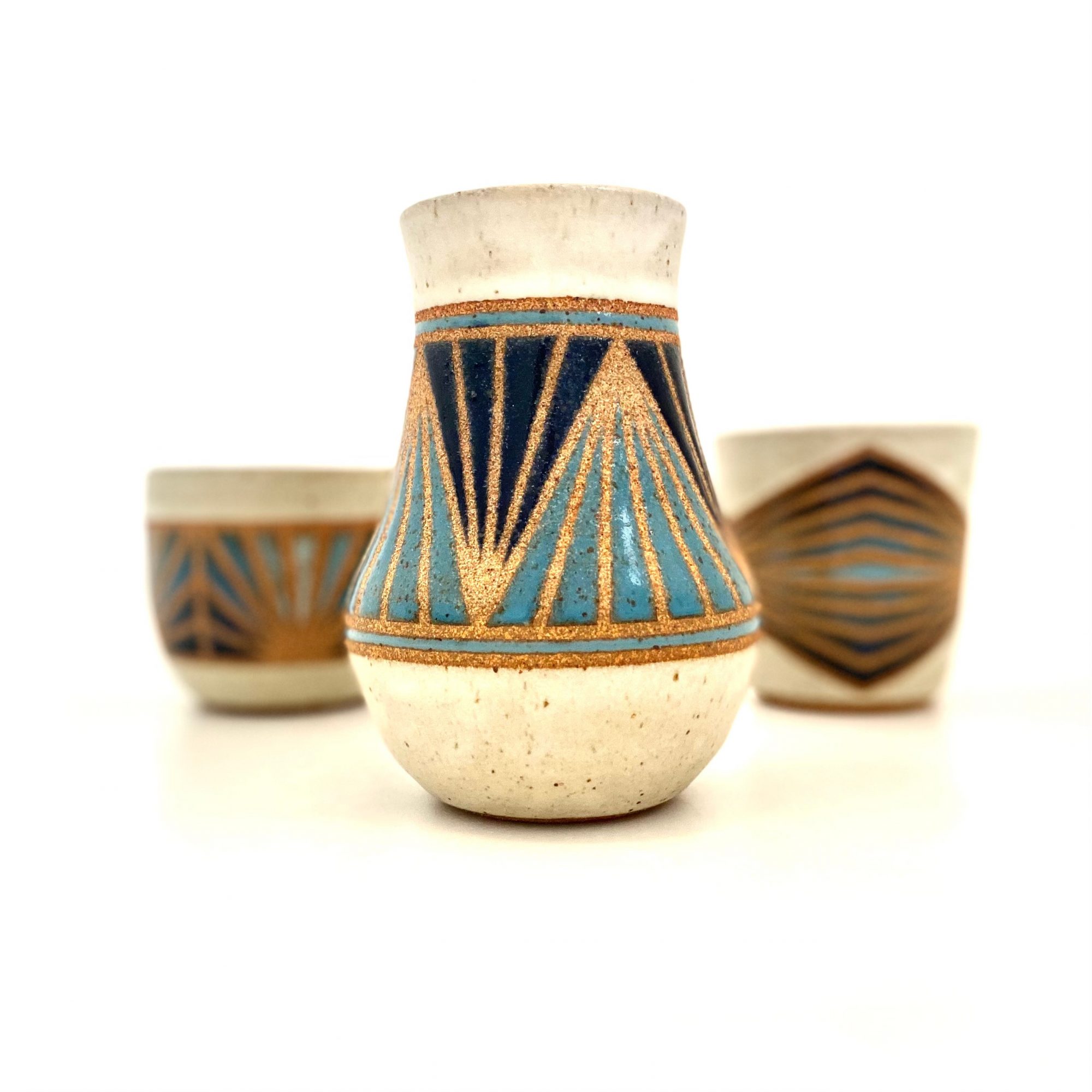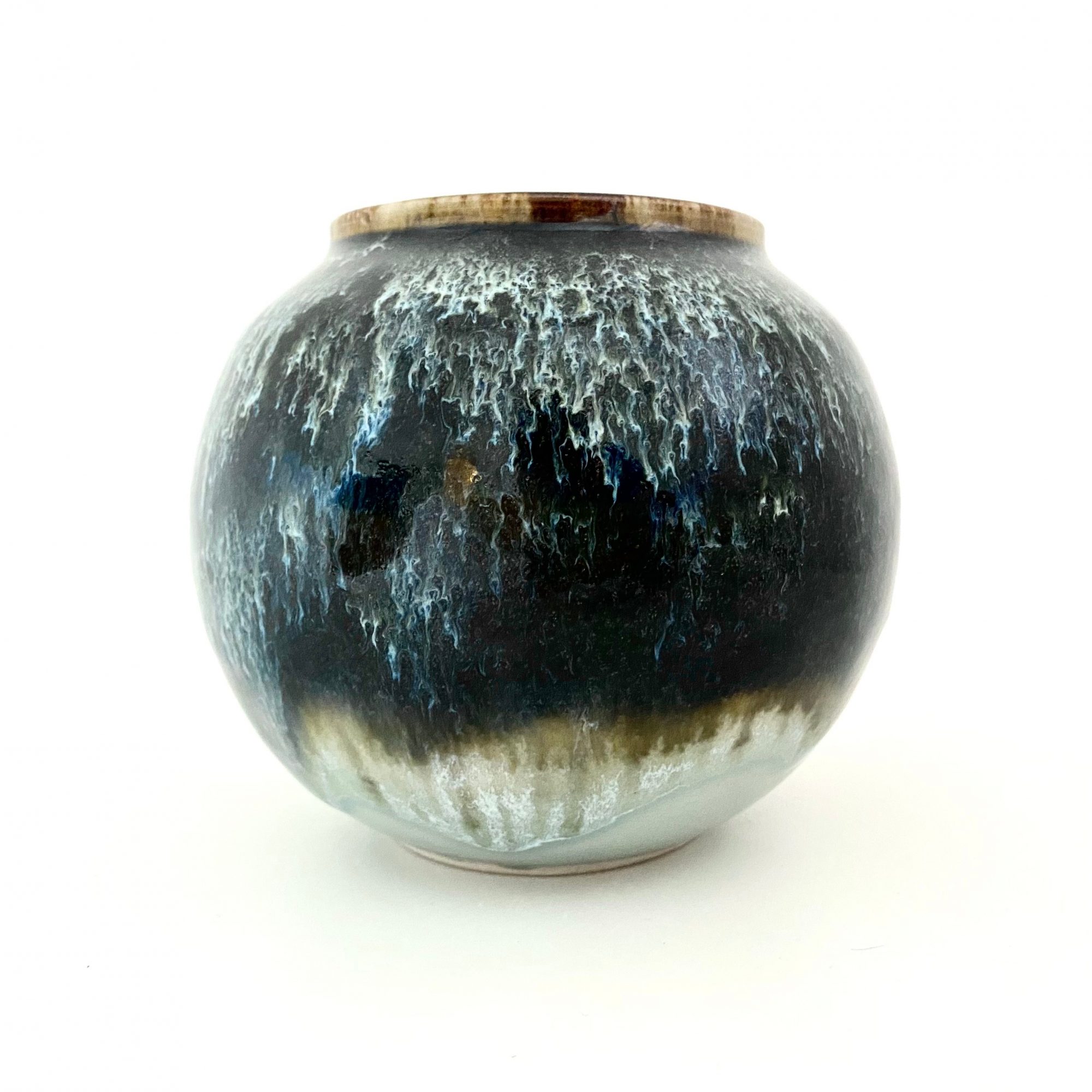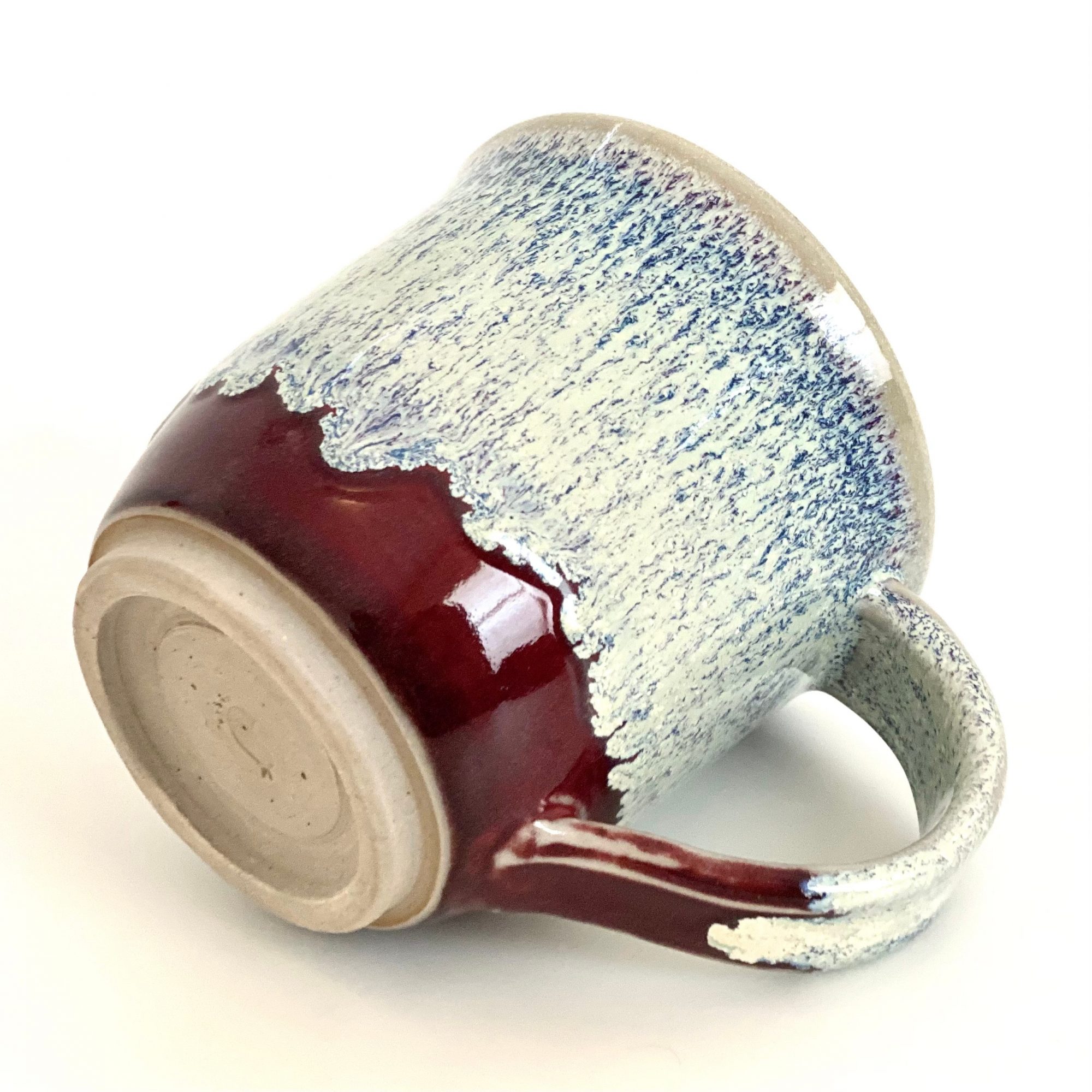 Suggest a Story:
 VoyageLA is built on recommendations from the community; it's how we uncover hidden gems, so if you or someone you know deserves recognition please let us know 
here.