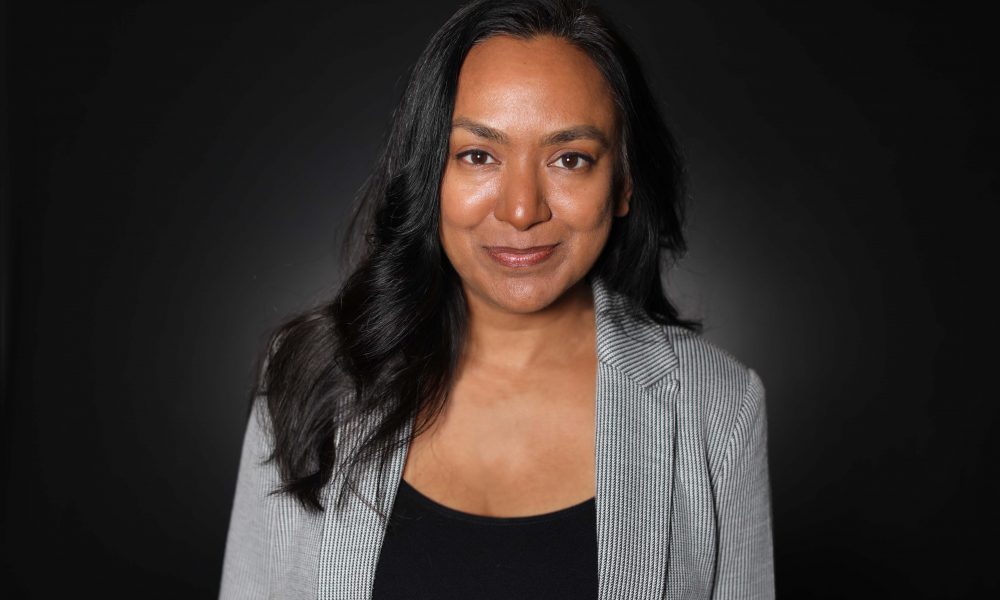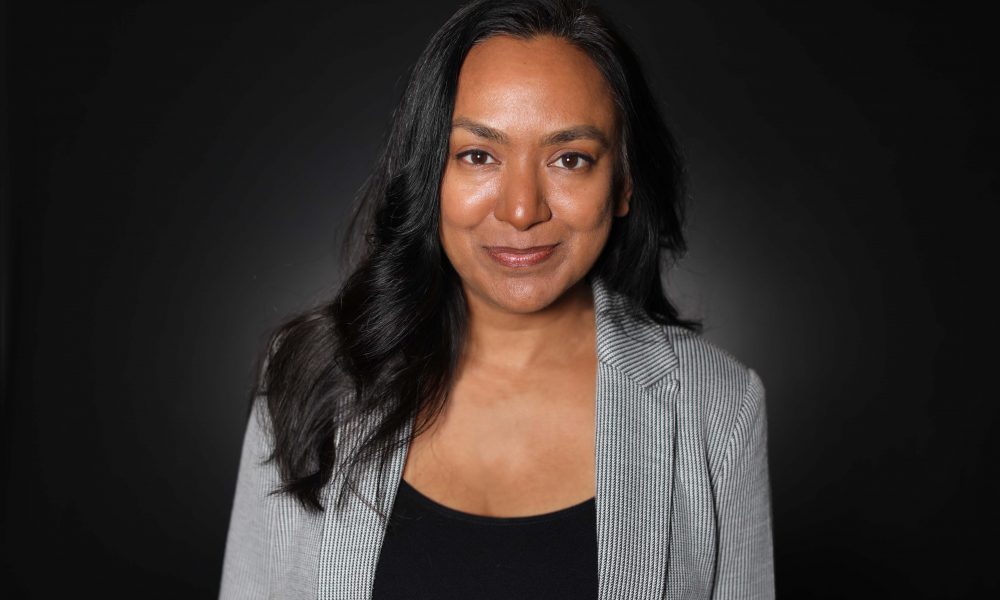 Today we'd like to introduce you to Reena Dutt.
Alright, so thank you so much for sharing your story and insight with our readers. To kick things off, can you tell us a bit about how you got started?
Being the child of an engineer and an artist, it was natural for me to love the arts. Constructing and performing stories manifested in a couple of different ways in my teens – through figure skating, dance and finally theatre. Then I became a theatre addict and it all went South. Just kidding.
As a kid, I was scared to be in my skin and shy about what I loved in life – the arts, eccentricity and "weird" people. Being the child of immigrant parents who were so loving and accepting, people who effectively built bridges between our generational and cultural gaps, it was incredibly difficult to assimilate into the rest of the South Asian community in Arizona at the time. Most of the other families were the polar opposite, steeped in tradition, gender and social biases they brought with them from the 1970s. I didn't feel like I belonged with the South Asian community – but I did feel like I could be myself with my immediate family and the small group of friends I had from school.
When I was about fifteen years old, I started to compete in Speech and Debate, Interpretation events, in particular. Mr. Olson, our drama teacher was a mighty force of love and support who invited me to join. I was fairly shy, and perhaps he knew my shell might break if I had the chance to play someone else. There's a very specific moment that I recall, working on a poem by Anne Sexton (with David Goyette who helped coach us at the time – now an Associate Professor of Theatre and Department Chair at Truman State University in Kirksville, MO) and it was about the depth of pain she had gone through in her life, her thoughts of suicide, the harsh reality of struggling to find love for her children. I remember feeling an intense sorrow for her and realized that poetry, literature, theatre were all a safe way for people to express these kinds of deeply rooted feelings and perhaps find empathy in others. In English class, where I was always a poor student, we only analyzed the text and meaning, but in the theatre, we were able to emotionally live in the experience.
I fell for performance, in very big ways – went to school for International Finance, which promptly turned to Media Arts (Film, Television, Radio), jumped in my car for LA the summer I graduated, worked on a play at the Lyric Hyperion where the actors were absolutely brilliant, so I then went to New York to study acting at William Esper Studio with Terry Knickerbocker, and fell even harder for the artform.
In New York, I had the honor of working with a slew of South Asian artists, people who opened my eyes to a new kind of South Asian community and colors of folx choosing unique paths within it. Rizwan Manji, Purva Bedi, Geeta Citygirl, Rohi M. Pandya and Rehana L. Mirza are a few of the folks that really opened me to self-created work, and I began producing my own film and theatre projects which lead to producing work for others, which brought me around to a film producing career where I focus on the independent scene as a line and creative producer. I have spent the last few years producing films that have gone on to dream festivals like Sundance, Cucalorous, LA Film Fest, Whistler, Outfest, Frameline, NBCUniversal and Palm Springs Shorts. I've worked with innovative directors including Lulu Wang and Tanuj Chopra, and have worked on thoughtful music videos include "Penthouse Floor" for John Legend.
As a producer for the past several years, I learned that as much as I enjoy realizing other creators' stories, I too have stories to tell. I'm now engulged in theatre, back to my roots. I had just opened ANTIGONE, PRESENTED BY THE GIRLS OF ST. CATHERINES by Madhuri Shekar for Sacred Fools when the pandemic hit, and am now working on THE SITAYANA (OR HOW TO MAKE EXIT) by Lavina Jadhwani for East West Players (opening in May 2021). I am also directing audiobooks, specifically stories that involve the children of immigrants and social impact for female-identifying folx and society at large.
Would you say it's been a smooth road, and if not what are some of the biggest challenges you've faced along the way?
Smooth is a funny word. Just like a hard piece of jagged chocolate, with a little bit of heat it can become smooth and luscious. The older I get the more I realize anything worthwhile to the heart that does not have a monetary value to society at large will have a few rough patches along the way.
I think the biggest struggle I have found myself in is figuring out what my larger goals are. At first it was to perform, so booking any job was a success. There was value in that feeling of stepping into my first co-star and having mentors like the late Carol Anne Susi to look up to, meet with, and learn from. She was a role model to me in terms of kindness, class and success as a working actor. After playing enough roles that didn't push a story forward in a significant way, the goal became telling meaningful stories, and that is when I began producing. Every short film, digital series, and feature I produced had a warm place in my heart, but after seeing how political the industry can be, I realized the heart of my work is actually the heart of me as a person. I want to tell stories that are meaningful to me and my community in an ethical way that also demonstrates the world I want the children of my friends to live in. By this, I mean giving voice to lesser heard characters and stories, speaking the journeys of the underdog and misunderstood, treating crews with love and kindness, and fostering an environment where constructive criticism that I receive will help me grow as a creative person, from a community that feels the same when it's reciprocated. How I fit in is up to the project.
Why is this a struggle, you might ask? (insert murder-mystery score here) The reality of the entertainment industry is that not all the hardest working, most creative or talented visionaries find an entry point, so it becomes vital that the stories we are telling and journey it takes to tell them become the most important focus. Being driven by the story itself means finding a way to still feel secure when only three people were moved by a project you put your heart and soul into and the most influential festival or programs are just not interested. It means trusting that there are kind and committed folx finding success despite constant rejection from major institutions that are still telling meaningful stories and finding the funding to do so, even if you don't see their work or lives plastered all over social media by a publicist (or themselves). It means believing that focusing on the work will pay off someday and knowing even if it makes only one person in the middle of the country that you will NEVER meet feel heard, it was worth it.
Yes, the struggle is constant, and I know the way struggle looks will constantly change depending on how my life changes, but for now, it is worth it.
Appreciate you sharing that. What else should we know about what you do?
I recently realized as my journey shifts, it has been harder and harder to define myself. Unlike when I had just started pursuing work in the arts, I am learning to embrace the different colors that I enjoy. As of now, I am a storyteller. I fit myself into the spots that I can contribute to most for a story I believe in. If that means helping with development vs. line producing or directing, I'm game provided no other part of my soul's wishes for the project are a conflict of interest. For example, I'll never produce something for which I have a strong directorial vision that conflicts with the project we're putting together. I need to wear one hat that adds to the synergy of the team. If I don't fit into an existing team, I'm doing a disservice to the story, and I'll pass.
With that, since I've built careers around acting, producing and now directing, I'm learning particularly in COVID-land, my superpower might be that I can straddle film and theatre with ease. Having acted, produced and directed for both mediums, combining the two has been exciting new territory as our beloved theatres have been forced to close down for safety. My show at East West Players, THE SITAYANA (OR HOW TO MAKE AN EXIT) by Lavina Jadhwani, opening in May) is in essence a solo show. Conceptually, and the way we shot the piece is a pure combination of theatre and film and it has been a challenging yet exciting journey to conceptualize and mount. I can't say more…so perhaps you should catch it online!
I couldn't tell you what I'm most proud of because I am glad to say I haven't worked on a lot of content for which I'm not proud. The piece that I feel most strongly about is TOO MANY BODIES, a music and dance piece I directed that was instigated by a dream I had after the Parkland shooting. The team came together quickly considering how passionate we all were about the cause and it included Nancy Dobbs Owen (choreographer), Puppett (Producer), Danielle Phelan (Co-producer), Penelope Wong (EP), Barbara Tomber and Don Mathews (Associate Producers). We traveled many festivals and at each festival we attended, we were able to contribute to the larger discussion about gun violence and reform in our country. I think the most proud I've been is when an audience member admitted to never thinking about gun violence in the way it was presented. It's built around what we would have seen in the students' lives had they not been victims to the crime, and by removing the dialogue in the film, I think it actually opened a greater dialogue with the audience. You can watch it at www.TooManyBodies.org.
I can honestly say I am not known for anything, and I don't know that anything 'sets me apart' per your question. What I hope the people I've come across in my lifetime remember me for is my integrity. I won't say yes to a project that doesn't pinch me in a way that my heart and soul need to see it realized. I will always speak my truth about the work of my colleagues because I think sugarcoating out of 'kindness' is doing a disservice to everyone involved, especially the creatives you respect most. I don't believe any story, vision or idea is more important than making every effort possible to ensure the safety and health of everyone involved, even if that means shutting it down. Last but not least, diversity is truly everything on and off screen – if you don't have visible diversity in casting or key crew, I'm probably going to pass no matter how beautiful the project is – the burden should not be placed on one person to fill those gaps. "No" has become an honorable word to me.
What makes you happy?
I'm about generic as it gets: Cats and Food. Put those things in front of me and I'll probably find joy in everything else. All (non)kidding aside, I think the thing that makes me happiest right now is good things happening to good people. When kindness meets success, however the individual defines "success", I can't help but feel hopeful for the world we live in.
Contact Info:

Image Credits:
Sacred Fools Theatre Company production of ANTIGONE, PRESENTED BY THE GIRLS OF ST. CATHERINE'S. Photo by Jessica Sherman Photography. Directed by Reena Dutt. TOO MANY BODIES, cinematographer Daphne Wu. Directed by Reena Dutt. Reena Dutt narrating for Deyan Audio.
Suggest a Story:
 VoyageLA is built on recommendations from the community; it's how we uncover hidden gems, so if you or someone you know deserves recognition please let us know 
here.