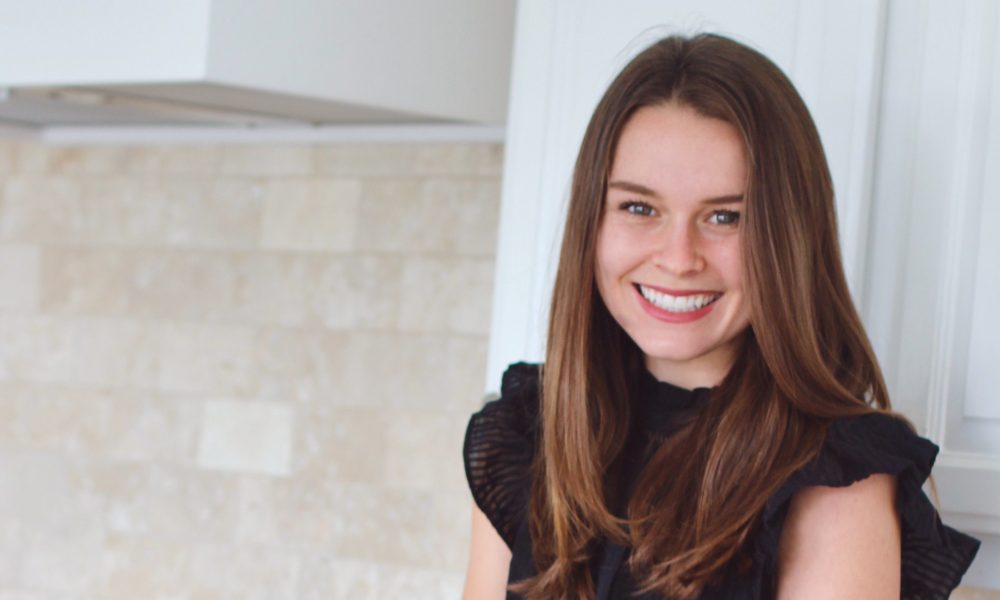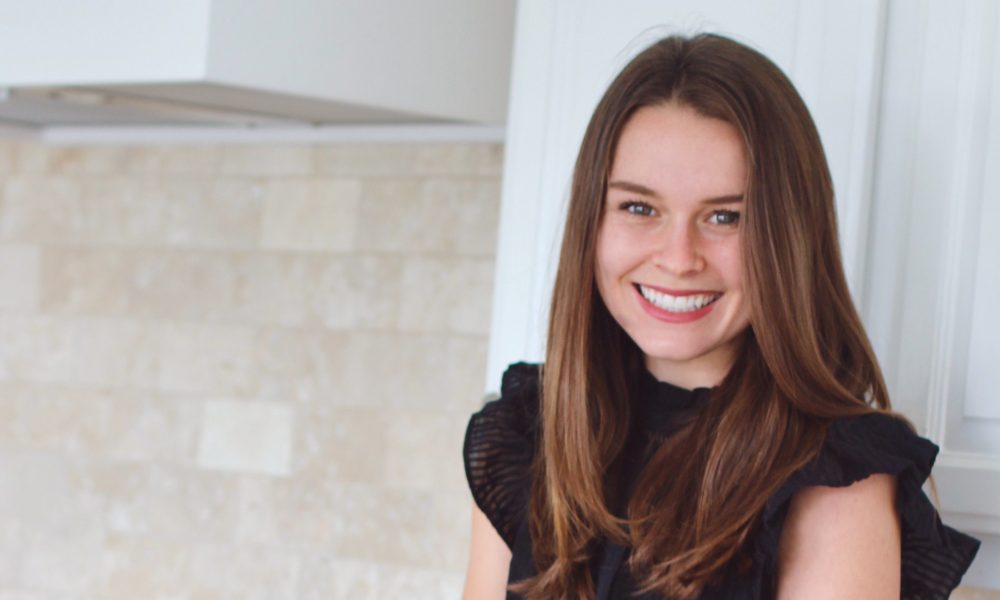 Today we'd like to introduce you to Grace O'Brien.
Grace, we appreciate you taking the time to share your story with us today. Where does your story begin?
I'm a recent graduate from Stanford University, where I studied engineering and design. I've always been passionate about sustainability and health, which inspired me to create Peggs: a plant-based egg alternative.
I am new to CPG, but not new to plant-based living. I have been a "flexitarian" my whole life — always in a complicated relationship with animal products. When I was little, I avoided animal products because the idea of eating a living thing felt wrong, and as I got older my motivations became even more charged by the environmental impact piece; I learned that adopting a plant-based diet was the single best way an individual can fight climate change. Despite my ethical and sustainable motivations, though I never went fully vegan for one big reason: eggs. Eggs are a staple comfort food, a key ingredient in American cuisine, and a part of my daily routine.
The milk aisle is now half plant-based, making it easy to replace dairy, but there has been little-to-no innovation in the egg fridge. I had noticed the lack of vegan egg options for some time, but brushed it off, thinking it was too difficult of a problem to solve; but during the pandemic, I had extra time, and this problem — that had been nagging me for years — was begging to be solved. I become hyper-focused on finding a way to make eggs from plant-based ingredients that would taste and act like real eggs in both the cooking and baking context. Over quarantine, I started to research eggs: their chemical components, their functional properties, the alternatives out there, and started to hypothesize how I could design something similar using only plants.
I'm a natural designer and engineer, so I just started tinkering away, trying out hundreds of variations in the kitchen. I got one a chem lab balance, measured each and every ingredient to the gram, and ran mini-experiments. Eventually, I landed on a powder, made primarily of ground chickpea, flax, and spices, that — when combined with water — becomes like an egg beater. Peggs was born: the plant-based egg made from "chickpeas, not chicks". Eventually, I got to a recipe that tasted pretty good: I made friends and family, who are not vegans, try it cooked and baked, and people said it was actually much tastier than they had expected.
Many big-brand meat alternatives keep their products barred in research labs for years, waiting to bring them to market until they are near perfect, but I've taken a different approach: I decided to get it out there and use customers to help me learn and adapt the recipe. I ran a product-market fit test on my own to see if there was an appetite. I designed the brand, made a website, and launched social media. As soon as I started Instagram, I was overwhelmed with inquiries from vegans, athletes, people with egg allergies — everyone eager to try out Peggs. I was overwhelmed, but knew I'd tapped into something special: a key gap in the market that consumers were actively looking for a product to fill. The product, mission, and story seemed to really resonate. Consumers are enthusiastic about supporting mission-driven, home-grown brands.
Peggs is growing rapidly! I started working with a PhD food scientist to make improvements. I'm starting to partner with local restaurants to get Peggs onto their menus. I'm learning everyday, trying to talk with customers to improve the product, while still keeping it as natural as possible. I'm learning about distribution channels. Eventually, I'd love to work with a co-packer and start manufacturing at a larger scale. There's only so much chickpea flour I can handle myself!! I'm thinking of running a Kickstarter or raising seed money to get it to the next step, because so far everything has been bootstrapped from my own savings.
Part of what's special about Peggs is the story. I'm the underdog – the 23 years old with no food science experience who truly just gets excited about sustainability. I'm bullish on Peggs' future, but even more enthusiastic about the potential to make everyday food more sustainable and ethical. I learned that plant-based egg alternatives use about 90% less water, land, and energy. They produce about 60% fewer CO2 emissions than traditional eggs. 700 million eggs are wasted each year, but the 350% longer shelf life of Peggs can help us decrease that number.
The environmental impact is real, and I truly believe that the future of food will be more plant-based.
Can you talk to us a bit about the challenges and lessons you've learned along the way. Looking back would you say it's been easy or smooth in retrospect?
The challenges are real and persistent. "Powder versus liquid" was a hard decision for me. When I think about how we can change consumer behavior towards more plant-based products, it means putting them next to the traditional products. Thus, I wanted to develop a liquid that could be displayed in the fridges alongside eggs. I realized that developing a liquid, though, would be more capital intensive, not as shelf stable, etc. I decided that starting with the powder version was a good call, so that I could ship it without worrying about refrigeration.
Another huge challenge is that I don't have a formal food-science degree. I've learned everything through research papers and trial-and-error. I've hired a PhD food scientist who is acting as a consultant, but we are still struggling to achieve the perfect eggy texture, while keeping the product clean. I want Peggs to be as natural as possible: made from ingredients people can recognize. Many plant-based substitutes have a plethora of additives and odd ingredients. It's a tough line though to tow, with how closely you can emulate the properties of an egg while also keeping the ingredients simple. Our product is tasty, but the texture is a bit denser than real eggs, which is a new experience for eaters. It's a work-in-progress.
Another challenge is product consistency. Some of the ingredients are in small quantities, so it is hard to make sure they are distributed evenly throughout big batches without industrial equipment. There's an additional variable thrown in too, which is that everyone cooks eggs differently. I'm still figuring out the ideal preparation instructions. There's been some total flops: I sent it to a vegan influencer, and she sent me back a picture of it looking like mashed potatoes. I was like "ohh no".
Thanks – so what else should our readers know about your work and what you're currently focused on?
I am focusing on expanding our current product's reach, while also raising money to commercialize it and run larger batches. We are hoping to run a Kickstarter soon to help us get to the next stage, so follow us to get updates. In addition, we love working with local restaurants, shops, and influencers to help us raise awareness and tell our story.
Are there any apps, books, podcasts, blogs or other resources you think our readers should check out?
I'm busy from morning till night, so working out is often my only time to decompress. Recently, I've been using the Peloton app for guided workouts because the instructors make it so fun and engaging.
I listen to Robinhood Snacks every morning: it's a podcast for digestible financial news. The co-hosts are so entertaining and their stories are always topical and insightful. Great way to stay in-the-know on business news!
Contact Info:
Suggest a Story:
 VoyageLA is built on recommendations from the community; it's how we uncover hidden gems, so if you or someone you know deserves recognition please let us know 
here.