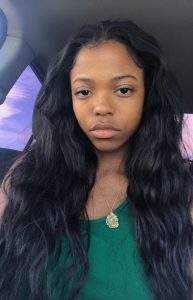 Today we'd like to introduce you to Alana Gray.
Hi Alana, thanks for joining us today. We'd love for you to start by introducing yourself.
My tattoo journey has been quite an interesting one… It all started when my aunt gave me all of her tattoo equipment about two years ago after she realized she wanted to retire from tattooing. I actually never even thought about being a tattoo artist until the day she gave me her machine. I mean, I thought about it, but I never expected to be like a professional tattoo artist or anything like that, especially since I am studying for a B.A. in animation, haha.
I was about 18 when I first started my tattoo journey, but I really didn't get serious about tattooing until about six months ago really. I remember tattooing one of my old friends and it was the first time I ever tattooed skin and I was terrified. I started out using a coil machine which was quite the experience and I was so scared that I was going to go too deep, but she trusted me. Of course, it came out super shitty and I had to go over it but it was the trust that meant the most and kept me going. I wasn't super confident at first believe it or not. When you can go on Instagram and see millions of awesome tattoos made by artists that have been tattooing since I was ten, it gets like that sometimes. To add to that, it wasn't exactly easy being the only woman of color at the shop I apprenticed at in Las Vegas. The Las Vegas tattooing scene isn't exactly what I would call friendly and accepting, haha. So after dealing with the bullshit they had to offer me in Vegas, I finally got the confidence to step out of my comfort zone.
With plans to move back to L.A. and the constantly growing inclusive tattoo community making it safe for ALL people to be comfortable in the tattoo industry, it has been such an amazing experience branching out into my own career path as an artist. It's funny because the very thing that intimidated me (social media) is the very thing that has helped me find my place in the tattoo industry as woman of color and has even helped me make new friendships along the way. I have had the honor of guesting at Jelly Los Angeles, Angel Kisses, and I will soon be at Puchica Studio for the month of August. It is inclusive shops like these that have helped me and many artists alike have a safe space to create their own path in the tattoo industry and have a place to call a home away from home. I would have never imagined that in just six months, I would have such an amazing following and support system of amazing people that want to have my work permanently on their bodies. That is truly the best part of this craft. Being able to have that trust with clients and friends alike because trading is also one of the best parts of being a tattooist! I never in a million years would have thought I'd ever been as good as I am now at tattooing even though I still have so much more to learn. I cannot wait to further branch into my own style and just really perfect my craft. With that being said, I am still in pursuit of a career in animated film as well and I also have plans of creating my own mini-series and maybe one day even open my own art/animation studio. I love finding ways of merging my crafts and that is why I often create tattoo flash that looks very similar to some of the personal illustrated and animated work I have created in the past. My dream is to definitely stay eclectic and multifaceted with my passions and eventually have my own studio where I and others can create whatever our hearts desire. I cannot wait to continue moving forward with my journey as an artist and look forward to seeing where it will take me.
We all face challenges, but looking back would you describe it as a relatively smooth road?
My art journey has definitely taken some bumpy turns, most of which occurred in the beginning of my tattoo career. If I can be candid, doing an apprenticeship was a complete fucking waste of time, money, and energy. It took so much out of me and required me to endure things that I was not comfortable with at all. Being that my aunt had a tattooing career in PA, where there are no regulations or process of getting a license, under her, my apprenticeship with her was null and void. I was originally living in L.A. with a family member while I attended school at Otis College, but once COVID hit I decided to stay with my mom back in Las Vegas and decided to try and carry out my apprenticeship there, which ultimately ended up being the worst decision I could have made. Don't get me wrong, there are cool tattoo shops in Vegas, but there are very few. I had the unfortunate luck of apprenticing at a shop where I experienced racial discrimination due to the fact that I was one of the only people of color in the shop and on top of that, the only female person of color. Because most of the "traditional" tattoo artists are men, women are automatically looked down upon for some reason.
As if they don't have the same or possibly more artistic ability and expression than men have. I was an apprentice and wasn't able to take any walk-ins (walk-in appointments) even though two other apprentices were able to take walk-ins, I was not able to use any of the shops materials outside of cleaning materials and the printer even though I was paying a ridiculous amount to be there, and my boss took half of all of my wages including my tips even though I wasn't allowed to take walk-ins and had to schedule all of my own clients. It was terrible to say the least and I lost more money than I gained. Walk-ins were the one thing that allows apprentices to learn and enhance their portfolio so that they could one day look for work and I was the ONLY apprentice being denied this even though I came in with an apprenticeship already under my belt. Once I realized that I and other apprentices were just there as a way to make a quick buck for the owner, I paid my dues and left with no new knowledge acquired. I knew everything I needed to know from apprenticing with my aunt, but Vegas rules are very strict when it comes to tattooing. After I left that bad situation is when I started getting into contact with shops in L.A. to guest at and that is when it instantly all changed for then better. I will never again subject myself to unfair treatment just because of who I am and I am really glad I am able to share this because I always hear that so many other artists that have undergone an apprenticeship have the same experience and ultimately realize that it isn't necessary at all. Hopefully, my story of the challenges that I have faced can help other aspiring tattooists to just go for it and never allow others to bully you just because they have a higher "status" in the industry than you, that's all bullshit.
Appreciate you sharing that. What else should we know about what you do?
I am really an artist in every aspect but I mainly focus on 2d animation, tattooing, and illustration. I have been trying to branch into single needle and fine line abstract tattooing and I also looooovveee tattooing cartoons, specifically vintage ones. I am currently enrolled in Otis College of Art and Design as a major in animation. I specialize in 2d animation and I am working towards releasing a short animated series towards the end of the year for my senior project which I am super excited about. I really love merging my different artistic interests which is why I often make tattoo flash that is derived from illustrations or animations that I have made in the past. I feel like that's what really sets me apart. I've never been the person to just do one thing have just one goal or passion. I have so many that I really just love combining them and seeing what I get. It is my dream to open up my own studio one day where I can animate, tattoo, and have an art gallery for the public to come and view. Although I am very hard on myself, I do really admire my determination to make my goals come to fruition no matter how unorthodox or crazy they may seem.
Can you talk to us about how you think about risk?
I 100% believe that I am a risk taker, even though it gives me crazy anxiety, haha. I feel that I took some risks during my tattoo journey so far. One of them definitely being finding time and energy to tattoo full time while also still being a full-time student. I believe that taking risks is extremely important because you don't gain anything if you don't risk anything.
Contact Info: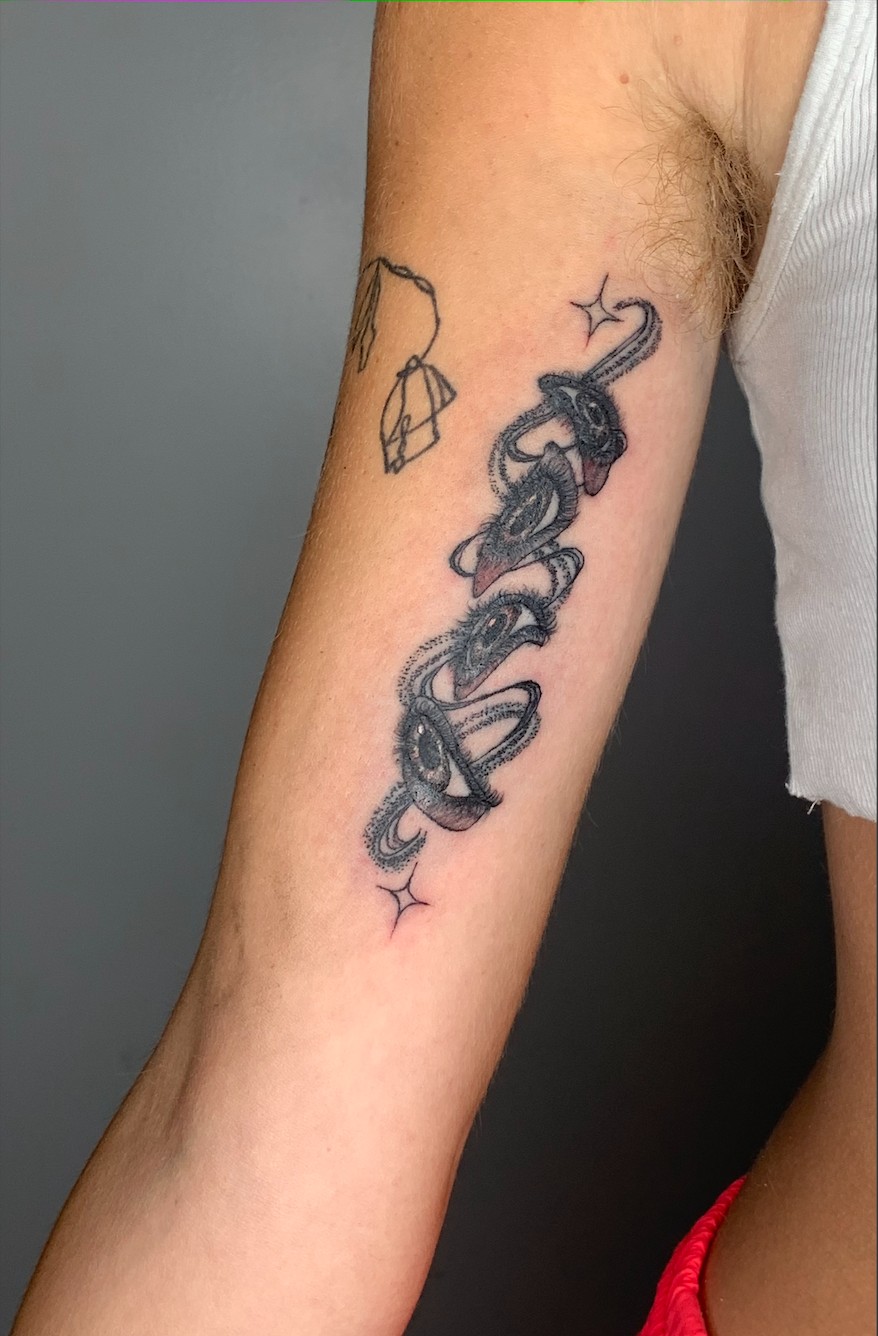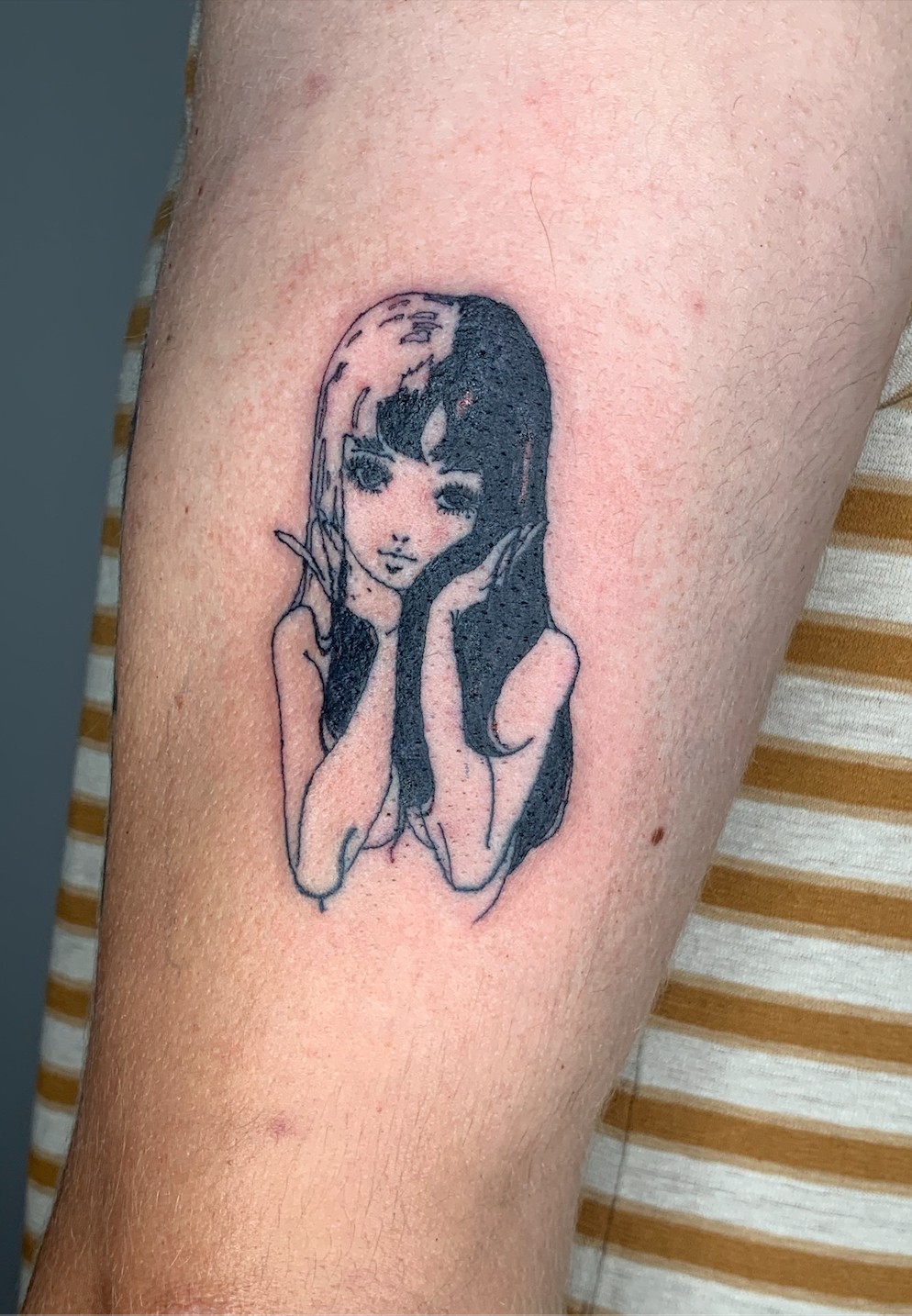 Image Credits:
Alana Gray (all taken by me)
Suggest a Story:
 VoyageLA is built on recommendations from the community; it's how we uncover hidden gems, so if you or someone you know deserves recognition please let us know 
here.