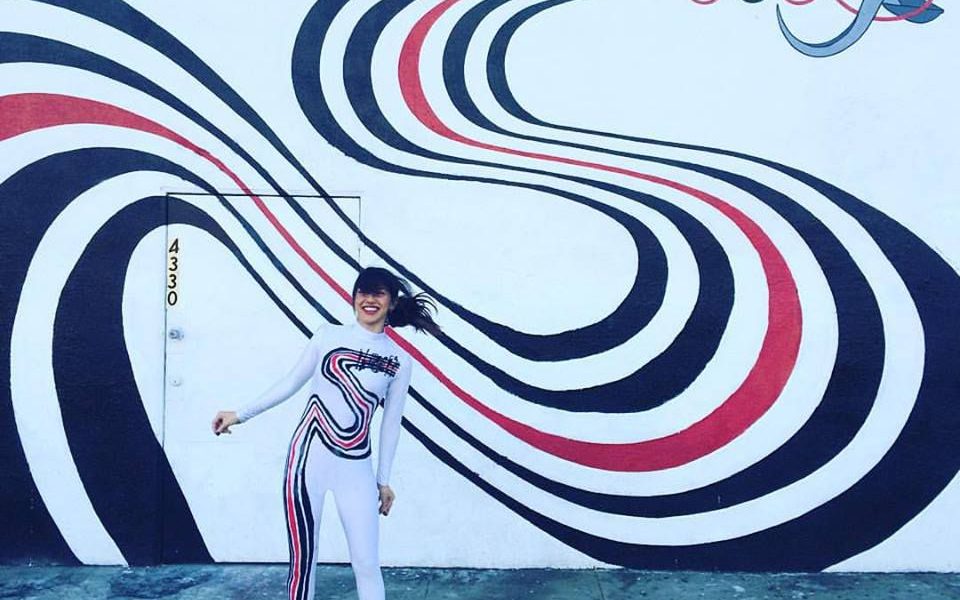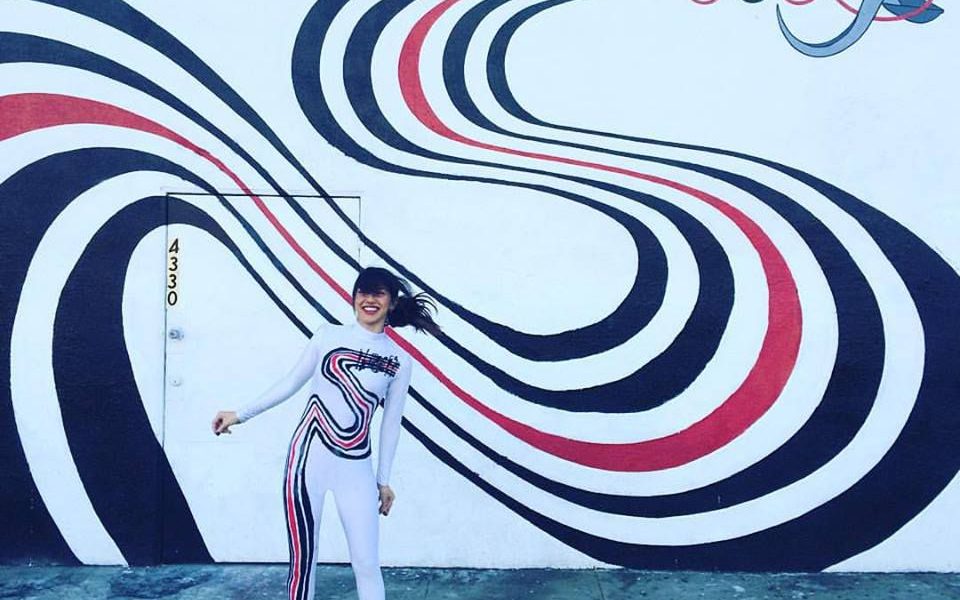 Today we'd like to introduce you to Danielle Garza.
Danielle, please share your story with us. How did you get to where you are today?
While thumbing through my parents' vinyl record collections as a young child, I always knew I wanted to design album covers. I was instantly attracted to art and devoured books, both while reading and cutting out as many images as I could that drew me in. From those images, I began collaging and painting, covering the walls of my bedrooms over time. Once you find that creative bone in your body you can't stop… I later started playing guitar and bass in bands, taught myself how to sew, and then at the age of 20, made the best decision of my life (!) in moving to Los Angeles to become closer to culture and international-city-life. After a few years, I started showing my artwork publicly- through exhibitions, album covers, and this incredible and weird world we call "The Internet."
In addition to my studio practice and freelance work, I recently became a Project Manager for LeBasse Projects, an art consultancy that produces public art installations all over the world. Through working there, I'm now beginning to add mural painting experience to my resume, which is an amazing opportunity and has gotten me more actively involved in the art and civic communities.
Although I work a lot in combining it all, I sincerely love the processes of art, sharing what I make and engaging with others.
Has it been a smooth road?
Haha, I don't know of any person who's ever been on an entirely smooth road. Maybe lucky them, if so! But really there's so much to be learned from and grateful for in encountering obstacles. I feel like anyone who works in a creative capacity knows that creativity in itself can be a struggle. It ebbs and flows and we can be our own worst critic in the process. There is a very private and emotional aspect that goes into making art- it's difficult and you feel vulnerable putting yourself out there for everyone else to also criticize. Which is even easier to do nowadays with social media at the forefront. I've lost projects, had to work through learning and technique curves, suffered in some insular art world scenes, and have been drained financially, physically and emotionally… All of this on top of depression demons have been challenging for me. But maybe they're just first-world problems? I respect anyone, myself included who continue to make work or work on themselves regardless of conflict.
What kind of work do you look forward to most?
I'll pretty much work with anyone! I love designing album covers for bands or recording artists, and have been doing quite a bit of that the past couple years. Lately, I have been getting more commission requests for my psychedelic marbling/marbled paintings, which is so much fun. I'm in the process of working on a small licensing deal for some to be turned into textile designs for clothing- I'm really looking forward to how that turns out.
If you had to go back in time and start over, would you have done anything differently?
I would have started taking art and creative expression more seriously at an earlier age. Getting through technique experimentation and making a strong body of work takes so much time… I'm not even there yet. I swear you have to be a child prodigy or start working super young to get anywhere by a standard middle-age of life! On one hand, Americans should adopt more of a Euro-mentality and work less, but kind of the only way to make things truly happen is to work your ass off.
Contact Info:

Image Credit:
Image 5: Manifesto Records