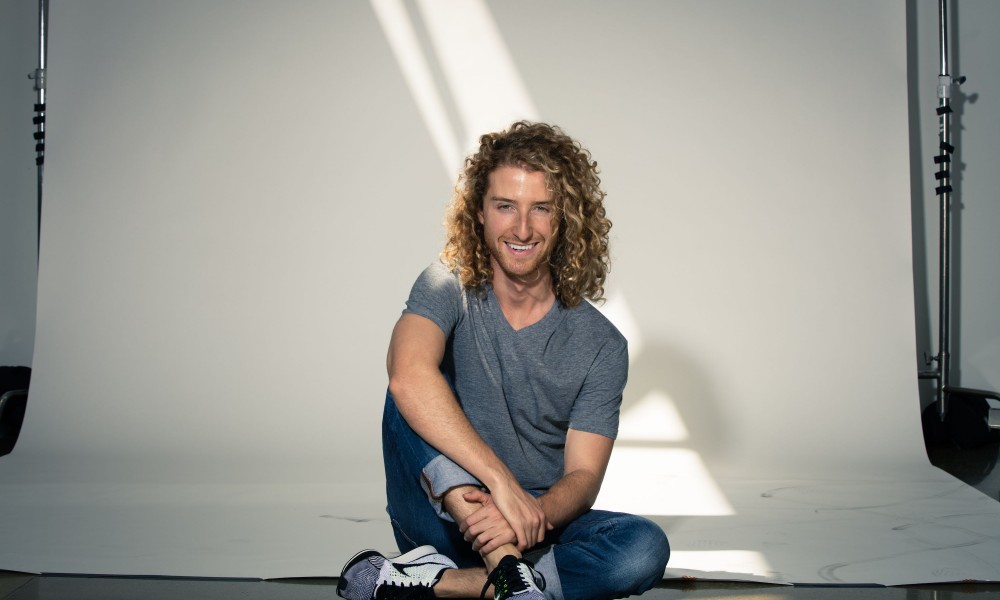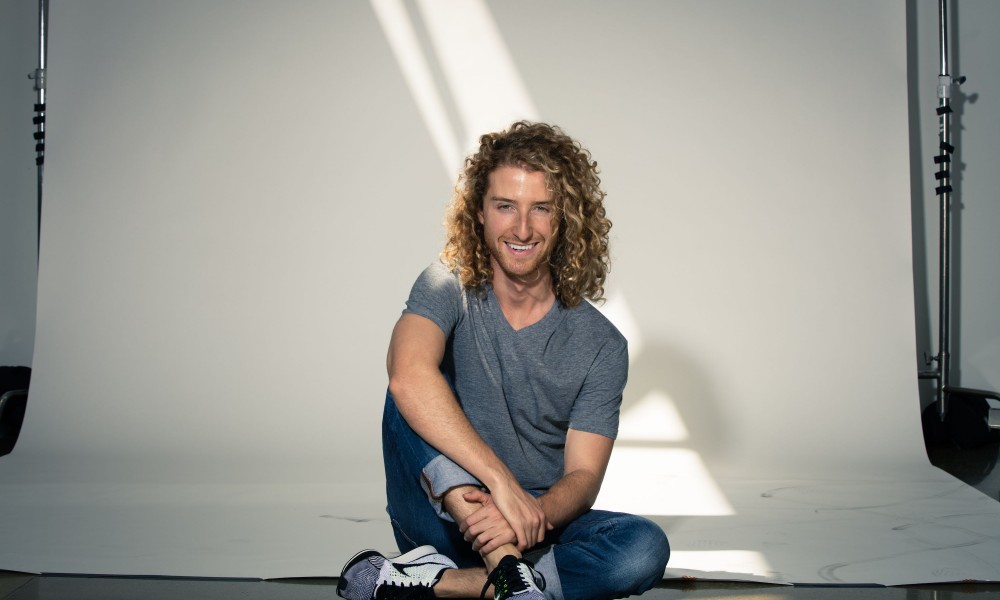 Today we'd like to introduce you to Grayson Wilder.
Grayson, please share your story with us. How did you get to where you are today?
I grew up in Malibu. I've been taking pictures ever since my dad bought his first digital camera, which was a Canon 20D. I was in middle school at the time and I was photographing mostly flowers with his 100mm macro lens. I was obsessed with its ability to capture such microscopic detail. I still have it and use it to this day.
High school is when I began using people as my subjects. My friend's and I were always having photoshoots and would take it quite seriously. I'd style them, do their hair and makeup. We were determined to produce images that resembled a magazine editorial as much as possible. I also had a couple of neighbors that were in the film industry and they would let me play around with their lights from time to time.
After high school, I wasn't sure where to go or what to do. I had decided not to pursue automotive design, which was a surprise to everyone because it had been passion of mine since I was four and Photography was never a candidate in my mind. It was my dad who actually encouraged me to explore the photo program at Santa Monica College. It turned out to be an amazing place to learn the craft because all the prerequisites were analog courses at the time. Aside from one introduction class, they would not let you touch a digital camera until you learned the fundamentals of black & white printing. Our director, Robert Jones, saw the value in having us first learn the original language because he believed that if you can shoot film, you can shoot anything. This made it special because most other schools in Southern California had switched to digital by then.
Assisting photographer, Piper Ferguson, was my last stop before branching off on my own. I stayed with her for three years. It was a great experience and I was introduced to some amazing people. We worked with a lot of celebrities and I got to see parts of LA that I didn't even know existed. We used to shoot all the album art for iTunes Sessions when it was still around. This was my favorite because it was all held at Capitol Records. One day Garry Clark Jr. would be in the studio and Ellie Goulding the next.
In hindsight, I think it would've been great to assist a fashion photographer at some point considering the field I'm in, but I found my way. I've spent a lot of time in New York and have put a lot of effort into cultivating relationships with modeling agencies on both coasts. They've helped me build my portfolio and establish a lot of my connections to date. One of the many people I have to thank is Crista Klayman, who has been a booker in the industry for about thirty years and is currently the director of runway at L.A. Models. She's been a big champion of my work and a powerful spark plug to my success.
Has it been a smooth road?
I'm blessed to have parents who continue to support my every move and have made sure that I inherit all the tools necessary to take on my path because fashion is a tough place for anyone involved. It has experienced a series of exponential budget cuts yet there's still a sea of people who are trying to break into an industry that is and always has been highly guarded. It's a lot like film for actors and directors, but in this case there are more photographers than there are jobs. The success of a photographer is determined by who they know and how well they're willing to play everyone's game. I've reached out to clients in the past who didn't want anything do to with me no matter how many times I followed up, but if I had an inside connection it was a whole different story. It's a shame because for the most part we end up climbing on top of one another to reach our goals. It's exceptionally pervasive in this town because it's also a hub for the film and music industries which all run the same way. It got old for me pretty quick because I was surrounded by people and circumstances that didn't feel authentic. Life became about having instead of living.
Social media has become a great gateway into the field however there's a glitch there too because the fate of your success is determined by numbers, not talent. Everywhere we turn it's always a popularity game and living in such an illusion can really mess with one's head, especially when your art and vocation are one. Admittedly I've had moments in the past where I've considered quitting out of sheer exhaustion and a loss of inspiration as a result. I would look at my portfolio in embarrassment and catch myself making disclaimers to anyone who looked at it. It didn't represent who I was or what I was capable of doing because I had built everything based on the approval of others. After acknowledging that I took a chance by throwing out almost my entire book to make room for fresh images that I wanted to see for myself regardless of what anyone thought. I can see something like that going one of two ways, but in my case it was a much needed purge that ended up working to my advantage.
Do you feel luck has played a role in your life?
I'm lucky to say that I've been very fortunate in my life. I've always had a great support system and can't imagine where I'd be without it. At the same time I've also worked very hard to make it to where I am today. That said I don't believe I can credit my achievements to luck. It seems too arbitrary and unfair to those who want the same thing. I realize that some have to work harder than others, but that doesn't stop me from thinking that we can all choose our paths as long as we are willing to endure what it takes to make our way.
Is there a characteristic or quality that you feel is essential to success?
Fearlessness. I know it sounds corny, but fear is the root of our limits. I've always battled with it myself because it has protected me over the years, however I've come to realize that letting it make my decisions doesn't serve my pursuit of growth. I don't know if we can ever get rid of it completely, though I like to think that we have control over it. Fear is welcome at my council as long as I have the final word.
What do you love about our city and what do you dislike?
I love how it offers a freedom of expression to all that live in here. There's a place for everyone. I also live for the fact that you can surf and ski in the same day. This city has everything available to you at your fingertips, except water…I'm so done with this drought. That, the traffic and the opportunistic social behavior I was describing earlier are all things that I'd like to see change in this town. It makes dating virtually impossible!!
Contact Info:
Image Credit:
Lucas Kerr, Xian Mikol, Lisa Edelstein, Kayleigh Gilbert, Liam Vandiar, Sarah DeAnna