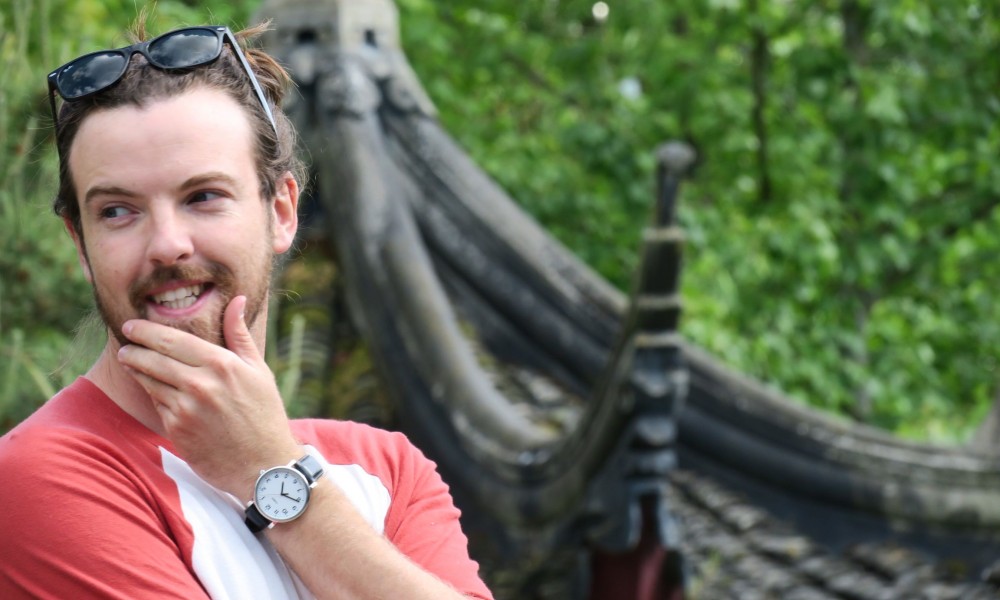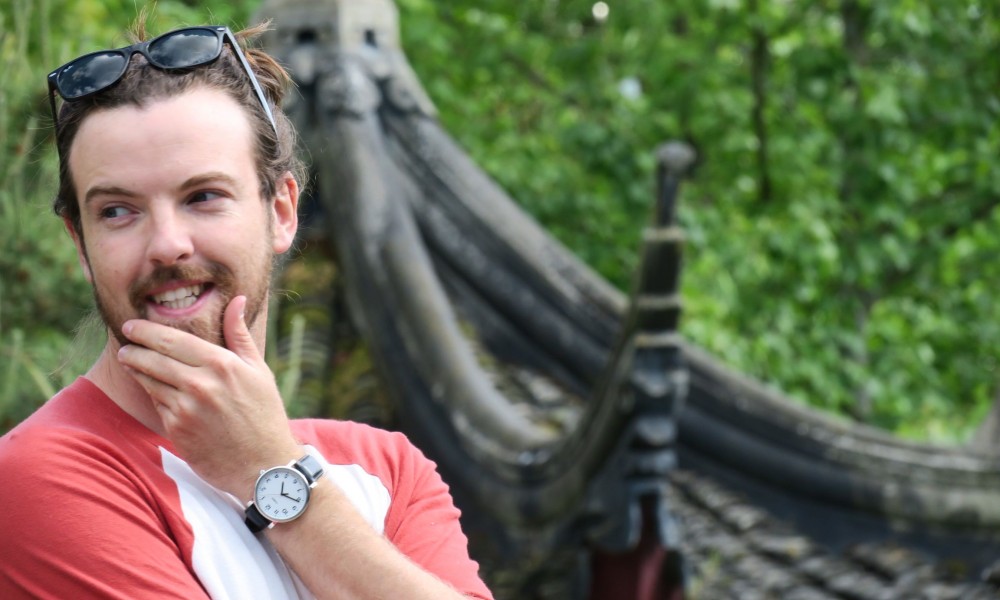 Today we'd like to introduce you to Edward John Drake.
Edward John, please share your story with us. How did you get to where you are today?
Growing up I spent time in different houses – I was moved around every year or so across Australia, the UK, and Ireland.
I studied Law & Journalism at La Trobe University & The University of Melbourne, however, was rejected by both film programs. A short film I directed played at a festival and a producer at Anonymous Content reached out.
A month later I moved to LA with $350.00 dollars to my name and lived in a three bedroom house on Venice & La Brea with 18 others. I started as an intern and by the end of the first day, I was an assistant under producer Michael Sugar. This was right around the time he was prepping True Detective as well as the project he'd win an Oscar for, Spotlight. Those first months were 8am to 9pm Monday to Friday. At times it felt like we were laying out train tracks moments before the train was due to arrive, and I'd hazard a guess I learned more in the first week than all my years at university combined.
At the same time, I started to photograph my community with a focus on stories at the street level – fruit salesman of Koreatown, the car shows of Compton and the assistant culture on the weekends. I had a 5D MK2 with a Canon EF 50mm and a 24-105.
On Christmas Eve that year I was invited to be director Mark Romanek's assistant. I revered his work and knew his style back to front, but nothing prepared me for the man himself. Mark has a great tendency to turn a quick chat into a monologue. Topics varied from his experiences on Never Let Me Go, or his time with Robin Williams. It was fantastic, he gave me this oral history of the music video industry and did the best thing he could've at the time – fired me. I came to LA to create films – to be a filmmaker. The assistant life is grueling yet comfortable. It's good money and you get a voyeuristic kick out being "oh-so-close" to the action.
A month later I started earnestly in music videos. I directed a clip for the Stanton Warriors' single "Cut Me Up" and then one clip followed another. Music videos are such a fleeting form of story telling and you need a specific mentality to understand the character of each artist then translate their unique energy onto the screen. As far as I'm concerned I do not have that mentality.
When my visa expired I ended up in Vancouver, Canada. My immigration lawyer promised I'd be back in a month. It took seven. I sold my 5D Mk2 to pay for food and a winter jacket. I was on a bare diet of plain spaghetti, two carrots and a stem of broccoli a day, plus a bread roll I could steal from a local hotel's morning buffet. I was between the streets and hostels up and down Granville street until I meet someone that would change my life. She was beautiful, smart, and is still to this day the person with the best smile in the world. I love her to bits even though she likes country music. Not being able to work wore me down – I was in exile, my friends in the US gradually fell off and I fell into a dark place. Vancouver is like the garden of Eden, yet I was living life on the sidelines again just as when I wasn't an assistant.
But a second strange miracle came along in the form of an amazing film nerd, my Lord & Savior – Karl Coleman. We'd met two years earlier and hadn't seen each other since, but he agreed to sponsor my visa. And suddenly I was back in LA by the end of August 2015.
I moved to Venice Beach to be by the ocean, and that's where the inspiration for the Asunder photograph series came from. Each image was captured on a GoPro Black 4. Of the 1,700 odd images, these are the ones I believe speak to the beauty of the moment.
Has it been a smooth road?
The death of my best friend when I was 14 was a reality check – I'd always known I wanted to be a filmmaker, but his passing made me realize that every day not spent in pursuit of the dream is a day wasted.
Being an immigrant – I'm extremely lucky in that I'm white and English is my first language – however, the reality is many in the US are growing more and more scared of all foreigners.
After my visa took longer than expected to process I was dropped by my manager and relied on bit jobs through independent labels to get by as a director, though the silver lining is that it afforded time to find my voice as a writer & photographer.
Everything may not happen for a reason, but if you have a reason to make something happen, then the universe will provide.
How do you think the industry will change over the next decade?
Immersive storytelling – VR will be a game changer if the technology can catch up to the expectations of the audience soon. Bad VR experiences leave a sour taste in the minds of consumers so it's imperative that the industry regulates itself.
Narrative / linear filmmaking will never disappear, though over the next 5 years we're going to see a shift towards short-form storytelling in order to compete with the myriad of choices audiences have available to them.
A point will come when we remember that a culture built on the consumption of culture is not a culture – it's a beast. The fact "content" exploiting our love of nostalgia become so popular every few years is a testament to the fact we have very little to celebrate today as we don't value individual pieces of media as much as we did even five years ago.
That said, we're a species of storytellers and will always need gifted writers & directors to shape our experiences of an event or story.
What would you say has been the biggest challenge for you over the course of your career?
Understanding that art is made is not made in a vacuum – art is a product of our environment & society just as much as our own imaginations.
In "How Music Works", David Byrne beautifully articulates the ramifications of this revelation on his work, Absolute required reading for any artist.
What advice do you wish to give to those thinking about pursuing a path similar to yours?
Read a work of fiction for at least twenty minutes a day, exercise at minimum three times a week, wake early, be fearless and never forget that we are all equals.
Contact Info:
Image Credit:
©2016 Edward John Drake