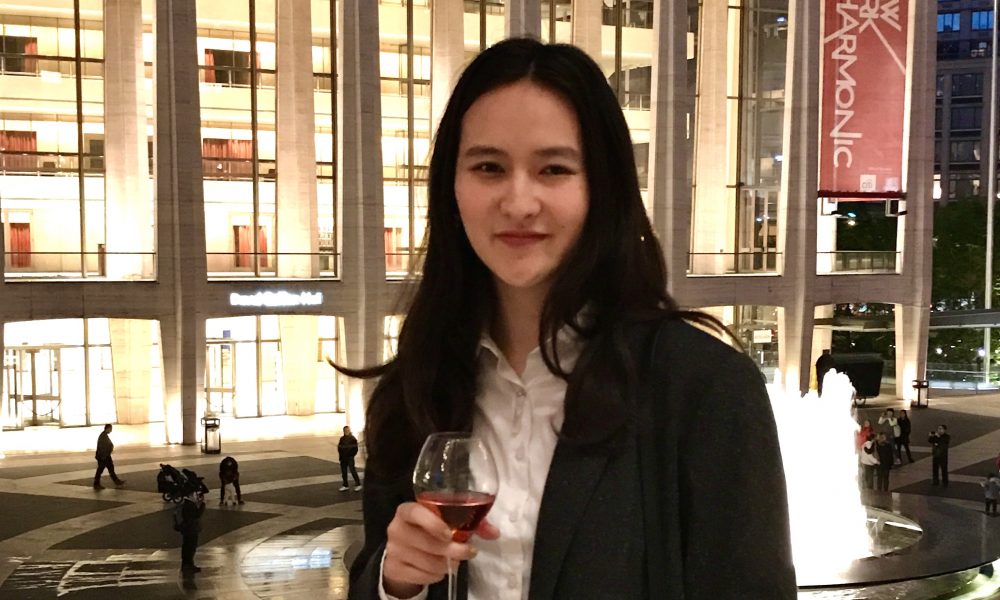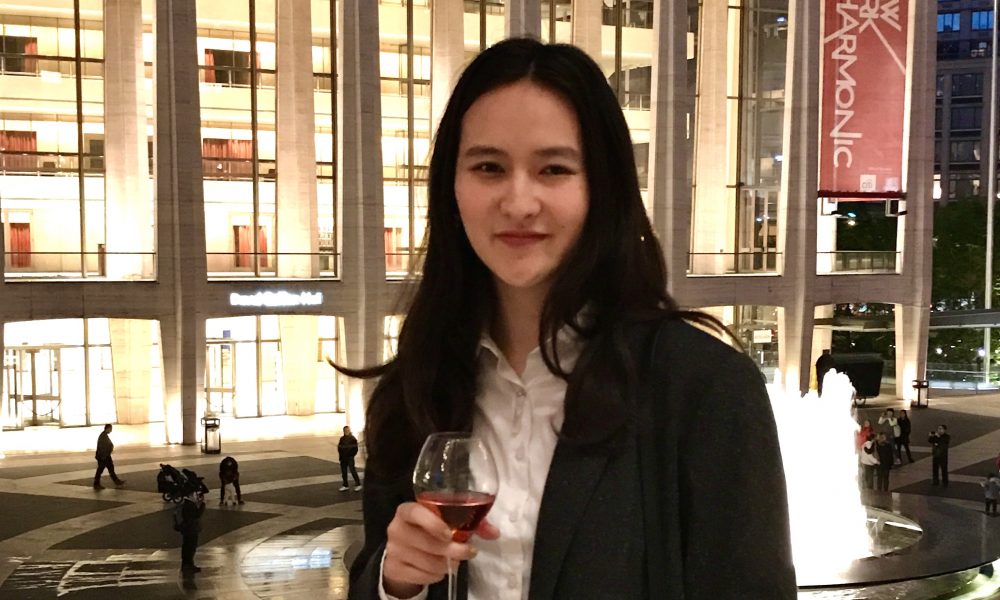 Today we'd like to introduce you to Vanessa Holyoak.
Every artist has a unique story. Can you briefly walk us through yours?
I was raised in Los Angeles by a Canadian father and a mother from Hong Kong. They are both cognitive scientists, making for an idiosyncratic and culturally hybrid upbringing. I grew up dancing at a studio in Santa Monica, spending countless hours after school honing my ballet and contemporary technique. As an adult, I moved to NYC to attend Barnard College where I took advantage of their exchange program to Paris, France through Columbia University's satellite program in partnership with the Sorbonne. While living in Paris, I became familiar with the city's art scene, working at the first artist-run-space in France, Glassbox Espace d'art, and becoming fluent in French through my courses in phenomenological philosophy at the Sorbonne. I also met my current partner and artistic collaborator, Antoine Chesnais, a native of Provence in the South of France who had spent a decade working in portrait and fashion photography in the capital. After convincing him to return to New York with me so I could finish my studies, we soon embarked on a collaborative practice that grew from our shared interest in photography and my interest in literature, philosophy, and translation into an installation-based practice drawing from sculpture, images, sound, found objects, performance and text.
We moved back to Los Angeles in 2017 so that I could attend a dual MFA program at the California Institute of the Arts in Photography & Media and Creative Writing, settling in Echo Park and reacclimatizing to the LA landscape of sunshine and concrete. While at CalArts, I developed my practice as an artist and writer and continued to expand my joint projects with Antoine. I left with a body of new work, more firmly anchored in the three-dimensional, and a nearly-complete-novella which I hope to move forward with in the coming year.
Please tell us about your art.
Antoine and I construct uncanny, minimalist environments that allude to notions of memory, intimate and ecological loss, and the cognitive overload of the present. Through a play of occlusion and revelation, these spaces imagine a state of extreme presence for viewers to embody and temporarily inhabit — a presence that, in turn negotiates a slower relationship to time. Our practice operates in the framework of the belief that in the time of the direst objective realities, poetics, meditation mediated through art, and the imaginary "games" of memory may, in fact, provide necessary respite and a sense of greater connectivity to subjects directly affected by overwhelming worldly setbacks. In a contemporary context of rapid-fire consumption of social media and news content, slowness and presence take on new meaning — reclaiming agency of one's own attention becomes essential in a climate of unrelenting virtuality that capitalizes on it. To activate this desired state of presence, our works strive to implicate the body through the haptic, considering senses beyond sight, and destabilizing the quotidian by foregrounding familiar objects under unfamiliar circumstances.
My novella-in-progress, entitled "I See More Clearly In The Dark," narrates the existence of two unnamed "I's" — one is an amorphous, prehistoric or posthuman body, living and dreaming in a forest imbued with heavy darkness. The other is a character hiding in a hotel room in an unknown city, mourning and fleeing the "Resort Plan" that is all over the news: the government has a new goal of wiping out the national forests and parks to install brilliant, shiny, homogenous resorts in which its citizens will be obligated to live under conditions of total illumination, the enigma of the forest's expansive darkness a thing of the past and a haunting source of imagination.
As a biracial and multicultural artist, a toggling between shifting identities has been a formative feature of my education and an implicit influence on my work. The concerns of my work as both a visual artist and writer (primarily of strange fiction) pertain to a discourse of cultural and ecological displacement, in which liminality, memory, and the phenomenology of embodied experience play central roles in the forging of a self beyond categories, paradigms, and borders. I also seek to question the compulsions of late-capitalist society — in which bodies, objects, and landscapes are fit for commodification up until their short-lived expiration dates — by embodying a feminist reconsideration of time and reframing the value of darkness, invisibility, and uncertainty beyond the scope of Western binaries and homogenizing logics.
As an artist, how do you define success and what quality or characteristic do you feel is essential to success as an artist?
I feel successful when my work affects and lingers with my audience, which can be anyone at all — child or adult, artist or curious onlooker. When viewers or readers experience a sense of intimacy, longing, or connection that briefly takes them out of their daily rhythm and allows them to question the status quo, whether on the level of the person or of the planet, I feel my work has achieved its purpose. That said, I also think that success is something determined from the inside, not only in the results but in the creative process itself — every time I can lean into uncertainty, despite the inherent risks involved, and feel that I'm on the edge of discovery I get a little thrill of electricity that for me is its own kind of success.
How or where can people see your work? How can people support your work?
You can see my work in an ongoing exhibition at Eastside International in Lincoln Heights, temporarily closed due to COVID-19 social distancing measures. You can also contact me to set up a studio visit at our studio in the Bendix Building in the Fashion District, Suite 534, after all this has passed. For the exhibition, entitled "Between Dog and Wolf," I'm showing two collaborative pieces with Antoine Chesnais and one collaboration with Coffee Kang, who is also presenting her solo work in the show. Follow us on social media for updates about the gallery's reopening, and a potential reception (either live or virtual, depending on how the situation evolves), at which Coffee and I hope to perform our work "Almost Crossing /Thresholds," which explores the liminal spaces in between cultures and identities through repetitive gestures and whispering. Afterward, in a new performance piece, I will serve freshly baked Hong Kong egg waffles in a gesture of support to the Hong Kong protests — hopefully in real life! Come for the waffles, stay for the art.
Contact Info:

Image Credit:
Antoine Chesnais
Suggest a story:VoyageLA is built on recommendations from the community; it's how we uncover hidden gems, so if you or someone you know deserves recognition please let us know here.