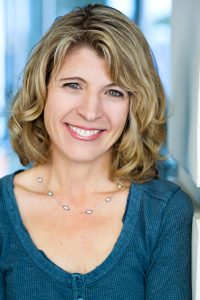 Today we'd like to introduce you to Lise Porter.
Lise, please share your story with us. How did you get to where you are today?
I'm a writer and content creator on mental health issues. I have expertise in psychology and wellness, plus an acting background. I am also a licensed marriage and family therapist in private practice. I grew up in San Diego.
As a young girl, I was mesmerized by theatre and film and wanted more than anything to be an actress. I also loved to write. In college, I studied theatre but upon graduation, was terrified to come to the City of Angels to chase my dreams. Both of my parents were having significant mental health issues, which concerned me greatly and ultimately led me to obtaining a masters degree in psychology with a concentration in drama therapy. I continued to act and write while pursuing a traditional trajectory as a psychotherapist. I worked in psychiatric hospitals, outpatient programs, a nursing home, and a prison re-entry program that helped provide support to individuals while transitioning back into society. The latter occurred during a period in which my mom was incarcerated over a twelve year period for five felonies DUIs. Tragically, she died by suicide in 2008. Given all of this, my personal and professional life has focused on how humans find solace in a broken, beautiful, and at times traumatic world.
On a fun note, I moved to Los Angeles on Valentine's Day, 2016 after writing, producing, and acting in a short film. I also landed a national commercial and experienced the joy of acting that I so remembered from childhood. Over the last few years, I've acted in a number of short films and the web series, GalPals (season 2) as Bee's mom. After all these years of being afraid to chase my passion for film, I have fallen in love with La La Land. I am deeply committed to work that allows me to stretch and last September created a solo show called "Selfish Bitch of a Daughter," about my relationship with my mother that became a Valentine to her and all families struggling with addiction, depression, and suicide. Ernie de Silva directed the show and it is in further development. In addition, my book, "Own Your Life: How Our Wounds Become Our Gifts" was published in 2017. It reflects on how we overcome adversity and provides insights on the healing process for most of us are not taught how to metabolize challenging life experiences, nor know how to express and contain intense emotions. All are a part of life yet there is a void in our culture on how to truly be with ourselves and others during painful times. I believe this partly attributes for the current mental health crisis in America. I am now focused on how to wed my mental health background with my passion for film and media so that I can reach a greater number of people on salient issues. I have written a television pilot set in a psychiatric hospital that I intend to have produced.
The other focus of my career has entailed continued clinical work and teaching. I have a private practice in Burbank and Silver Lake and for the last ten years, I have certified people to teach a public education course called Mental Health First Aid – USA throughout the nation. MHFA is designed to teach the general public how to recognize and respond to a developing mental health problem or crisis. I am available to teach the class locally as well to schools, faith-based organizations, and companies. I also enjoy writing and teaching my own courses on wellness and creativity.
Overall, has it been relatively smooth? If not, what were some of the struggles along the way?
Given my family history, the course has not necessarily been smooth but it has most definitely shaped me and given me tools for understanding complex human issues. My background has given me texture as an artist and has increased my empathy for others. I have a keen radar for people's emotional pain and believe our role in life is to help alleviate some of the suffering on this planet. I also believe we are here to create beauty and joy!
My advice for women, and young women, in particular, is to listen to your gut and to trust it. Find ways to strengthen your inner voice and instincts so that you can live a life that feels authentic. We only get this one life yet sadly, it can take us years to figure out that we have a right to take up space and to be who we want to be. I believe strongly in women's rights and resonate strongly with the #Metoo movement. It is also extremely important for women to learn about business- no matter what career path- so that we can bring our gifts to the world in impactful ways.
Please tell us more about your work, what you are currently focused on and most proud of.
I am a psychotherapist, writer, educator, and artist who routinely dances at the intersection of psychology and art.
I am a licensed psychotherapist in private practice in Burbank and Silver Lake. I treat individuals and couples. My specialties include marriage counseling and focus on career development/transition, stress management, relationships, and childhood issues. I also specialize in issues related to menopause and midlife transitions.
My teaching work includes courses on mental health, wellness, and creativity. I've taught throughout the US and have worked with a number of companies. I love helping groups and individuals feel more free to heal and to prioritize wellness.
My mission and purpose entail creating compelling content that accurately depicts the national mental health crisis with compassion and intelligence. My book, "Own Your Life: How Our Wounds Become Our Gifts" is available on Amazon and I maintain a blog at https://selfishbitchofadaughter.com. I recently performed in a solo show, also entitled, "Selfish Bitch of a Daughter," about my mother who was incarcerated for five DUIs and who died by suicide. And I have a television pilot centering on the mental health crisis here in America that I intend to have produced.
Do you recommend any apps, books or podcasts that have been helpful to you?
I have been interested in Russell Brand's podcast "Under the Skin" and all that he is doing in the Recovery movement. I also listen to podcasts on business and finance because I want to improve my skills in these areas. I feel we don't get enough information about these subjects in our general education and that I'm making up for a lost time!
Other than that, I am a voracious reader and spend most of my free time reading novels. I finish 2-3 books a week and am so grateful to the magical feeling reading creates within me. I still like to hold books in my hand vs. reading on a device. I'm old-school in that way.
And YOGA is a God-send. I couldn't function without yoga and swimming. They keep me as balanced as I can be in this off-center, stressful world.
Pricing:
I charge $170 an hour for therapy and $150 an hour for coaching.
Workshop prices vary depending on the seminar.
I will soon be providing on-line courses on creativity and focus.
Contact Info:
Website: https://liseporter.com
Phone: 619-838-3888
Email: lise@liseporter.com
Instagram: lise_porter
Twitter: @liseporter

Image Credit:
Mark Atteberry
Getting in touch: VoyageLA is built on recommendations from the community; it's how we uncover hidden gems, so if you know someone who deserves recognition please let us know here.