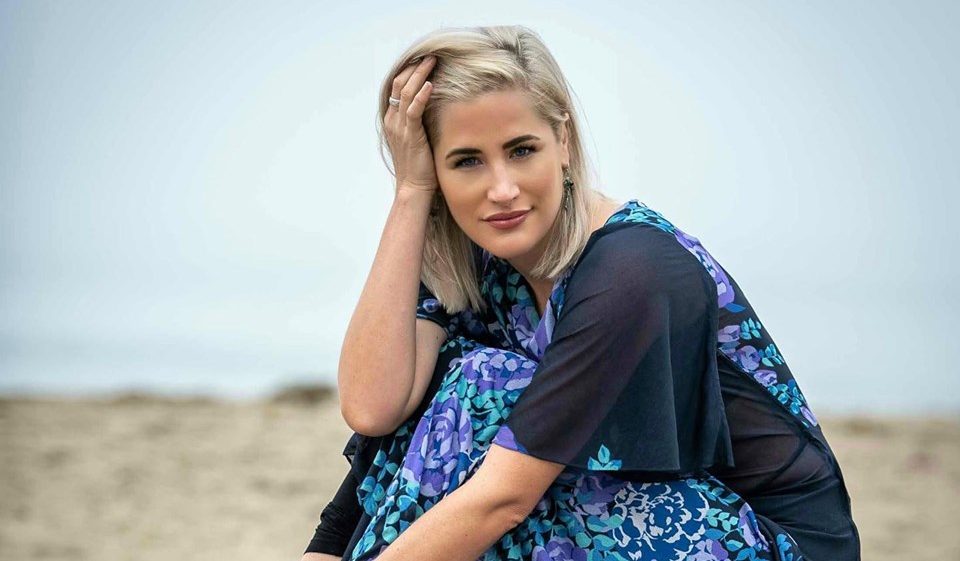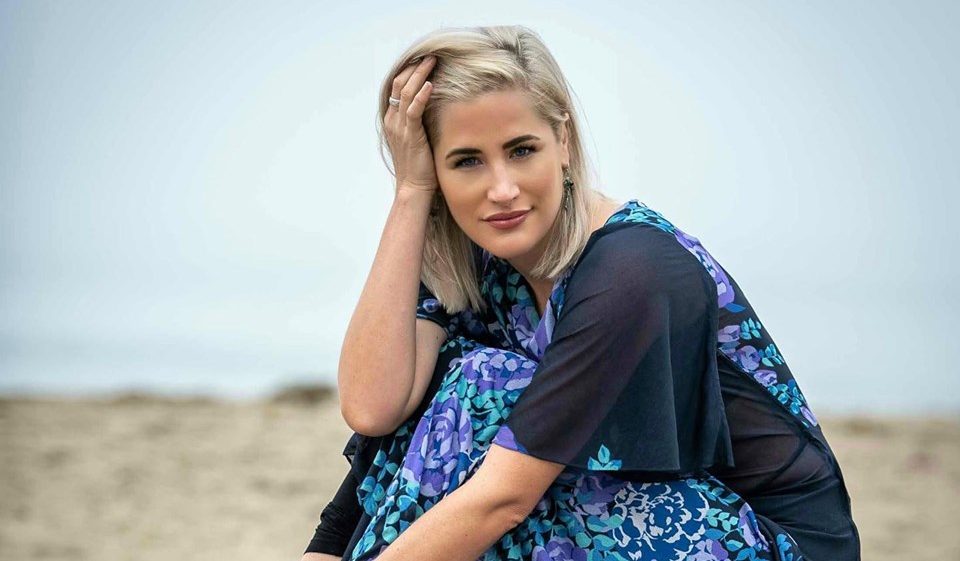 Today we'd like to introduce you to Danielle Crook.
Danielle, let's start with your story. We'd love to hear how you got started and how the journey has been so far.
I was born and raised in Santa Cruz County, on California's Central Coast about an hour and a half south of San Francisco. It was a lovely place to grow up because of the natural beauty that surrounded me. My best childhood memories are of observing animals and plants during family outdoor adventures organized by my dad, and exploring local live music and theatre with my mom. I was fortunate to have had excellent music and theatre experiences as a kid, especially in my public schools. My biggest strengths were singing and acting. Not surprisingly, my two greatest passions as an adult are the natural world and the performing arts.
I might have considered an earth science career if I hadn't been so challenged by subjects like chemistry and physics in school. I ended up at UCLA as an English major, on pragmatic advice from parents. However, after a miserable first year of college spent envying the theatre and music majors, I had an experience the summer after my freshman year that would change the rest of my life.
That summer, I was accepted into a "young artist program" at Luther College in Decorah, Iowa, where student singers played the small roles and ensemble in a professional musical theatre production. The show that year was "Song of Norway," which was fitting because Decorah was a town famous for its Norwegian roots. I have Norwegian heritage through my Minnesotan mom, but growing up in California, I never had a connection to the Norwegian-American culture except for a few stories and traditions my mom tried hard to keep alive (mainly involving weird foods my grandpa ate). But in Decorah, home of the "largest Norwegian museum in the US," and an annual "Nordic Fest," I was preparing to perform in a musical composed entirely of the melodies of Norwegian composer Edvard Grieg. I suddenly felt a connection and resonance both with his music, and the culture of my family on my mom's side that I never realized existed.
Grieg's music, famously inspired by Norwegian folk music, has an aesthetic that I would describe as both playful and profound, in which emotional, even dark, themes still contain an air of whimsy. Much of what he created is also sonically inspired by his appreciation of wilderness and nature. So, it's really not surprising I fell in love, especially considering my mom apparently played this music for me when I was a toddler, and I used to dance passionately around the living room. So, that summer program reconnected me to something which was already deep inside of me.
When I returned to school in the fall, I changed my major to Music History and proceeded to spend the next three years happy to be writing papers on Grieg and discovering a huge array of new musical interests, from 20th-century opera and medieval vocal music to Native American music and Bulgarian choir. I taught high school choir for a year following my graduation before getting an MA in voice performance from San Jose State. There, I continued researching and singing music from Scandinavia and Finland (as well as other countries with lesser-performed languages), in addition to performing in plays, operas and musicals in the Bay Area. That's also when I started transferring skills from live performance to on-camera work and finding opportunities in Bay Area commercials, film and tv.
In recent years, I've undergone a huge shift musically from what I studied in university. I wanted more freedom to play with the musical elements that I am most drawn to. I honed in on what it is I really love and started creating my own arrangements of traditional songs from Scandinavia. I recently recorded half of my first album, of my arrangements of folk songs in a jazz style, some with English translations I wrote myself. As far as I know, this is the first time anyone has ever performed these tunes in English.
I continue to teach private voice and piano lessons, which I've been doing since my undergraduate days, as well as direct choirs and act on-camera. I wear a lot of hats, but it's how I've always been, and luckily, I've found Los Angeles to be a place where a person can truly be a multi-hyphenate performer-creator-teacher!
Has it been a smooth road?
I have faced a few obstacles, especially as a young adult. I'd like to share a little bit of what I've been through because one of the main things I've learned from my struggles is how powerful someone else's story can be to encourage another person.
My father died unexpectedly when I was 19, and that was pretty world-shattering. Less than three years after that, as my life stabilized, my college boyfriend nearly died from a stroke. Around three years after that, I started having chronic pain and health issues that I would deal with for a while, and then try to forget about.
Shortly after graduating with my MA degree, I received a grant to teach English in Madrid, Spain. My dream was to travel around Europe on the holiday breaks and to immerse myself in the cultural and artistic scene in Madrid, where I was sure I'd find ways to perform as well. However, a series of illnesses triggered the health issues that had been under the surface. I was diagnosed with autoimmune disease and other chronic health conditions without a "known cure." I lost my job in Spain after around seven months and had to move back in with my mom and stepdad, and I felt like such a failure. The next five years were spent recovering; trying surgeries, procedures, medications, and treatments. I was lucky to find a few practitioners in both traditional western medicine and in alternative medicine who gave me hope and helped me make progress towards healing and managing my conditions.
The biggest leap of healing came within months of ending an abusive relationship I had been in for several years during that period. Once I was free from the abuse cycle, the healing work I was doing was much more effective, and I really started to recover both physically and psychologically. Within a year of that, I was well enough to think about leaving my home town again for the life and career I'd been wanting for so long. And here I am, living in LA again, doing things I never would have thought possible for myself just five years ago!!
As a result of the setbacks I've gone through, I've learned to never give up on myself. A turn for the better can come when you least expect it. I've learned how to advocate for myself. We all have a right to feel safe and be comfortable. I'm better now at respecting the things my body is telling me, as well as admitting my weaknesses, and asking others for help. I'm less prone to comparing myself with others. Everyone is on their own journey, and literally no one has a perfect life without any suffering.
We'd love to hear more about Danielle Crook Voice Studio.
I'm known for being a "genre-blending polyglot," which is a fancy/funny way of saying I blend musical styles and sing in a lot of languages. I incorporate jazz, classical and traditional folk music in my arrangements and vocals, and I regularly perform in around fifteen languages, including English, French, German, Italian, Spanish, Portuguese, Norwegian, Swedish, Danish, Icelandic, Finnish, Russian, Bulgarian, Czech and Latin. I love working in different languages because, to me, the new sounds and patterns are like another form of music.
I'm currently focused on my arrangements of Scandinavian folk songs, in their original languages and in my English translations. For example, I'll take a medieval ballad from Norway, write English lyrics so my audience can understand the story, reharmonize parts to make it more complex and modern, add some new material between each verse, and then sing it with a jazz combo. It's something I know I am putting my own unique spin on. I just recorded half of my first album in the studio of my tunes with some great musicians, and those tracks are up now on SoundCloud. I can't wait to get back and keep recording.
I do love performing jazz standards and classical works, so in a given week, I might sing an operatic aria at an event, some religious music in a choir at a memorial, some pop tunes at a wedding, and then do a coffeeshop show with jazz standards and my own arrangements.
As a voice teacher, I have a solid classical technique which I share with my students, but I feel uniquely positioned to help today's singers due to developing skills in multiple genres myself. I also think to have a teacher who is an active performer themselves is crucial because they know what it feels like to constantly be putting yourself out there, and they keep up with the standards of what is needed to succeed. I am also able to bring physical mindfulness and a lot of compassion into my work due to the experiences I've had. I sincerely want people to be able to use their voices and musical skills to feel good about themselves, achieve their goals, and bring joy to others.
So much of the media coverage is focused on the challenges facing women today, but what about the opportunities? Do you feel there are any opportunities that women are particularly well-positioned for?
I think this is a great time for women to take more leadership and creative roles, and not to feel like they have to sacrifice what they value about themselves in order to conform to a stereotypical "leader" or 'director" personality. I am excited for women who are starting out now in the performing arts. I hope they feel empowered to develop and create their own work, instead of relying on being chosen to fit into other people's creations. Being a performer and interpreter is wonderful, but developing additional skills that allow you to create your own content and manifest your visions with authority and expertise is the most valuable thing of all.
Contact Info:
Image Credit:
Dom C. Ouano, Victoria Medina, Allison Garcia
Suggest a story: VoyageLA is built on recommendations from the community; it's how we uncover hidden gems, so if you or someone you know deserves recognition please let us know here.