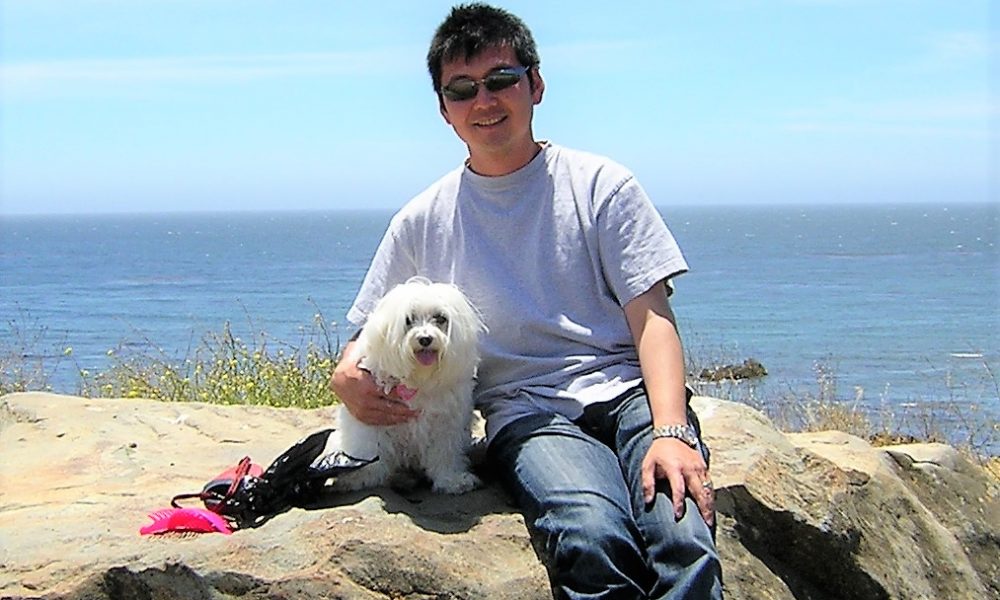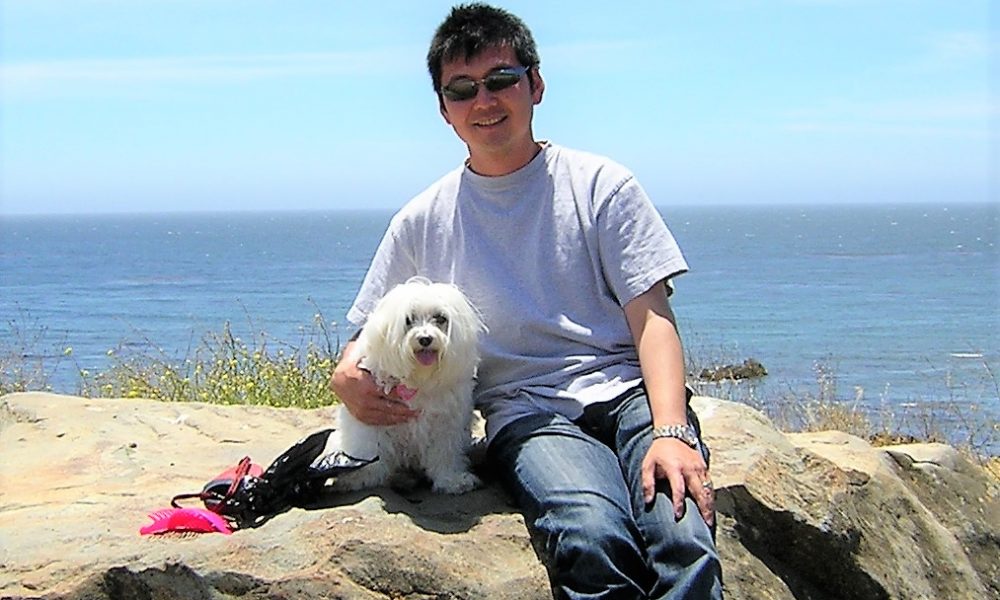 Today we'd like to introduce you to Tony Teng.
Tony, let's start with your story. We'd love to hear how you got started and how the journey has been so far.
I am the son of a Chinese father and Japanese mother, which is an unusual combination for someone of my generation. My parents' union was especially unlikely as my Chinese grandfather was a senior advisor to Chiang Kai-Shek, and my Japanese grandmother was a literary tutor to Emperor Akihito, back then the Crown Prince to Emperor Hirohito. We arrived in the U.S. as a hopeful and grateful immigrant family on the eve of my 12th birthday and settled in the San Francisco Bay Area. Looking back that was probably an ideal age as I had a solid base of my Mandarin Chinese mother tongue, and yet pliable enough to pick up English in a very natural way while horsing around with other American kids. This minor fact will eventually play a big role in my future endeavors. Even though both of my parents were classical musicians – dad being a symphony conductor and mom a concert pianist, my brother and I both somehow gravitated toward the technical fields, most likely because of our love for building hot rods. In high school, we toiled for hours in our home garage building engines, modifying suspensions, bodies, racing interiors, etc. The grease and grime we created sure didn't make our mother very happy. After graduating from Cal Poly San Luis Obispo with a degree in Mechanical Engineering, and entering the workforce doing hands-on, think-on-your-feet, perform-under-pressure type of work as Technical Field Advisor and later Project Manager of major power plant projects, I gained a lot of appreciation first hand for what works and doesn't work in the real world. It doesn't matter what technical, commercial, or management theory is in vogue, there is nothing like the thrill of watching on the front lines everything come together on a project, on time, under budget, with great quality, and having the customer give you a big pat on the back.
I suppose it was during all the years spent on the road, and grabbing the USA Today each morning with my coffee while being envious of the "suits" reaching for the intimidating Wall Street Journal, when my interest was piqued for the commercial and strategic aspects of business. That led to the first major pivot in my career, when I walked away from being very comfortable as an engineer and ventured into a world of finance totally foreign to me, and ended up with a SEC stockbroker's license and worked for a securities company analyzing company strengths and weaknesses based on their balance sheets and financial reports. At the time, it was becoming evident that China was poised to take off as a global economic and manufacturing powerhouse. Out of the blue I received a call from my original employer who offered me an incredible opportunity to lead the U.S. business development team for the Chinese market, based on the technical knowledge that I already had, the newly acquired commercial skills, PLUS my ability to speak, read and write Mandarin Chinese. A few years later a major German conglomerate purchased the U.S. company I worked for, I was once again "encouraged" to take on an entirely new role, this time as Manufacturing Program Manager at our JV factory in Shanghai, responsible for technology transfer and bringing the quality of the factory to world-class standards. The years spent living in Shanghai was a blast. Not only did I learn how to motivate workers of a different culture, I also came to really appreciate how important it is to be process driven to ensure quality and repeatability in every part of a business operation – no matter who's doing the work.
Since coming back to the U.S. in 2000, my career continued to be quite dynamic, having employers that included two major Japanese multinational corporations, an U.S. infrastructure constructor, and a French industrial giant which was later acquired in a historic deal by an U.S. digital-industrial behemoth. During these tenures, I had the opportunity to build two international equipment service organizations, set up a sales & marketing team, a global spare parts supply chain, led two mergers and acquisitions, and doubled the output of a high-tech manufacturing center while maintaining a blistering R&D schedule. I was becoming recognized as the go-to problem solver and utilized by my employers wherever the need arose for improvement or major changes.
In my "spare time", I also started an electrical materials export company, and an engineering consulting firm specializing in backup power supply and distributed generation. Having the ability to analyze the current condition against the desired future state, and to create a strategic roadmap to get there, became a true passion of mine.
Among my most fulfilling positions in my career was being a corporate level AVP of Strategic Planning & Innovation, where I was able to assist the VP of each BU to literally craft and execute their strategies, be it improvements or brand-new innovations to meet their commitments to the corporation.
During the last corporate acquisition and the subsequent management transition and turmoil that I went through, I began seriously contemplating what truly motivated me and brought me satisfaction in terms of my career. I realized it wasn't so much the financial rewards, although of course I'd be lying if I said I didn't enjoy the lucrative pay and bonuses. Instead I found my truths to be: 1) I enjoy de-mystifying and breaking down seemingly highly complex problems; 2) I appreciate the value of processes and procedures without being unnecessarily hamstrung by them; 3) I like the challenge of working in and learning about different industries; and 4) I am the happiest when I can share my knowledge and watch my customers achieve their goals. Southstar Global grew out of these personal inclinations. I invited several highly seasoned professionals with various specialties who share my passion to join me. We offer our services to businesses of all sizes, but we especially like to support startups and smaller companies who normally don't have the budget to hire the very expensive big consulting firms.
Unfortunately, they often end up having to learn from their own painful mistakes, assuming they can survive through them at all, when many pitfalls could have been avoided with guidance from an experienced consultant.
We're always bombarded by how great it is to pursue your passion, etc – but we've spoken with enough people to know that it's not always easy. Overall, would you say things have been easy for you?
What we offer is normally already a part of larger companies' business practice, so we don't need to preach to the choir. They know exactly what they want their consultants to come in to do. But our aim is to get as many small business owners as possible to become aware of the many management tools available to help improve the running and growth of their business. There are so many talented owners who are excellent in their craft, but unfortunately all the attributes that make their products or services initially great and profitable are locked in their heads, which forces them to do everything themselves and limits their ability to grow; or, they may not be aware of how to analyze the market and competition, in order to create and execute a strategy that will help them continue the current success into the future. So the challenge is that we normally have to spend a considerable amount of time and effort first to demonstrate to small, privately owned and operated firms how the business operating principles that make large companies great are equally applicable to them.
At this time, I would also like to give a shout out to all the hardworking immigrants who are invaluable to the continued success of our country. All immigrants are, by nature, coming to our shores motivated by one thing – to improve their lives and the lives of their family and children. Most often they are starting from a place of great disadvantage, but are driven by an urgency to survive and succeed. They start businesses against all odds. But through their work ethics and, quite often, ingenuity born out of necessity, they bring about breakthrough changes on small and grand scales. Los Angeles is a shining example of how a global society can thrive when people of all cultures accept and cooperate with each other.
So let's switch gears a bit and go into the Southstar Global – International Business Consultants story. Tell us more about the business.
We provide consultation services in three main areas: Quality Management Systems (QMS), Strategy Planning & Execution, and Project Performance Auditing. What this means is that we set up a company-specific quality system in whatever level of detail as they like, based on ISO9001:2015, the international gold standard for quality management. The QMS sets the operating standards that the company's employees are to follow, from initial sales to final billing, and everything in between. We also use the latest and proven analytic tools to help businesses see where their industry and competitors are headed, so that they can plan and execute their strategy for their continued success. The third part is our service to independently audit the performance of either the customer's in-house production/project teams, or their suppliers/vendors – are they performing to the standards set by the company? And if not, what can be done to improve in the areas of quality, efficiency, cost, and cash flow. So, as you can see, we truly can provide real benefits to the top and bottom lines to any type of business, whether it's an aircraft manufacturer or a wedding planner.
Because of our wide base of experience in business operations, the way we really prefer to engage our customers is by carefully listening and fully understanding where they have "pains", then with some initial analysis we will propose to the client where we believe we can provide value to address the issue both in terms of a quick response to put out the immediate fire, and plan out the long term, more sustaining improvements.
In today's global economy, almost all businesses have either direct projects overseas, or are dependent on a key foreign supplier or vendor. One of the biggest differentiators between us and other consultants is our deep experience in international business. Not only do we have language skills in Italian, Spanish, Portuguese, Chinese, and of course English, but we also have firsthand experience doing business in countries that speak these languages, so we are very familiar with the various business cultures and know how to maneuver to maximize the benefit to our clients.
The field of business management, like any other industry, is continually evolving and becoming more and more sophisticated. Good consultants keep abreast of the new ideas that are born every day, including theories which are challenged and modified constantly based on real world experiences. Businesses also must grow and adapt to technological advancements, current economic conditions, and even political climates and social views affecting their particular industry or product. What we see is that businesses will increasingly outsource specialty services and focus more on managing their core products. I'm referring to services such as accounting, IT, legal, purchasing, HR, payroll, safety, etc. Quality management and strategic planning also fall under this category. In the past, larger companies have tried the concept of "shared services", where multiple business units or divisions use and share the cost of an in-house specialty services center. In most cases that did not result in overall savings and led to a lot of internal squabbles over inequitable use vs. cost. So we see hiring of outside experts on an as-needed basis to increase. Smaller companies will also take more advantage of the affordable expertise out there.
Has luck played a meaningful role in your life and business?
The biggest luck I've had in my life is meeting my wife Pamela (I call her my "beauty with brains"). Not only has she believed in me before I did, she has also given me the confidence and support to go for my dreams, taking many risks and making many changes in my career. One thing in particular is that she instilled in me the habit of looking deeper into every problem – to find the real truth. Without knowing it, she has always taught me to use the "5-Whys", a Six Sigma technique, where you keep asking "Why?" to each response to dig down to the real root of a problem, so that you are looking at the true cause and not just the symptoms. This September 2nd was our 23rd anniversary. I am very grateful to my sweetheart.
Contact Info:
Address: 24325 Crenshaw Blvd.,
Suite 271,
Torrance, CA 90505
Website: www.southstar-global.com
Phone: 310-424-9422
Email: info@southstar-global.com
Twitter: @SouthstarGlobal
Getting in touch: VoyageLA is built on recommendations from the community; it's how we uncover hidden gems, so if you know someone who deserves recognition please let us know here.